*Sorry for the lack of posting the last two weeks! I moved to a new server and that took a few days to get all the glitches out. Then I was locked out of WordPress and couldn't update anything. Finally back on track! Hopefully you find the website a little faster now. -Ashley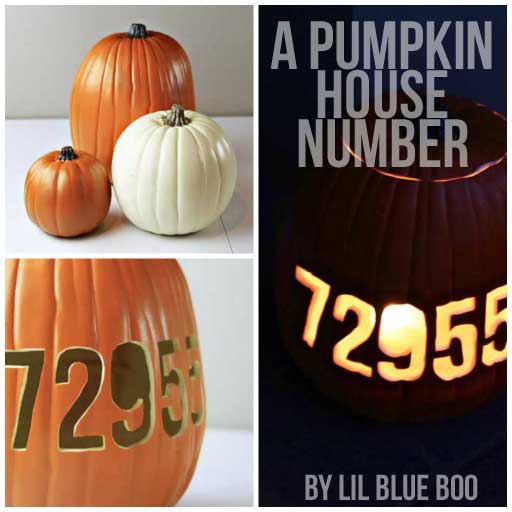 I usually buy pumpkins that we can use year after year. Sometimes we end up with a fresh one too. Here is a selection from Michaels this year:
To carve the foam pumpkin it's helpful to have a heated craft knife. It cuts it like a knife through butter: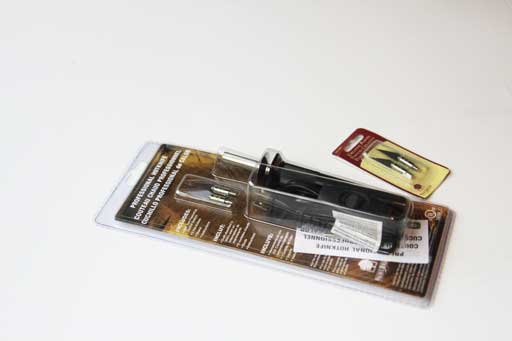 First I cut the lid off: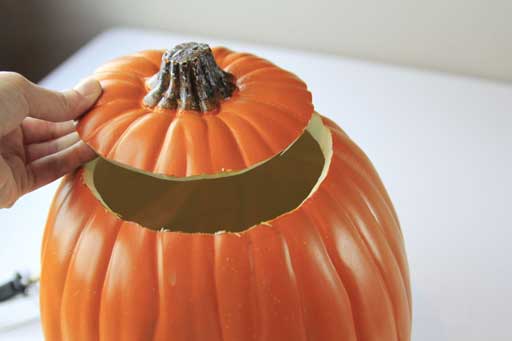 For this pumpkin I decided to go with our house numbers since we don't have an illuminated sign at night. I printed out some numbers onto regular paper (just using Powerpoint).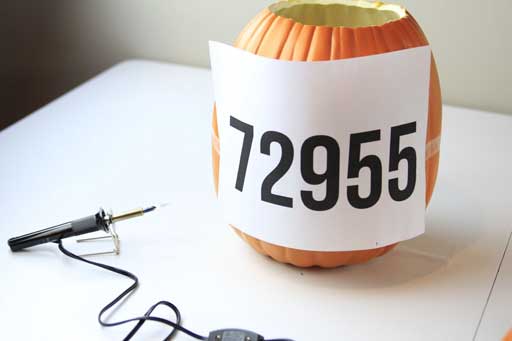 I used a ball point pen to trace them. A little bit of pressure leaves enough indentation to use as a guide: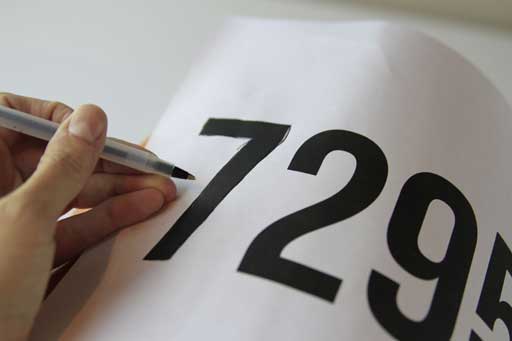 Then using the heated craft knife I carved the numbers out: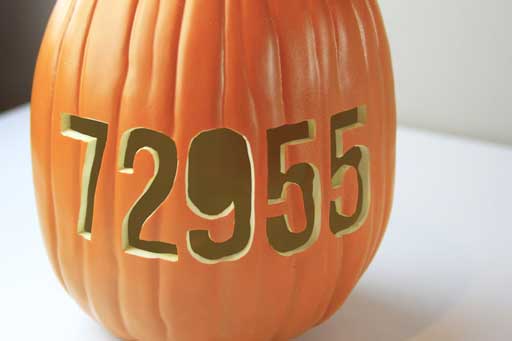 Add a flameless candle and ready to go!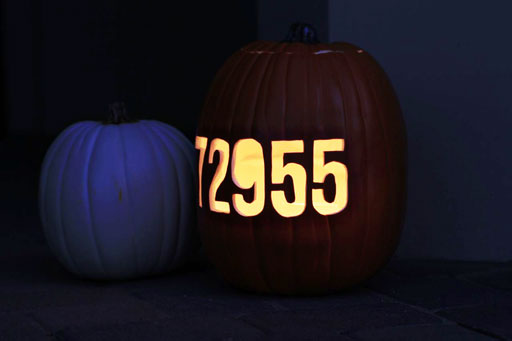 The great part is that I can re-use it year after year: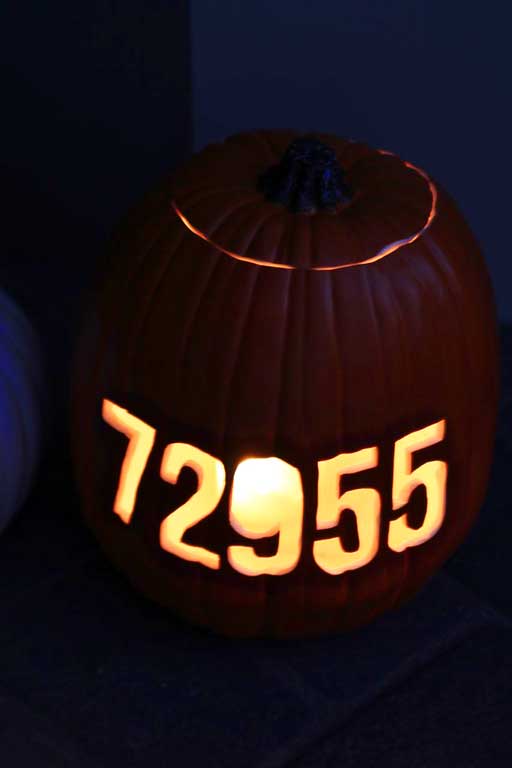 *This post is in partnership with Michaels Craft Stores. If you would like more information read the disclaimer policy please go here.
Make sure to share your carved pumpkins with the hashtag #MPumpkins. Tag me too @lilblueboo so I can see what you made!