Here's my 2013 reveal for the Michaels Dream Tree Challenge!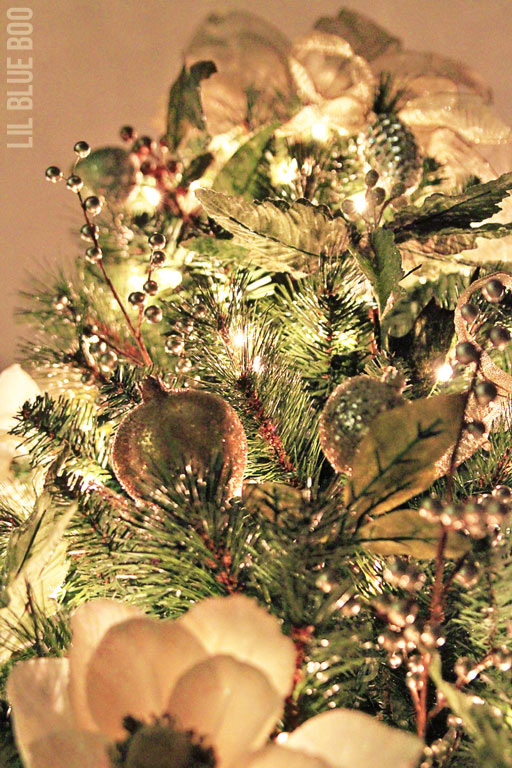 Green, white, champagne, silver: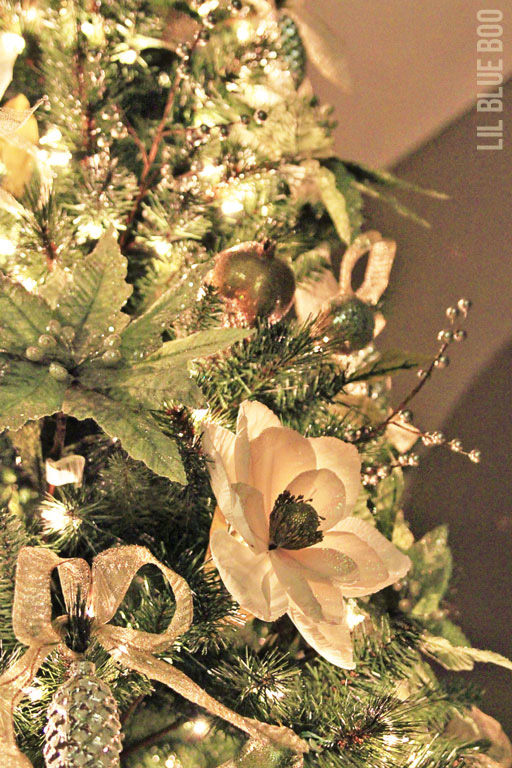 I love the glow of the lights behind the flowers: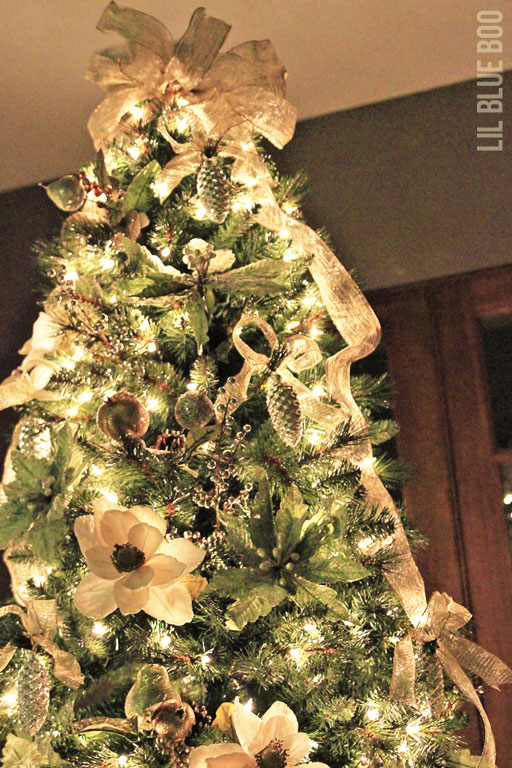 The inspiration for the tree came from these silver pine cone ornaments.  They reminded me of the seed bombs that my brother used to launch from our Magnolia tree when my sister and I were little. Funny memory.
"Incoming!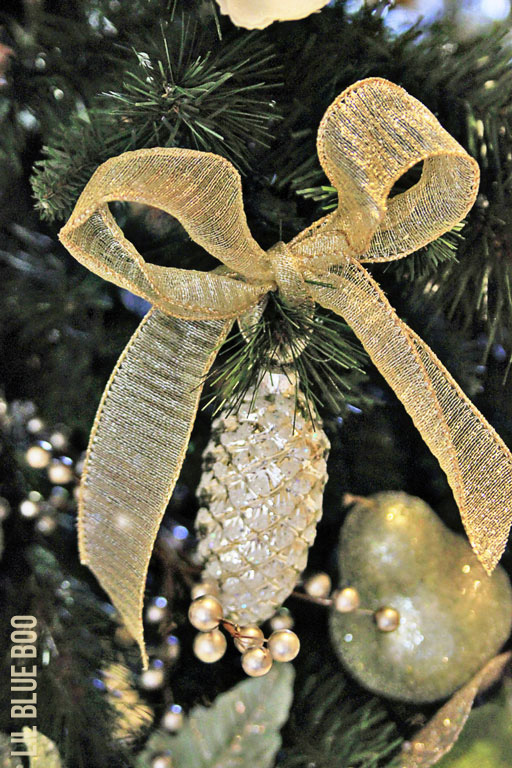 Each ornament was tied onto the tree with a bow: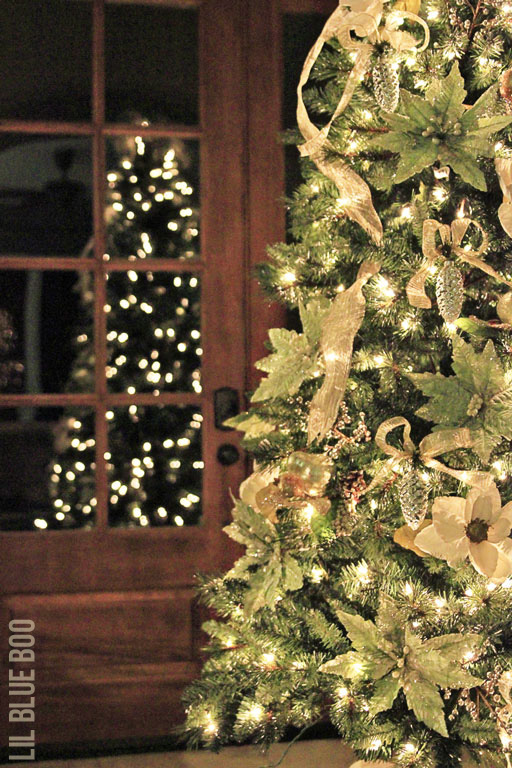 A lot of twinkling: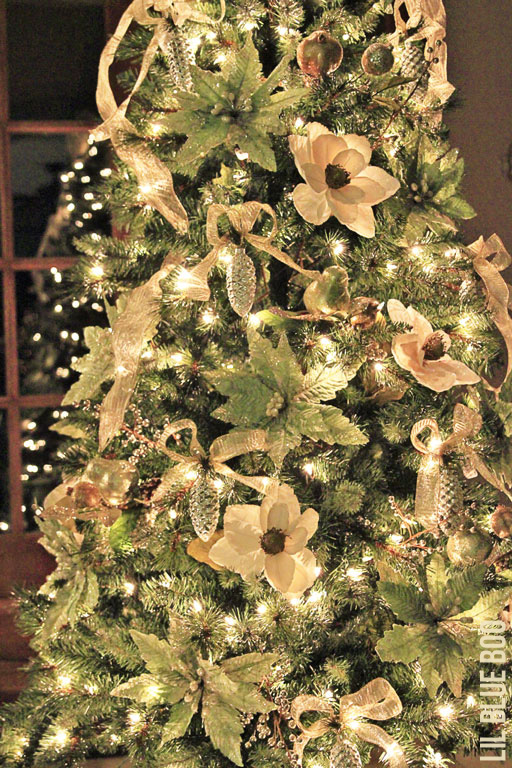 Silver berries: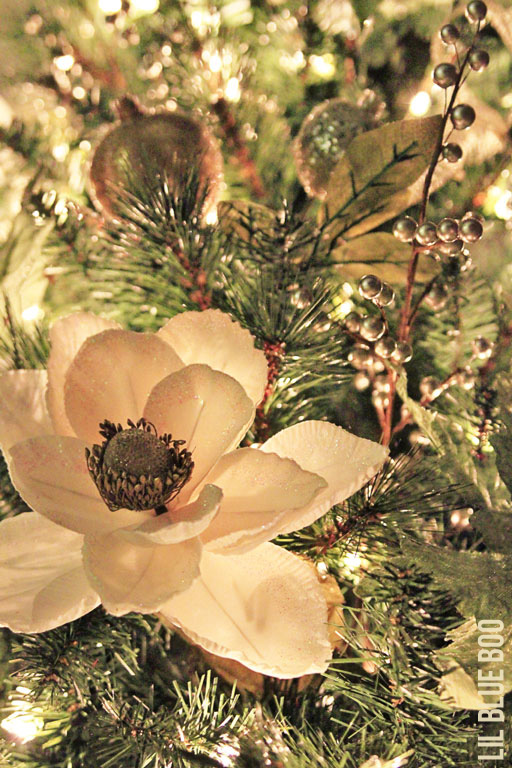 I love the natural look of the whole tree: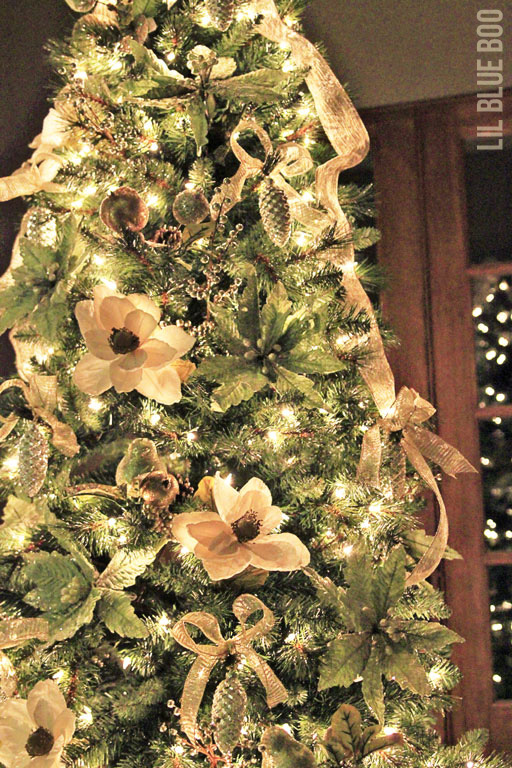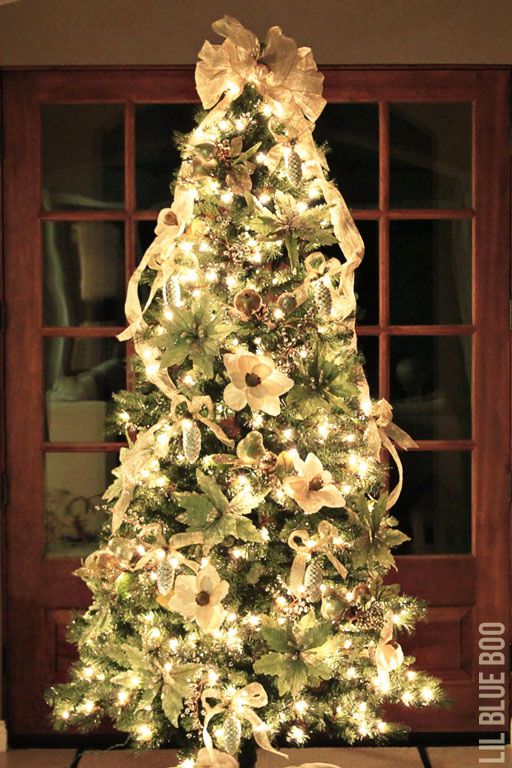 Stay tuned for a follow up post where I'll give details and tips on creating a similar tree. In the meantime you can check out other participating Dream Tree challengers by using hashtag #JustAddMichaels.
Looking for more holiday decor inspiration? Check out the new Michaels Décor Guide which has tons of ideas and projects to make spreading the holiday cheer throughout your house easy. You can also pick up a copy at your local Michaels.
View all of my Michaels Dream Tree posts here and make sure to watch the video from last year's tree reveal!
*This post is in partnership with Michaels. Disclaimer can be found here here.