I can't believe it's already that time again! Here's my tree I made this year in a Buffalo Check theme!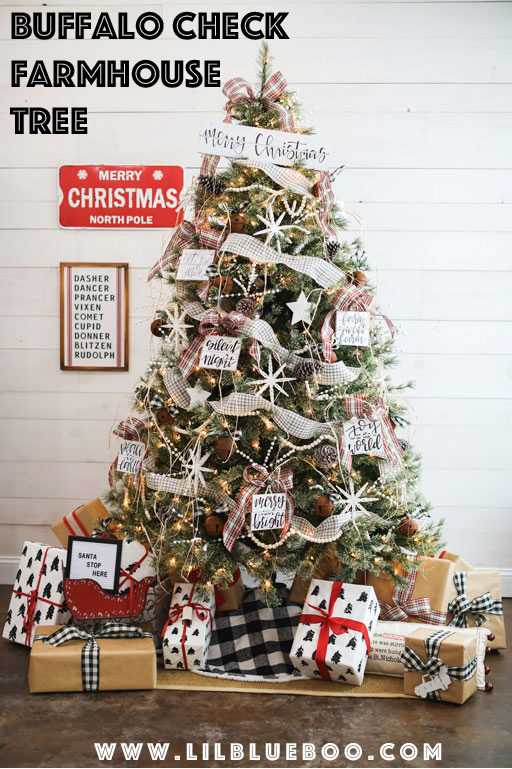 I'm all about texture so I love mixing different types of materials like ribbon, floral stems, wood, beads and raffia: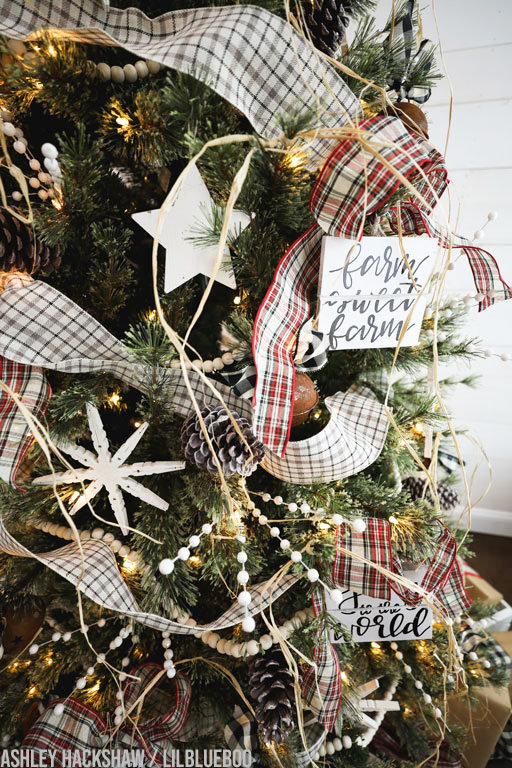 I wanted to change up the backdrop a little so I used the new One Twenty Main store as my backdrop since we are almost done with the inside and the mess was minimal!
I love these large 60mm oversized rusted jingle bells. I just tied a small piece of ribbon to the top of each one: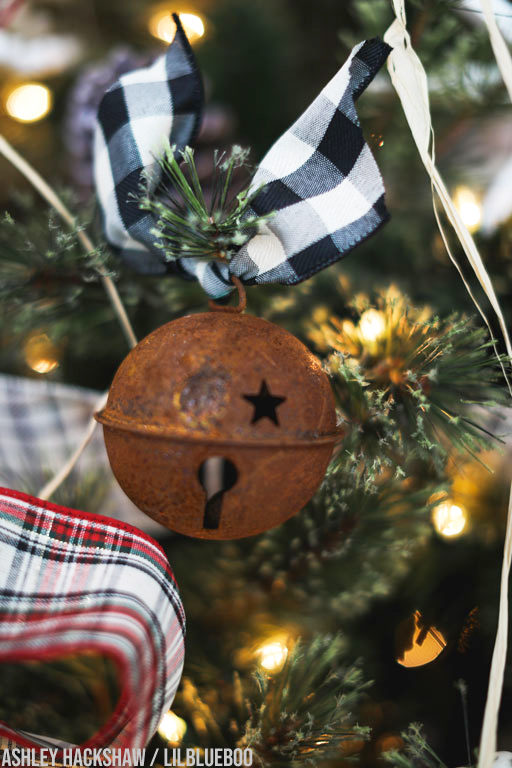 My friend Sarah of Cottonwood Artistry has the most beautiful calligraphy so I asked her if she would make templates like she did last year and it made it easy to make the calligraphy ornaments: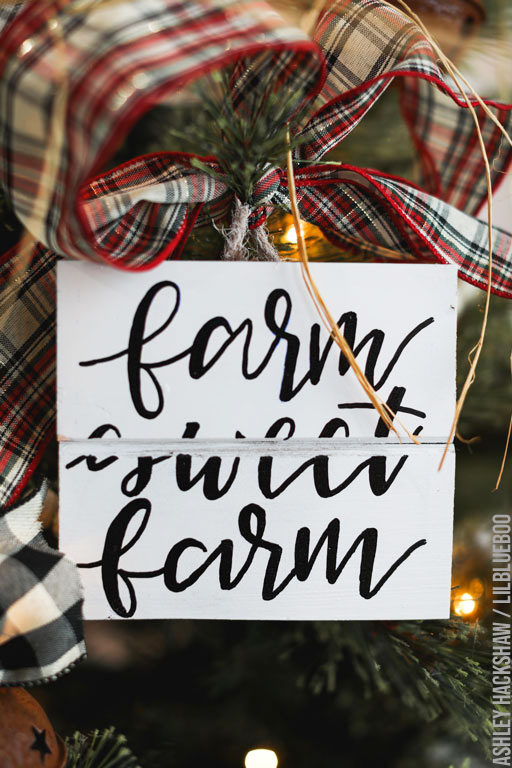 I've uploaded all the templates at the bottom of the post if you want to make these for yourself: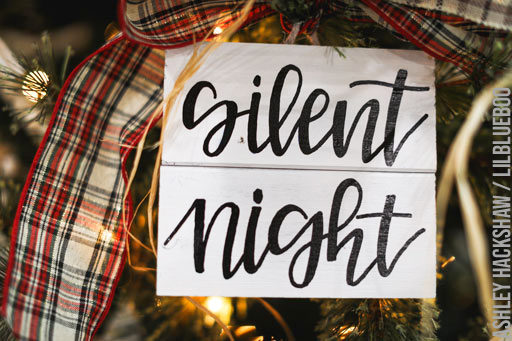 The small wood palette plaque is from Michaels and I spray painted them white:
There are eight different varieties you can choose from to make for your tree: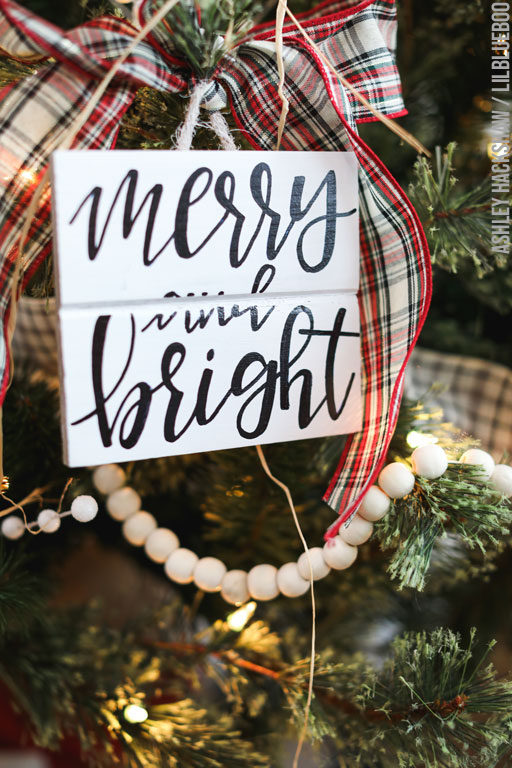 Just print out the templates: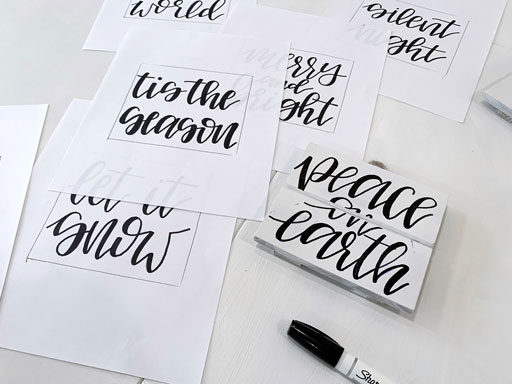 Layer the template onto a surface with Saral Transfer Paper (I prefer blue) in between: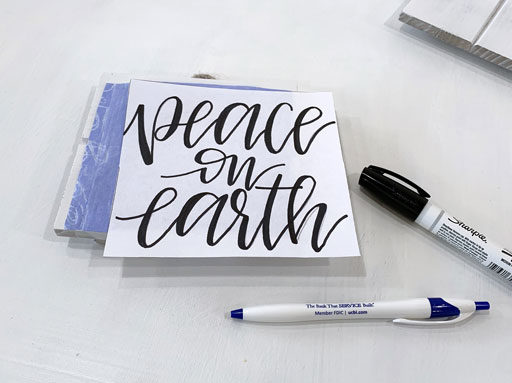 And trace the lettering onto the wood: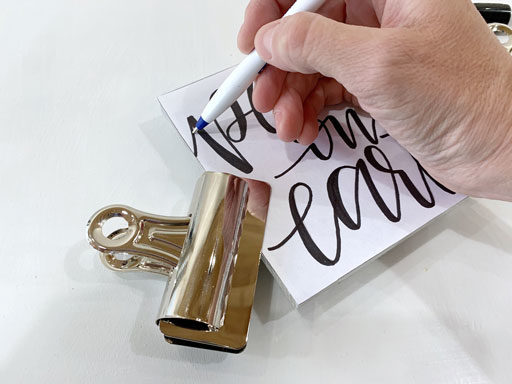 Then fill in the lettering using a Sharpie Oil Paint Pen: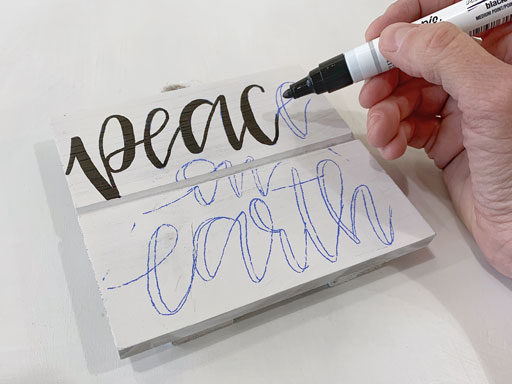 I love wood bead garland for a vintage feel: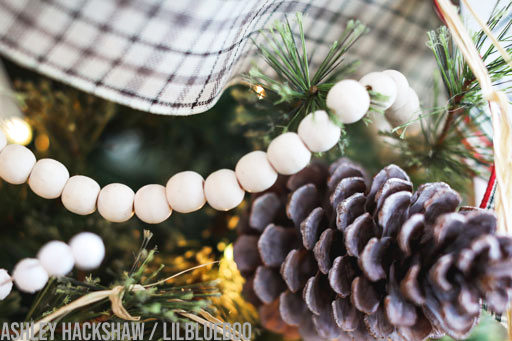 I made all the snowflake ornaments by taking apart clothespins and gluing them back to back: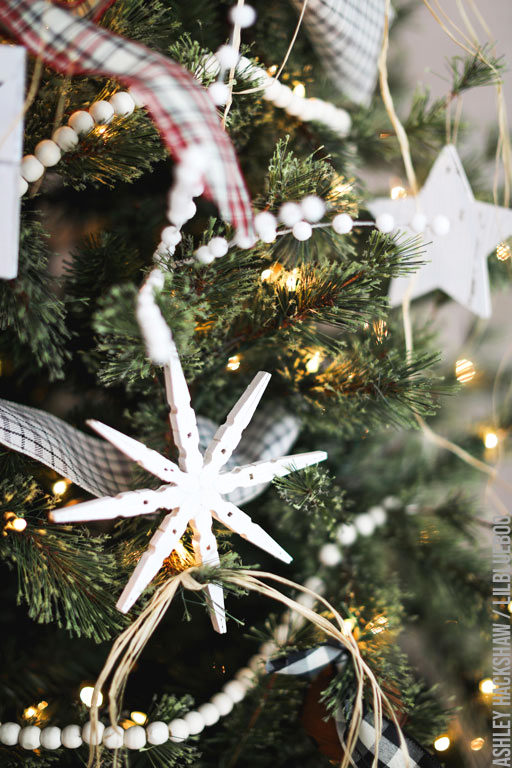 I also made the tree topper…let me know if you want that template and I'll see if I can get it uploaded soon!
The buffalo tree skirt was from Michaels and I picked up the cute little felt signboard there too in the deal section for $4.99!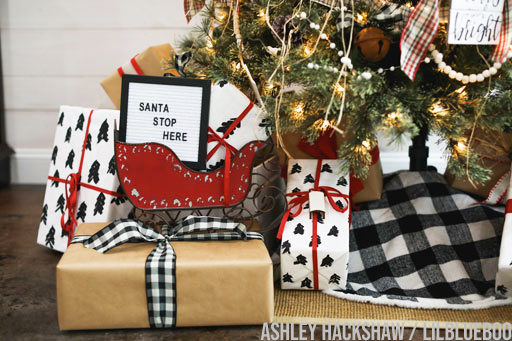 I made all of the tree wrapping paper using plain Kraft white wrapping paper: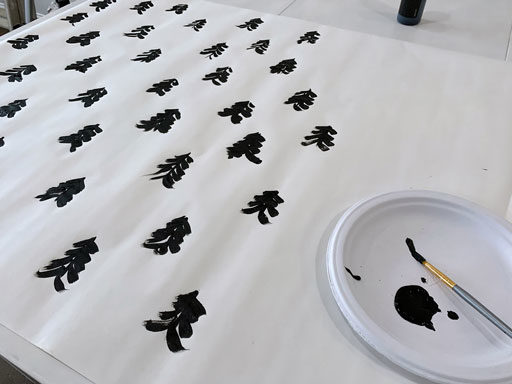 A few I painted the trees right onto the package!
A tiny felt letter board: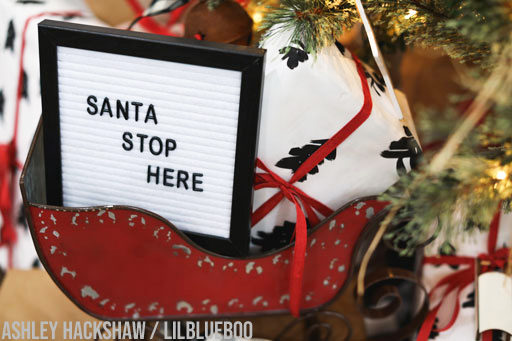 I love using these rustic blank ornaments as gift tags: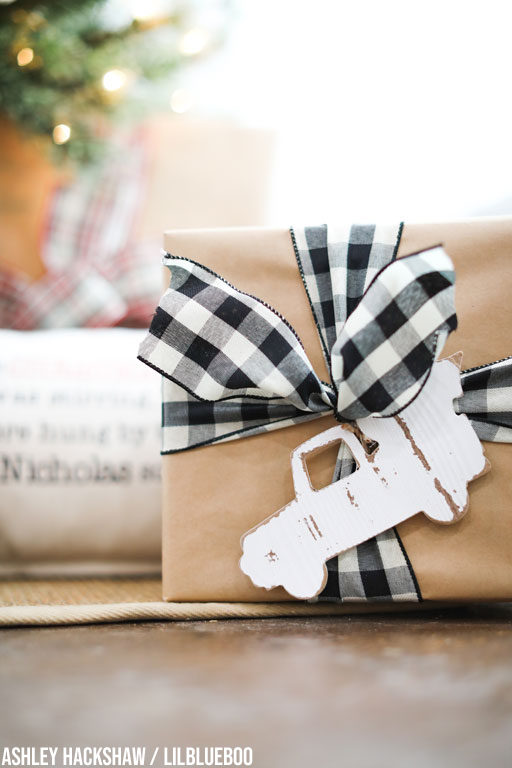 Sometimes I can tell how the tree is going to look just by grouping all of the decor in one place beforehand: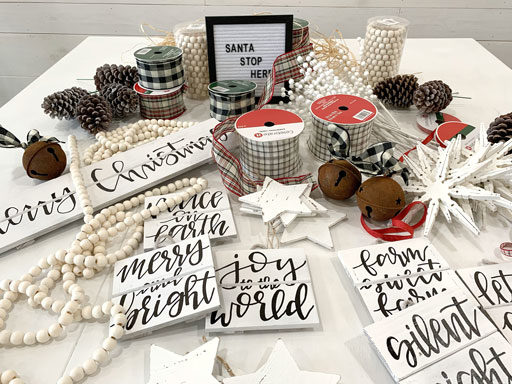 I think it's all about balancing different kinds of items across the tree surface: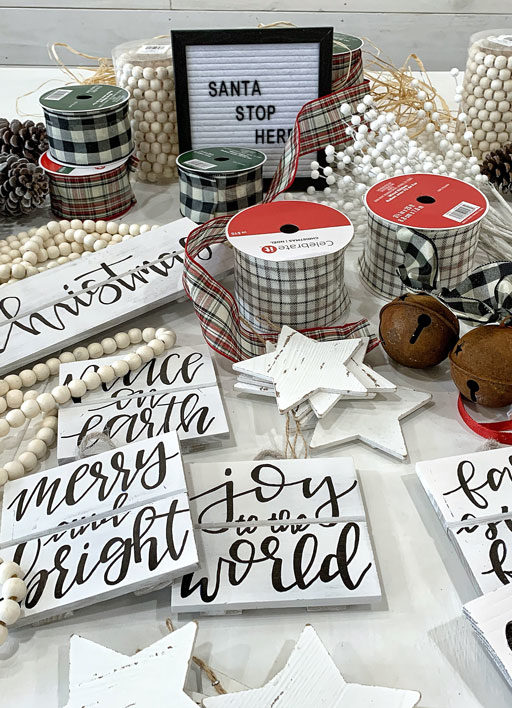 The last thing I love to do is tie raffia to the tips of the tree limbs. A little goes a long way and raffia also comes in lots of other colors!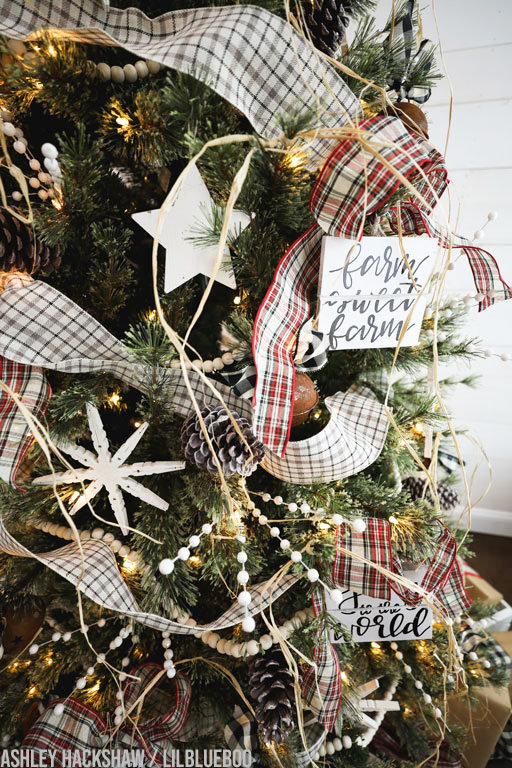 Another year down! I'm going to leave it up in my store through Christmas (and hopefully will be opening in the next few weeks) so if you can come see it in person would love to see you!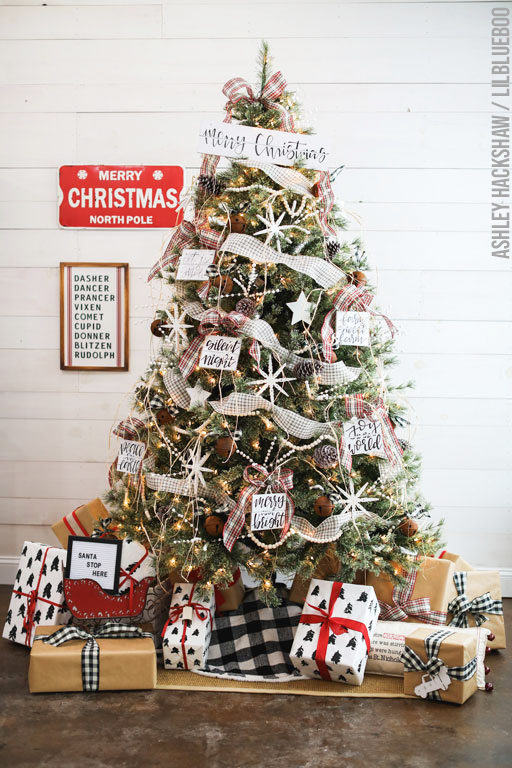 And of course don't forget the templates!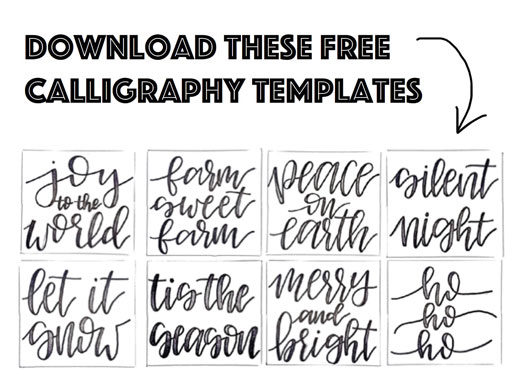 Download the Templates at the links below:
Here are some of my trees from past years if you want to check them out!

Also, here are a few online links decor/supplies that I used!

Set of 3 9′ Wood Bead Garland
Saral Transfer Paper (I prefer blue)