This year I was so excited to decorate the Sixty-One Park porch….because it's the first time in a long, long time that I've had an actual porch! So here are a few farmhouse porch Christmas decor ideas: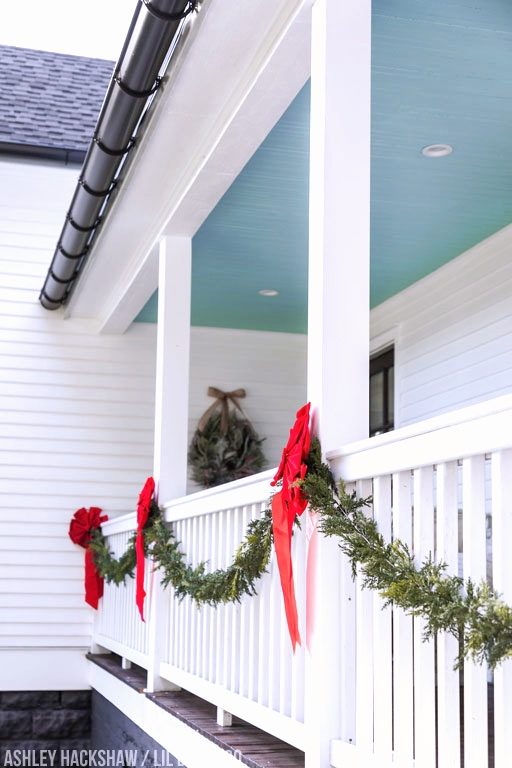 I love traditional garland and bows. This is fake garland…it looks so real and I can use it year after year. It comes in a set of 6 from Michaels (5.5ft Arborvitae Garland, Set of 6):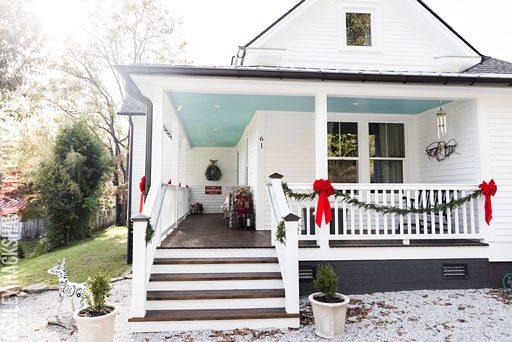 I used lanterns I already owned and just added large bows to each one: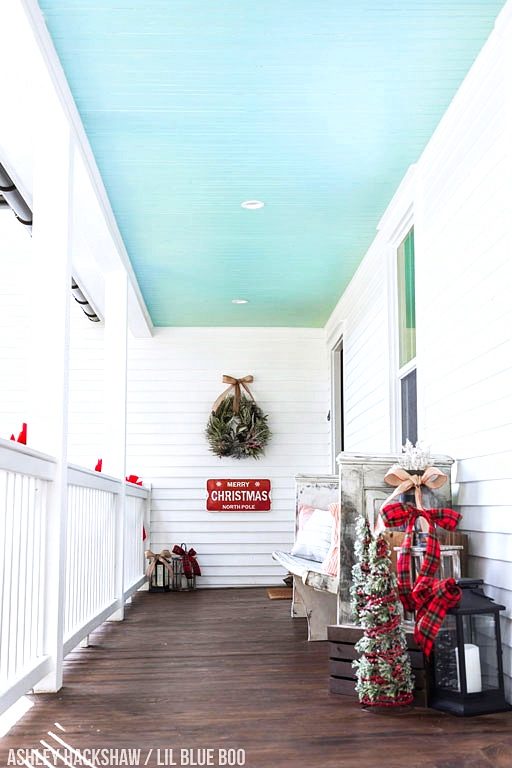 I love signs. This Merry Christmas North Pole Sign made my wreath a lot less lonely on this wall. The pop of red is really festive: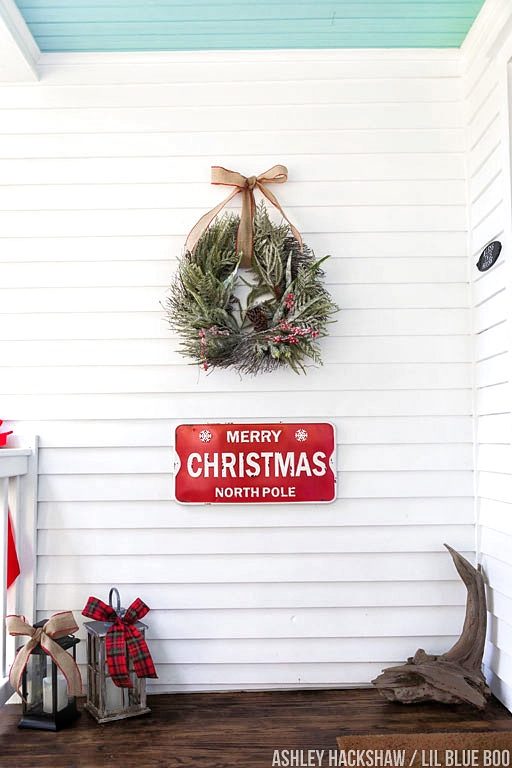 This is one of my favorite fake wreaths I've found too (24″ Cedar Eucalyptus & Pinecone Wreath By Ashland):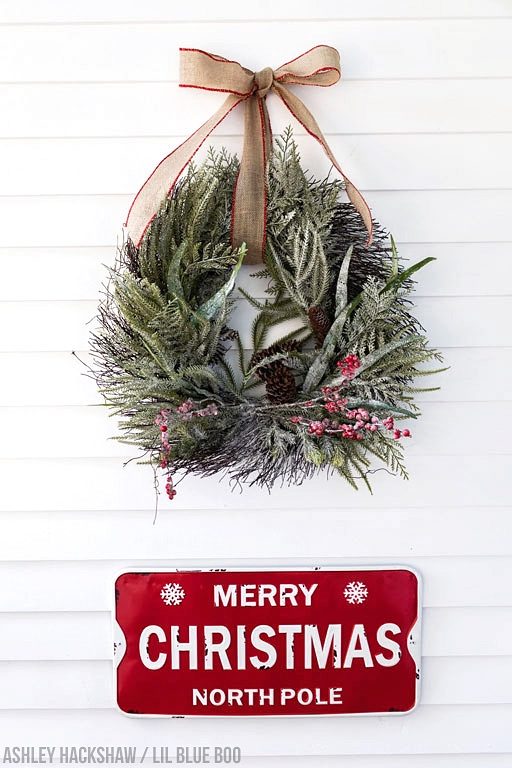 I'm really picky about wreaths and it's just very subtle and natural looking: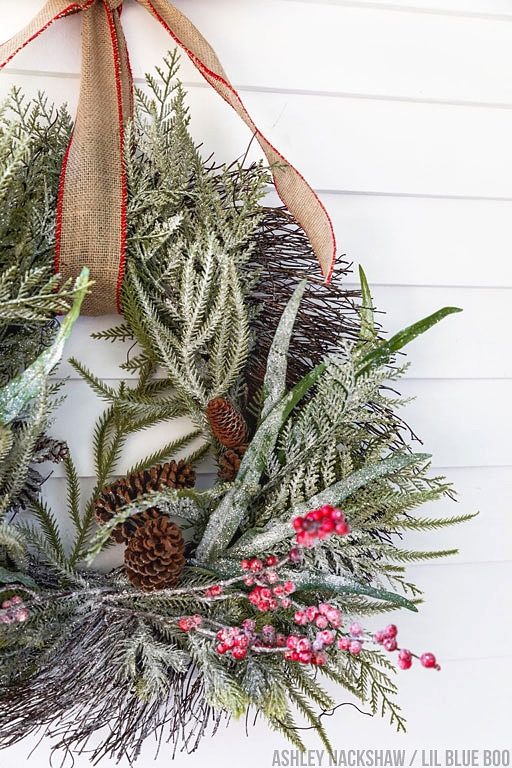 A few standalone trees with the lanterns: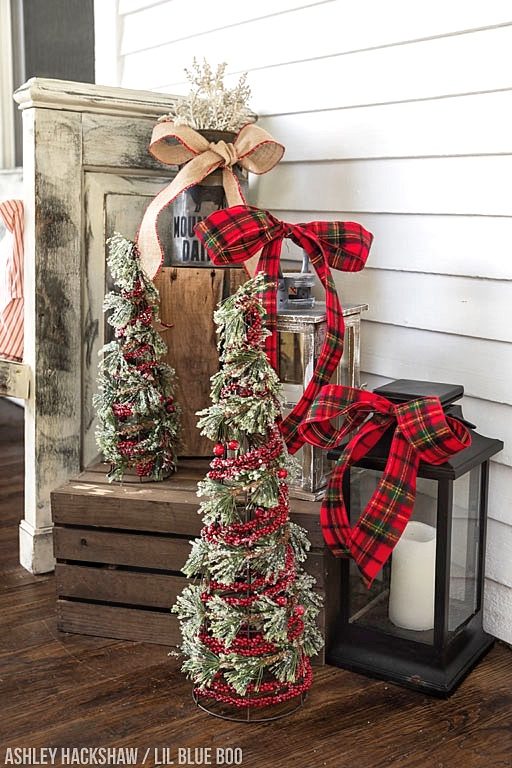 I also used the garland inside with the calligraphy signs I made….hanging it on top of the large TV cabinet: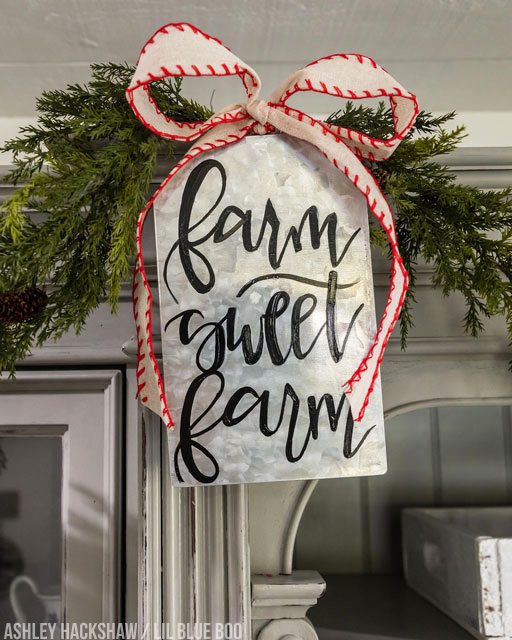 To secure it I just put a few nails into the top of the cabinet: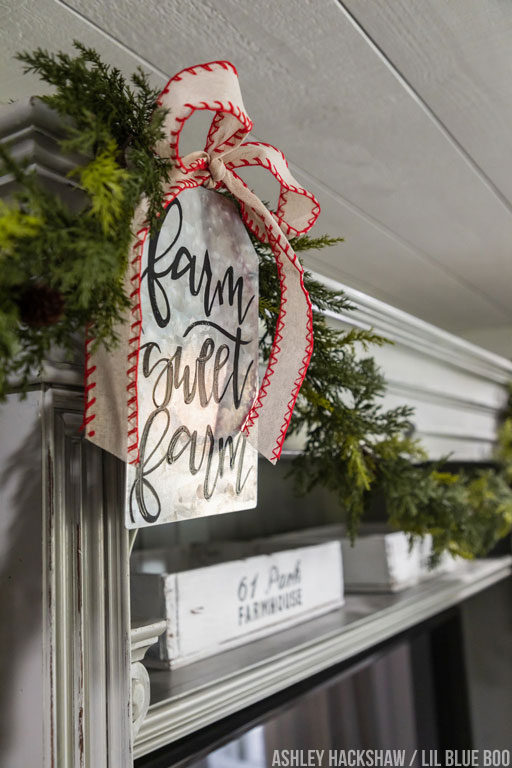 Here's my tree again if you missed it! Click here to view all the details.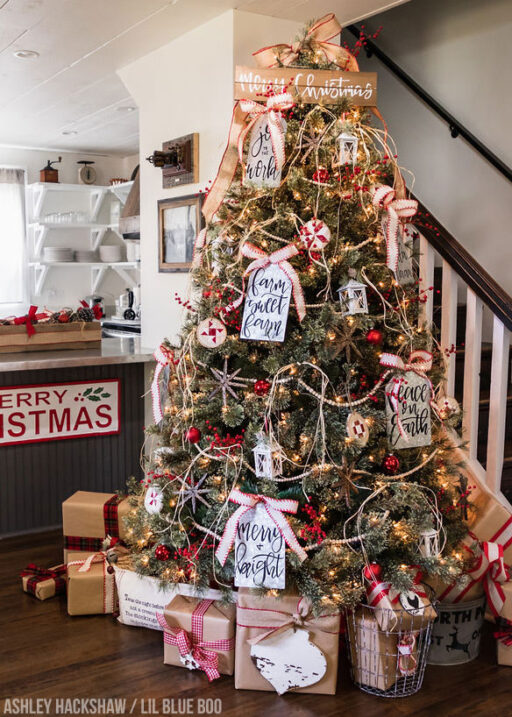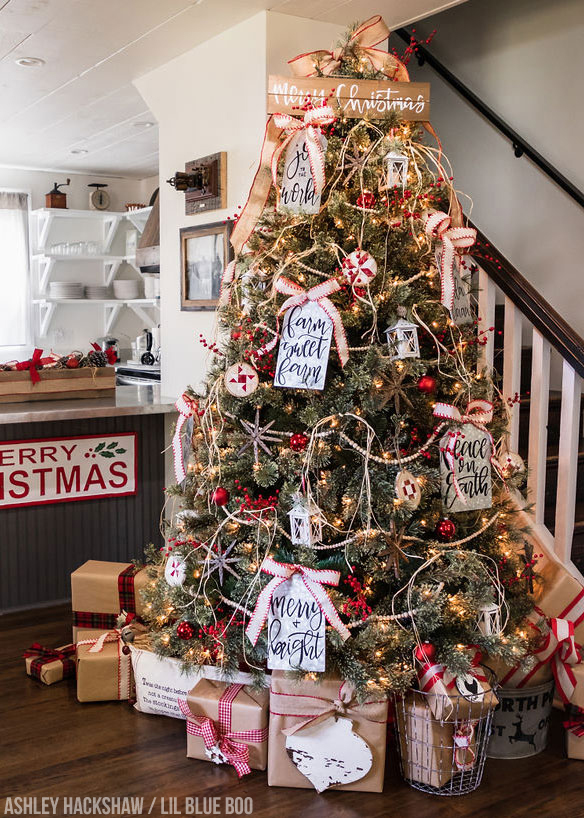 Want to see my past trees? I have them all linked right here!