I was so excited to release my farmhouse tree them last week and now I'm trying to follow up quickly with the tutorials for the other ornaments. The Galvanized Metal Tag Ornaments were the start of the tree idea and I love the statement they make in size: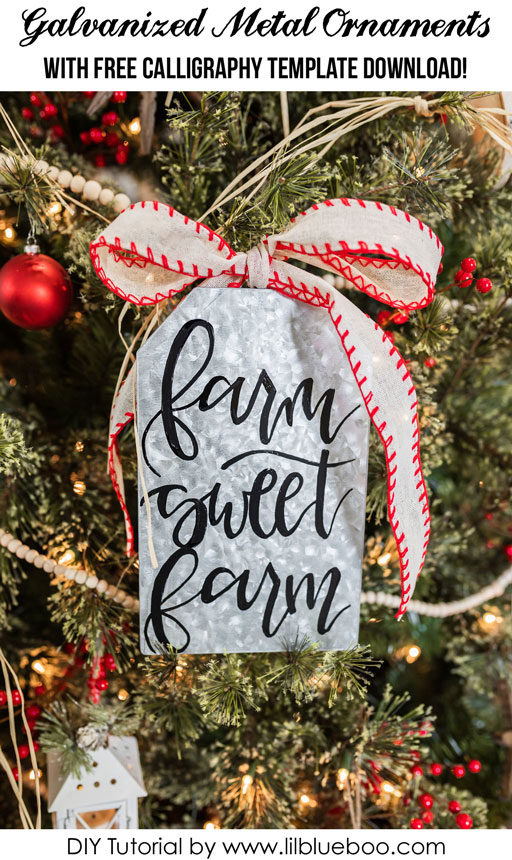 I wanted to make oversized ornaments for the tree and I wasn't sure what form they would take until I was browing around Michaels and stumbled upon these table decor tags. They have a metal stand on the back which you can either cut off with wire cutters or leave on.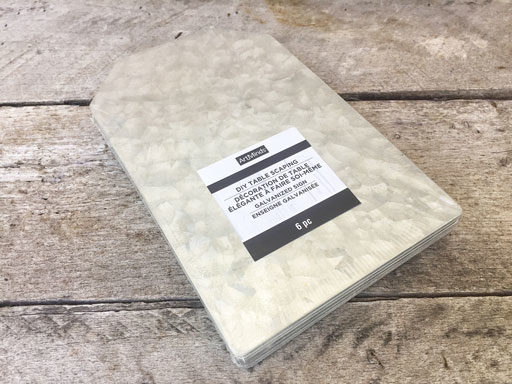 My dear friend Sarah of Cottonwood Artistry has the most beautiful calligraphy skills and she made me templates to trace for my tags. I used her templates and traced them onto my tags using blue transfer paper. (Transfer paper can be found in the stencil section at Michaels in blue, white or black.).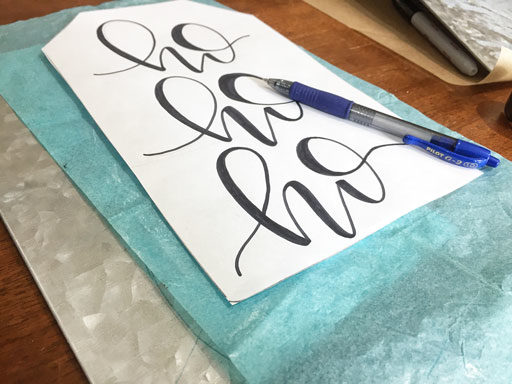 Once you have the outline of the calligraphy letters you can use a black Sharpie oil paint pen for the outline and I like to use a fluid black acrylic paint (like Golden Fluid Acrylics) and a small brush for filling in.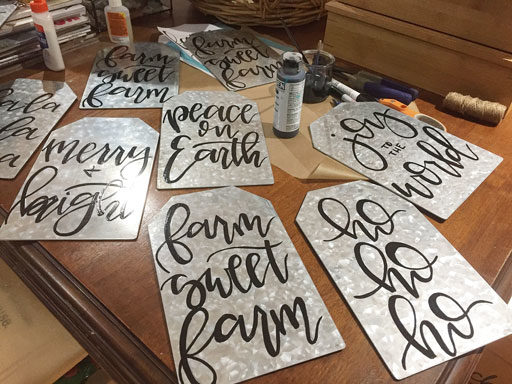 After the tags are dry just tie a bow on the top and hang on your tree: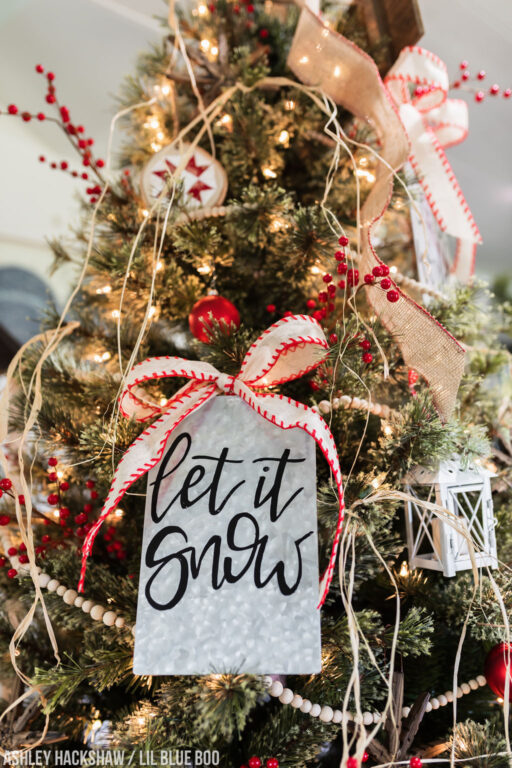 You can see the entire tree by clicking here. I'll be working on the other tutorials this week.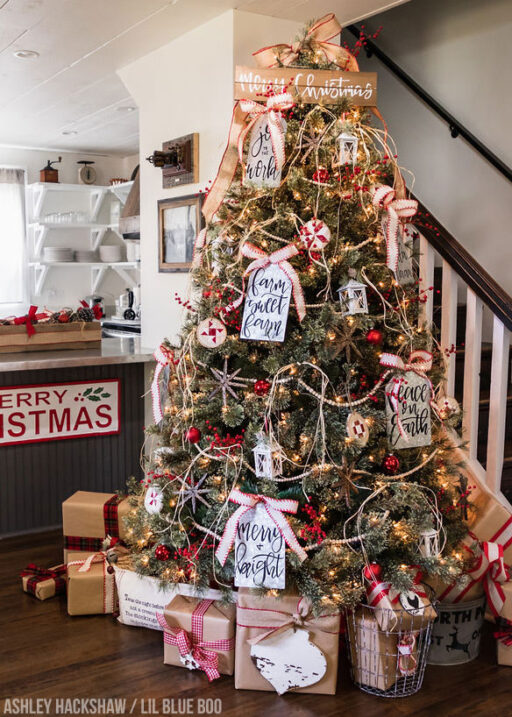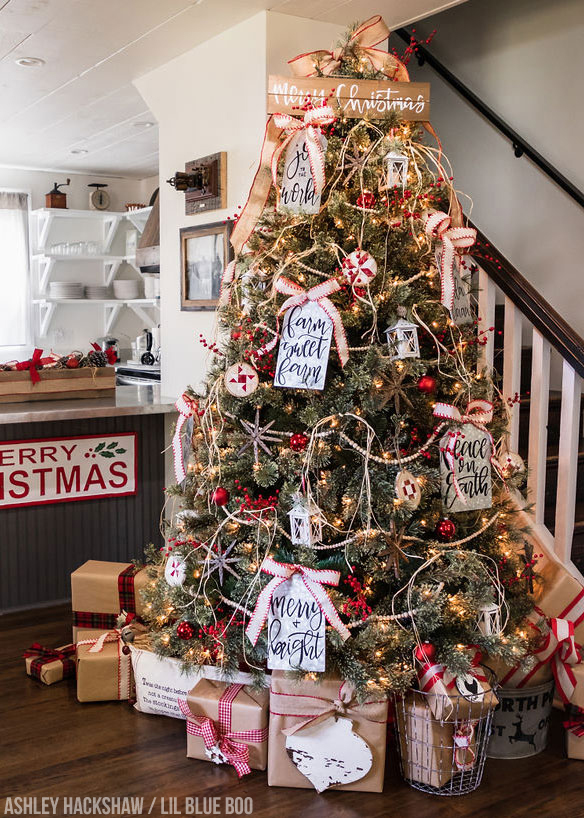 Sarah is also letting me share these beautiful templates with you too! If you use them to make your own ornaments will you just go and tell her quick thank you?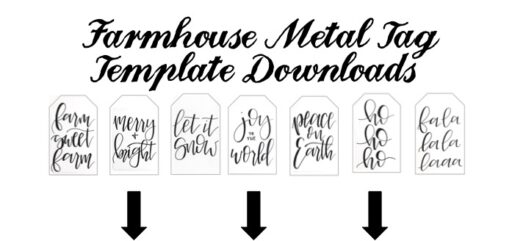 Download the PDF Templates for each tag at the links below:
Visit my other Christmas tutorials here!