I love that I had a new place to decorate this year! The Sixty-One Park Farmhouse was a blank slate for me this year. This was my 7th year doing the Dream Tree Challenge for Michaels. I know I did a farmhouse theme a few years ago but I went a modern farmhouse twist this year: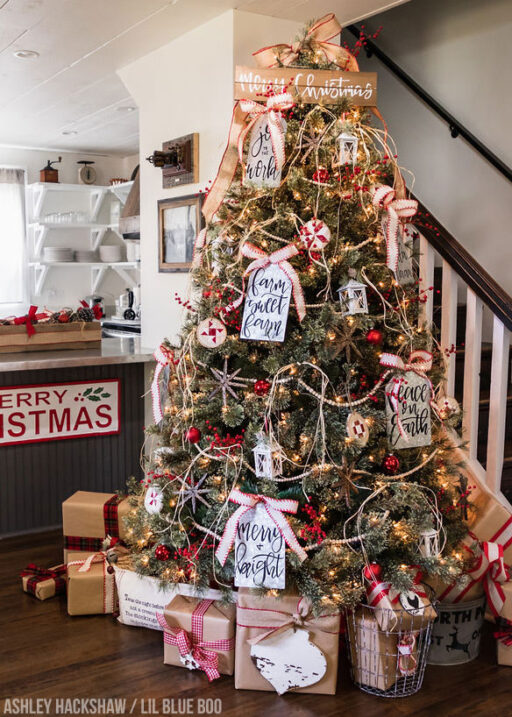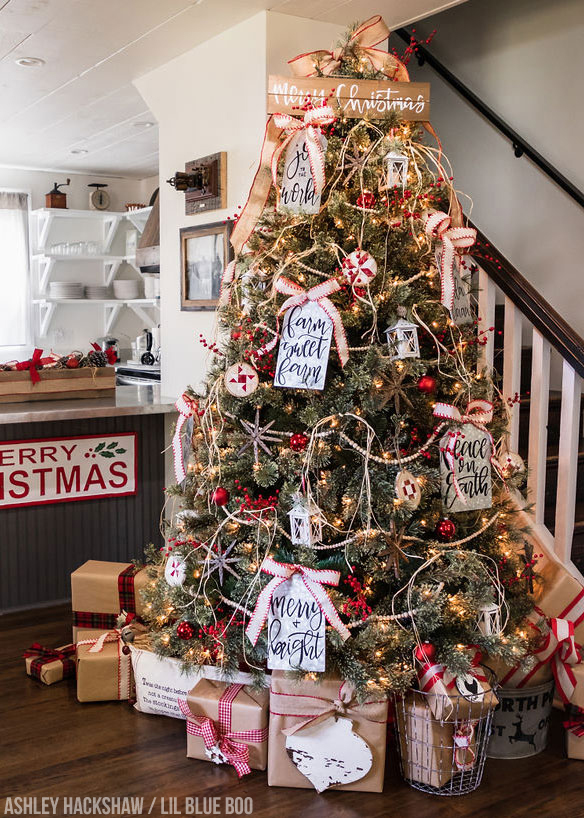 I started out using these oversized galvanized tags for the focal points of the tree. The calligraphy was done with a Sharpie oil paint pen: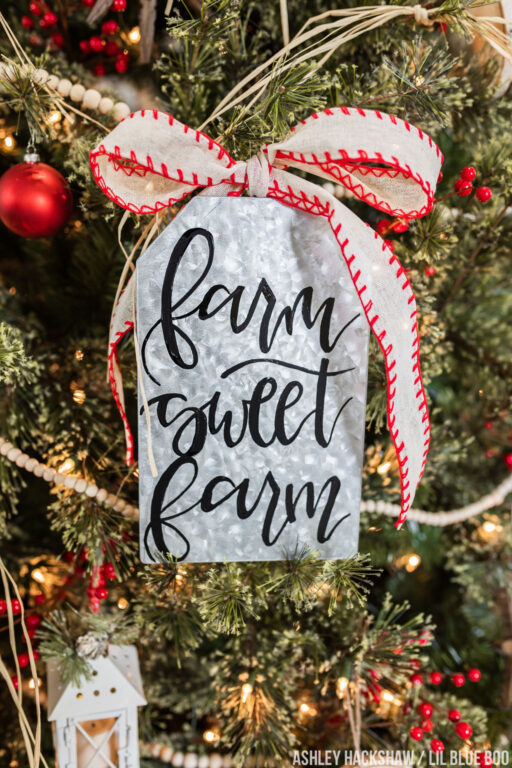 "Farm Sweet Farm" was just one of many different sayings put on the large tags and each was tied to the tree with ribbon. The garland was made using bulk bins of unfinished wood beads: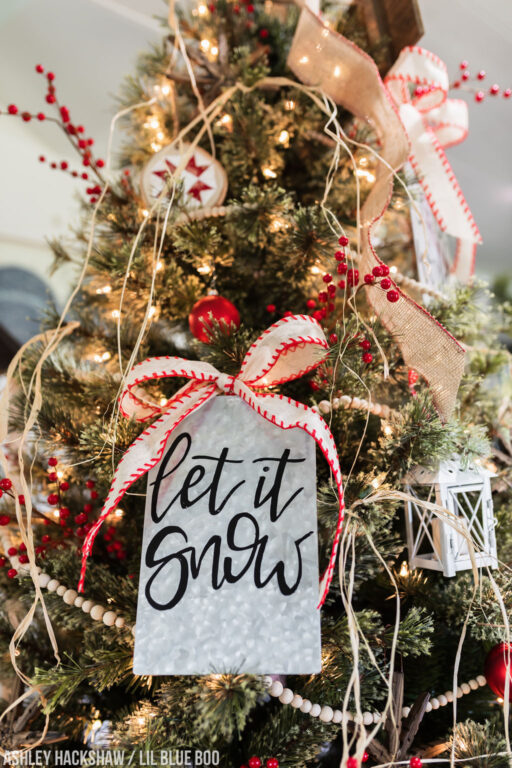 For the quilt square ornaments I just I cut little stamps to create patterns on these unfinished wood slices: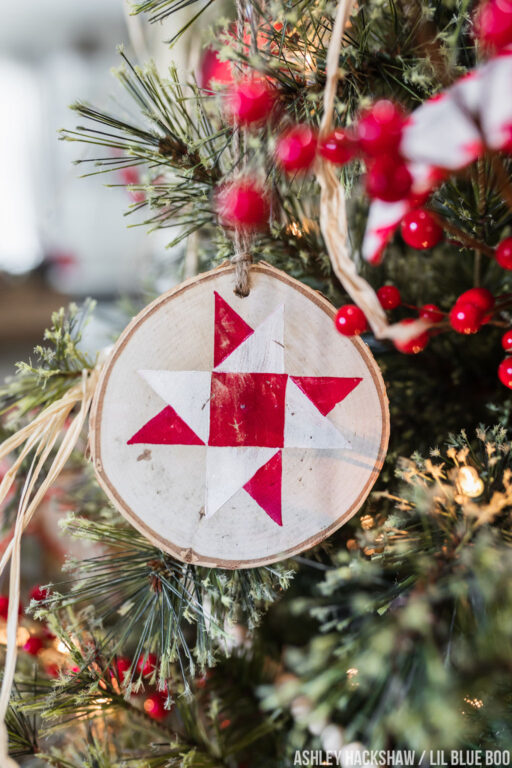 My little lanterns came in a pack of six. I spray painted them white and added a little bit of greenery to the top: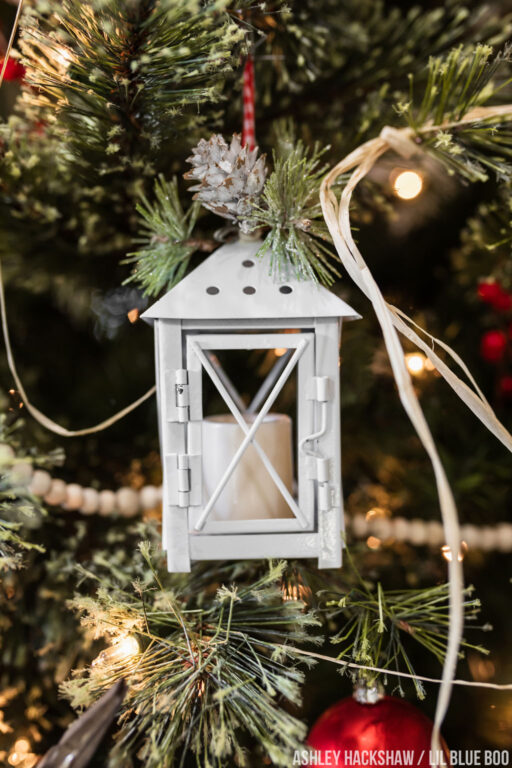 The sign on the top of the tree is just a small unfinished sign that I added "Merry Christmas" to…and tied a simple burlap bow to the top: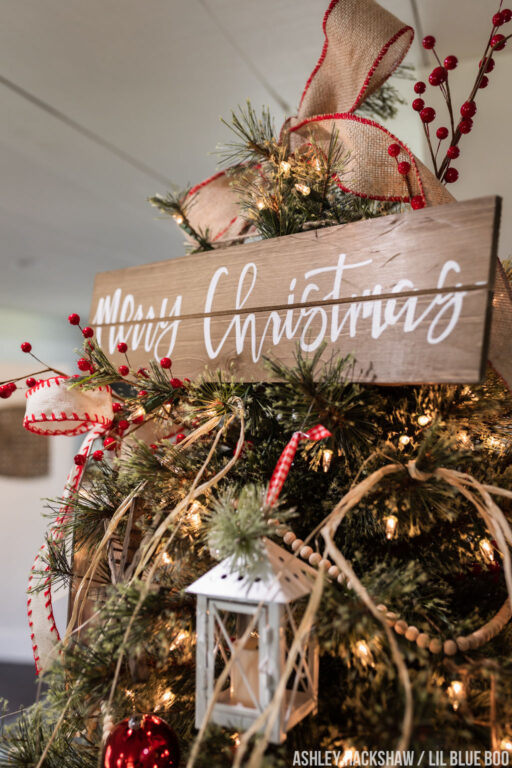 Layered with floral berries and raffia to pull color throughout the tree: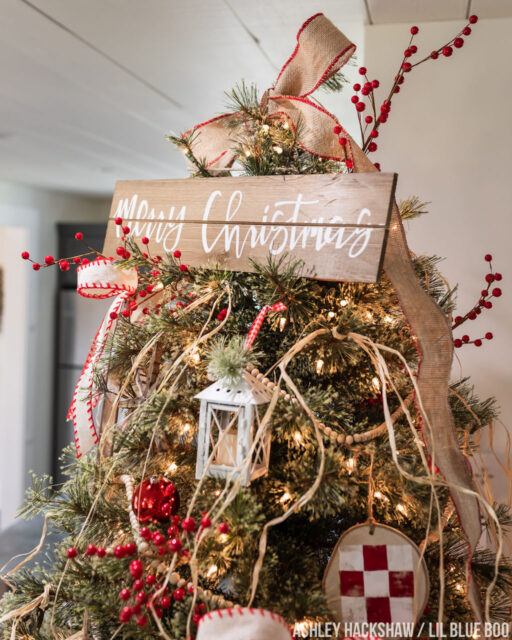 Michaels has so many cute enamels signs this year…I hung this large "Merry Christmas" sign underneath the countertop bar:
A few other decorations: simple red balls and stars made from clothespins: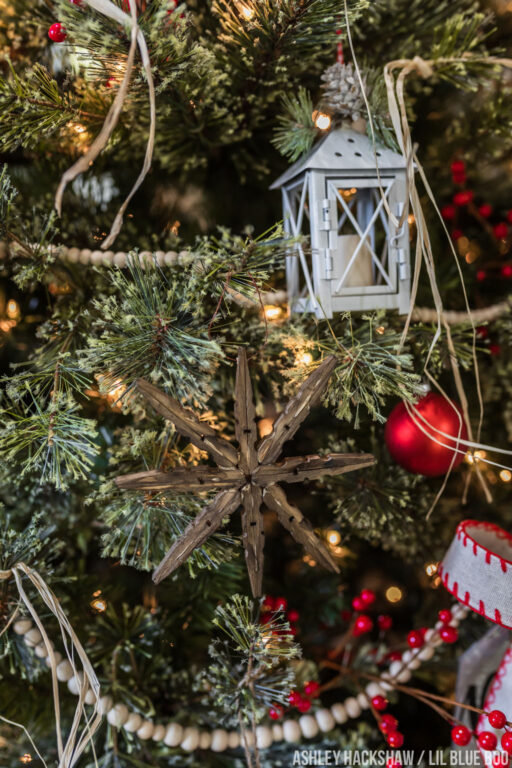 The presents were wrapped in brown paper and topped with various ribbon from the tree and ornaments for tags: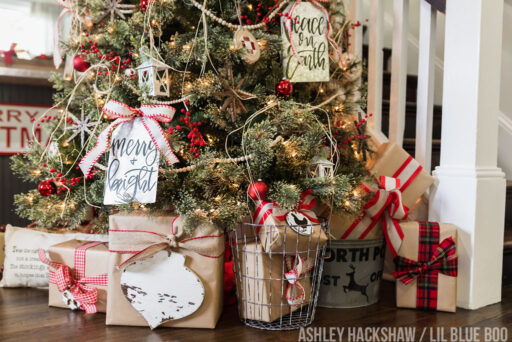 A used a few of my past ornaments for tags too: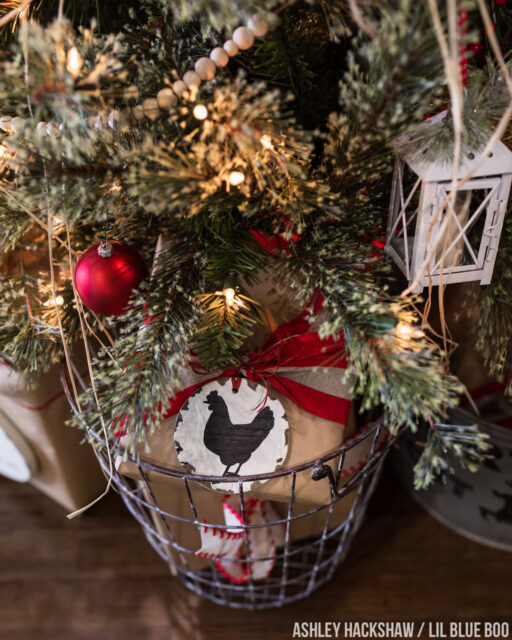 The oversized galvanized signs are sold in bulk packs at Michaels for party decor and create interest points all over the tree. What would you write on yours?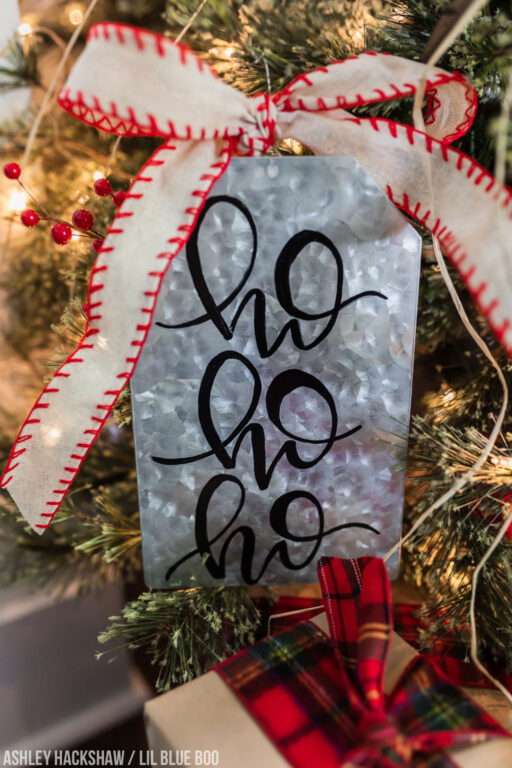 Michaels holiday décor collections make it easy to find your holiday style and bring your decor vision to life. From the perfect tree and trimmings to creative gifts and DIY supplies. Here's a list of a few of my supplies used for this tree:
7.5ft Pre-Lit Jasper Christmas Tree
Unfinished Wood Slice Ornaments
Feel free to ask any questions about ornaments on the tree! I'll be working on some more detailed posts and tutorials on materials used and also the rest of the house decor.
Want to see my past trees? I have them all linked right here!