I make my own handmade Christmas wrapping paper every year and this year was no exception. I love the simple act of stamping a blank roll of paper to make it my own. This year I went with a little basic tree design: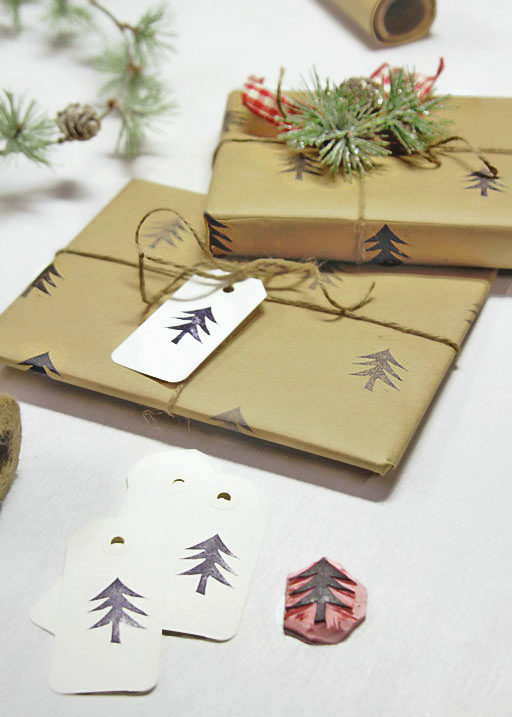 It's easy to carve you own stamp using a basic stamp block and linoleum carving tools by Speedball: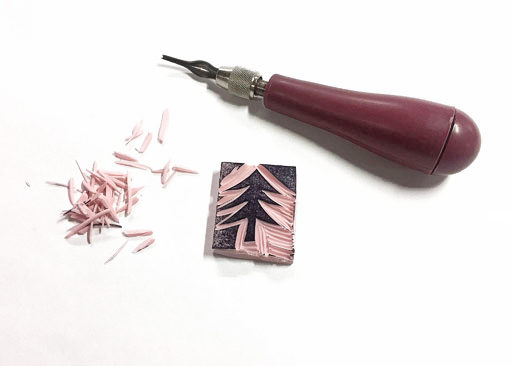 The best part is once you've carved a stamp you can use it year after year. I had a roll of kraft wrapping paper from Michaels and stamped my trees in rows using a black stamp pad:
I used brown twine as my ribbon and added a cutting of garland to this one: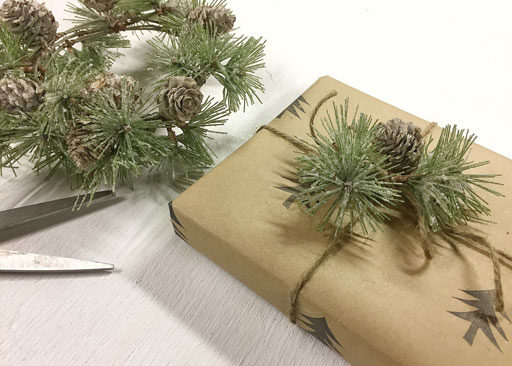 I stamped these plain white tags to match: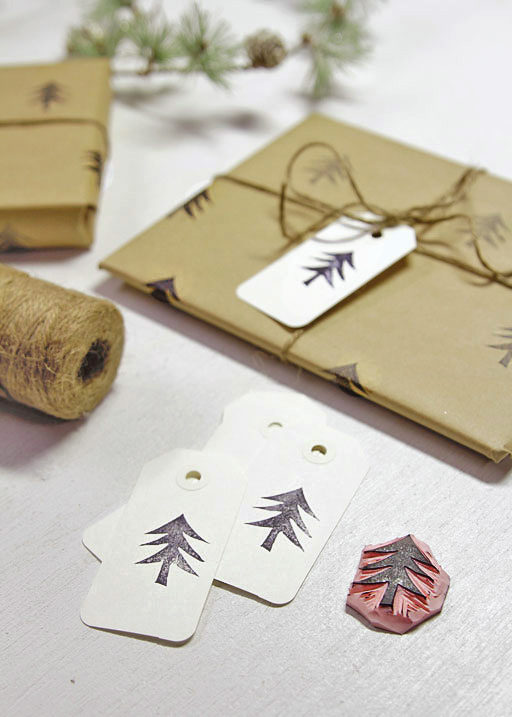 So much wrapping paper looks the same these days and I love how this simple look stands out among the shiny bright papers: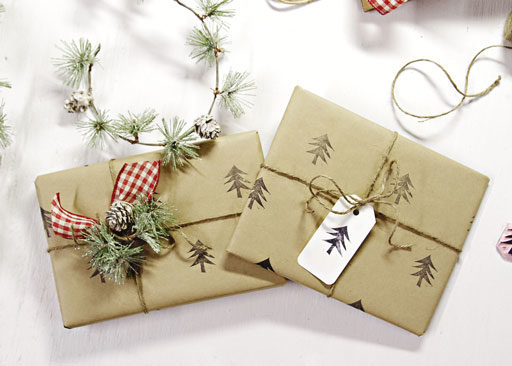 Only a few simple supplies needed: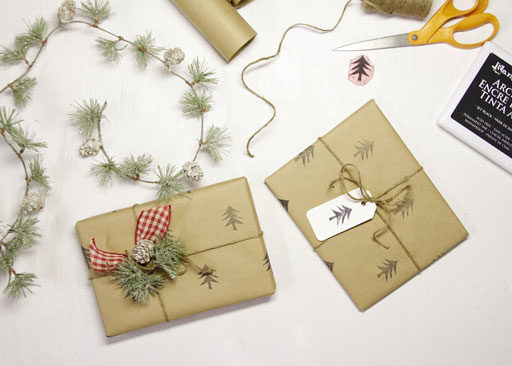 Visit Santa's MAKE Shop at Michaels, where you can find all the DIY supplies you need to MAKE your creative gifts and wrapping! Handmade gifts are a key ingredient to create wonder-filled memories for family and friends this season.
Click here to see more of my Christmas decor from this year!