Today I'm revealing the theme that I've been working on for this year's Michaels Dream Tree Challenge…a Rustic Farmhouse Christmas Tree. From top to bottom I covered this tree in rustic farmhouse inspiration: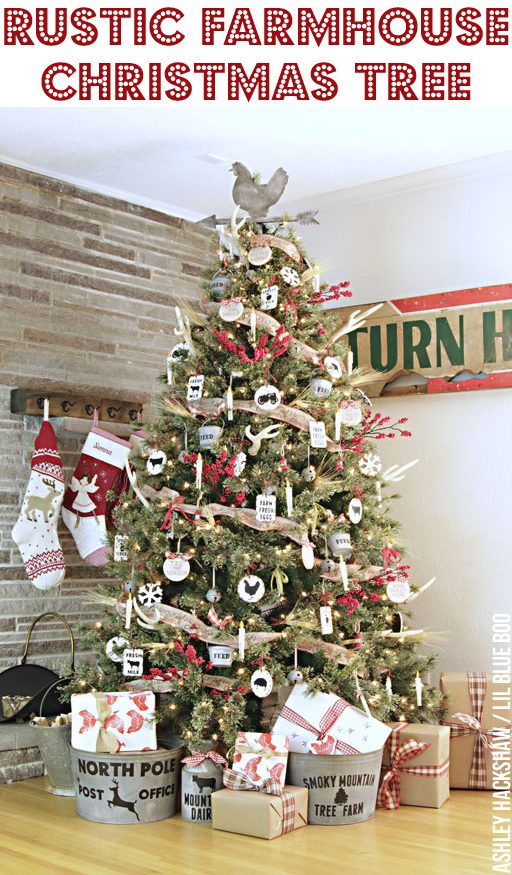 Each year I usually start my creative process with a few themes in mind but when I get to the store I always find something that starts turning the wheels. This year it was these bundles of wheat in the floral section: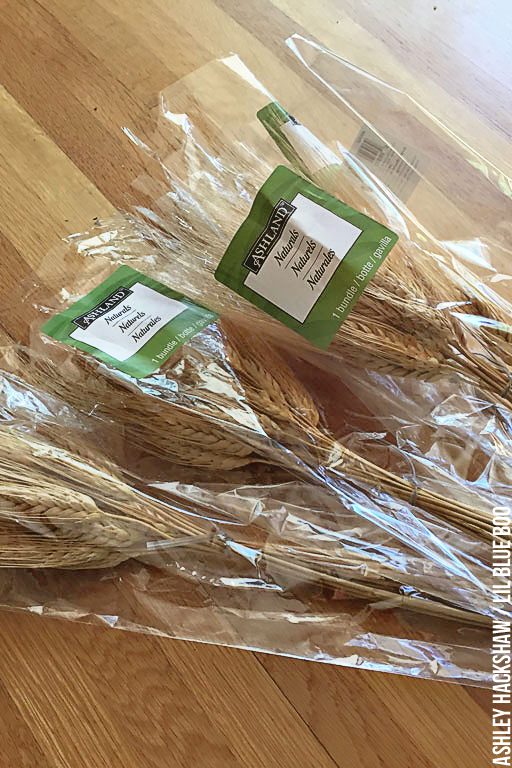 And then I found these antlers nearby: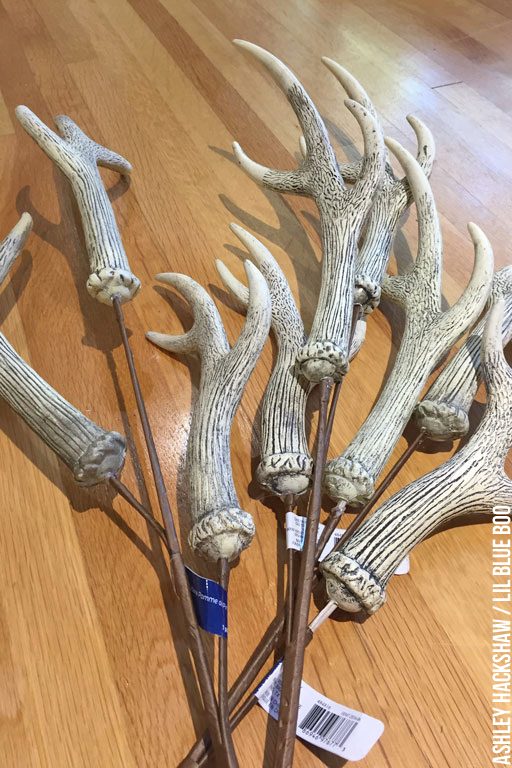 Browsing the ribbon section I found these classic Christmas ribbons and added them to the theme: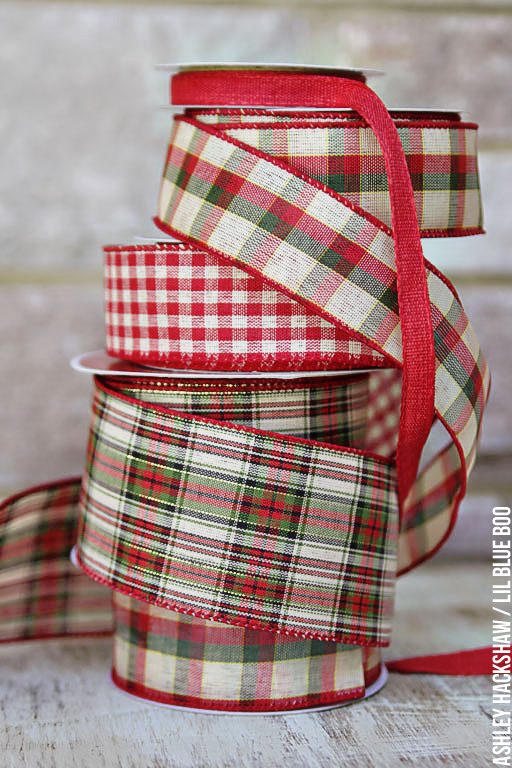 Below is an index to all the ornaments I've made for the tree this year. Click on an image and it will take you to more details and instructions:

All the ornaments finally on the tree: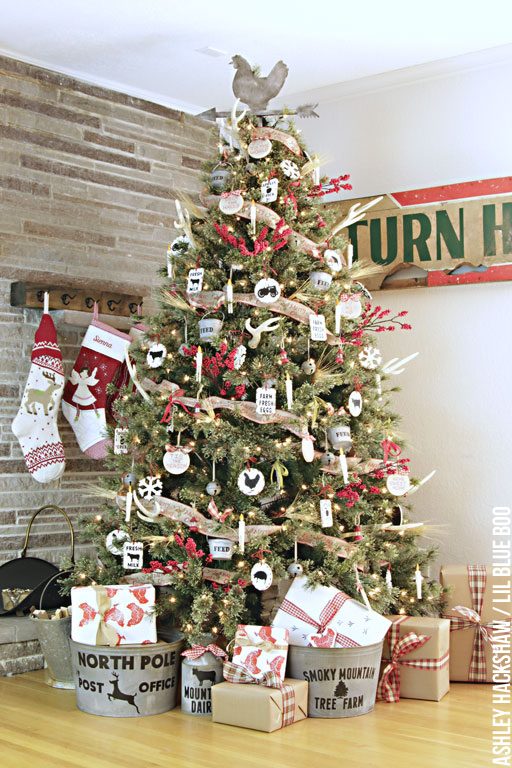 I used the antlers, wheat bundles and red berries as the starting accents to the tree. Then I added the "Merry Christmas" ribbon: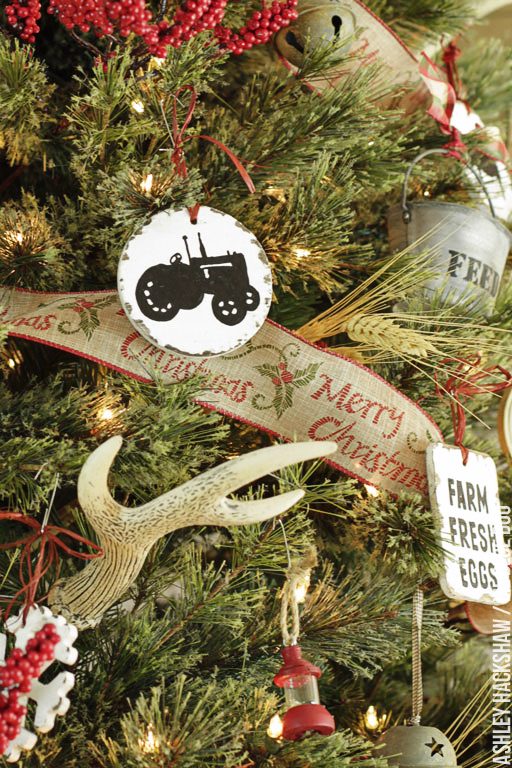 As I made ornaments I added them to the tree, like the faux cross stitch embroidery hoops: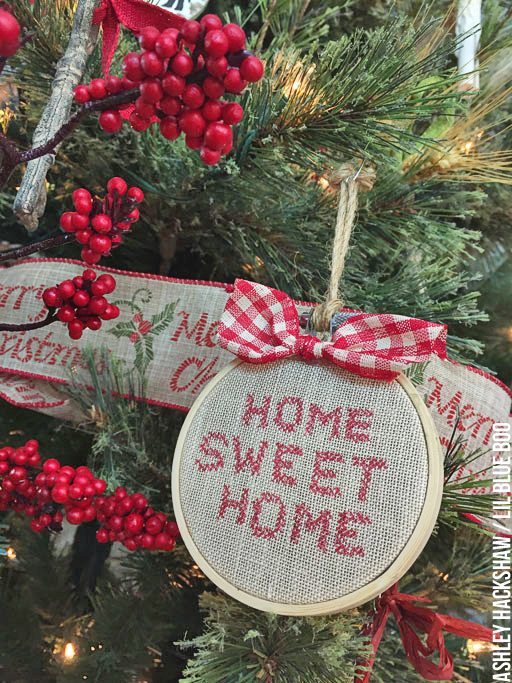 And the rustic jingle bells: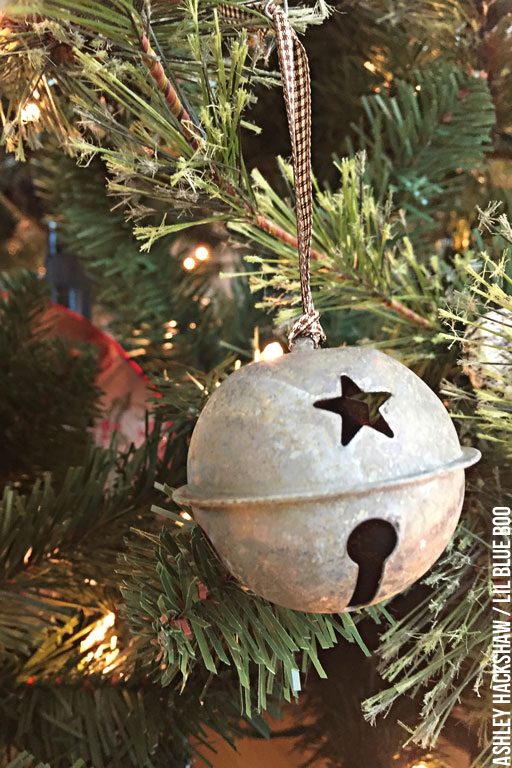 And these vintage-inspired clothespin candles: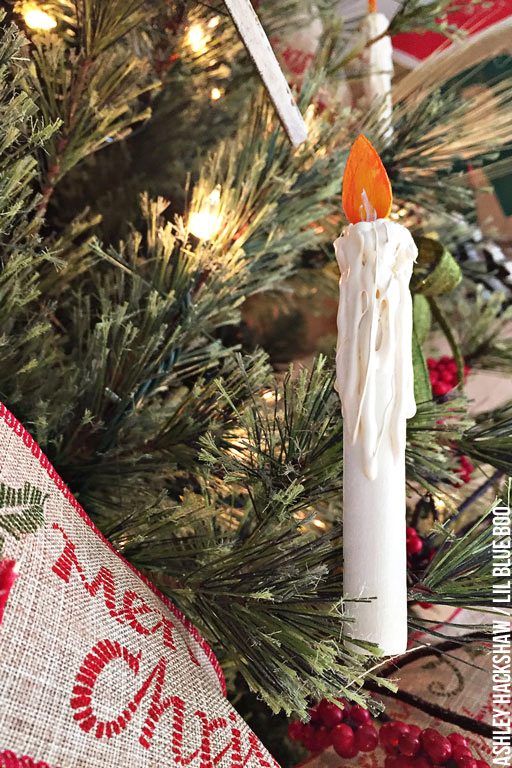 And mini galvanized feed buckets: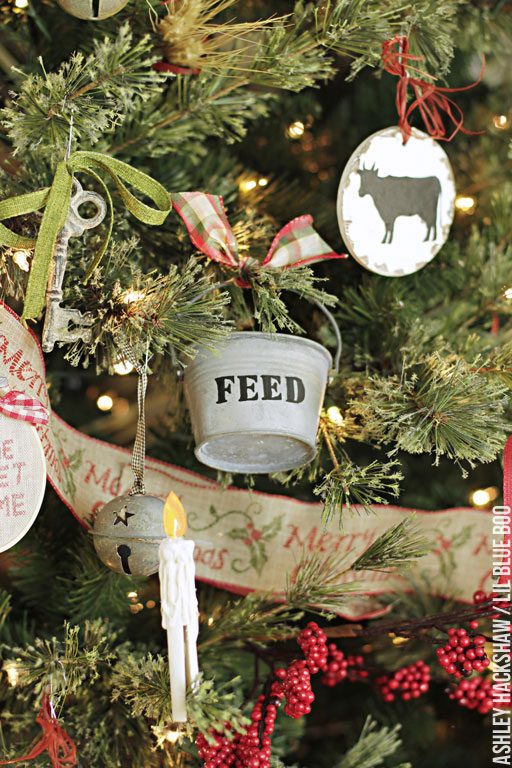 And all the vintage farms signs and farm icons like tractors, chickens, pigs and cows: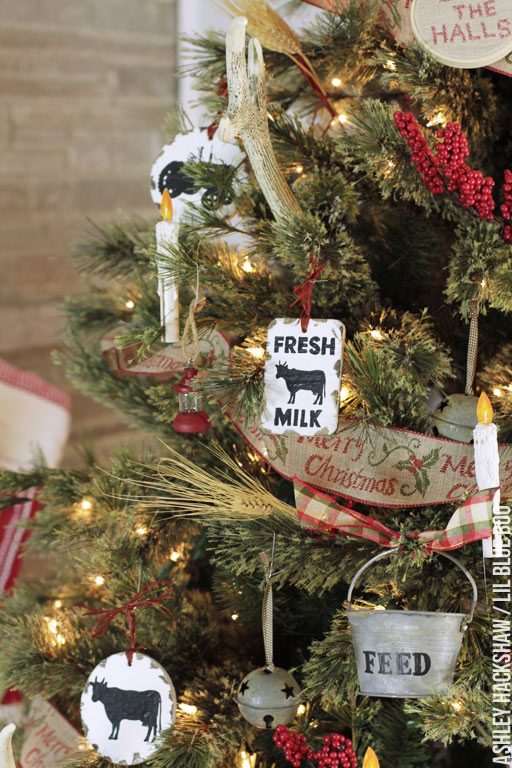 I used vintage camping lanterns from last year's hiking/camping themed tree: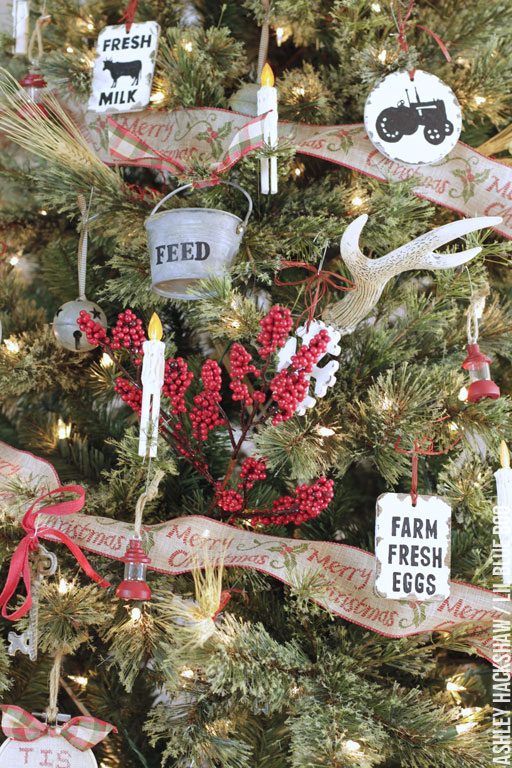 A few more views: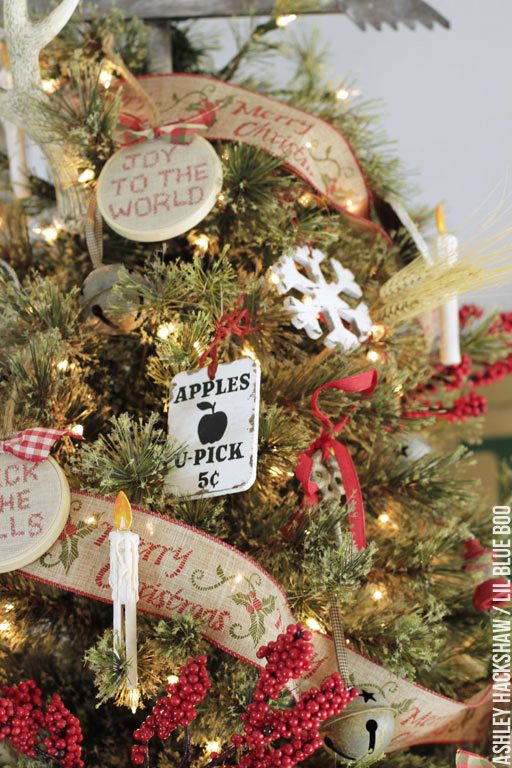 Everything blended so well together, and the colors were balanced: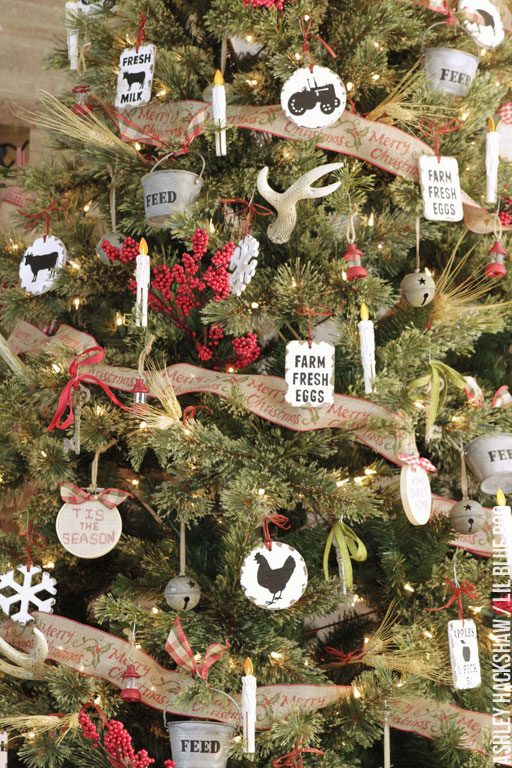 I painted large galvanized tubs and a milk can for under the tree: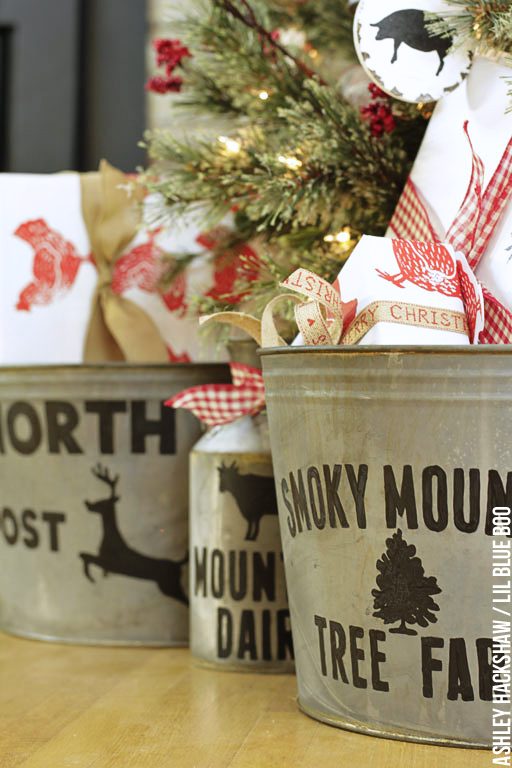 Vintage-inspired decor and also functional for holding presents: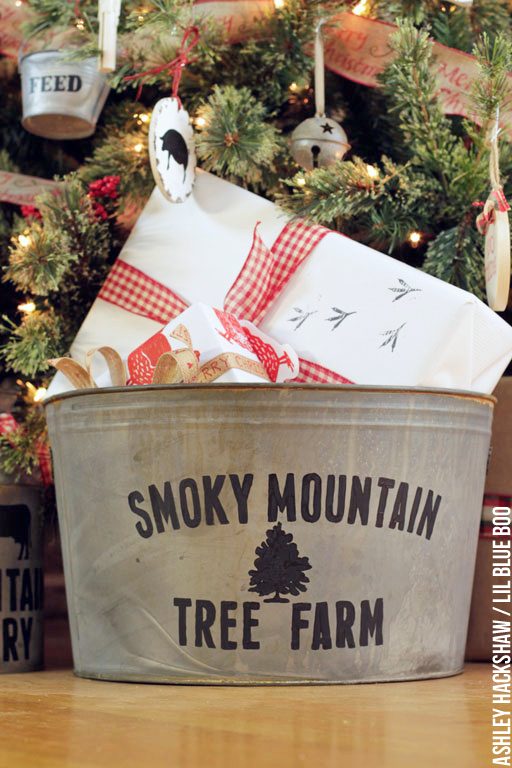 A "North Pole Post Office" tub: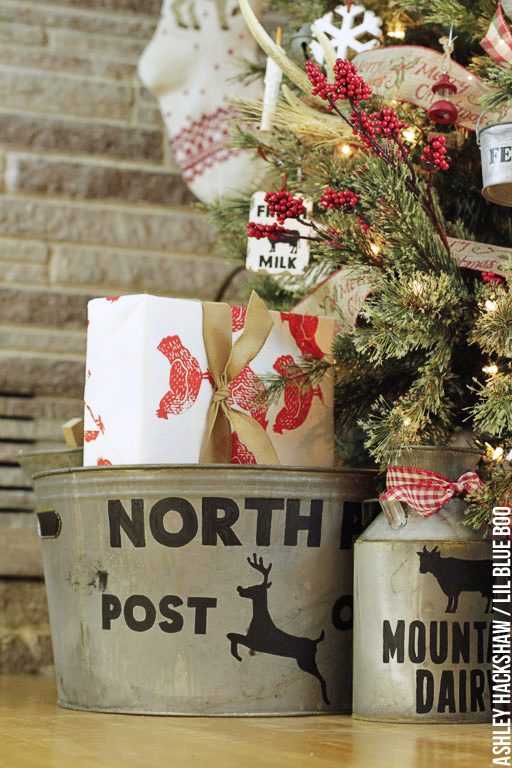 I printed the chicken-themed wrapping paper with a stamp I carved. I'll tell you more about that in another post!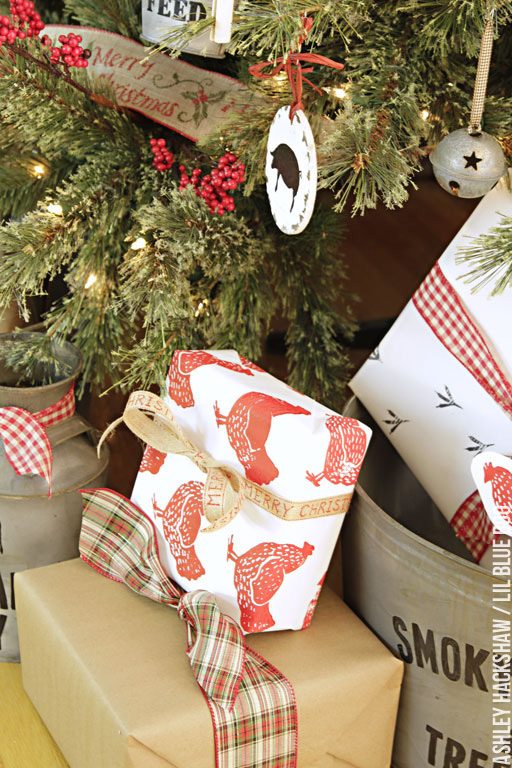 The last thing I made was this chicken-shaped weather vane. It's made out of wood but I painted it to look like metal. It was very easy and I'll put together a tutorial this next week with a template.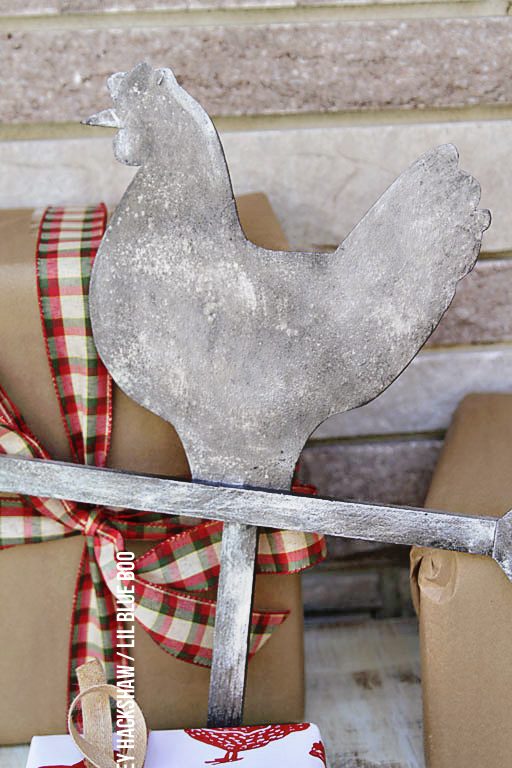 The weather vane on top of the tree: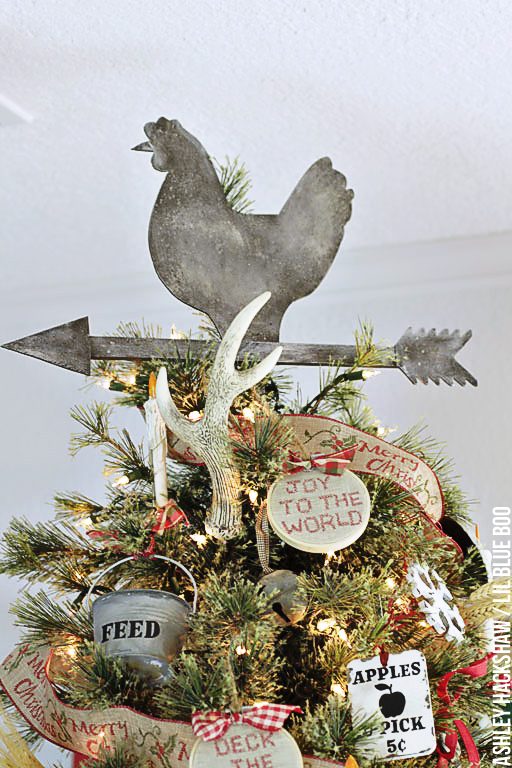 This might be my favorite tree yet…but I say that every year!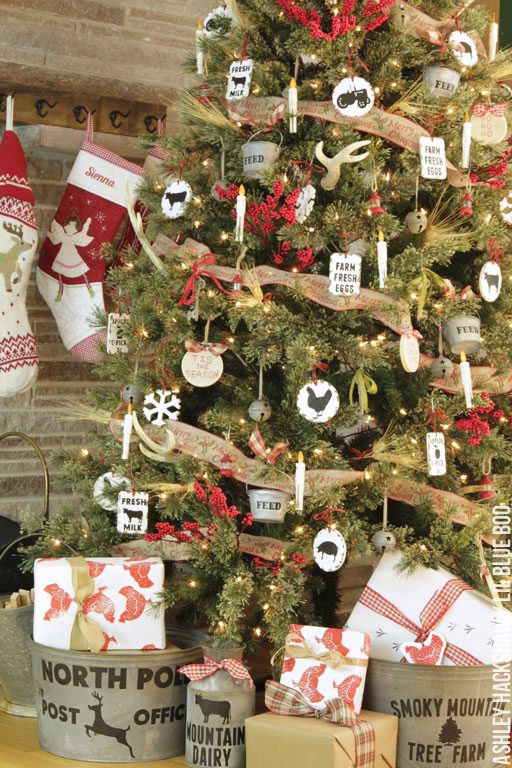 I love the process of making my own ornaments from scratch each year.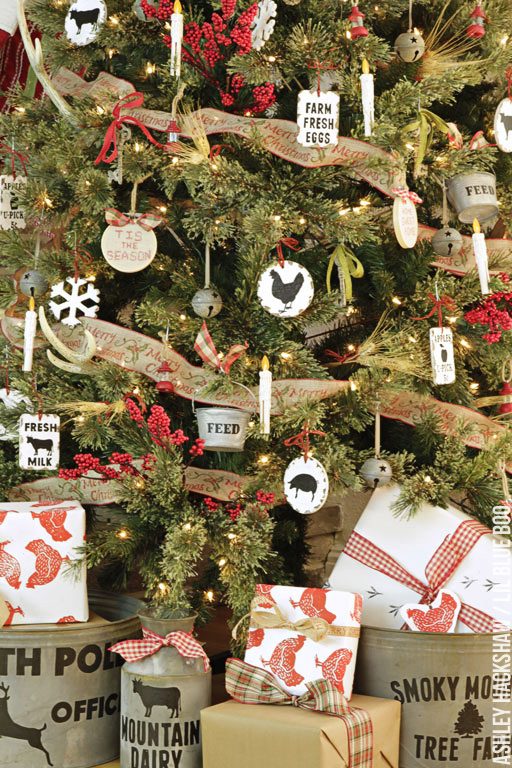 I don't really put much planning in to the process, I just take advantage of the ideas when they come to me. One ornament usually leads to another!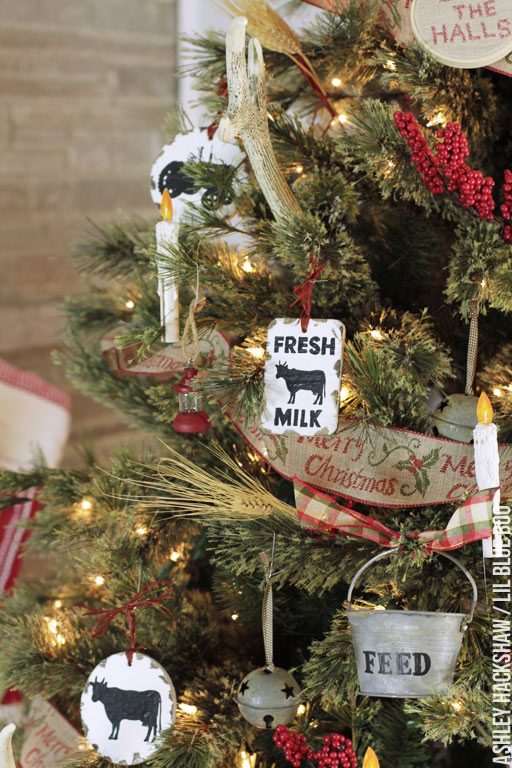 What do you think? Is there anything part of it that is your favorite? I'd love to know!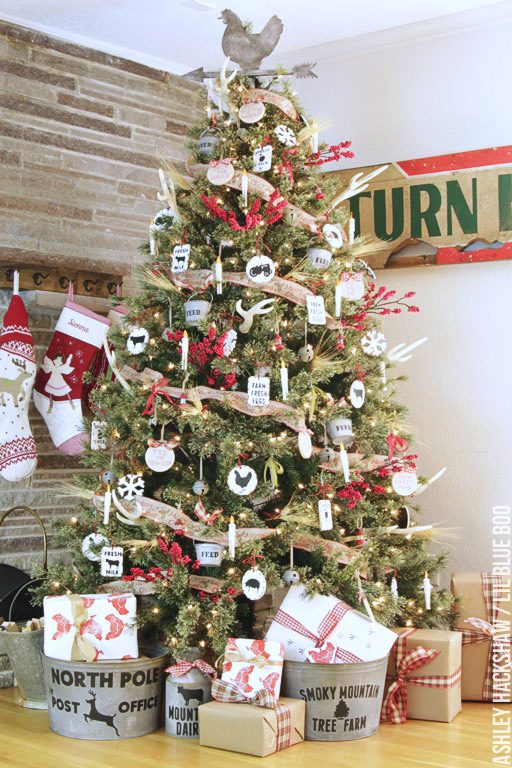 While you are planning your Holiday decor remember that Michaels has their largest tree assortment this year, including colored and flocked trees. Check out all of their trees, ornaments and coordinating holiday décor on Michaels.com.
Inspired to start decorating your own tree? Make sure you visit Michaels' blog, The Glue String, to see the rest of the Michaels Makers' dream holiday trees that were created this year.