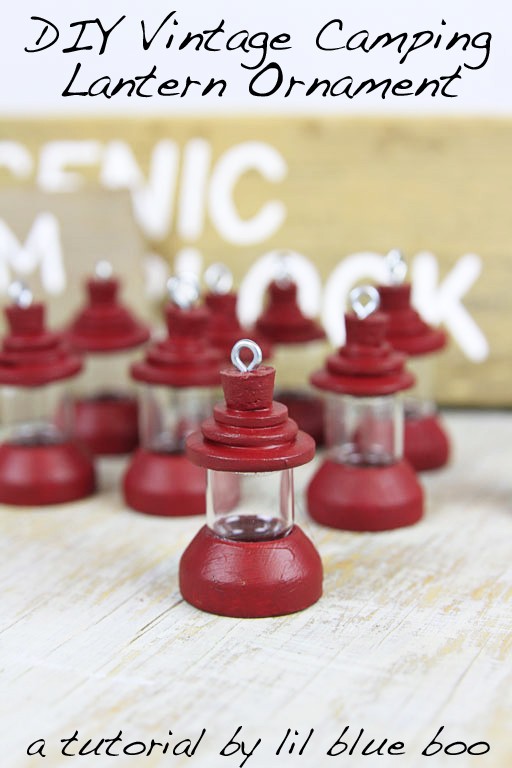 When I was making my vintage camping themed tree this year the first thing I thought I needed was a vintage camping lantern, but I couldn't find one. So I made one: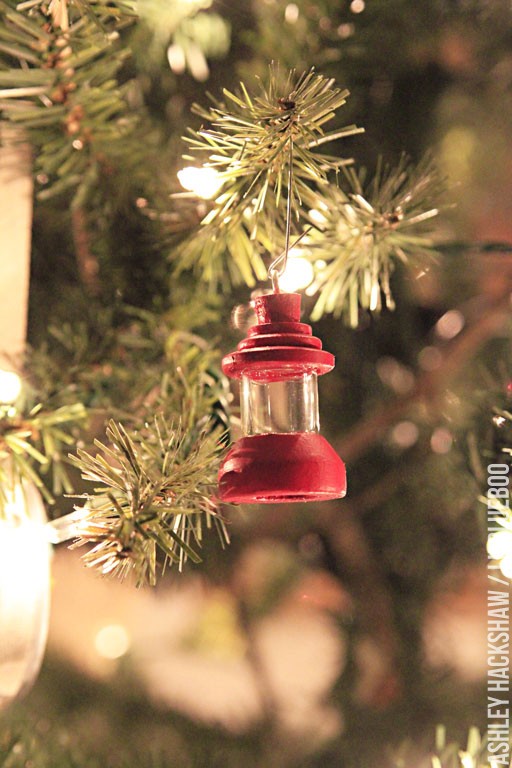 These are the three main ingredients in my little lanterns: little glass jars from Michaels' bead section, wood peg doll holders, and buttons: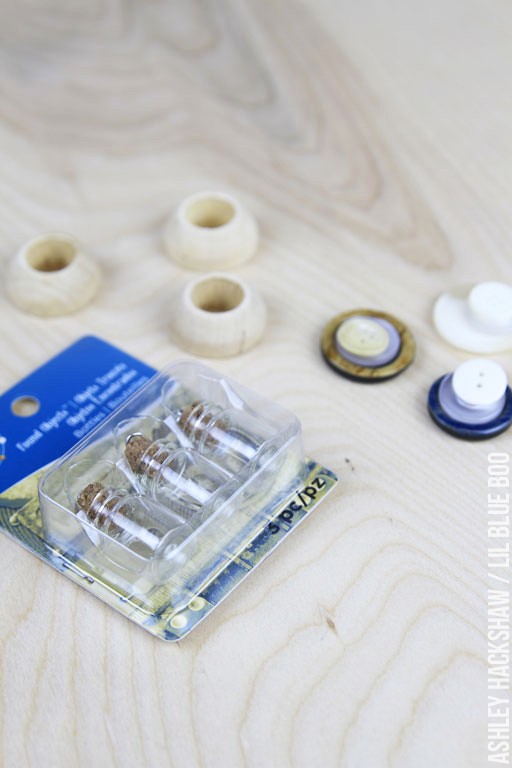 Step 1: The first thing I did was start gluing different sized buttons into a stack formation using E6000 glue:
Step 2: Then I took apart the little glass jars with their cork tops: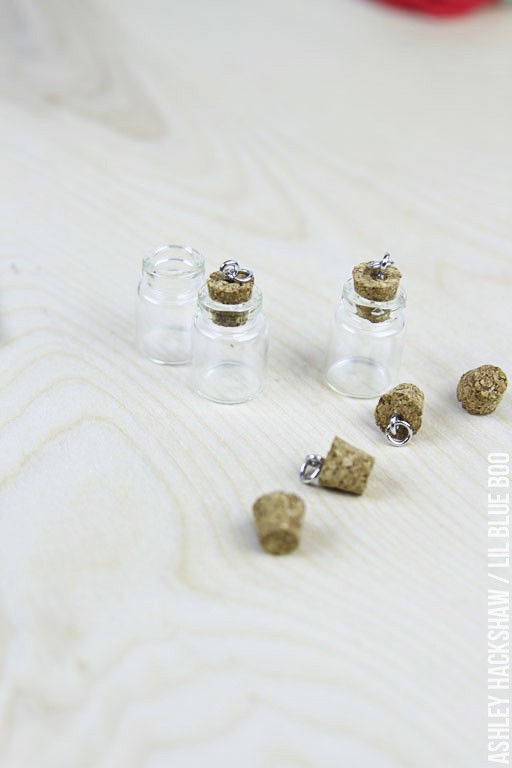 I used a knife to cut the little corks in half to make them shorter, unscrewing the little "eyes" too: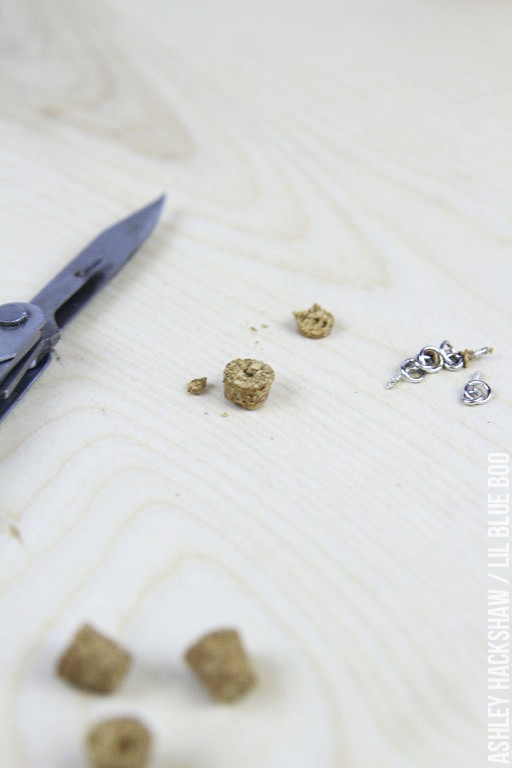 Step 3: I glued the modified corks to the top of the button stack: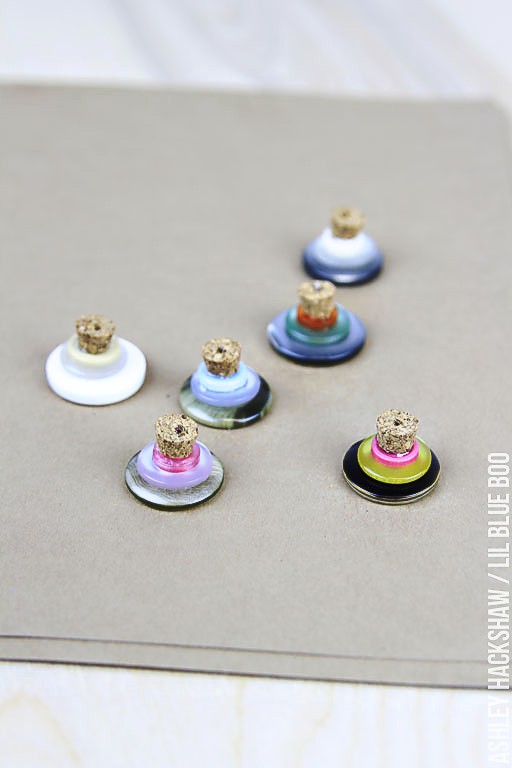 Step 4: When the glue was dry I painted the button stacks and the wood peg doll holders: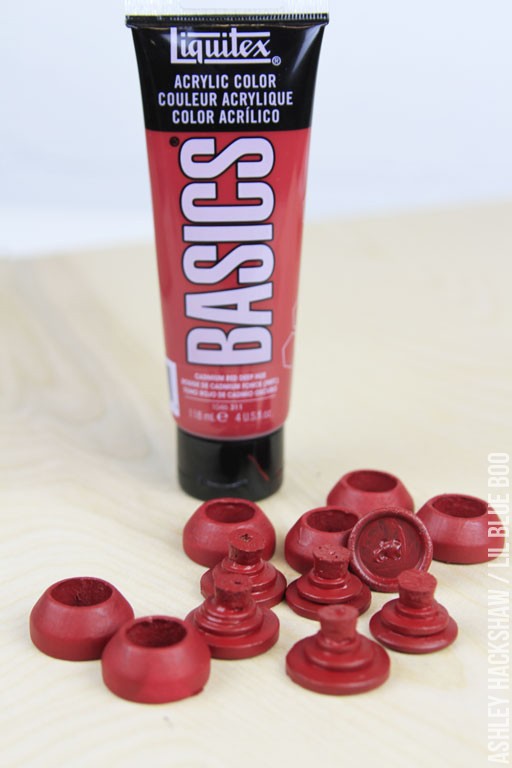 After a few coats they were ready to go: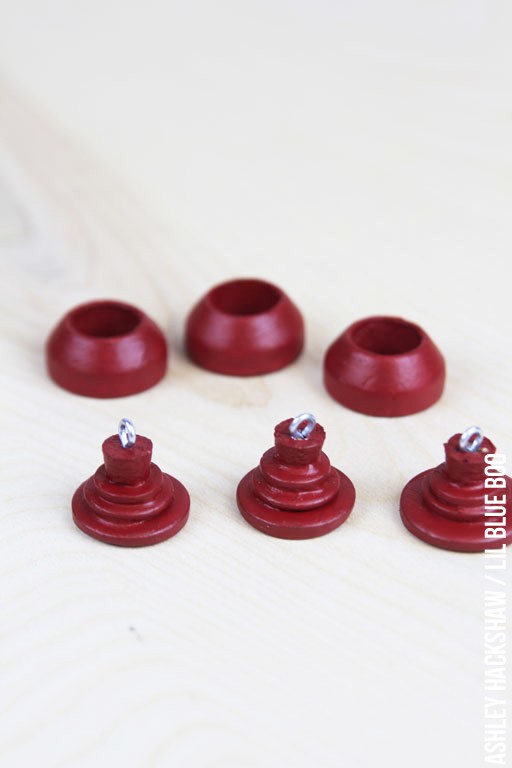 Step 5: These are the three pieces needed for each lantern: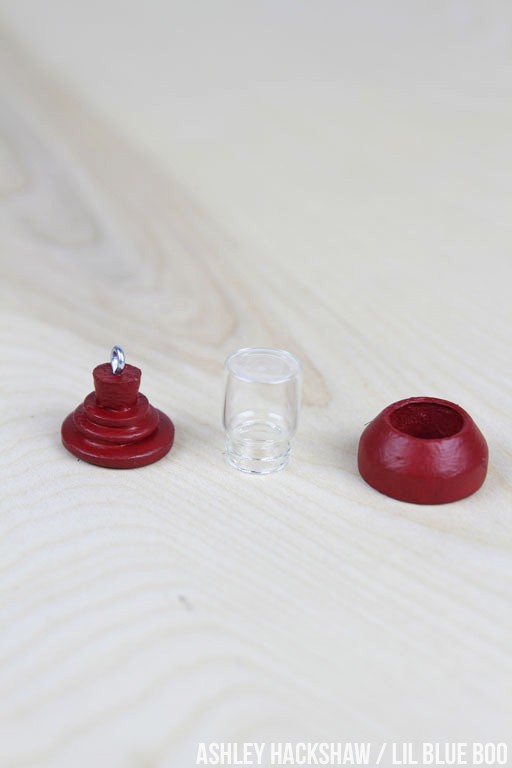 A little glue on each piece and stacking them together is the final step:
I added a small screw eye to the top of each lantern (larger than the one that it came with) and the lanterns were ready for the tree!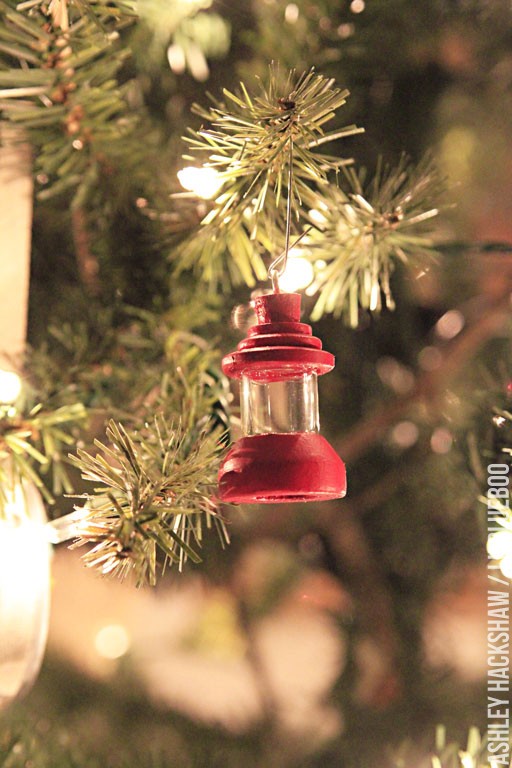 More tutorials to come soon on the rest of the ornaments!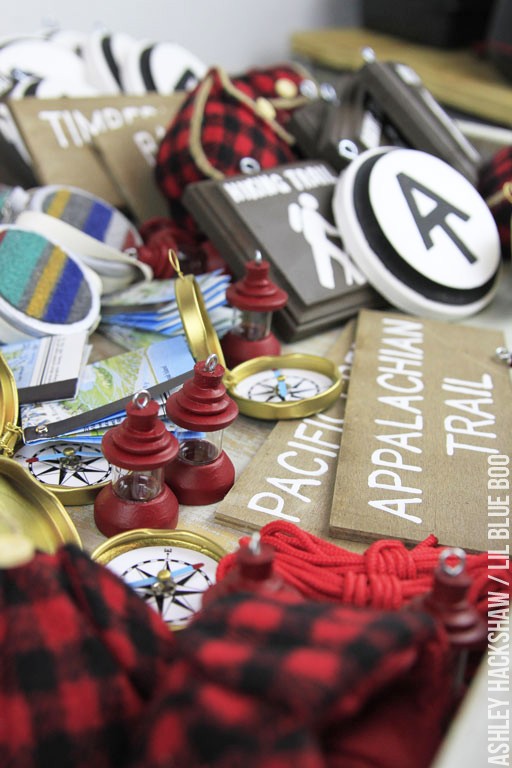 You can view all my Christmas related decor posts here! Thanks for reading!