I love the look of rustic jingle bells! Not rusty, just rustic. The more aged, the more distressed the better.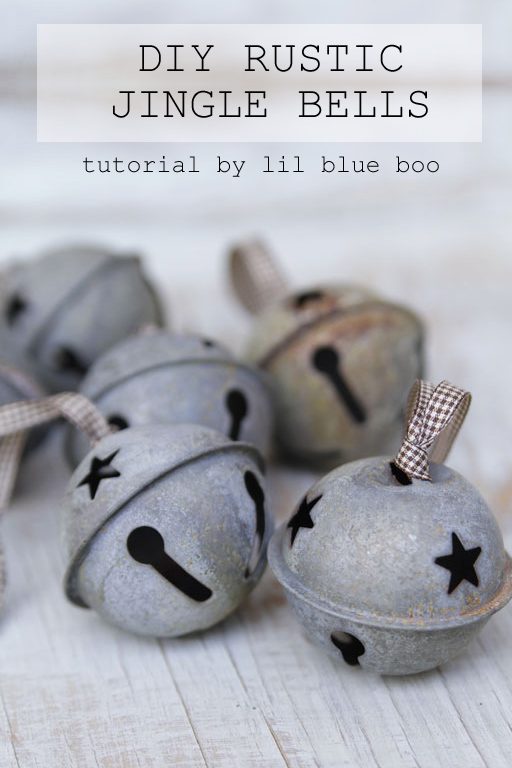 I love the vintage rustic farmhouse look of these: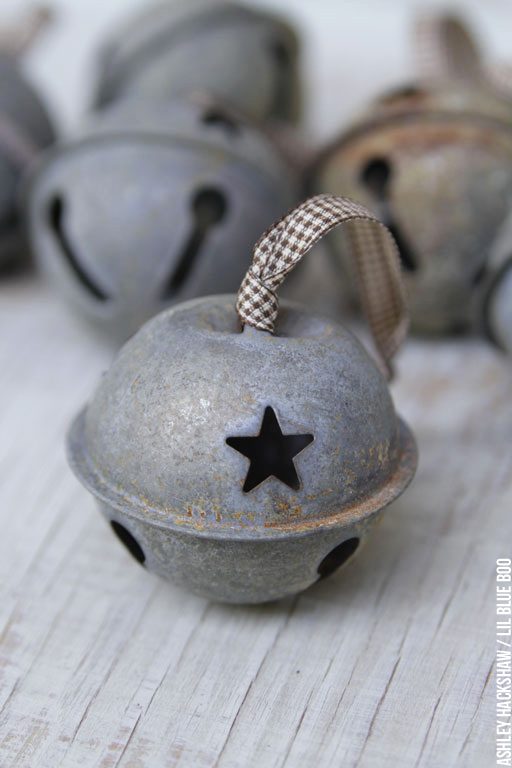 I started with these inexpensive packs of shiny jingle bells from Michaels. The shiny ones are always easy to find and are usually very affordable in bulk!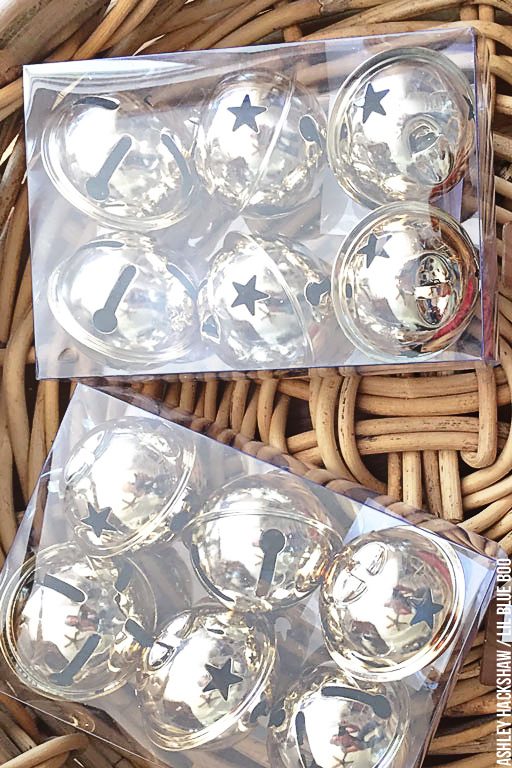 The tutorial for this is very similar to the one I did on aging galvanized bins: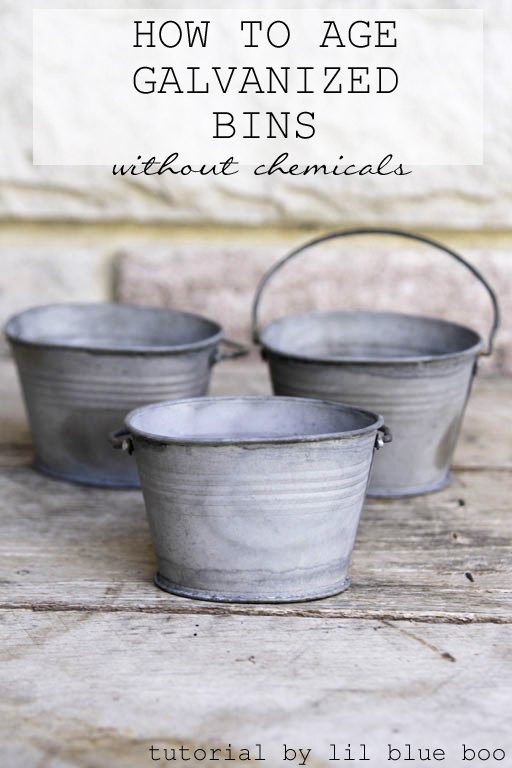 To change the finish of the bells I just had to remove the shiny exterior to bare the metal below. To do this I used my Bernzomatic torch to apply enough heat.
A few crucial SAFETY tips first:

Wear gloves and use rubber gripped pliers to handle the metal.
Wear a mask and do this outside where there is adequate ventilation! You don't want to breathe in any fumes.
Keep a bucket of water or a hose close by to quickly cool the bucket when finished.
A Bernzomatic torch is easy to use. Just click the igniter and it's off and running. I just applied heat around the bell until I could see the finish start to peel off: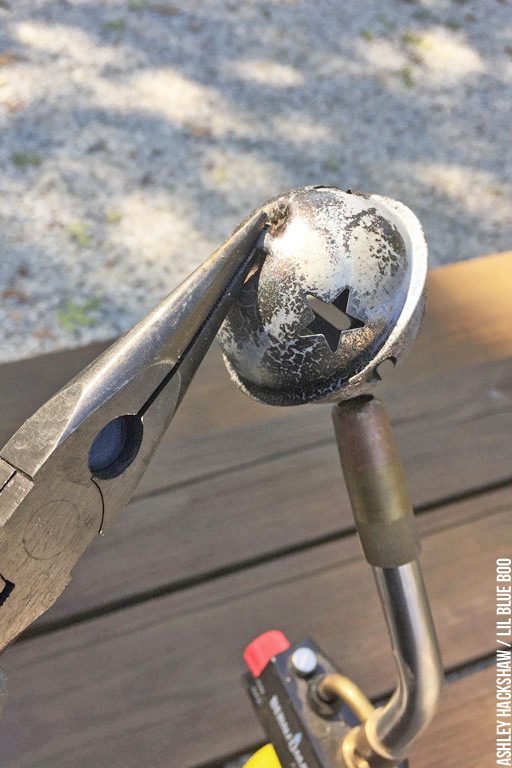 To burn more than one at a time you can use a campfire or bonfire. Don't use a fireplace because it's not really safe to burn anything indoors that might produce fumes. I took apart a hanger to use to hold the bells: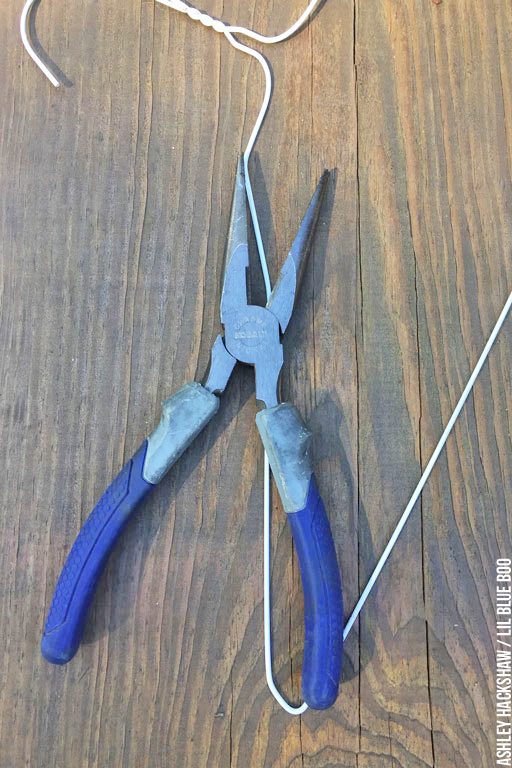 I hung the bell on the hanger and just set it into the fire for a few minutes: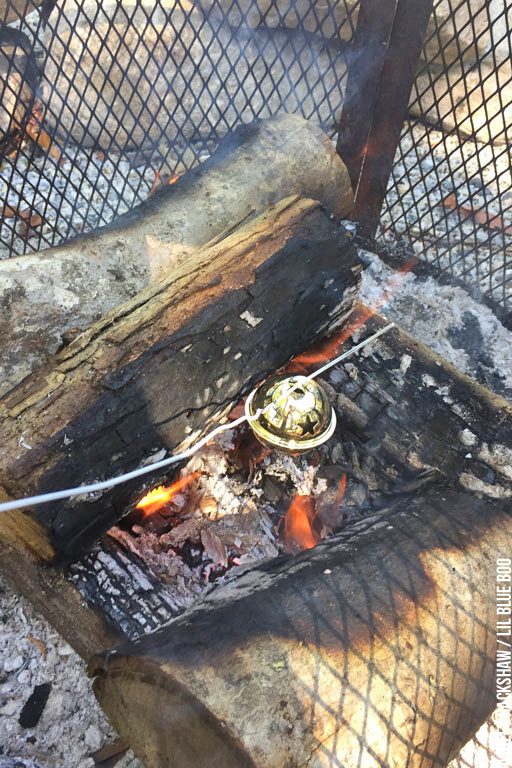 After a few minutes this is what it looked like! Just be careful because it will be VERY hot!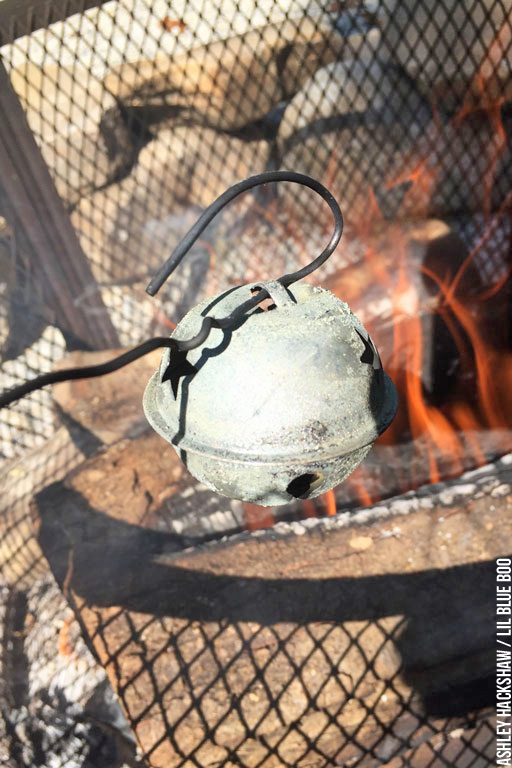 You can do multiple bells at a time but stringing them onto the hanger: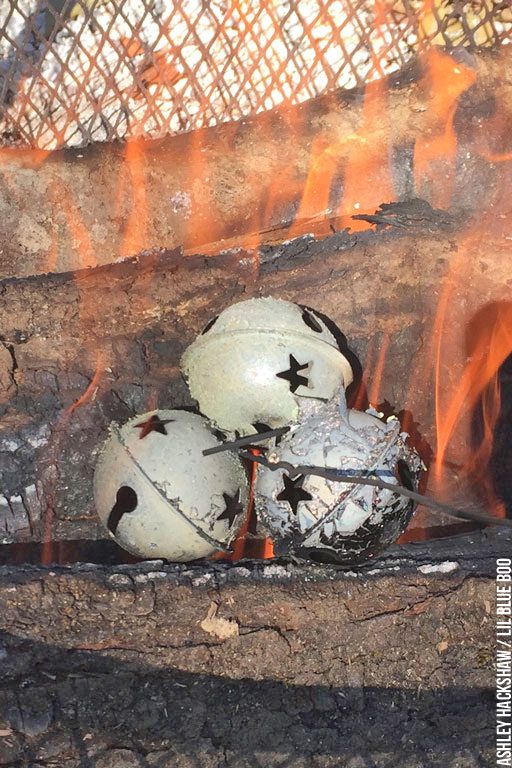 Drop in cool water while still hot and leave it: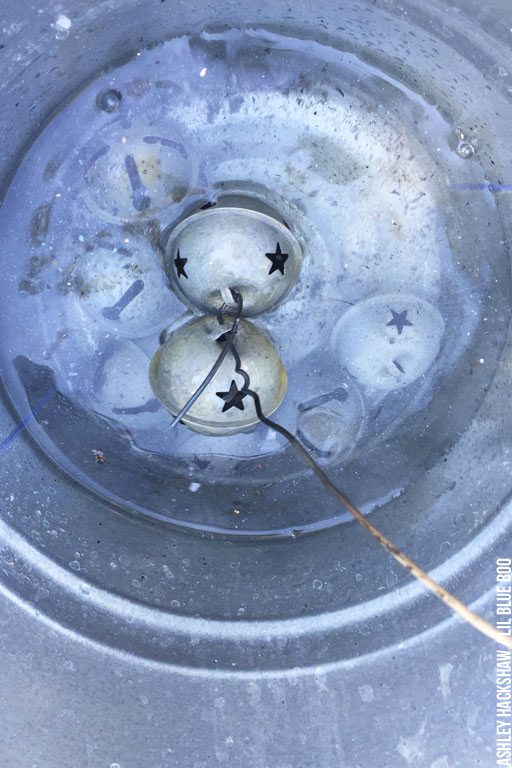 Here's the finish bells!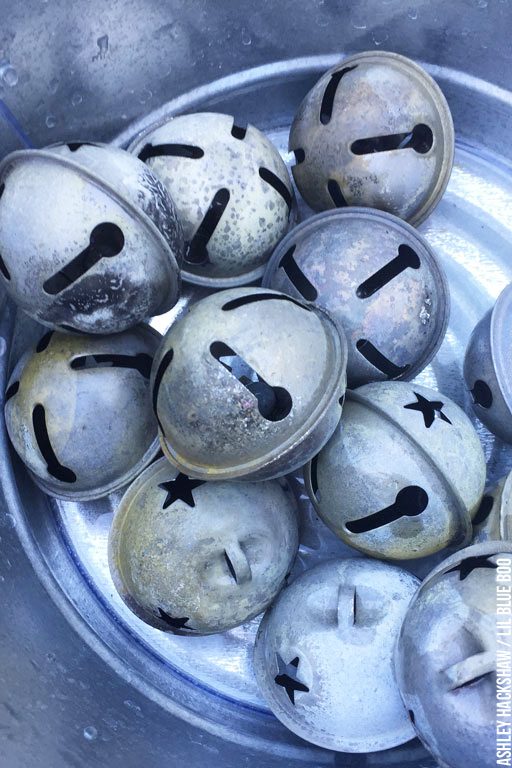 They will begin to rust a little and you can try spraying vinegar or a mist of bleach on them as well for more patina and even more rust. Just remember to rinse them off well. To preserve the finish at any point just spray with a clear matte finish.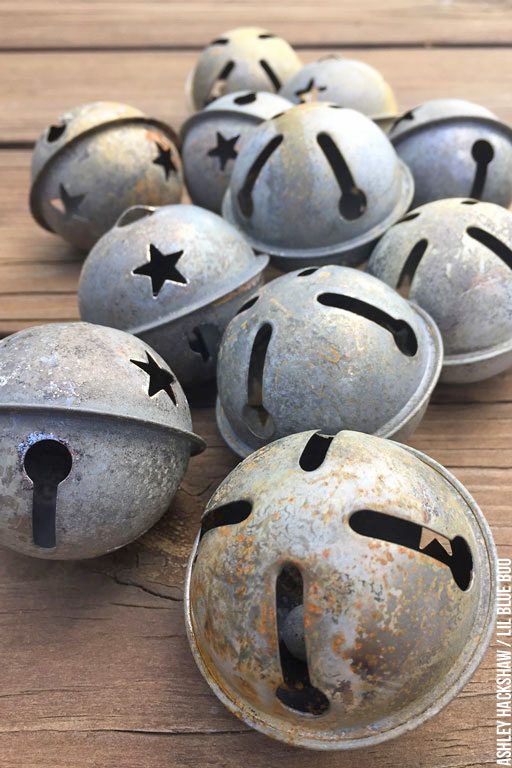 Tie a ribbon or string to each one and they are ready to hang on the tree!
Vintage rustic farmhouse Christmas decor: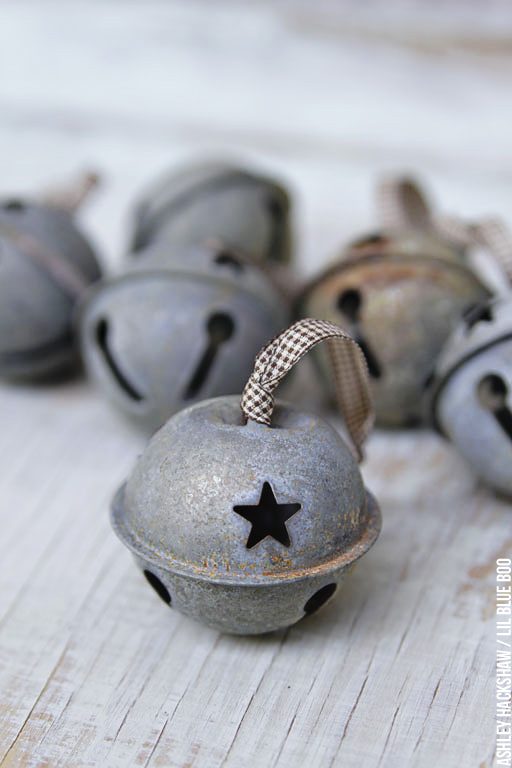 How the bells look on a tree: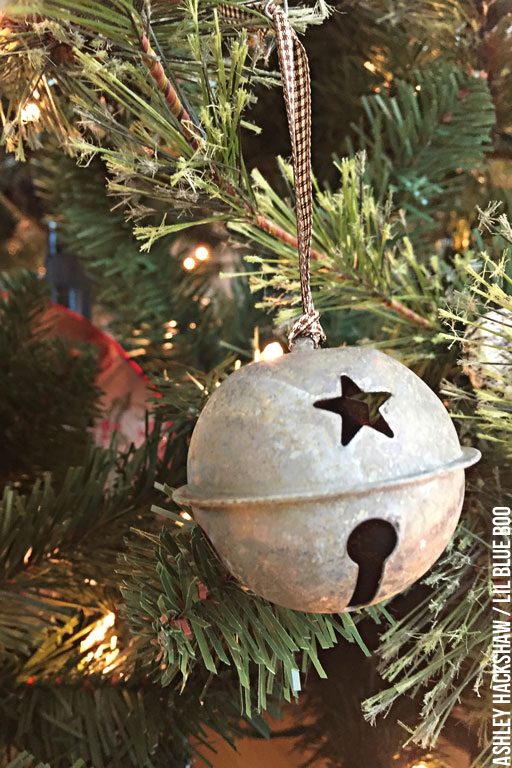 Here's the torch I used with links!

You can find everything I've made so far here at this link and the big reveal will be on the 14th!