Another ornament reveal! I love these vintage inspired farm sign ornaments using Michaels pre-distressed painted wood ornaments: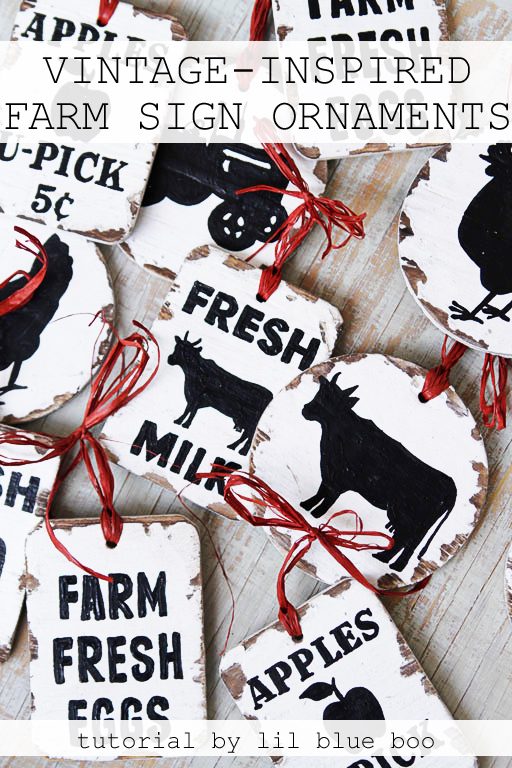 These were so easy to make using a simple template that I've included at the bottom of the post as a free download: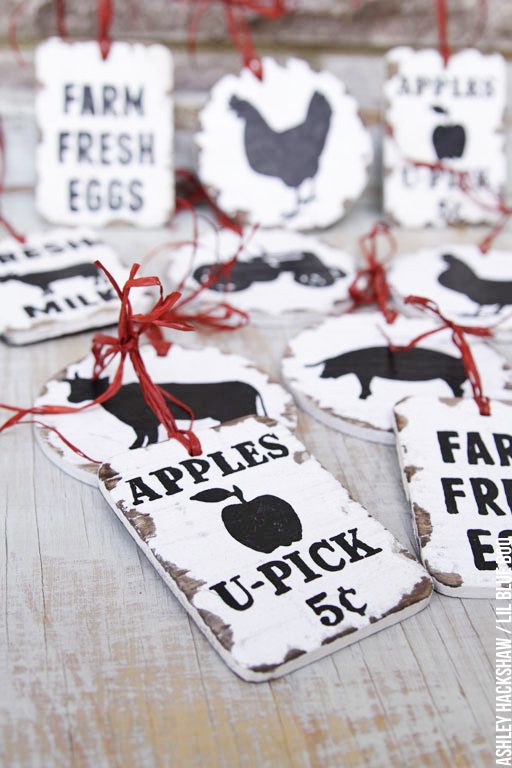 Vintage signs and farm animals. I'm so predictable….you know I included chickens!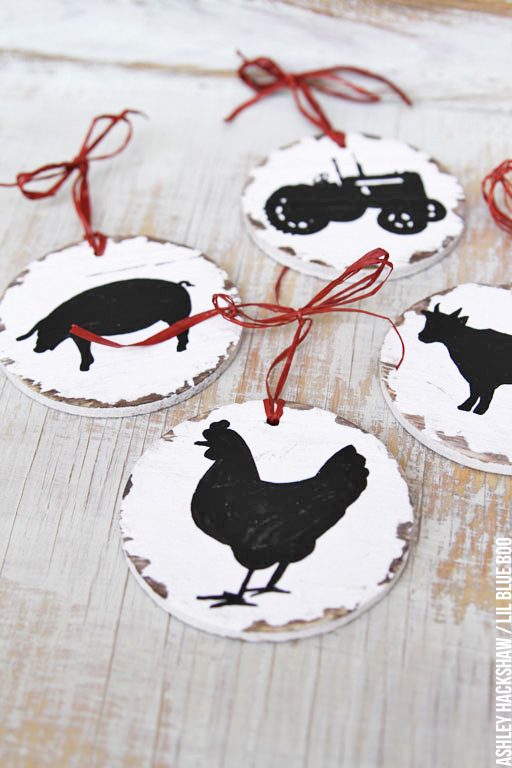 Vintage-inspired farm sign ornaments would make great gifts too: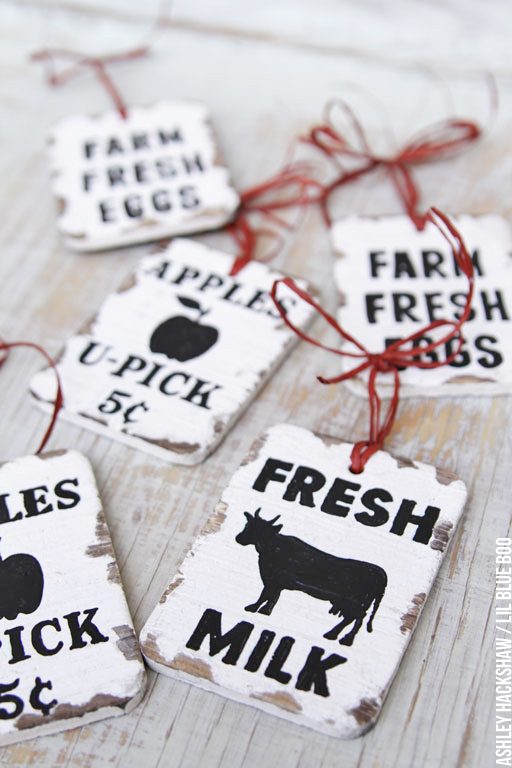 I used these pre-painted distressed wood ornaments from Michaels for my project: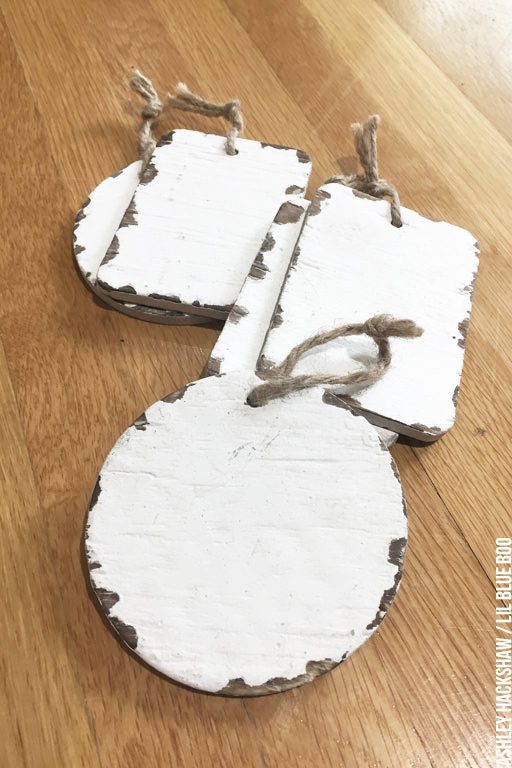 I printed off my template and traced each image onto a wood ornament using transfer paper: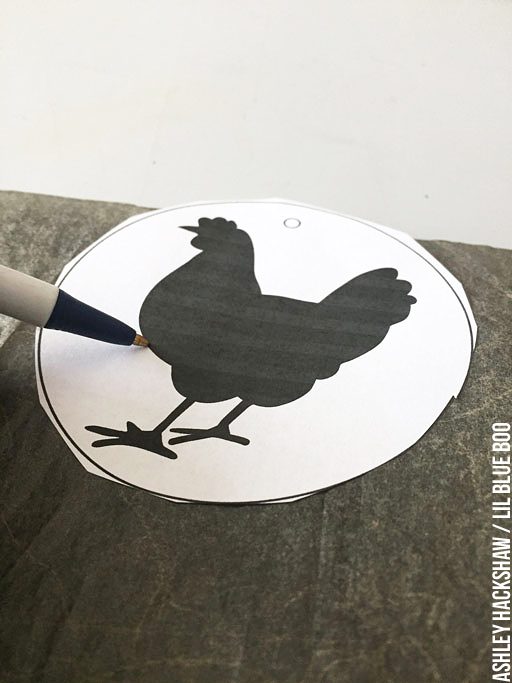 Next I used a small brush to fill in my images: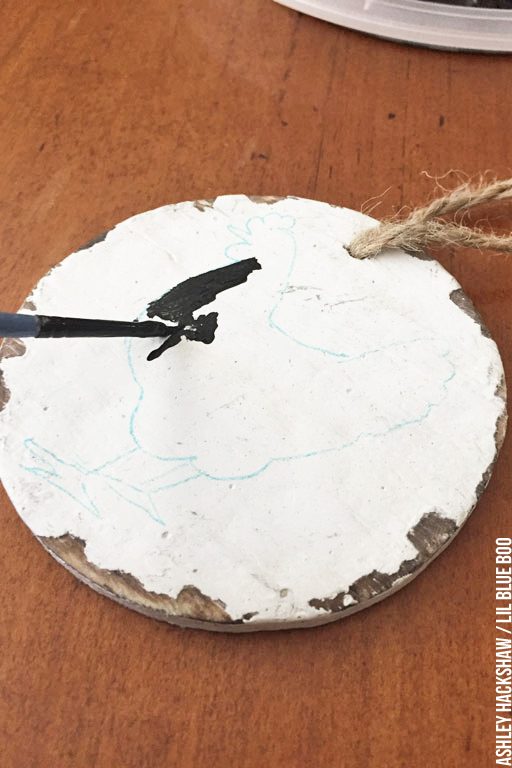 I replaced the brown strain with red raffia for a different look: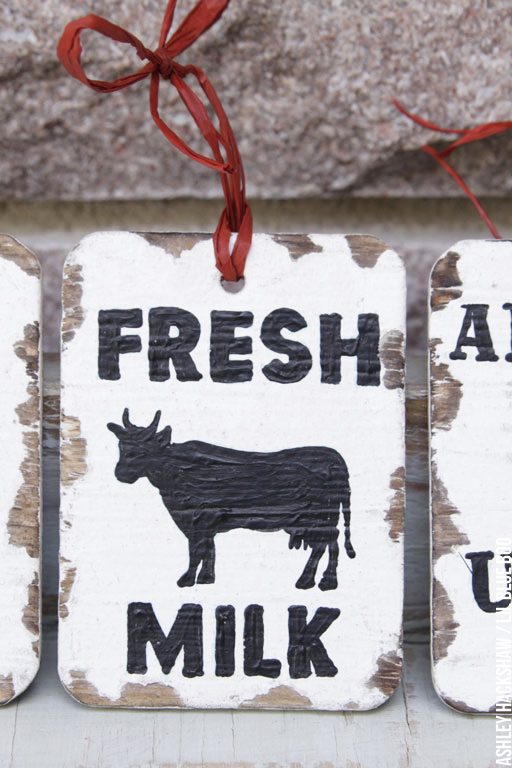 All the finished ornaments ready for hanging on the tree!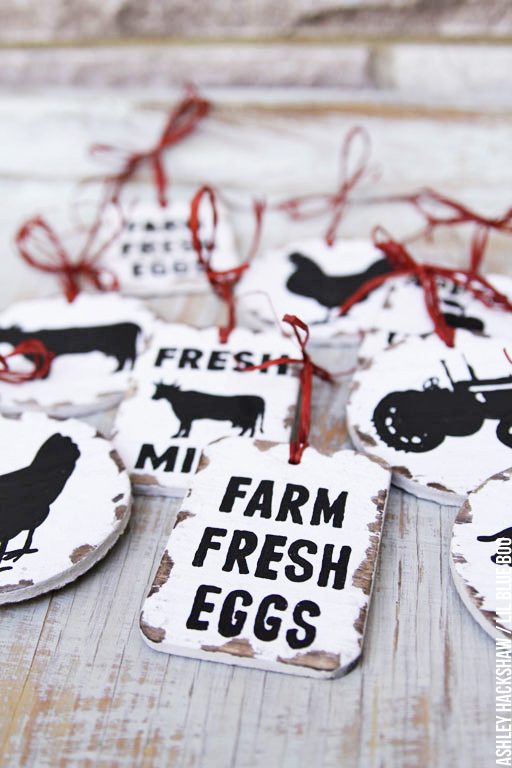 These would make great year-round decor too don't you think?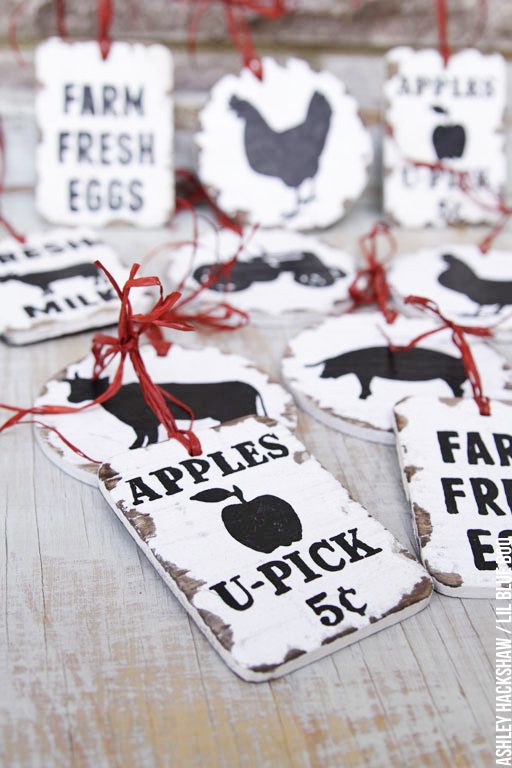 I love all things vintage, especially if they are farm related: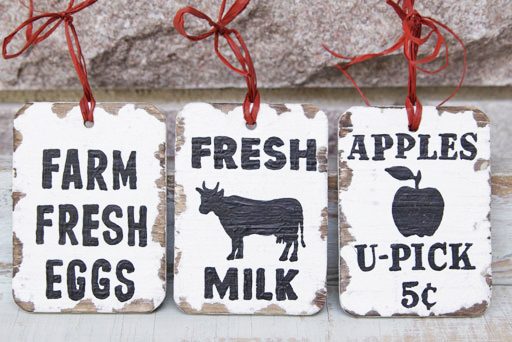 Can't find the same ornaments? Just find anything similar in size!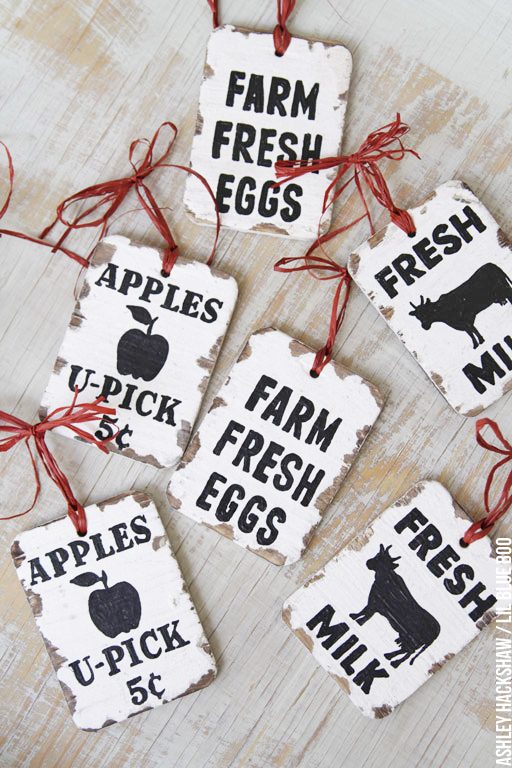 You can download the template I used by clicking right here or clicking the image below! A big thanks to my friend Stephanie Corfee who made these printable! Happy painting!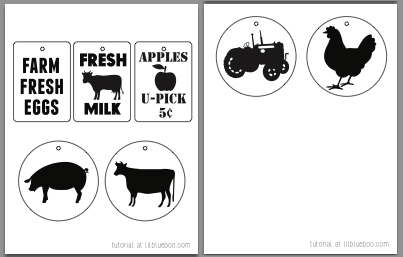 I love to make all my ornaments every year! It's such a fun challenge to start from scratch, it's my favorite part of the creative process. You can find everything I've made so far here at this link and the big reveal will be on the 14th!