This year's tree theme this year for Michaels is a vintage art supply tree! Last year's theme was rustic farmhouse and it's one of my favorite trees so I wasn't sure what I was going to do this year. Since I've been doing so much painting I decided to go with an art tree but to combine it with my love of all things vintage.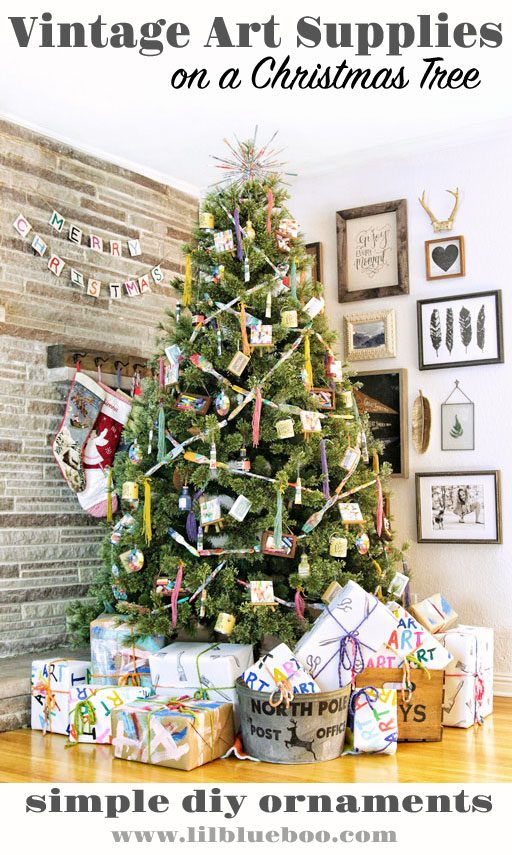 I always like to make all my own ornaments and this year was no exception.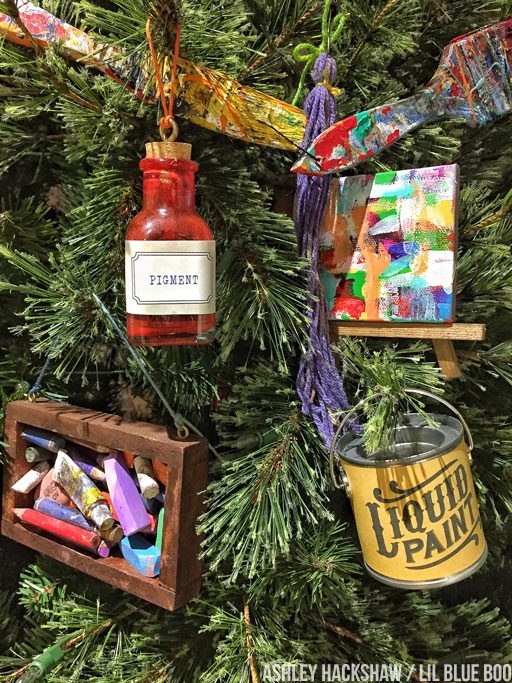 I started out with a garland made out of paintbrushes: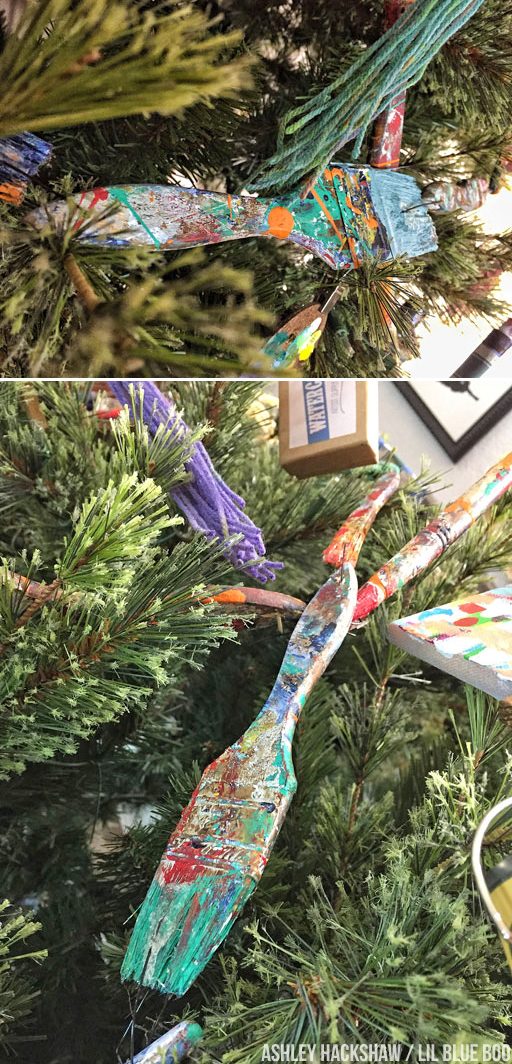 Michaels sells tiny little paint cans in its gift wrapping section and I asked my friend, artist Stephanie Corfee, if she could help me with some vintage label inspiration. I love how these turned out and next week I'll have the free printables up for you to make your own: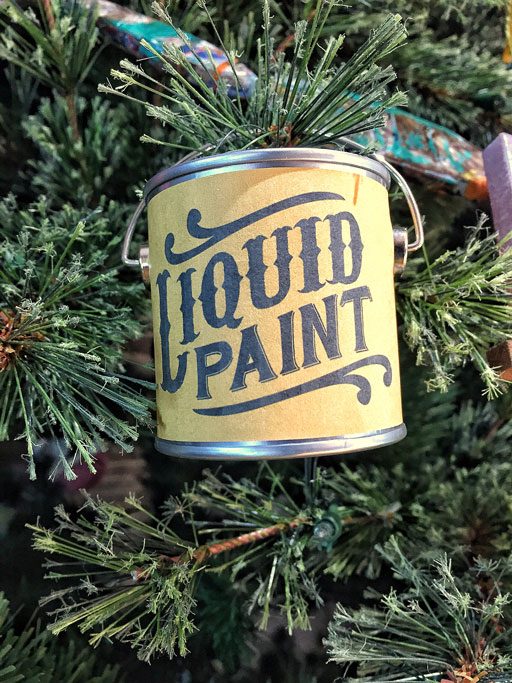 Vintage-inspired oil paint ornaments: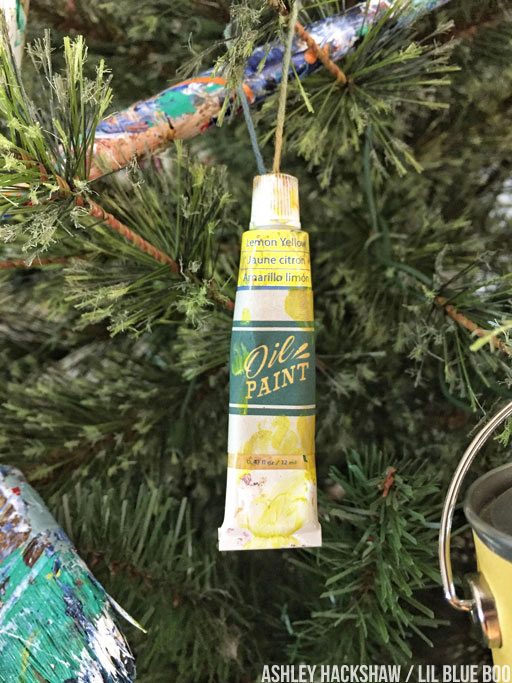 Vintage-inspired fountain ink: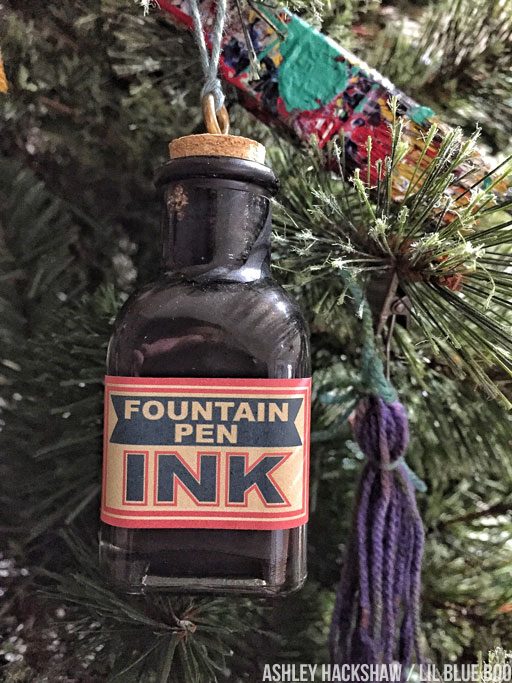 And turpentine: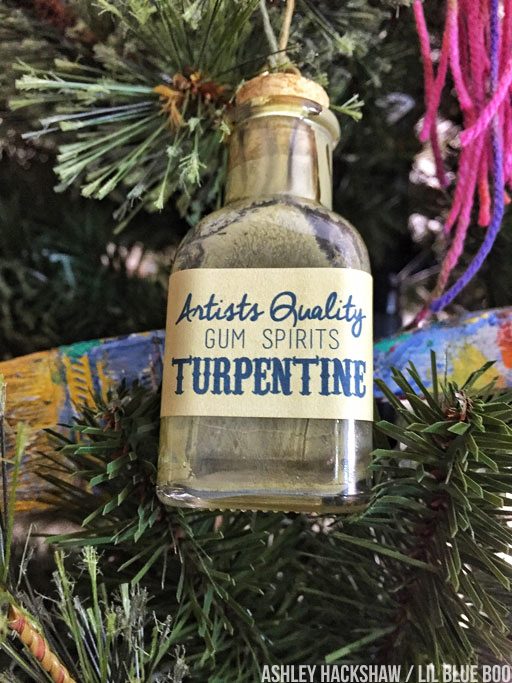 Simple vintage-inspired labels on a box: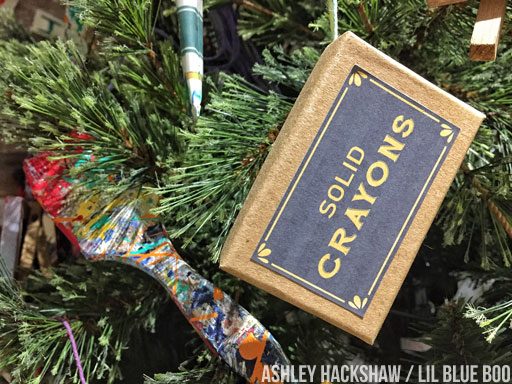 These tiny little Bob Ross-inspired paint palettes were so fun to make: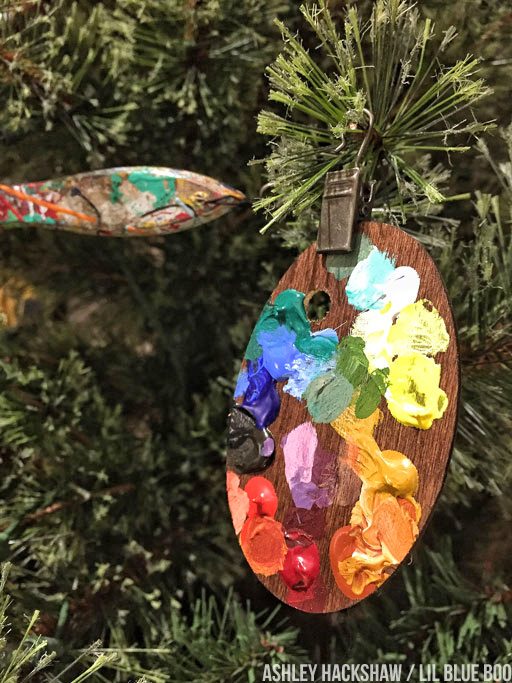 Tiny paintings on easels: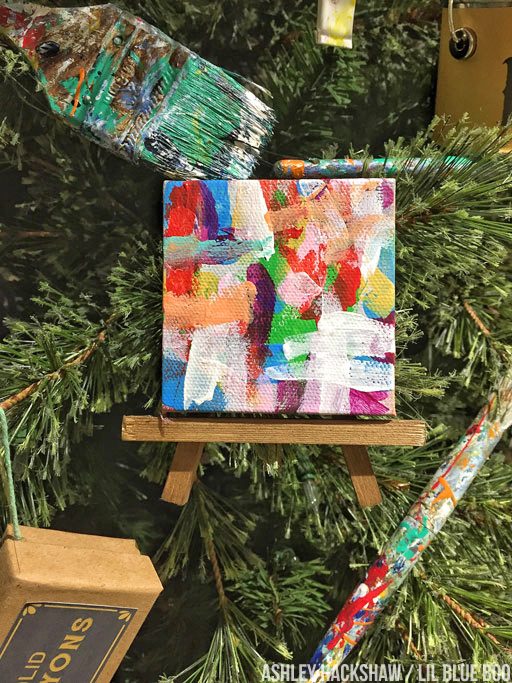 I made a bunch of little art supply vignettes: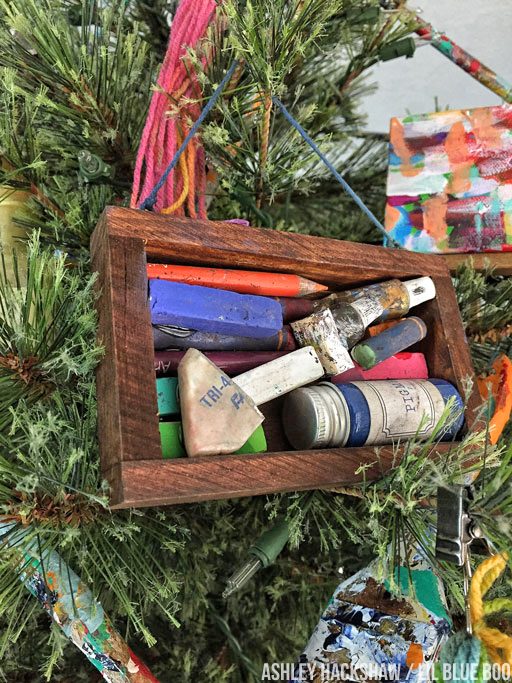 I made my own wrapping paper to decorate under the tree: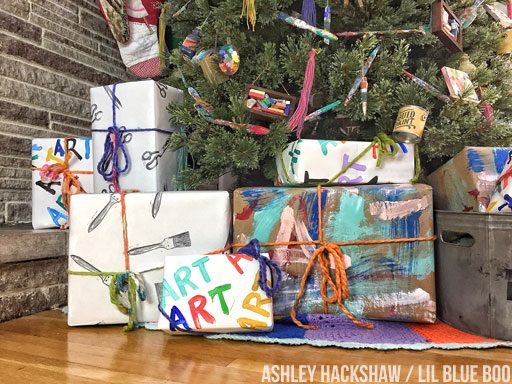 Hand-carved stamps of scissors and paint brushes made the black and white paper. I hand painted the other papers: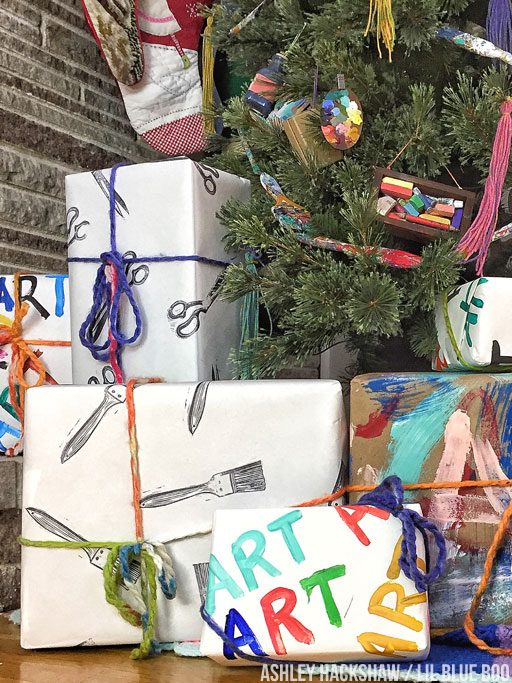 Hand stamped crayon paper: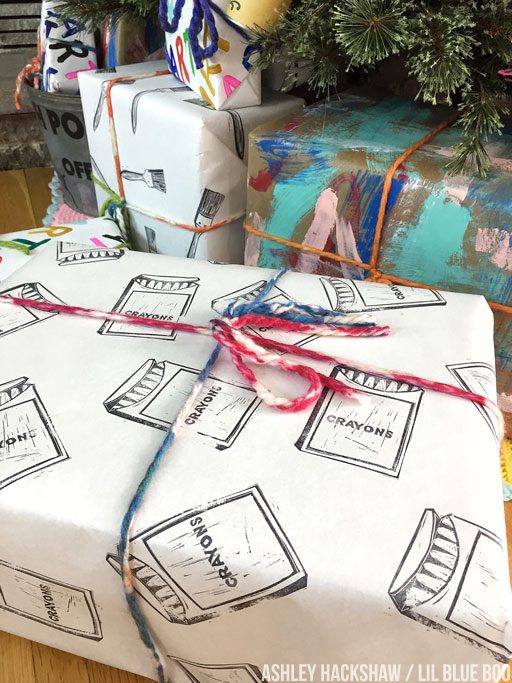 The tree topper kept with the theme and was made from paint brushes:
Old book pages and paint were used for the little banner in the background: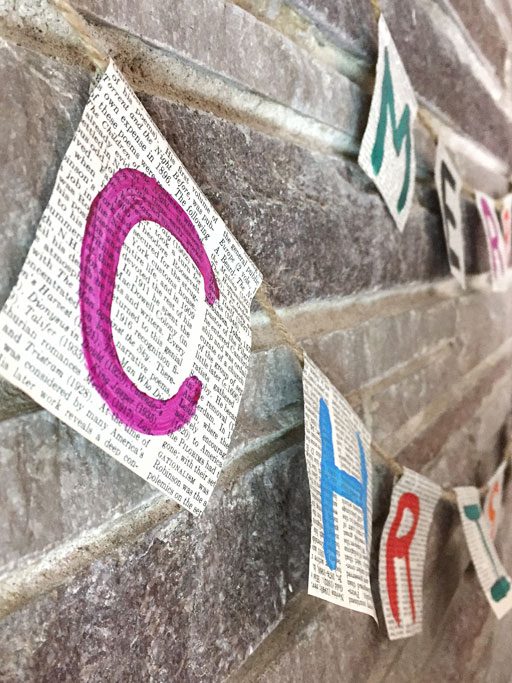 I love how everything turned out. I'll probably use all the little pieces to decorate my art studio during the year.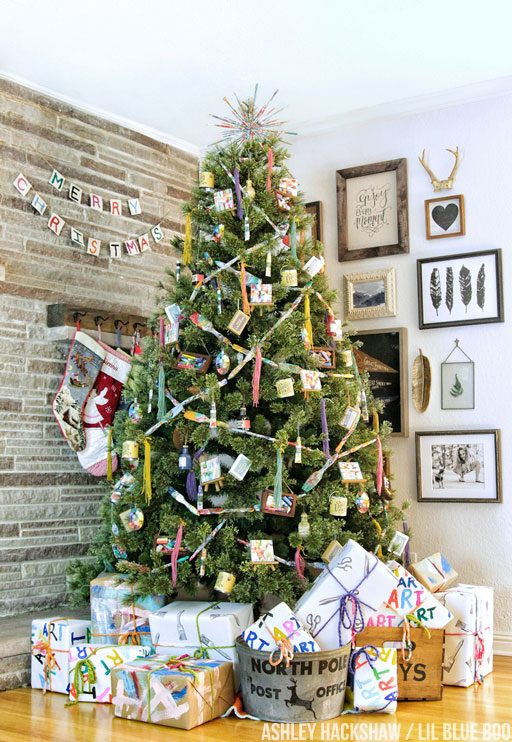 Stay tuned for tutorials and more details of all the ornaments coming next week!
A big thanks to Michaels for the challenge! This is my sixth year running in the Michaels Dream Tree Challenge. Click here to see all the past trees. I think I have a few more themes up my sleeve and each year becomes my new favorite. From trees to ornaments and holiday décor, Michaels has everything you need to MAKE this holiday your own! You can even shop over 100 Christmas Trees at Michaels.com.
Also, if you get a chance check out this winter's issue of American Farmhouse Style…my rustic farmhouse tree from last year is featured. So exciting!