I'm always thinking about ideas for DIY Rustic Christmas ornaments and one of the ideas I had for this year's tree was to make tiny feed bucket ornaments: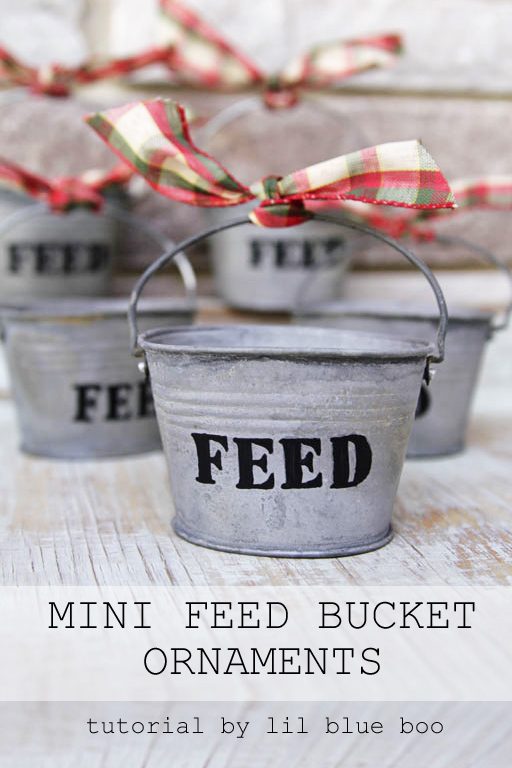 I started out with these little buckets from Michaels. They are so cute and tiny I couldn't resist adding them into my theme. I first found them when I was working eco-friendly decor for an open house coop party. They were great for little party favors and place settings: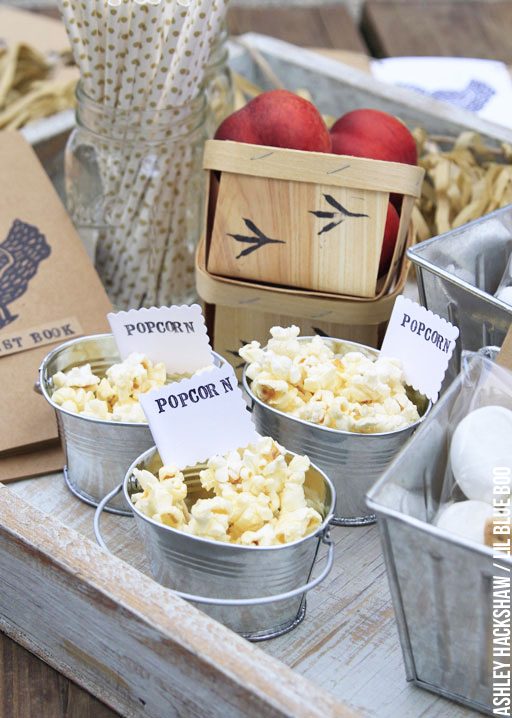 But they come so shiny and I wanted a more rustic look for my tree this year: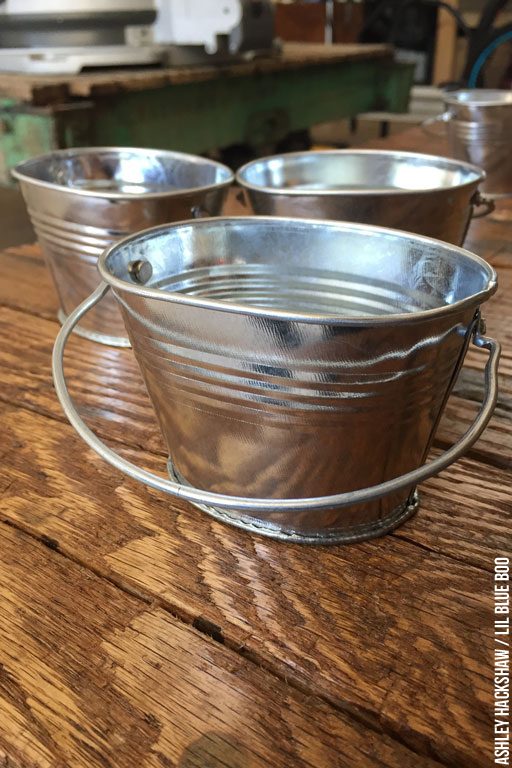 So the first thing I did was to change the finish of them using a technique in a previous post (click here to see the tutorial on how to age galvanized metal bins).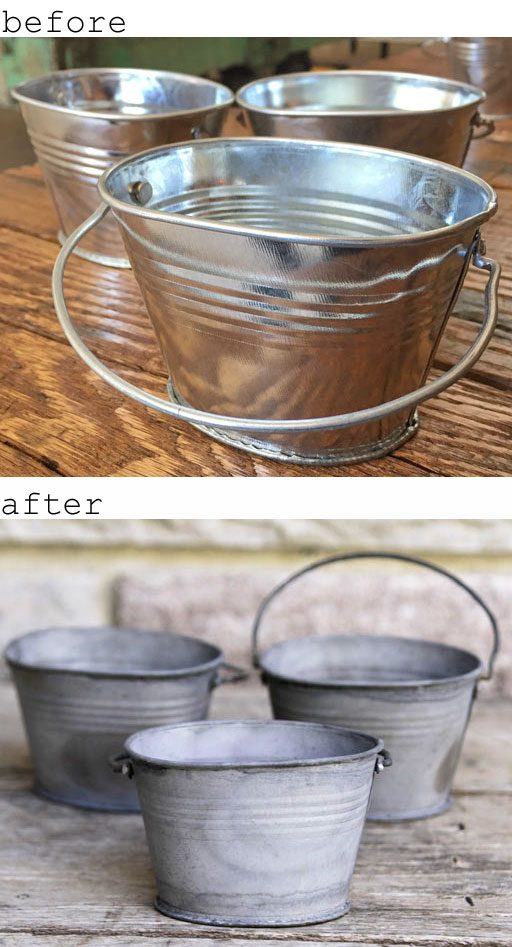 Once I'd aged my little bins I used a template to trace the letters "FEED" onto my bucket using transfer paper. You can download the template in my previous tutorial (the "FEED" graphic is on the second page of the printable download).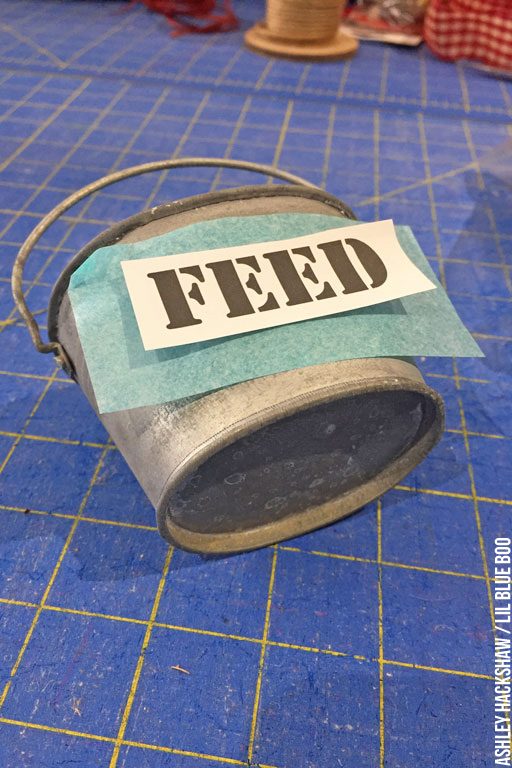 Transfer paper has a chalky coating on one side and if you retrace an image over top of it you'll have the exact image left on to the surface below it: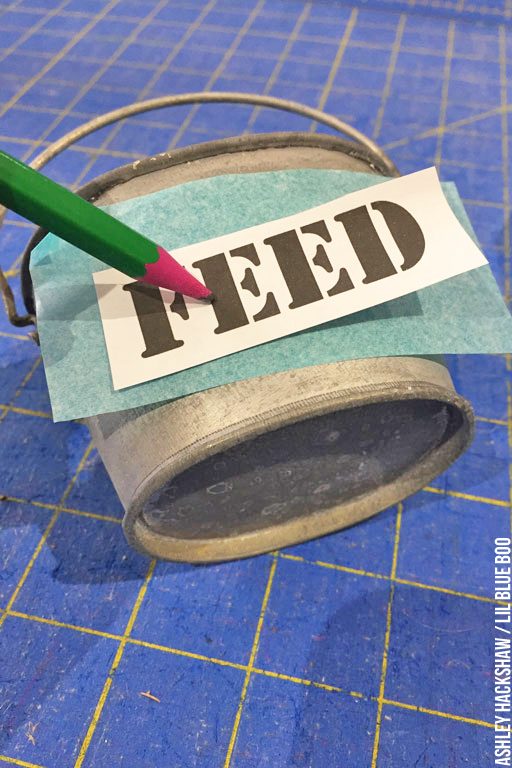 Once the FEED letters were traced onto the bucket I used a small brush and black acrylic paint to fill in the letters: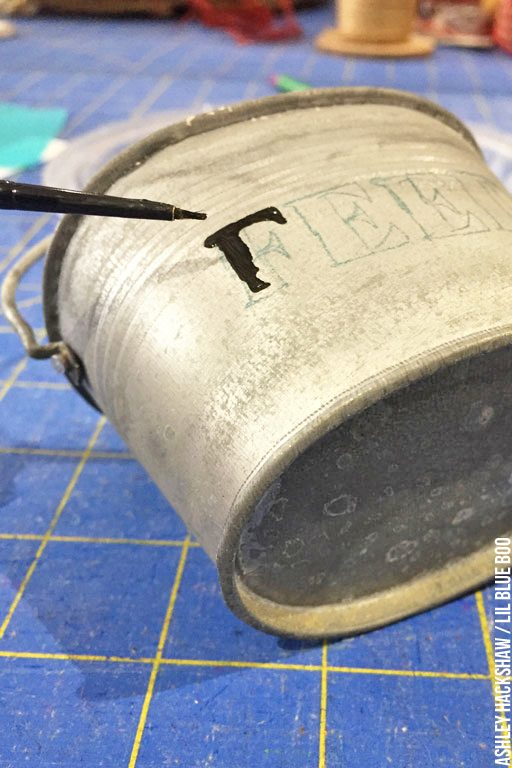 I added a festive Christmas bow to the top of each ornament and hung them on the tree! These would also be so cute for a farmhouse style wedding or farm themed party favors. I could think of a million things to do with them. They could even be used for American Girl dolls and their animals.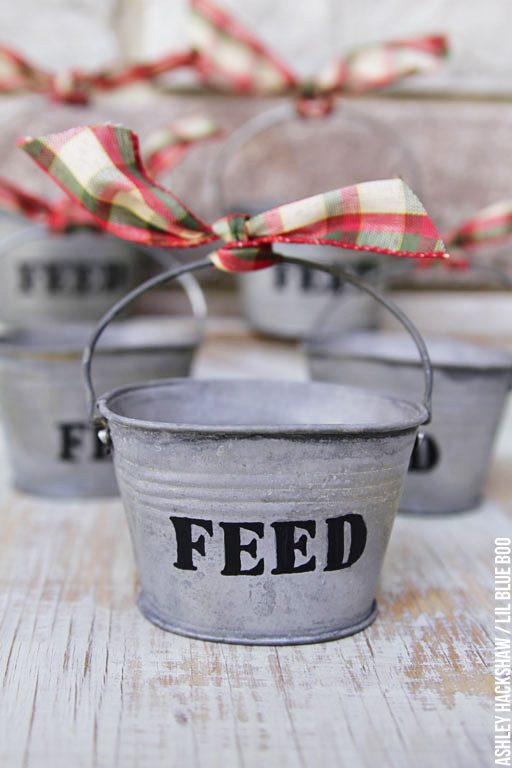 I'll be revealing the tree and all the finished ornaments in just a few days.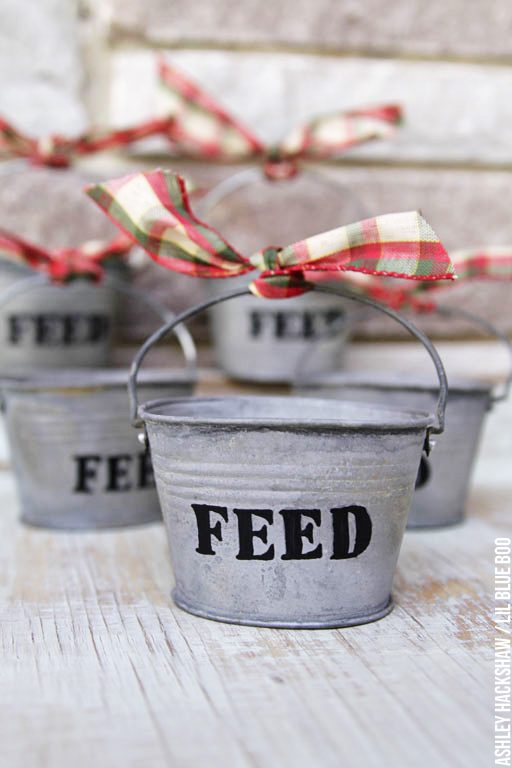 You can find everything I've made so far here at this link and the big reveal will be on the 14th!