Here's another reveal of one of the ornaments I made for this year's dream tree: Faux Cross Stitch Hoop Ornaments!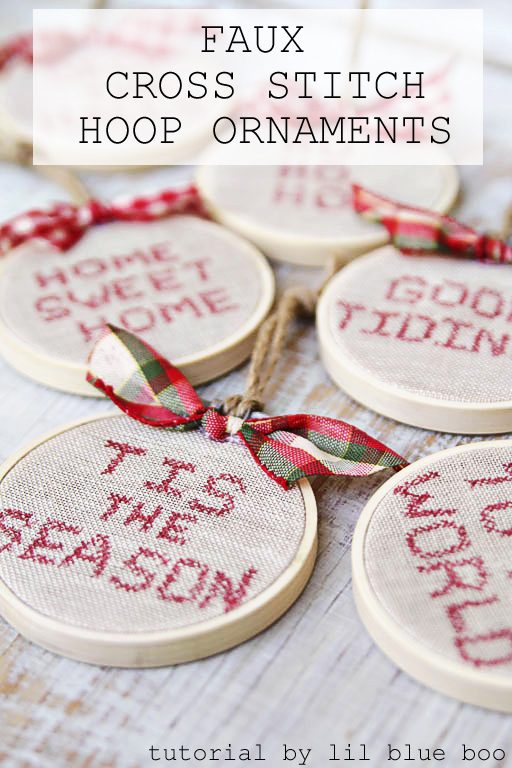 I do love to embroider but it would have taken ten times as long to make these ornaments if I'd actually cross stitched them! Don't these look embroidered?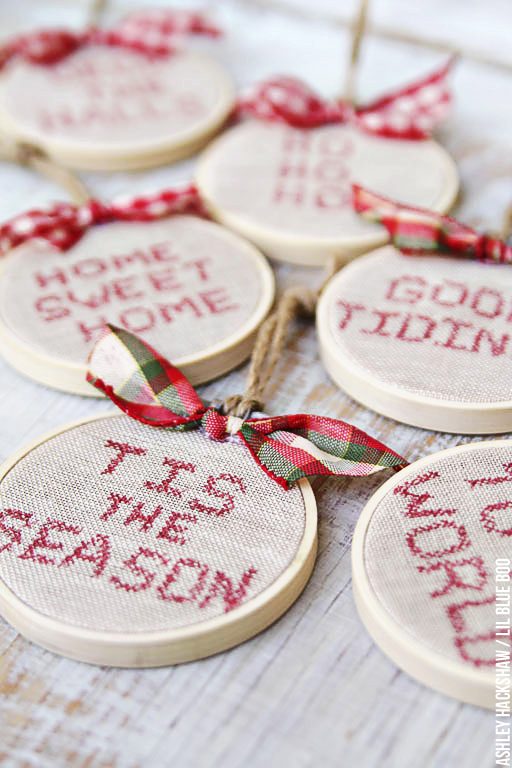 They are so easy and can be made by any age: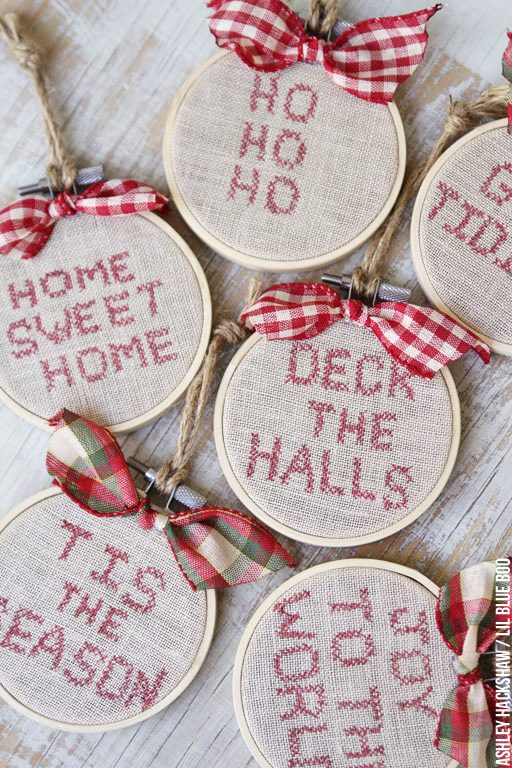 Here are the supplies you'll need to make your own:
Irish Linen. You can find it in the embroidery section at Michaels and it has an instant vintage feel.
Red Ultra Fine Point Sharpie Marker.
The first step is to stretch the linen onto the embroidery hoop. I didn't get a photo of that but it's so easy! You just lay the fabric on the bottom hoop and then slip the top hoop into place. Tug at the sides of the fabric until it's nice and tight.
The next step is to start "stitching" away! I just did these designs freehand so they would look a little more primitive but basically you just draw a little "X" for each stitch. You can look up cross stitch designs to get some ideas but you can also just go for it:
Note: There's a cross stitch font called Home Sweet Home that you can download and use as a guide if you need some "x" help!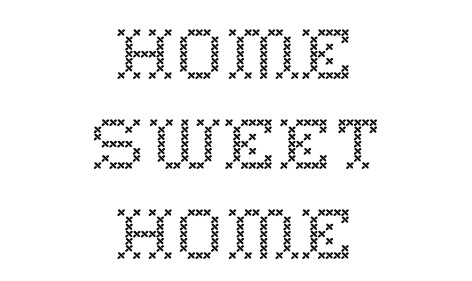 Here's I've written the word "HOME" using little x's and it looks just like cross stitch: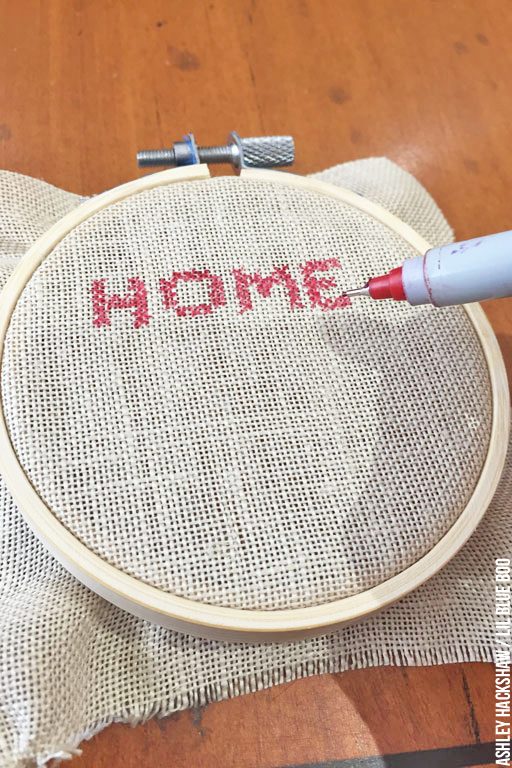 My letters aren't even straight and it still looks lovely! It looks like it was hand sewn because of the imperfections: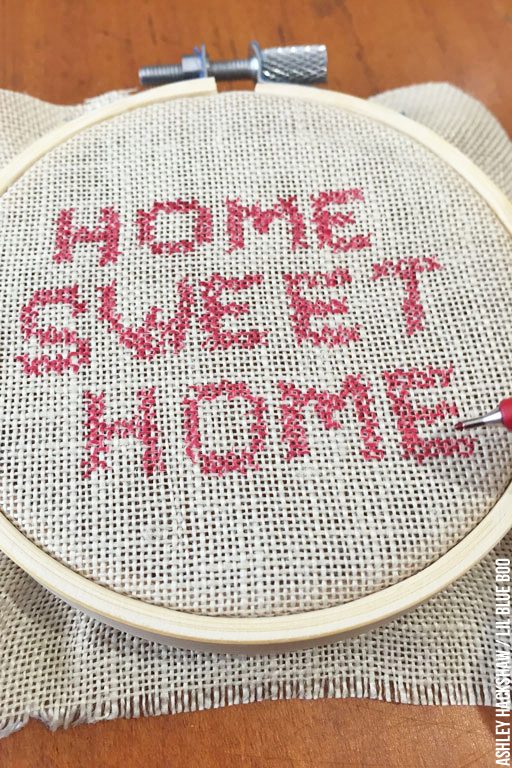 When you are done with your design make sure your hoop is tight so the fabric won't slip off when the back is trimmed. I usually add a little bit of craft glue around the back edges of the hoop and let it dry before cutting off the excess fabric: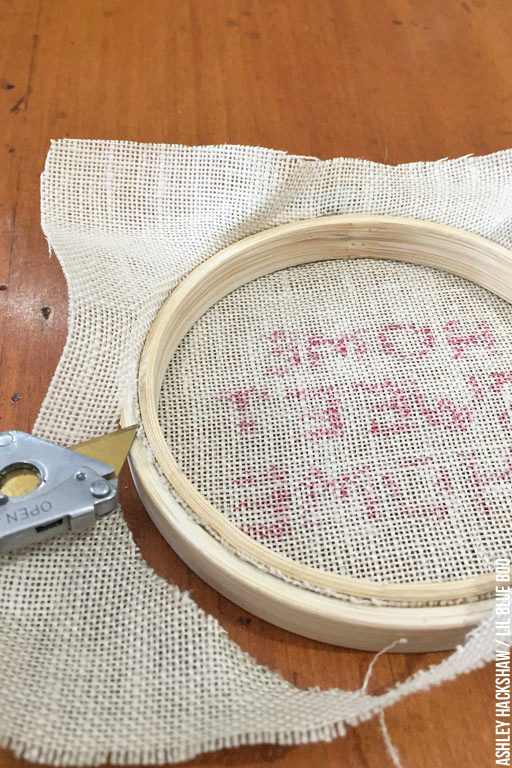 I used a hot glue gun to attach a small bow to the front and just hung the ornament by a string to the tree: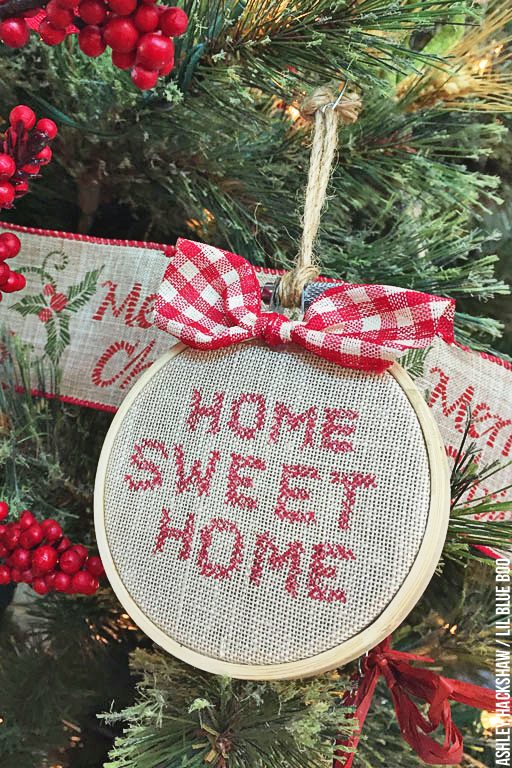 I love how they all turned out: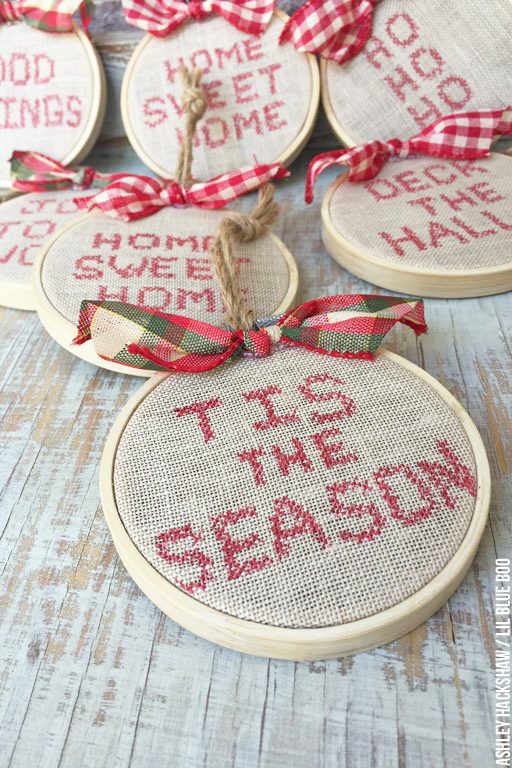 I can't wait for you to see them all on the finished tree!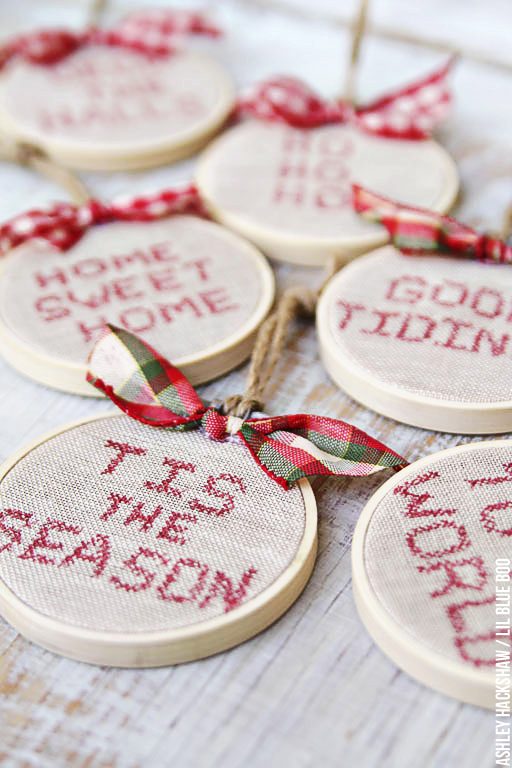 These would be great for gift tags too: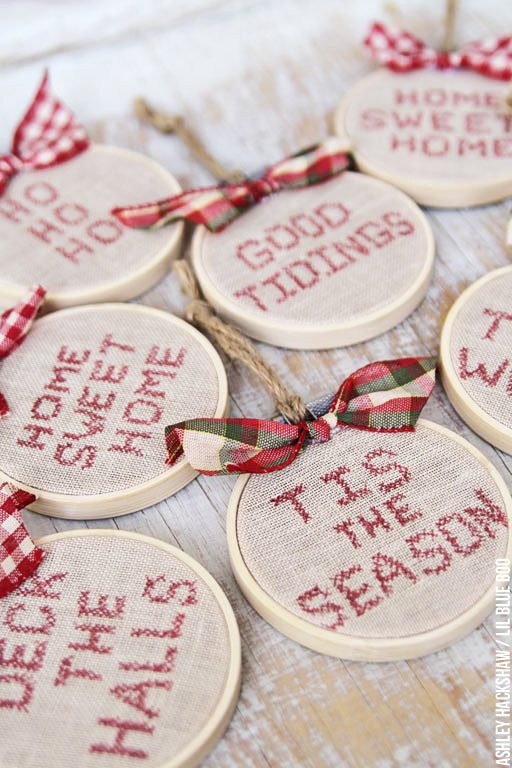 I love to make all my ornaments every year! It's such a fun challenge to start from scratch, it's my favorite part of the creative process. You can find everything I've made so far here at this link and the big reveal will be on the 14th!