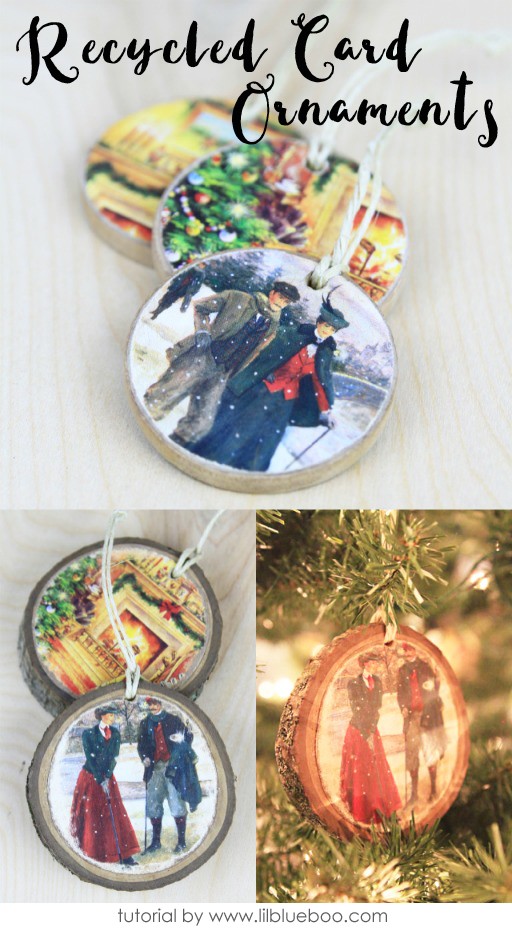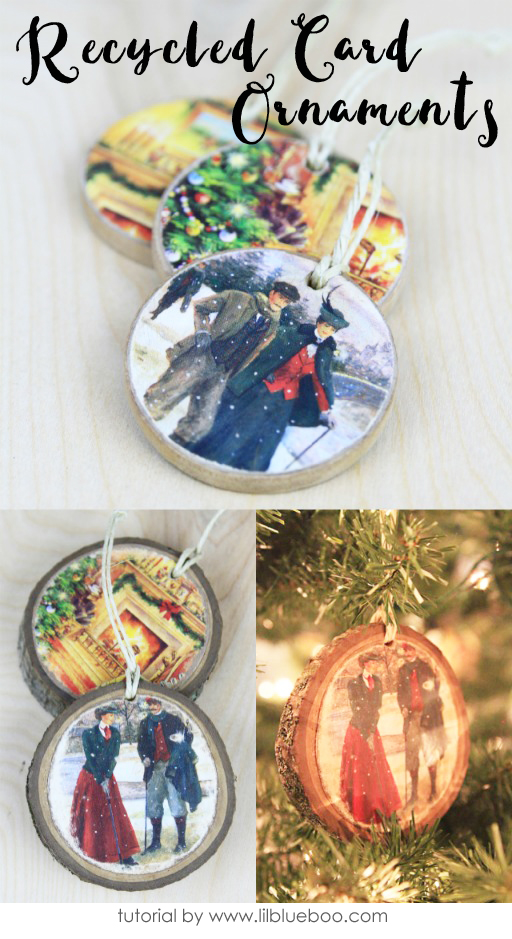 I've had boxes of these old Christmas cards for a while now. They were my parents from years ago and I saved them to make things with: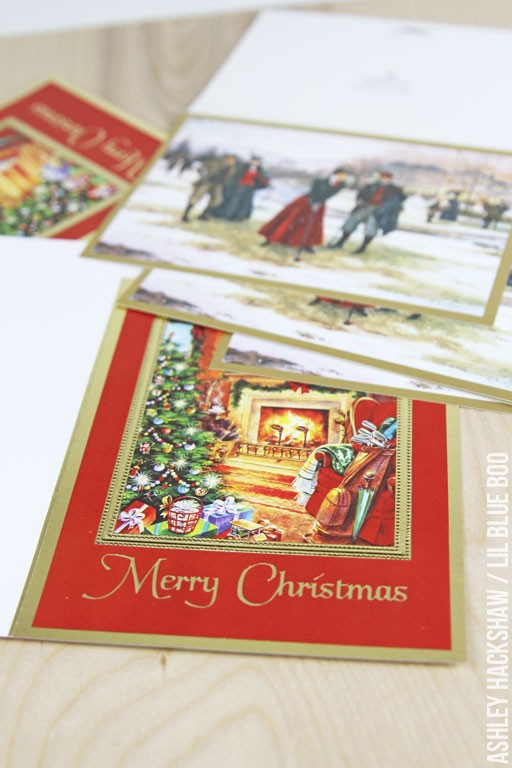 You can use old cards and yearly Christmas card to make these wood-based ornaments or use them as gift tags: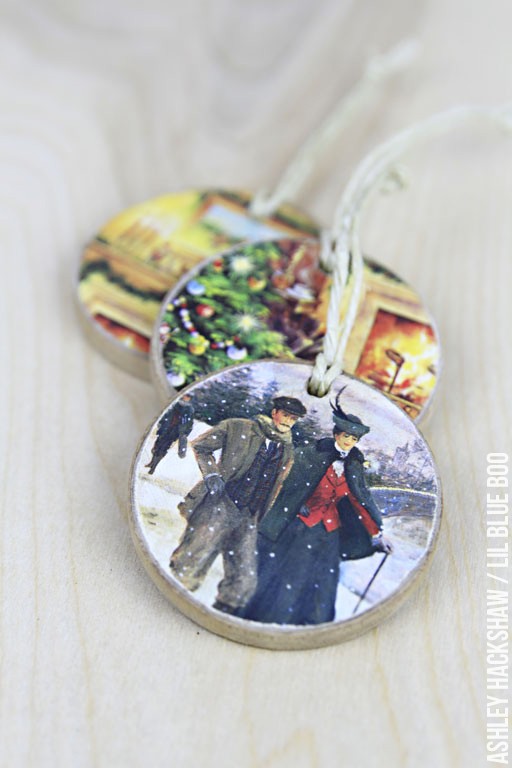 You can use wood slices or pre-made wood discs: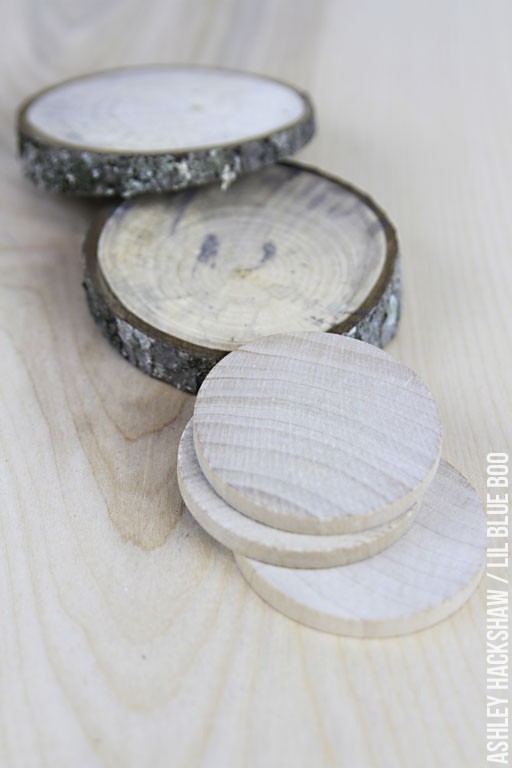 Use the slice of wood as a template and trace the shape onto the cards and then carefully cut them out: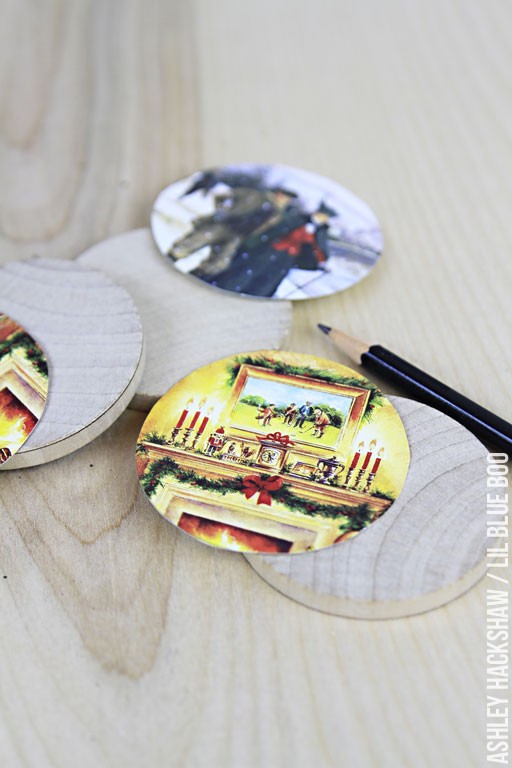 For the wood slices I cut the cards out slightly smaller than the bark so that the wood grain was visible: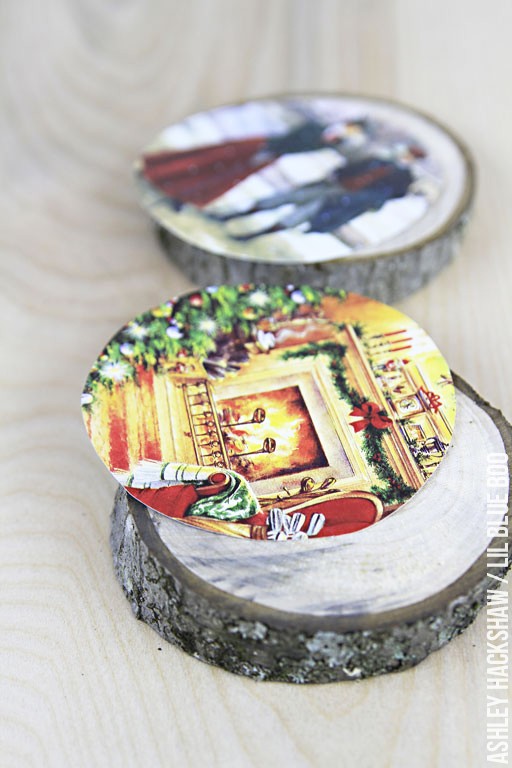 I used Liquitex Matte Medium as my glue and glaze. I used a paintbrush to paint a layer on the wood and then on the back of the paper circle and then on top of the card. Since the medium is "matte" you won't be able to see it once it dries.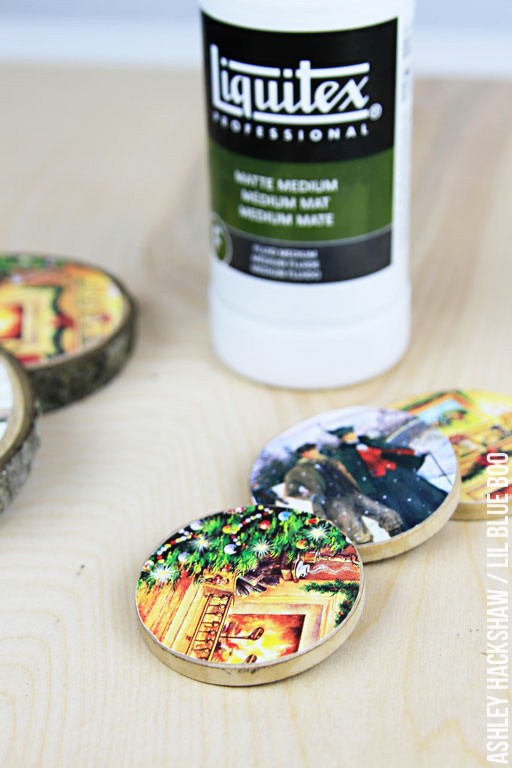 Once the medium was dry I lightly sanded the edges of the paper to age it: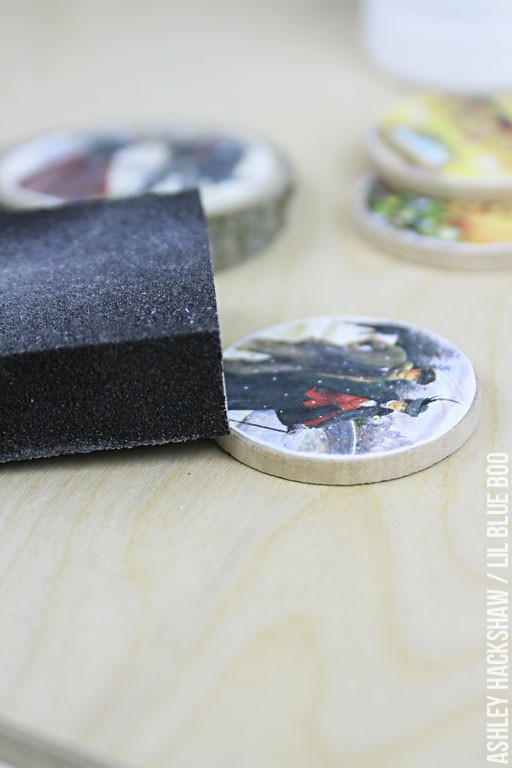 All the ornaments with their edges sanded: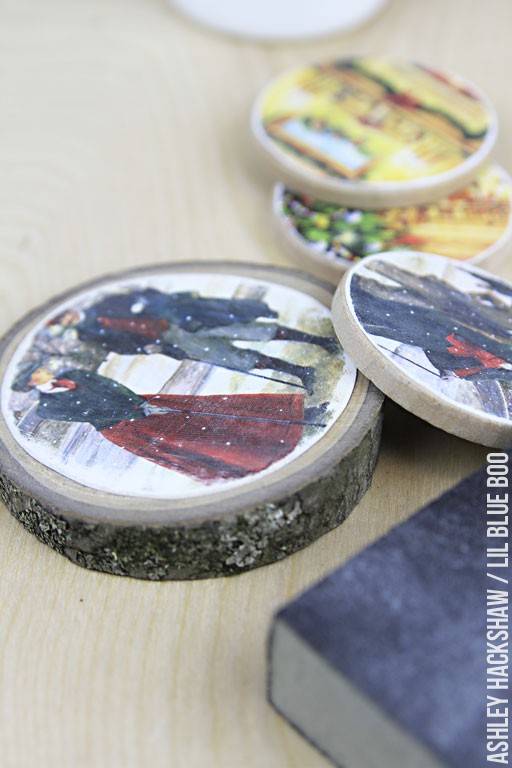 I mixed a little brown paint with water to make a very diluted wash and painted over the ornaments. The wash will soak into the sanded edges and into the exposed wood to "age" them":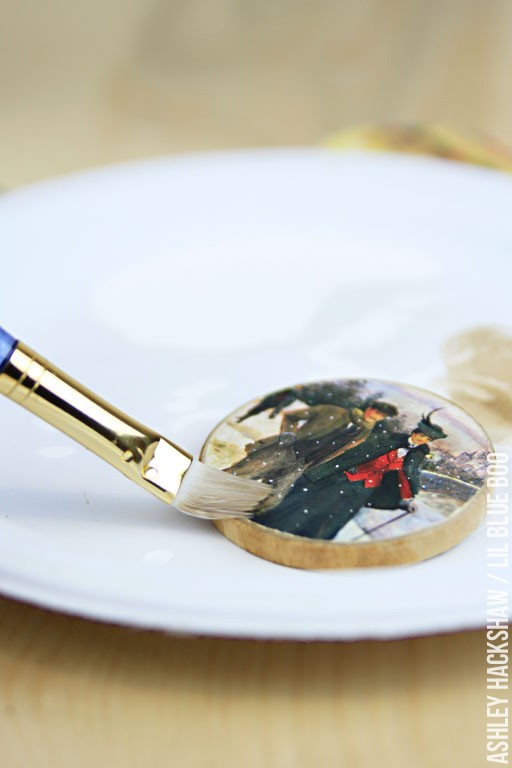 I used a power drill to carefully add the holes: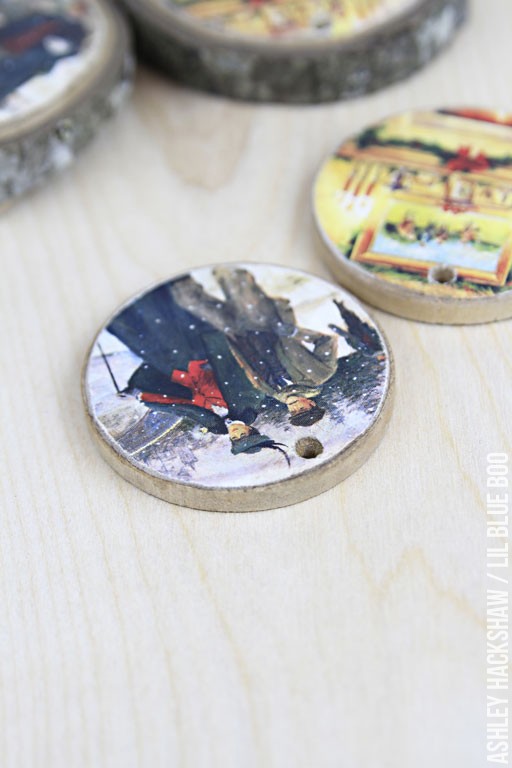 A natural jute twine was added for hanging:
Turn one of your Christmas cards into an ornament each year!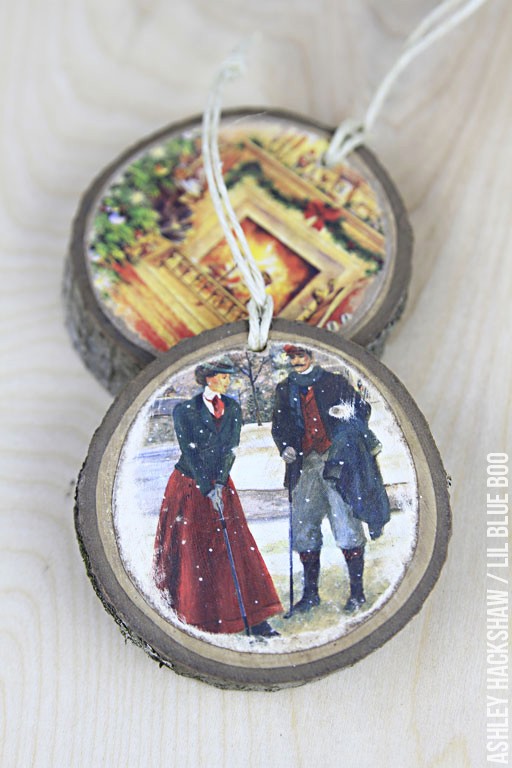 These can be used as gift tags and the receiver can hang them on their tree: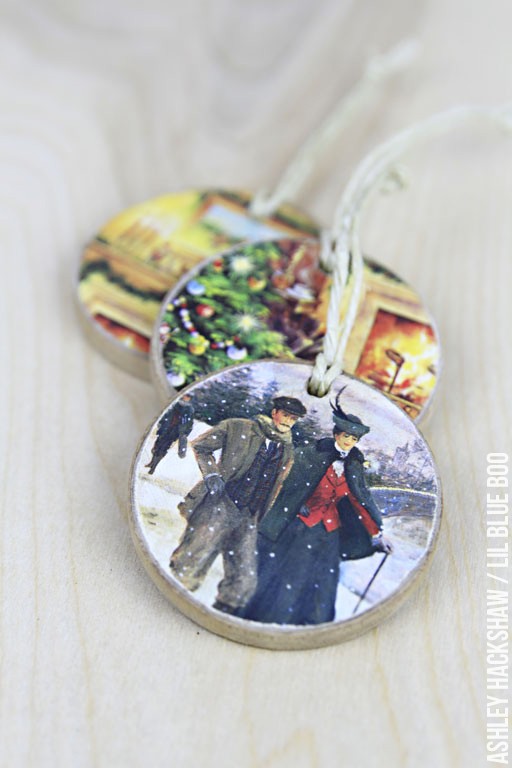 And on the tree!
Make sure to check out all the other Christmas decorations made this year for Michaels! Click here to see all the posts related to my DIY vintage hiking and camping tree.