This month's theme as a Michaels Maker was summer celebrations and I wanted to show how to make your own eco-friendly party decor. Since every other recent post has been about chickens I thought I'd just continue that theme as well. I've been wanting to have an open house for the new chicken coop, or an "open coop" as I guess that would be called: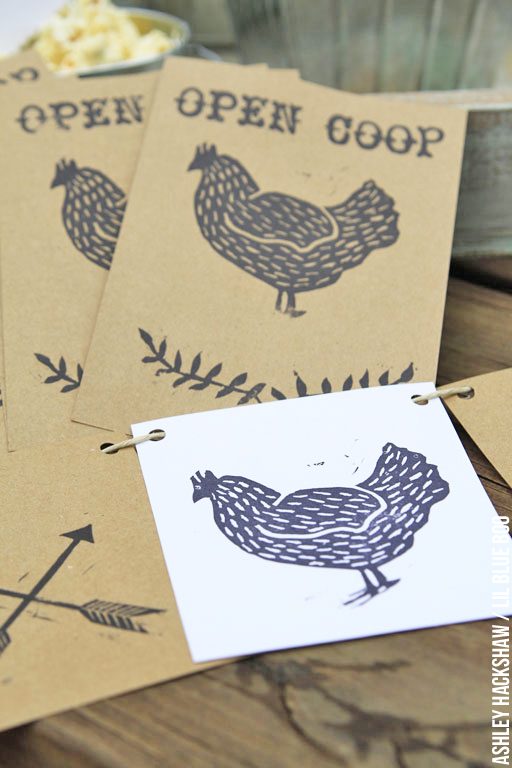 Since we are really into re-use and composting I wanted to make the majority of the DIY party decor eco-friendly: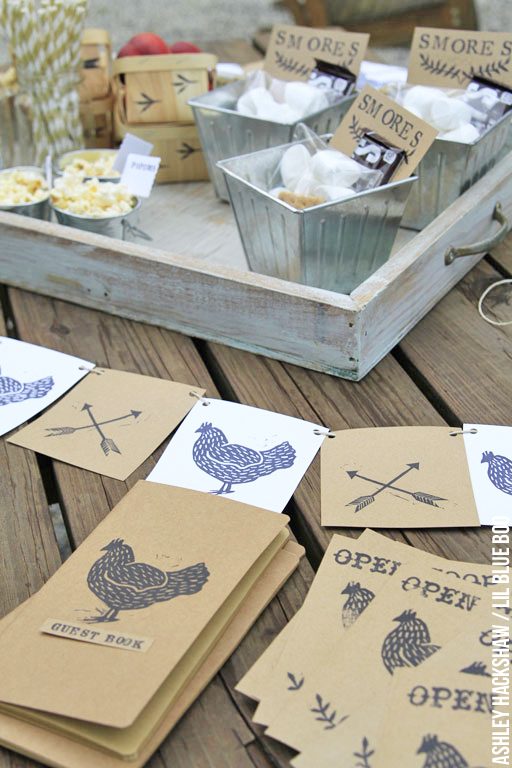 Here are a few ideas for a more eco-friendly party:
**Use plain, uncoated paper goods that will break down and compost quickly.**
It's easy to make eco-friendly party supplies for any theme party if you take just a little time to make a custom stamp. You can stamp kraft paper tablecloths, kraft wrapping paper, and even napkins. I made a few stamps for this party theme…because unfortunately "Open Coop" party supplies aren't the biggest seller out there: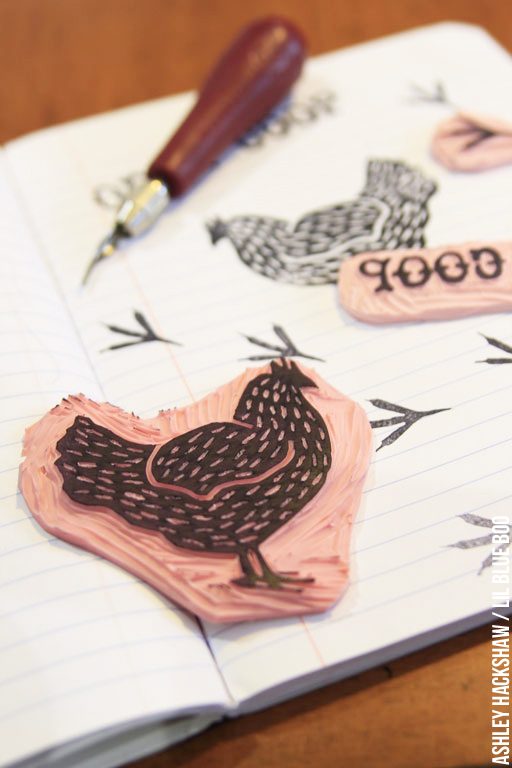 To trace it I draw or print off an image and rub pencil all over the backside of the image: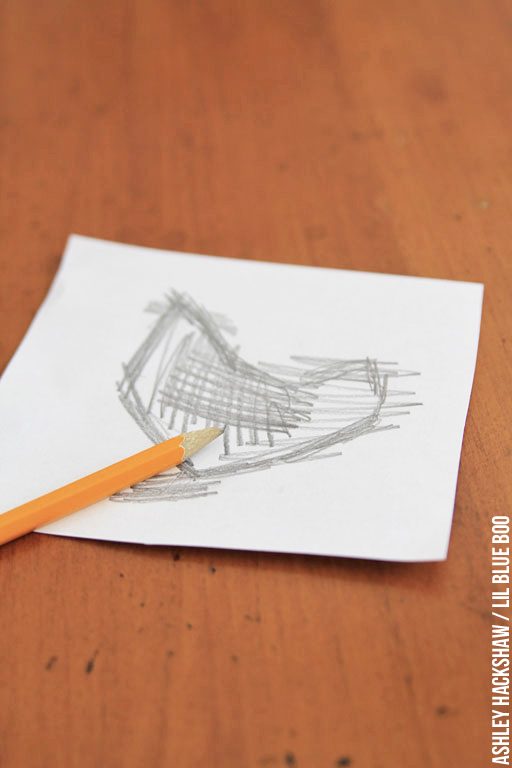 Then I turn the image over onto a Easy Carve Stamp Block by Speedball and trace: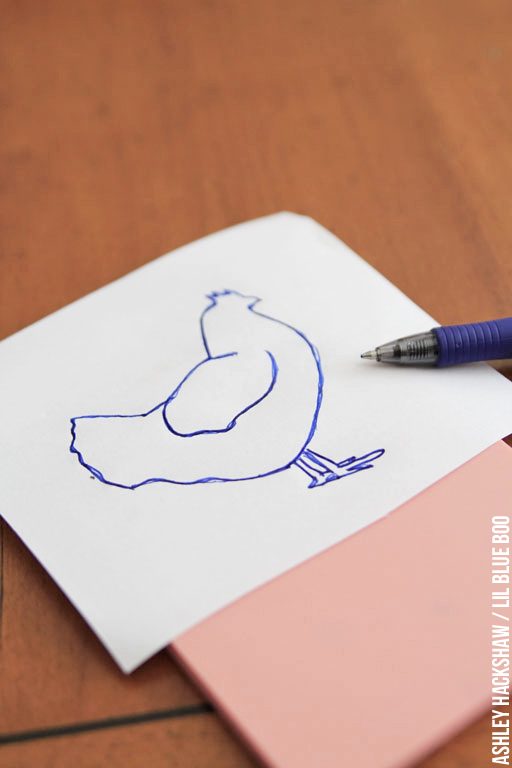 When traced the image will be left behind: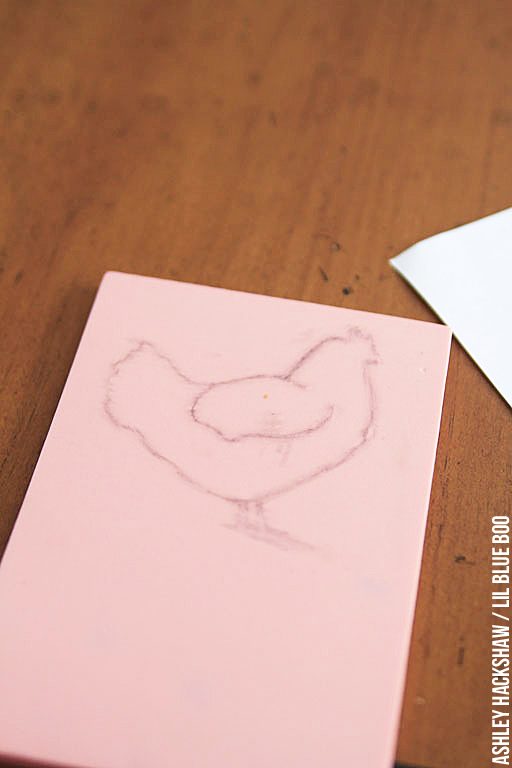 Then you can slowly carve out around the image using this Speedball carving tool: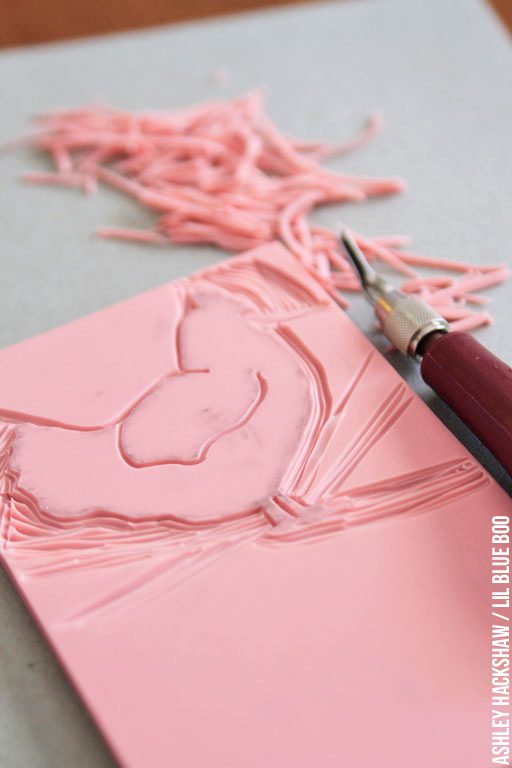 You can even carve text! I printed out the words "open coop" on the computer. Just remember that when you draw an image that when it is stamped it will be reversed…so you need to draw the picture on your stamp in reverse. An easy way to reverse an image before tracing is to just put a piece of paper on top and hold the paper up to a window and trace.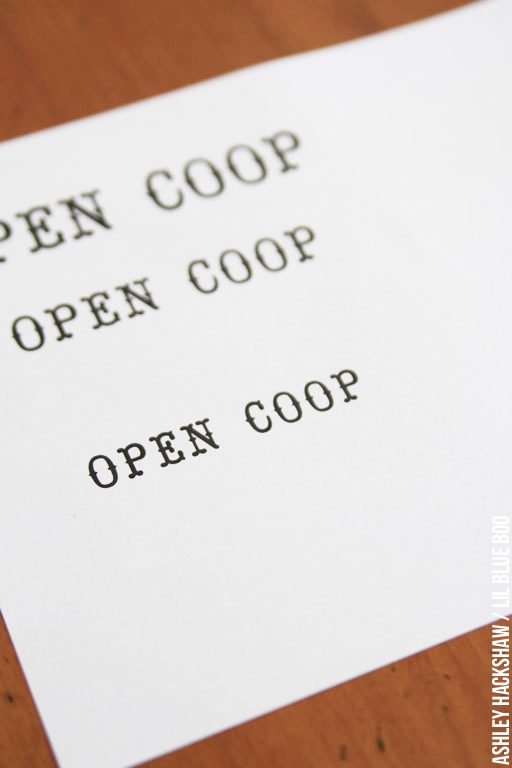 To make my decor I just set up an assembly line of stamping…like for this chicken banner printed on card stock: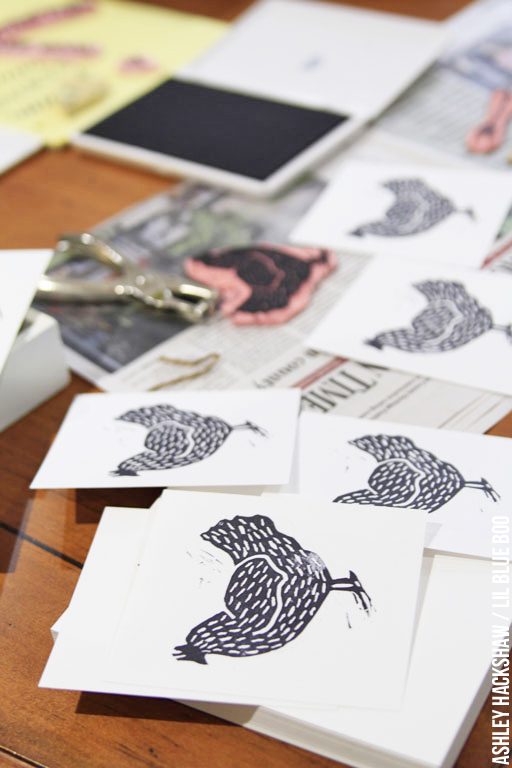 You can mix in ready-made letter stamps too!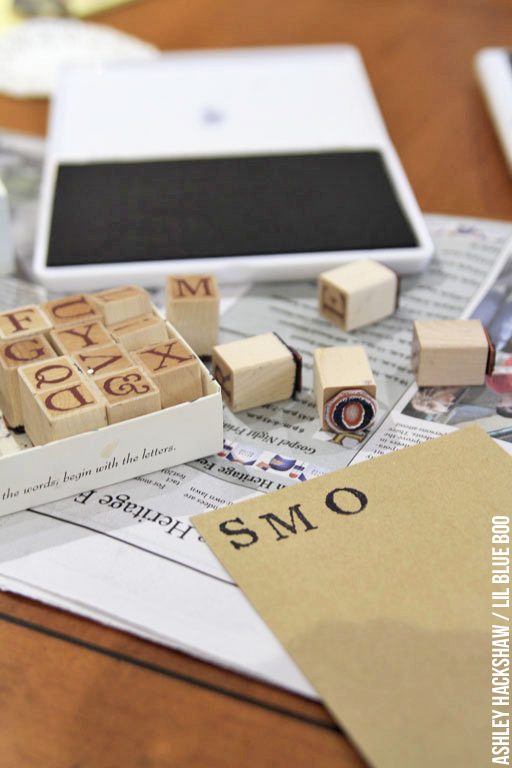 **Start collecting re-usable containers that will withstand heavy use.**
I love the idea of re-usable containers for parties…like these adorable little galvanized bins that I used for popcorn: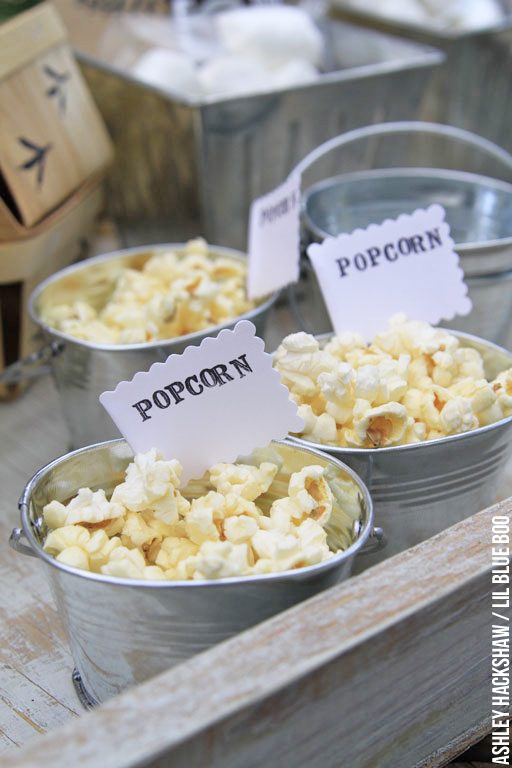 I always love using kraft paper for my party supplies and decor because it's easily matched and also compostable: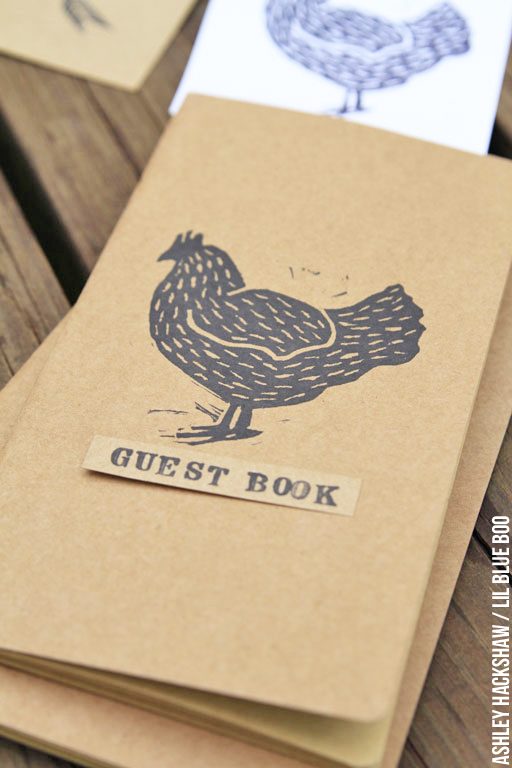 Who doesn't love Smores?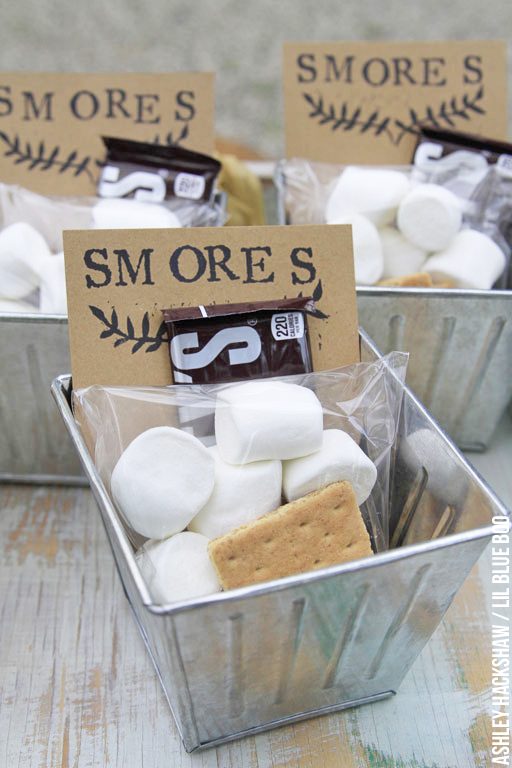 Michaels has these packs of wood berry baskets that are easily stamped: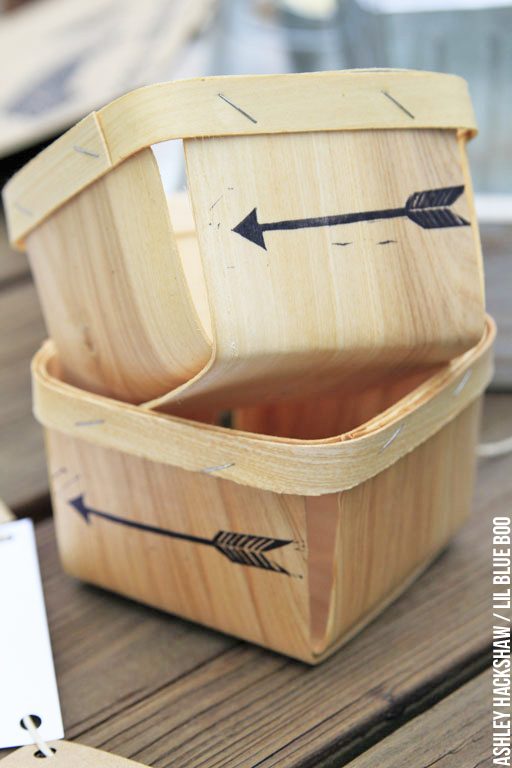 Wood, kraft paper, and metal galvanized bin can be mixed and matched into a great combination of textures for any party theme: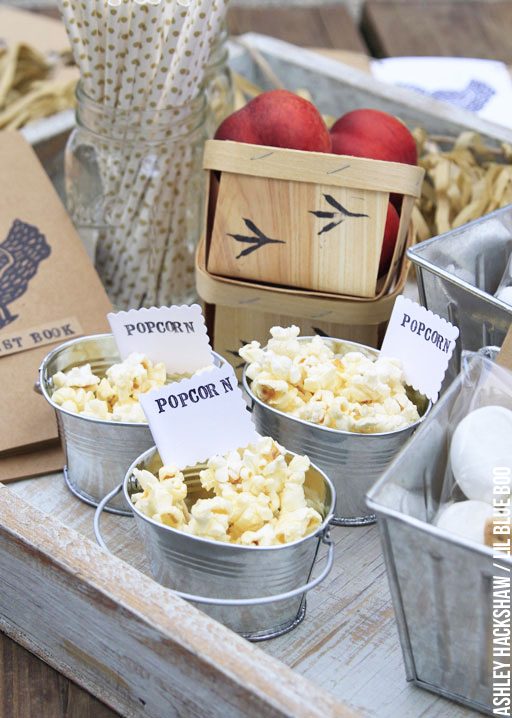 Paper straws in mason jars add can easily add interesting pattern contrast: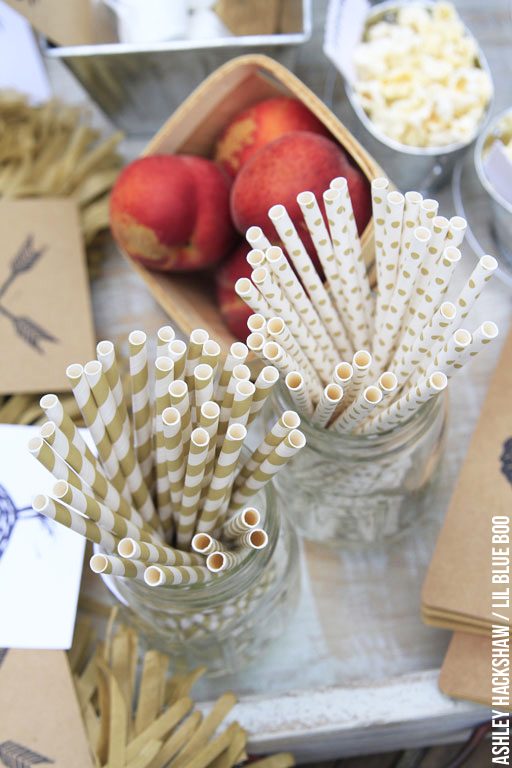 I mixed and matched kraft cardstock and white cardstock to make banners. If you make enough banners you don't need any balloons! After the party is over the images can be cut out and used for something else: journaling, handmade cards etc.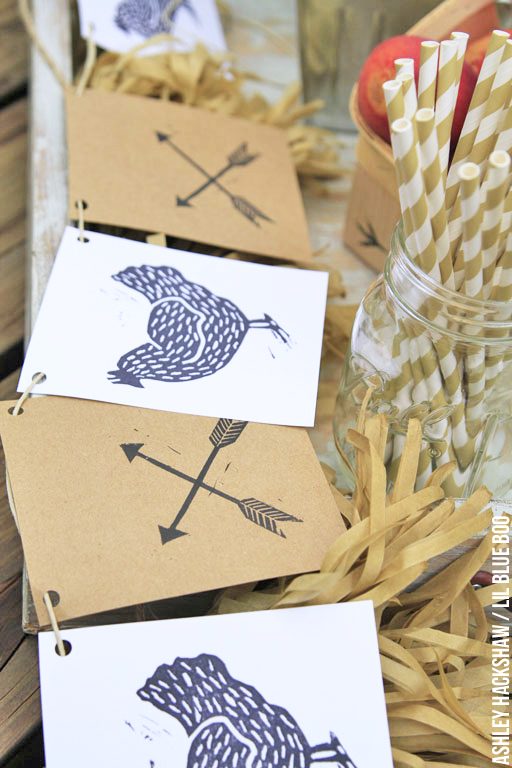 Notice the imperfections I left in my stamping! It adds handmade character!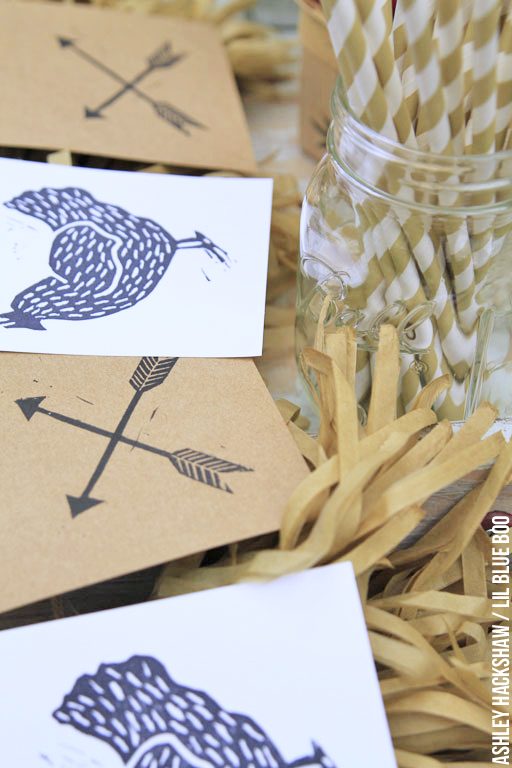 Also, you can't go wrong with mason jars for drinks!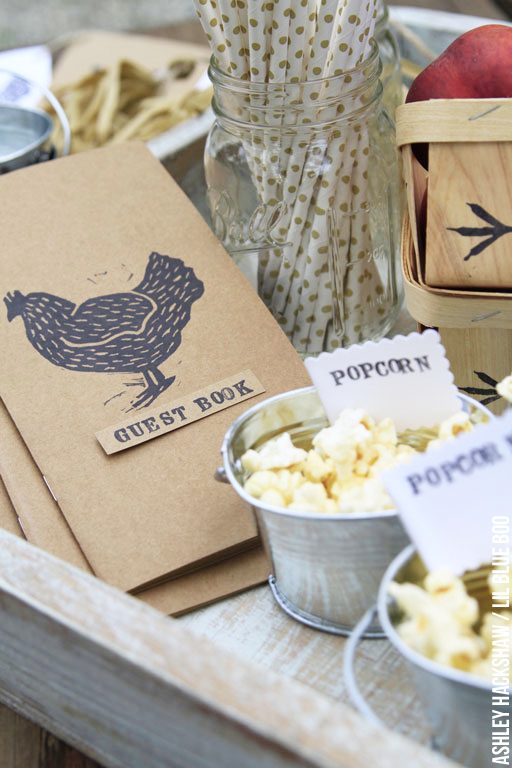 A few other easy tips:
Provide clearly labeled bins and containers to make recycling and composting easy.
Skip the plastic toys or grab bags and allow people to take home bits of your handmade decor instead.
Plan ahead and buy local produce from the farmer's market.
If you need more help on stamping check out this easy foam stamp tutorial!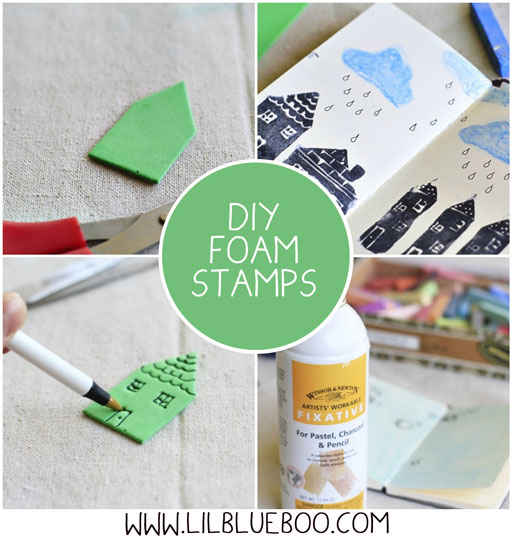 And more ideas here for stamping: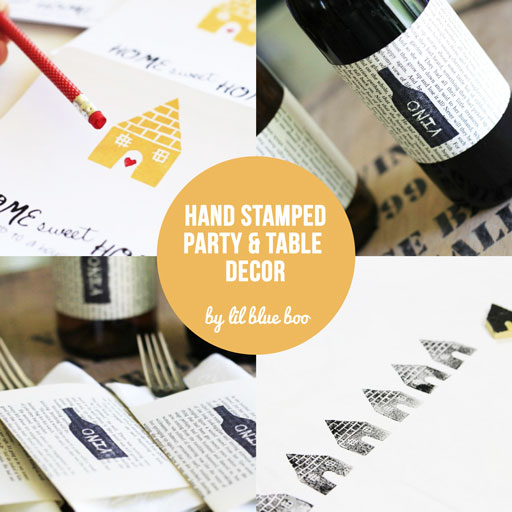 From paper crafts, party goods and baking supplies to new outdoor lighting, glass and floral, Michaels is your DIY destination for all of your summer celebrations.
Be sure to check out all of the other Michaels Makers DIY summer party ideas on the Michaels blog.
P.S. I have a stack of little chicken stamped journals that I made for this project! If you would like one leave a comment and in two weeks I'll randomly pick three people to send them out to. 
You can also visit the other summer celebration ideas below: