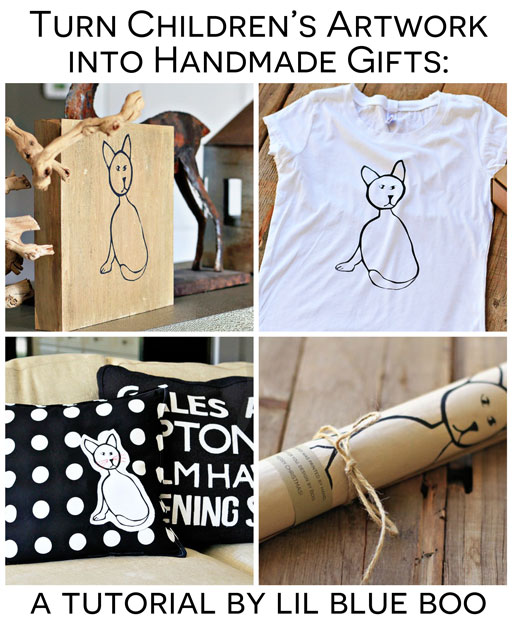 Looking for some special gift ideas for the holidays?  I've come up with a few ways to turn your child's artwork into amazing gifts this year.  Boo has a new "how to draw cats" book that she's so excited about. I asked her to draw me a cat that we could make into some handmade gifts: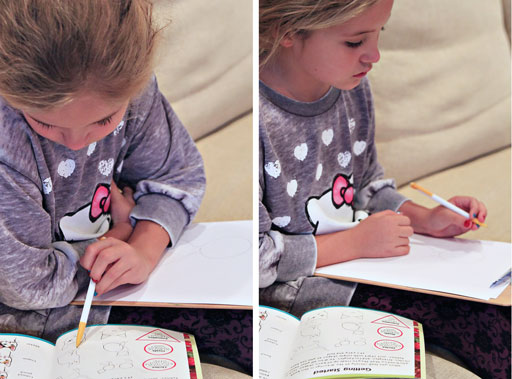 So impressed by her cute little cat: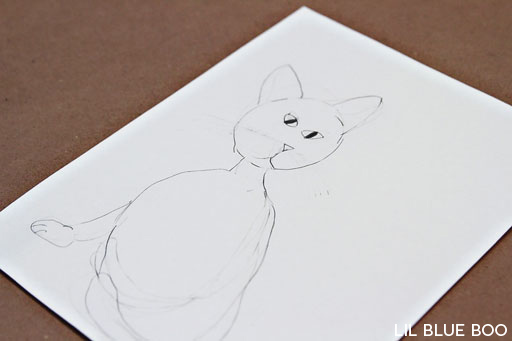 Here's what we made with that one simple drawing:
1. Printed Paper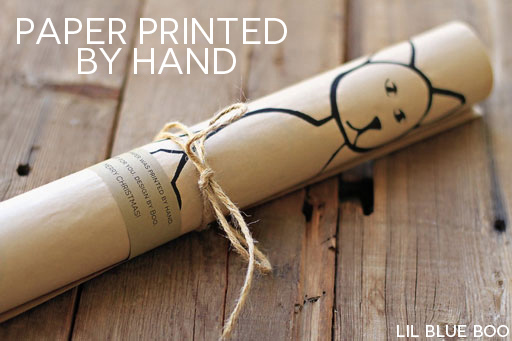 2. Printed Pillow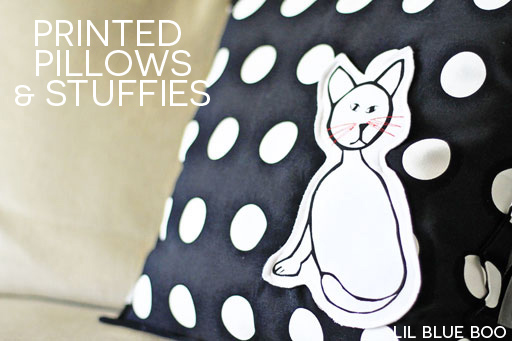 3. A Rustic Piece of Artwork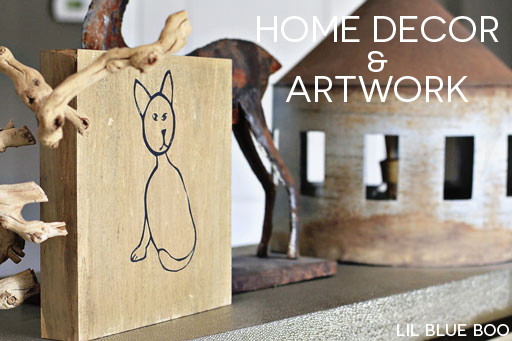 4. T-shirts with Matching Packaging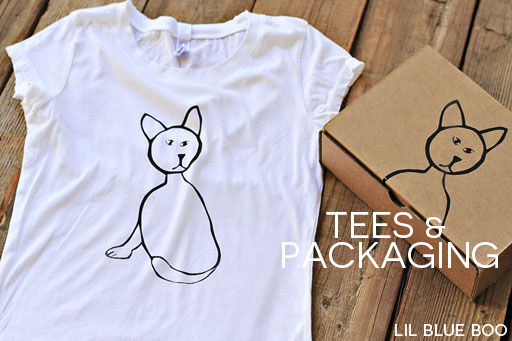 Materials Needed: (click for source info)
Adhesive Shelf Paper or Contact Paper
Double Sided Tape or Glue Stick
Razor blade or Exacto Knife
Speedball Screen (reusable)
Screen Printing Ink for Fabric and Paper
Small Squeegee or use an old credit card
Things to Print:
T-shirt
Wood Cradled Panel Canvas
(use Minwax Driftwood Stain to make rustic)
Kraft Paper
First, take your drawing and use double sided tape or a glue stick to adhere it securely to the back of the adhesive vinyl paper (cut the vinyl paper large enough to cover your entire Speedball screen):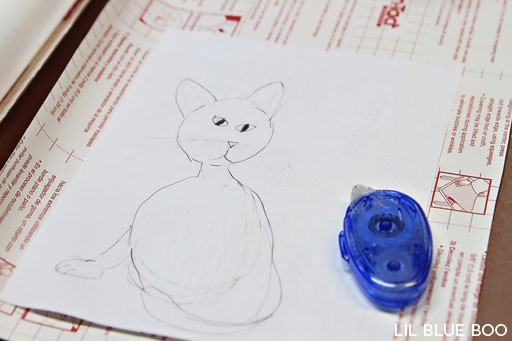 Use a razor blade or Exacto knife to carefully cut out the outline of the drawing:
Use the razor blade or detail scissors to cut out the inside pieces.  You'll be left with just an outline of the image. (You can use a thick black marker to draw out your lines ahead of time.  Just cut out the black marker.)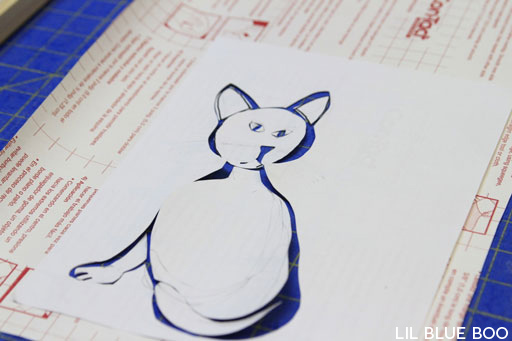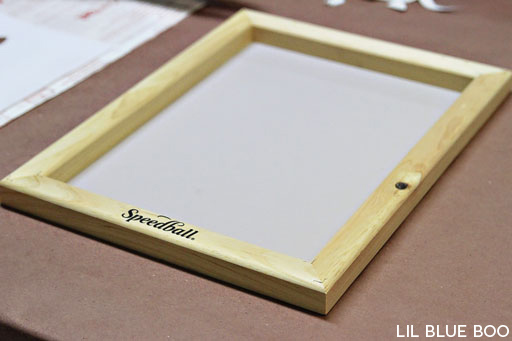 Peel off the adhesive paper backing and place the screen down carefully onto the image.  Cut off any excess adhesive paper: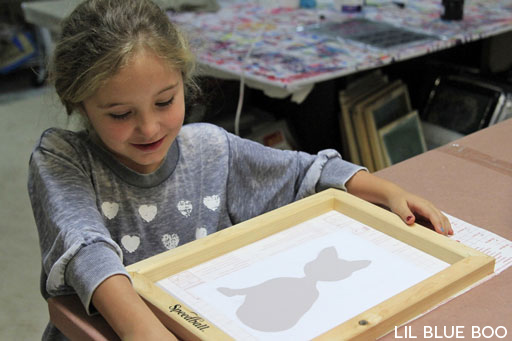 Peel the backing off of the inside pieces and stick them carefully into place: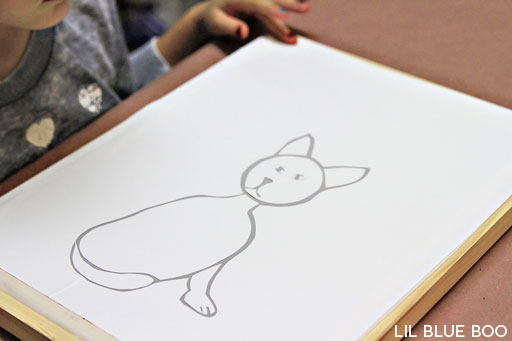 Take a jar of screen printing ink and a small squeegee. (Note: you can also just use an old credit card as a squeegee. Works just as well.)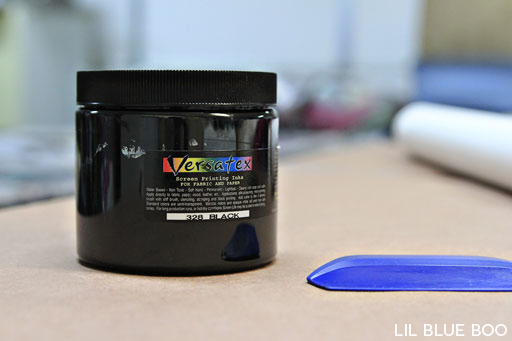 Place a generous amount of ink at one end of the screen.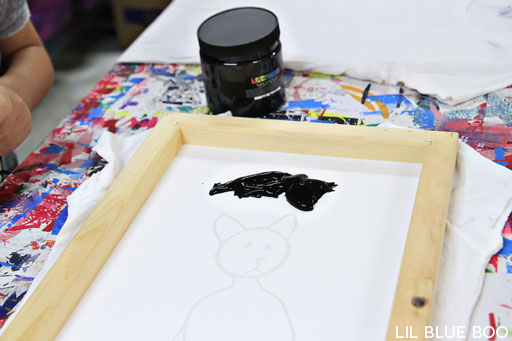 Use the squeegee to pull the ink across the image. I do this several times making sure that the ink covers all the areas equally.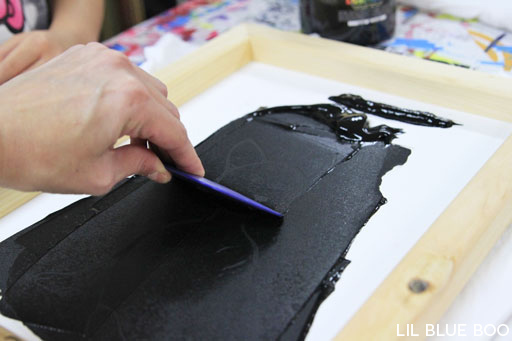 Carefully pull the screen up and the image is left behind! (Note: if you are printing clothing make sure to follow directions on the ink bottle for heat setting with an iron).
A custom t-shirt!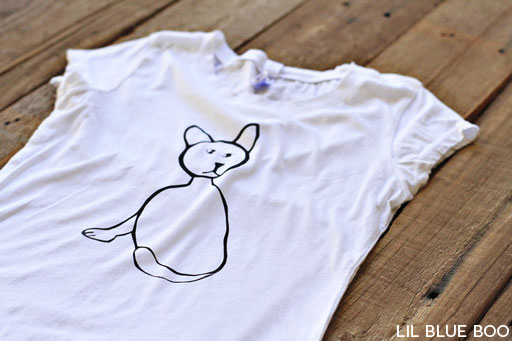 Make cute packaging to match by printing onto a box. You can print several items at once as long as the ink doesn't dry out. Make sure to wash the screen thoroughly so that you can reuse it again for another image.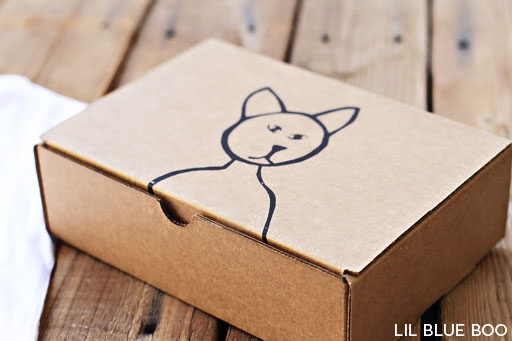 A fun way to make gift sets for the holidays using custom artwork: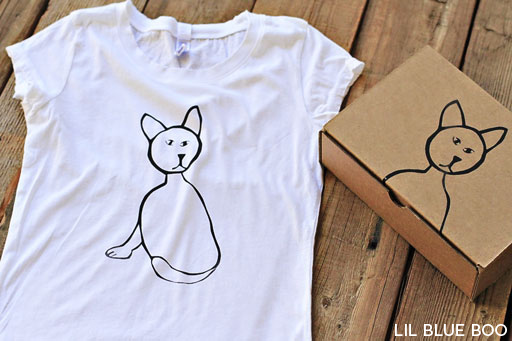 I made one for myself: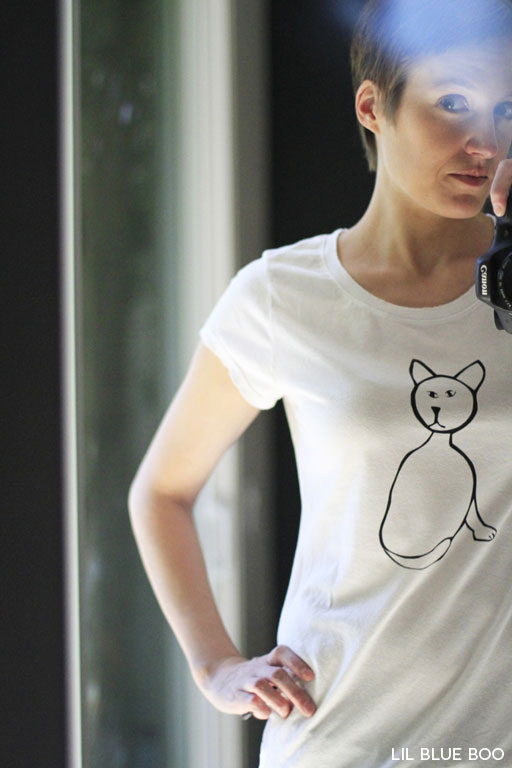 For the pillow I made I printed a cat onto plain white canvas fabric: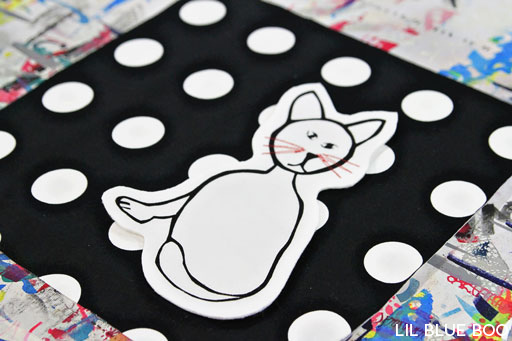 I used a sewing machine to add whiskers: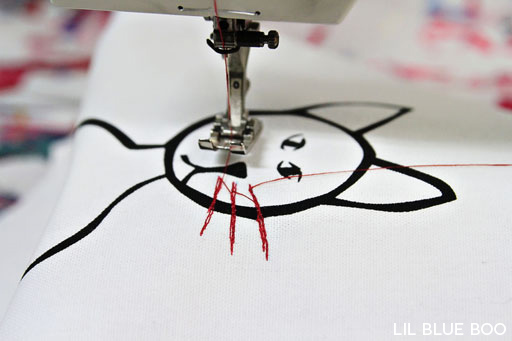 I used iron-on fleece to make the applique a little bit thicker and then sewed the outline of the cat onto the front of the pillow before sewing it together. You could also buy pre-made pillow covers to silk screen!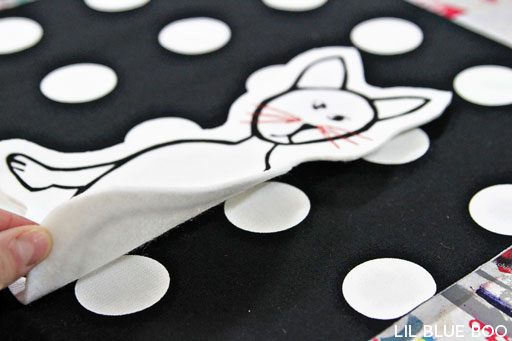 A custom pillow: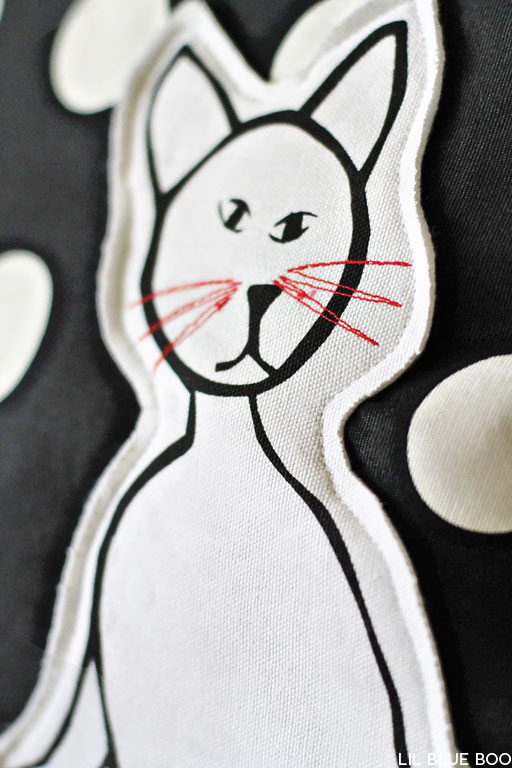 The pillow works perfectly with our decor: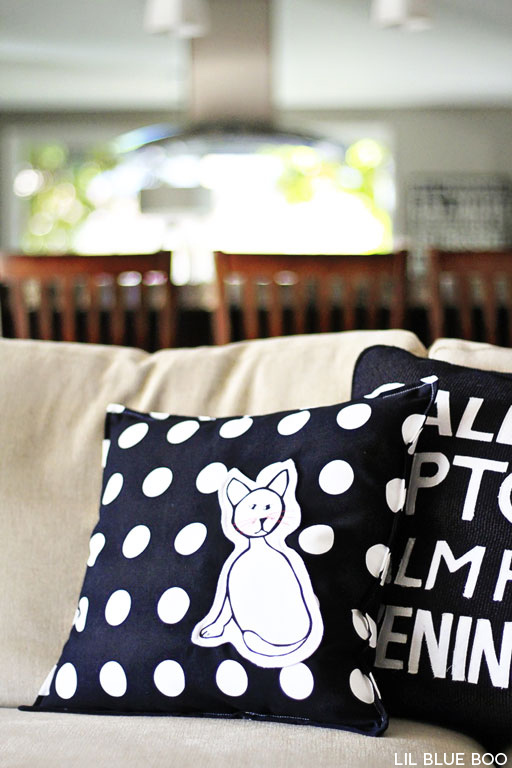 The "subway pillows" I made using pre-made pillow covers from Ikea. (Click here for the full tutorial).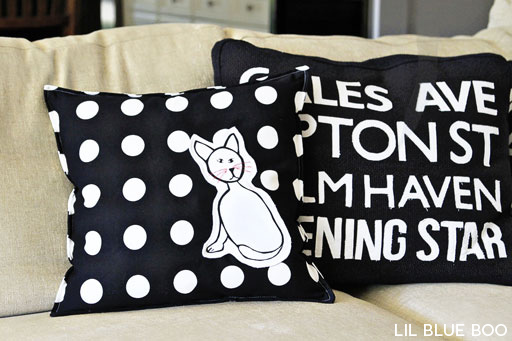 Did you know you can print onto canvas and wood?  Here I added a cat print to a cradled wood canvas: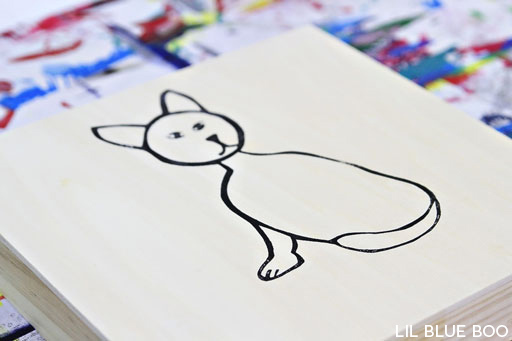 Some Minwax Driftwood Wood Finish stains it to a nice rustic finish: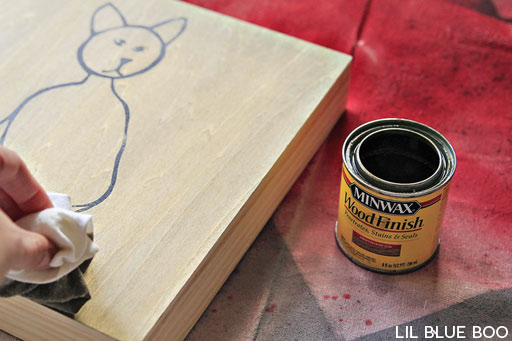 A new piece of art: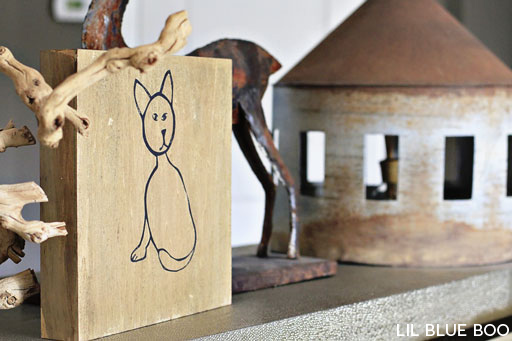 Look out Pottery Barn!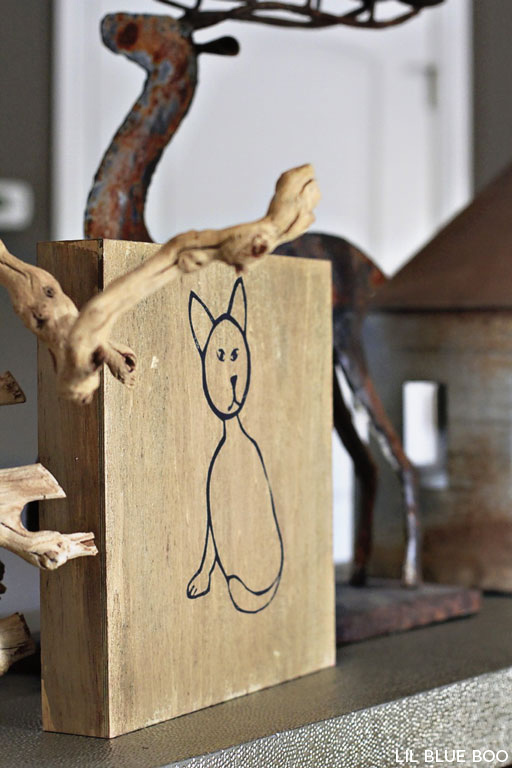 This pre-cut brown paper I order straight from Uline.  It's used for packaging but also makes great wrapping paper if it's printed: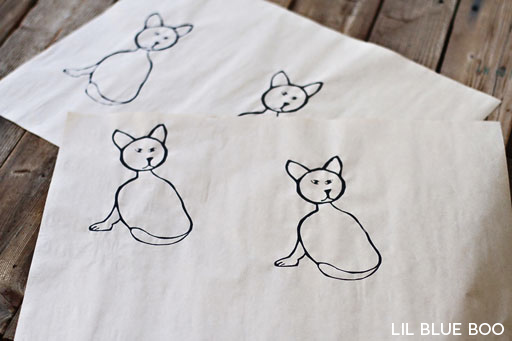 I printed out little labels onto kraft paper cardstock for the bands: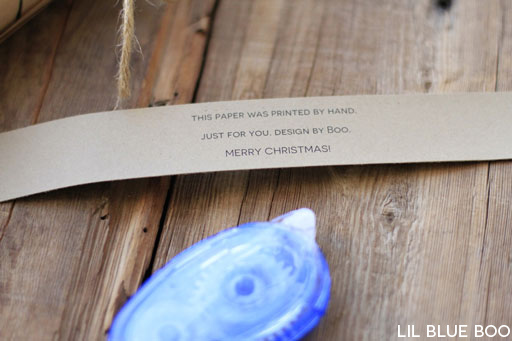 Give the gift of hand printed paper!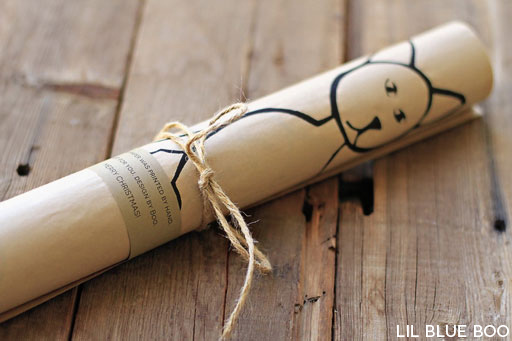 We'll be making many more gifts as the holidays approach so stay tuned!