I wake up to the whistle of the Great Smoky Mountain Railroad every single morning. It never gets old. You can catch the train in downtown Bryson City. I love riding the open air car from downtown to the Nantahala Gorge. It's about a 4.5 hour roundtrip.
I recommend purchasing the official "Passage Through Time" guidebook for the trip. (You can find used copies on Amazon ahead of time and you can read up on some of the history and what to look out for at different mile markers before you go!)
Read about my first time on the train here. 
Visit the official Great Smoky Mountains Railroad site here.
Photos I've taken of the Great Smoky Mountains Railroad (follow me on Instagram):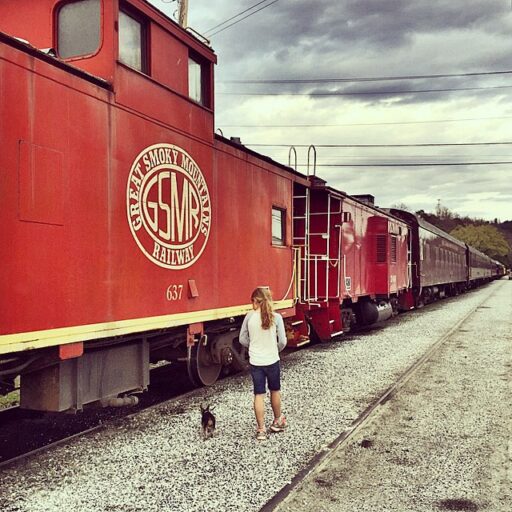 Springtime: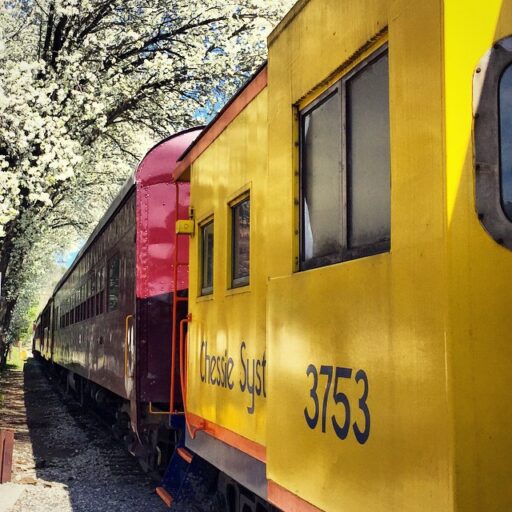 Cabooses lined up along the parking lot: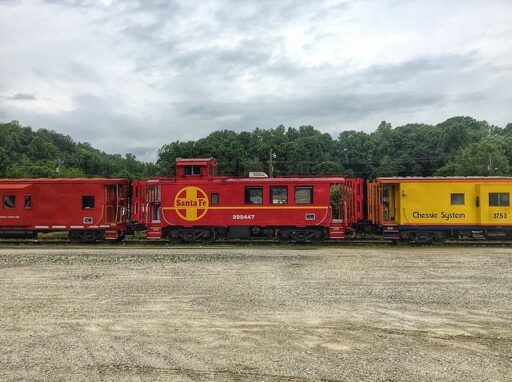 The 711 engine at the Bryson City Train Station: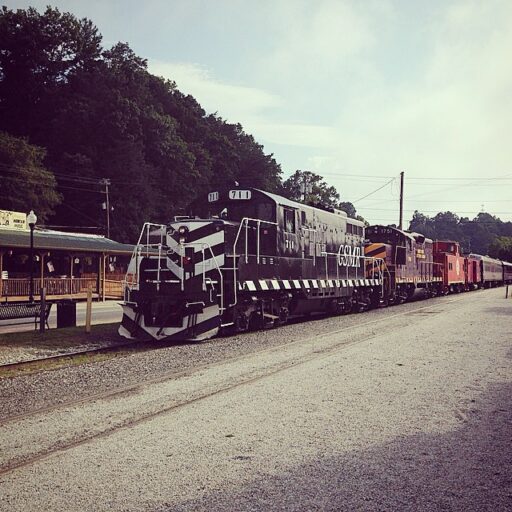 Train tracks outside of Bryson City where the old train trestle crosses the river: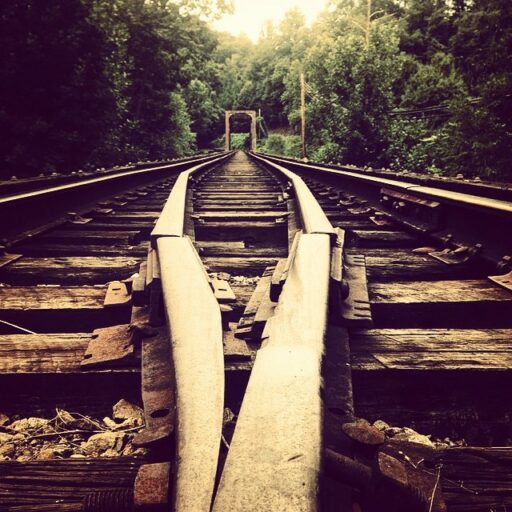 Tracks along the Tuckasegee: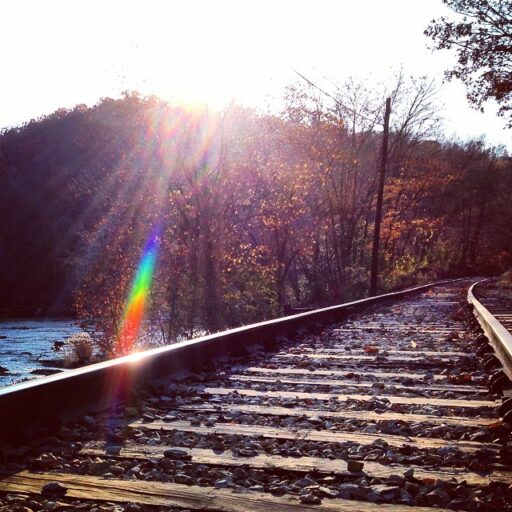 Train parked along Depot Street in downtown Bryson City: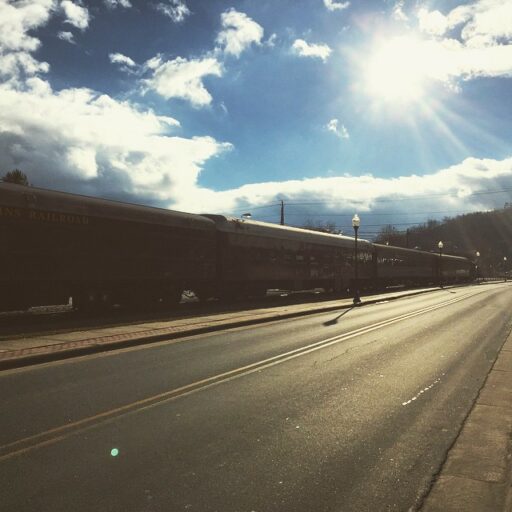 Snow covered train as viewed from Hospital Hill: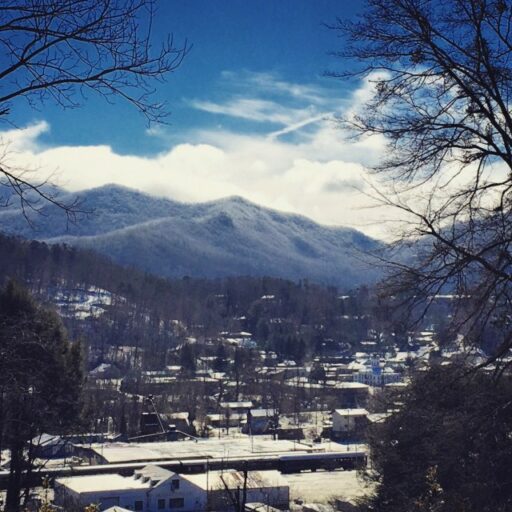 An old house along the scenic ride to Nantahala: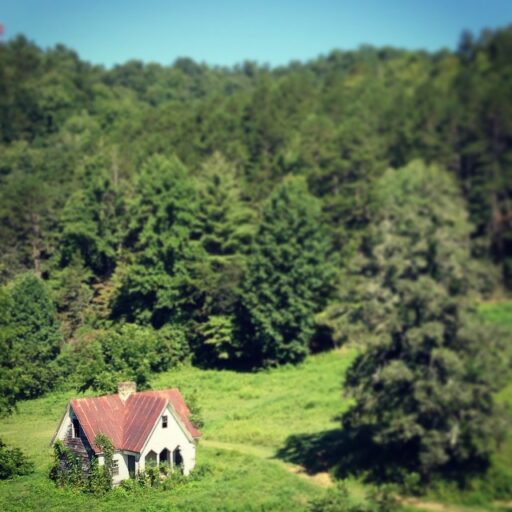 The new turntable being built in downtown Bryson City for the steam engine: