I never find many fabrics I like at Joann's but this last trip yesterday was very successful! I'm getting ready to start sewing some summer clothes for Sienna. How cute are these fabrics? Joann's is having some great sales this week. Several of these were only $1.99 a yard! I went a little crazy.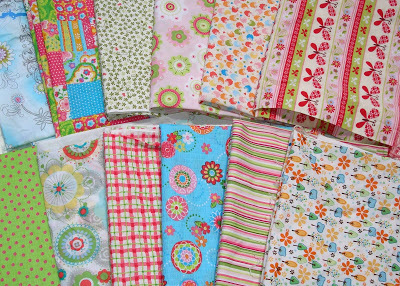 I ran into my friend
Emily
on the sewing notions aisle! She looked so cute in a little dress and I was straight out of the pool, hat on head, and wearing biker shorts. That always happens to me. I need to stop looking so grungy on my errands!