Have you seen the previews for Tim Burton's new Alice in Wonderland movie? It looks amazing. I love Johnny Depp and Helena Bonham Carter. I have this beautiful Alice in Wonderland import fabric that I got from This and That from Japan (Lisa actually has a few versions you should check out)…and used it to make this skirt and shirt set: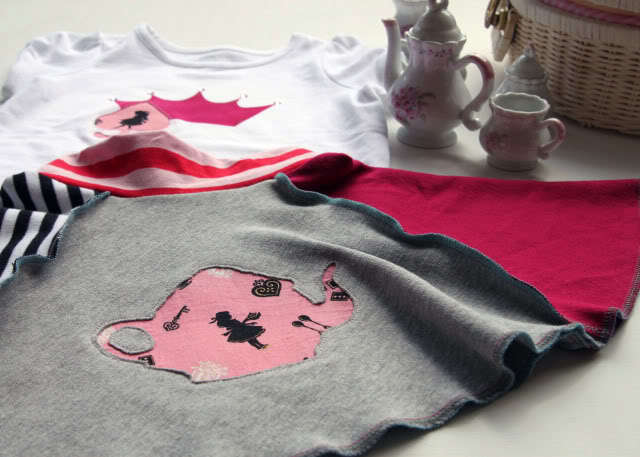 I used reverse applique for the skirt (see tutorial here). I drew images (heart and teapot) similar to the ones on the fabric onto interfacing and then ironed it onto the wrong side of the fabric: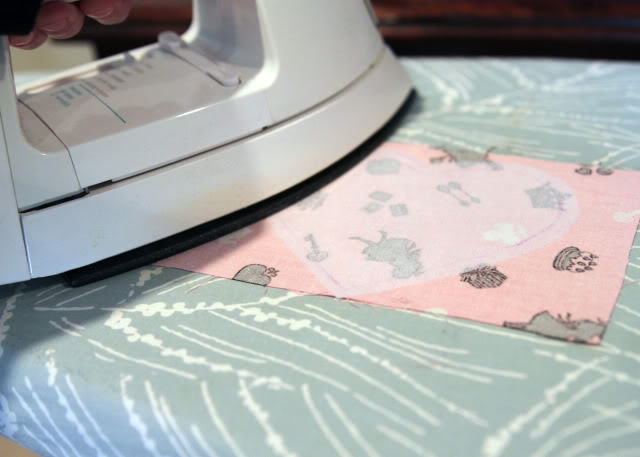 Before sewing the skirt together I pinned the applique to the backside of the skirt and stitched around the edges: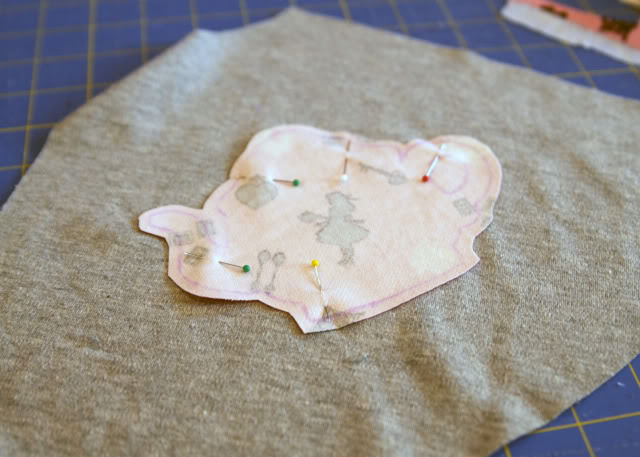 The best part of reverse applique is cutting out the final image: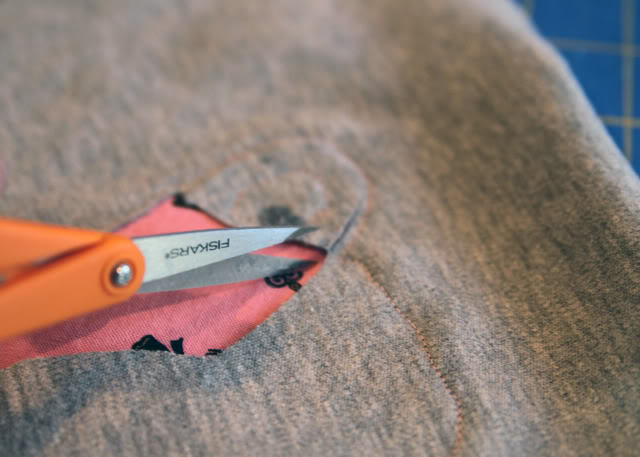 A funky Alice in Wonderland-inspired twirl skirt (pattern to be out soon):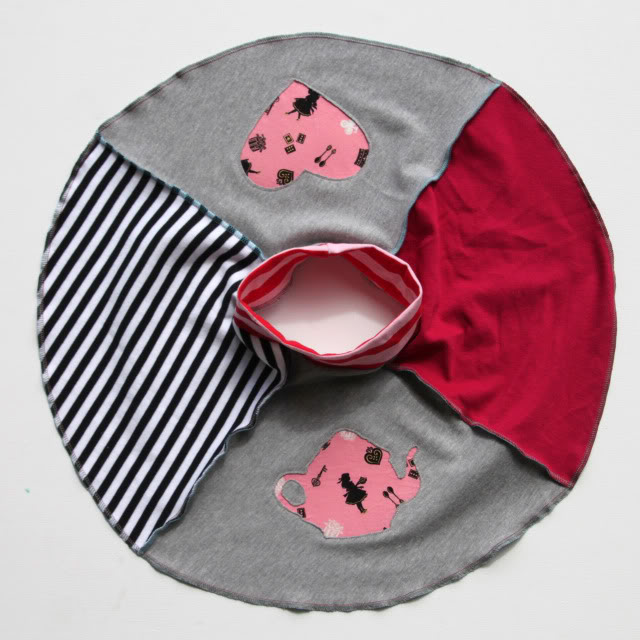 To make a set, I took a plain white tee and screen printed a magenta crown the front and added a spade shaped reverse applique: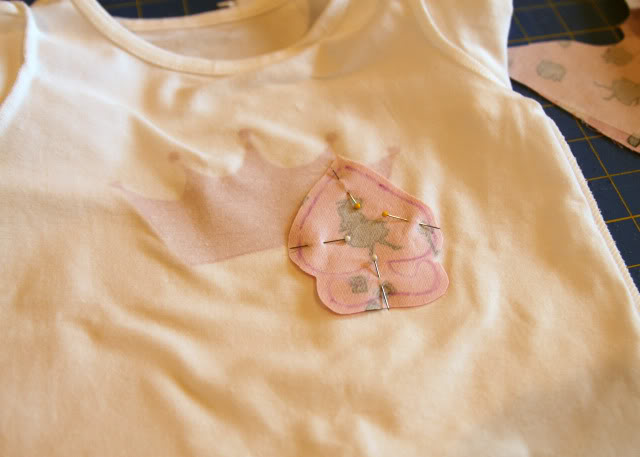 The finished shirt with rhinestones attached: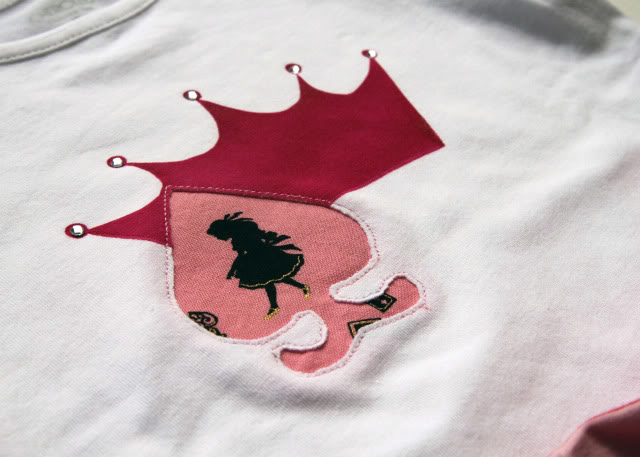 Another Alice-inspired dress….using a Disney Cheshire Cat shirt: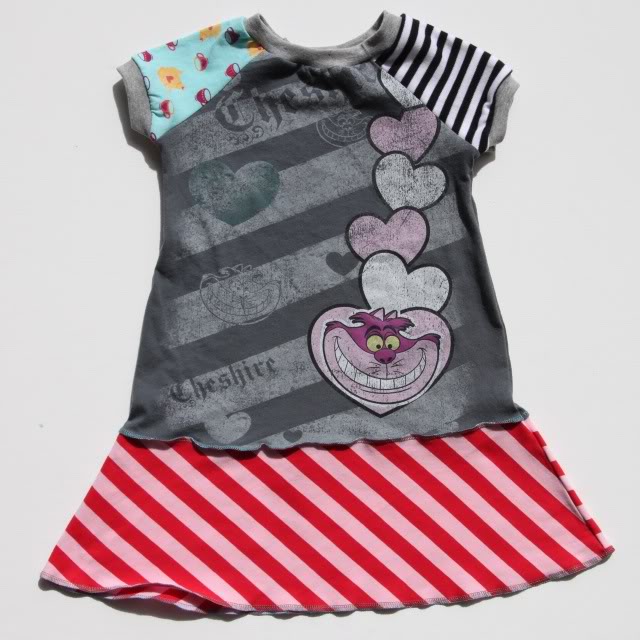 With one of the sleeves made from a teapot print: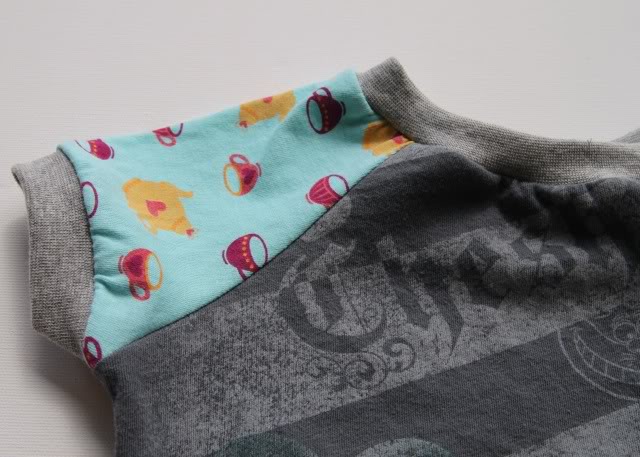 Seen anything cool lately that is Alice-inspired?