I sat on the beach and a beautiful wave
Came tumbling right up to me.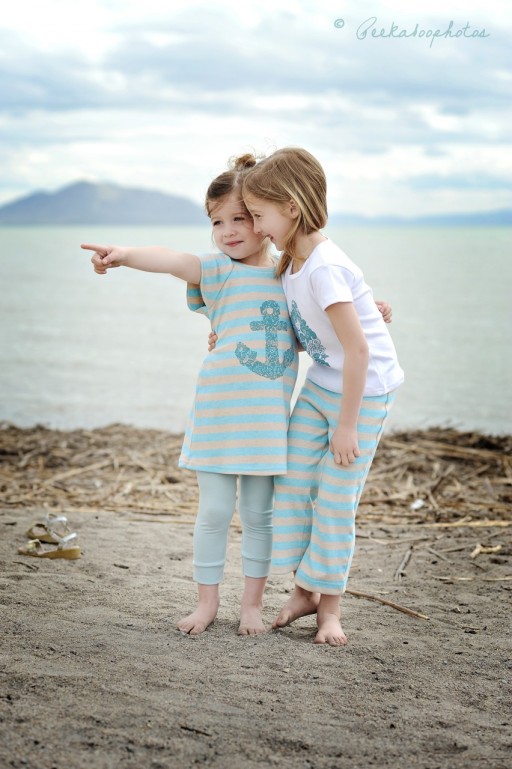 It threw some pink shells on the sand at my feet,
Then hurried straight back out to sea.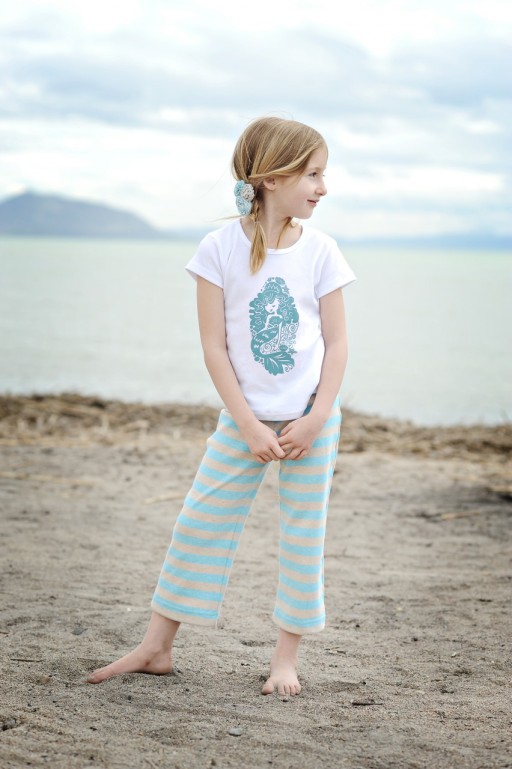 It ran away swiftly and leaped up in foam;
It bumped other waves in its glee.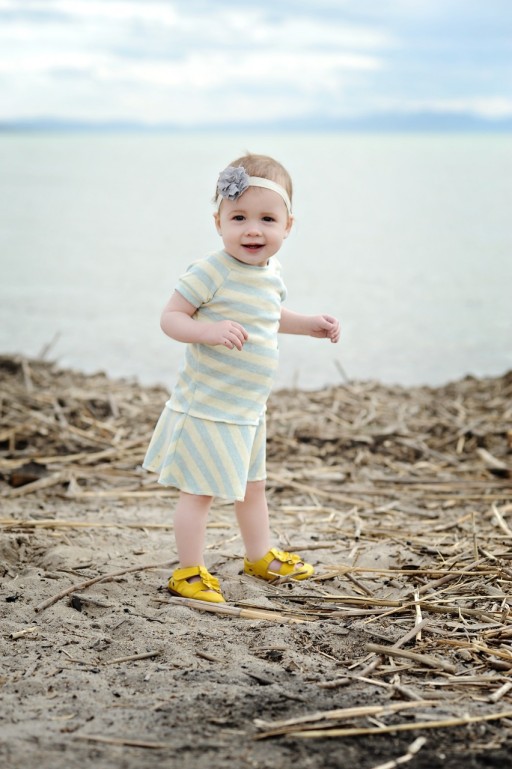 I think it was hurrying to gather more shells,
To bring as a present for me.
-from "The Wave" by Gussie Osborne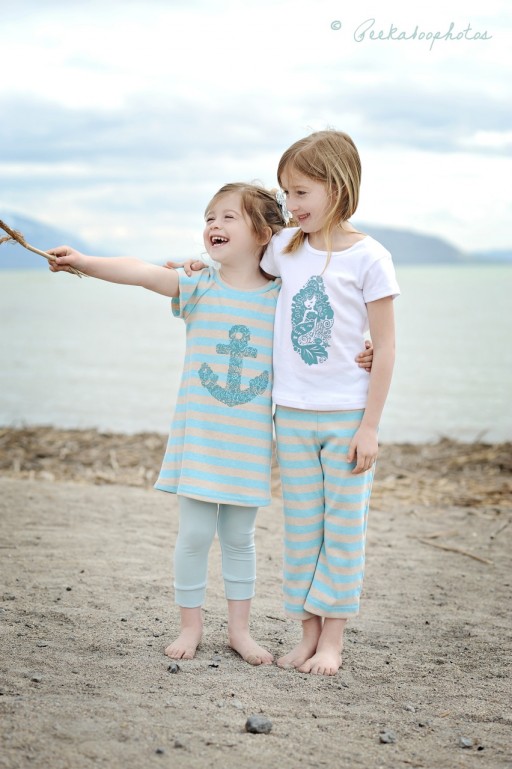 Clothing from The Nautical Collection by Lil Blue Boo.
A huge THANK YOU to Katie from Peekaboo Photos for the gorgeous photography.
Thank you to Carrie from The Little Stitch for the beautiful coordinating hair accessories.
Artwork on clothing designed by Stephanie Corfee especially for Lil Blue Boo.