Mr. Lil Blue Boo surprised Boo's dolls with their own section of the closet. He moved around the shelves we use to store Boo's shoes, spray painted a 1″ dowel and used some existing hardware we already had to make a hanging rod:
(more after the jump)
A closet for Boo's babies….filled to the brim with clothing from Lil Blue Boo, The Melamoose Company, and Apple Tree House!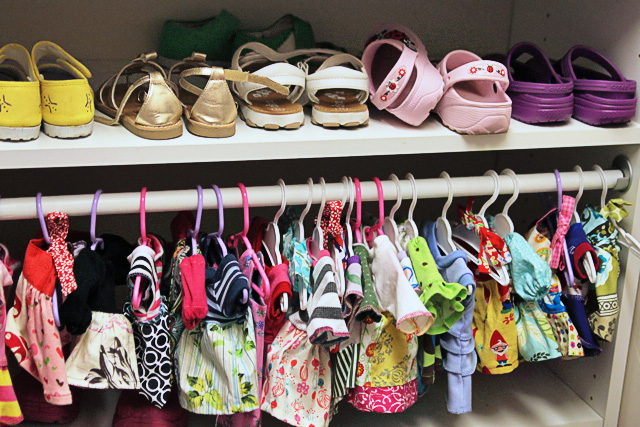 Update:
If your doll has a thing against plastic and wire hangers you could splurge on these wood hangers (source)!