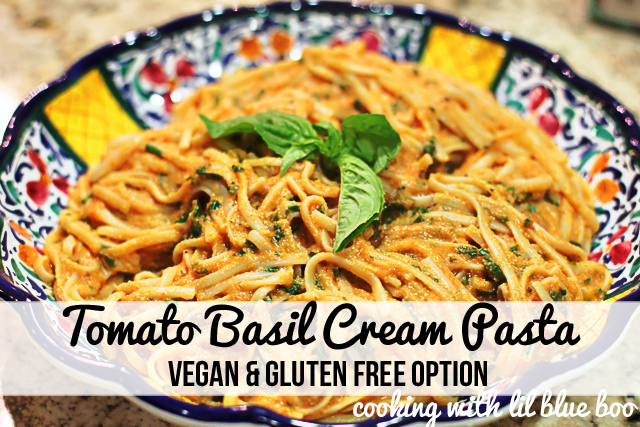 Mr. LBB declares this the best pasta I've ever made. And if I made it….you know it's easy. It will feed about 6 to 8 people. You'll need a blender or hand mixer to create the sauce.  You can substitute corn pasta to make it gluten free and the cashews add the "cream" needed for the sauce.
Ingredients:
4 small or 2 large ripe tomatoes
Tomato paste
1 cup Raw unsalted cashews
Fresh basil leaves
Linguini pasta (use corn pasta for gluten free)
Crushed garlic
Olive oil
Salt and pepper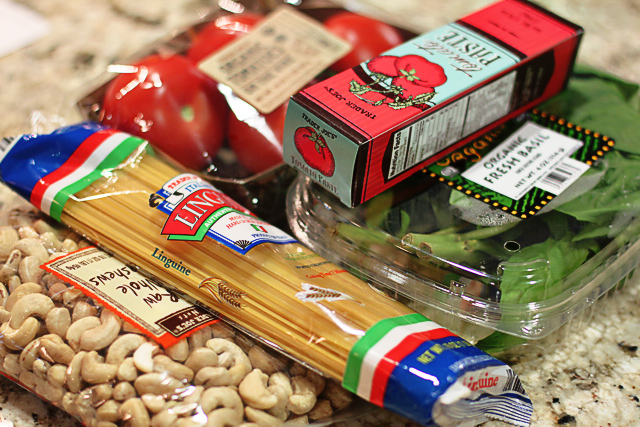 First, dice up your tomatoes and start your pasta in boiling water: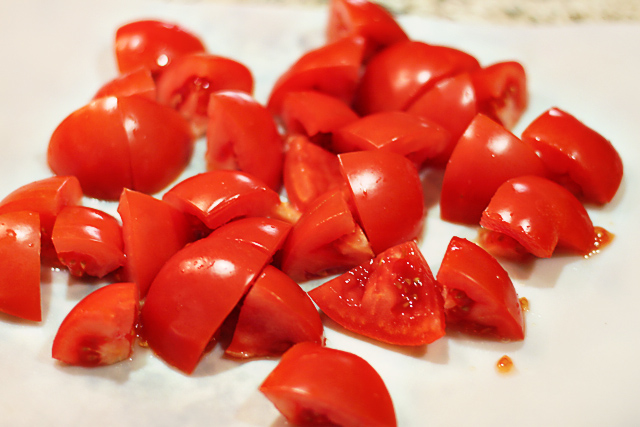 And puree them in a blender or using a hand mixer: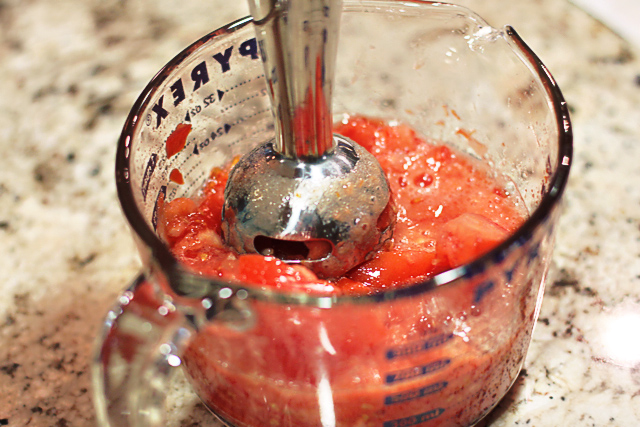 Add about 2oz of tomato paste and mix thoroughly: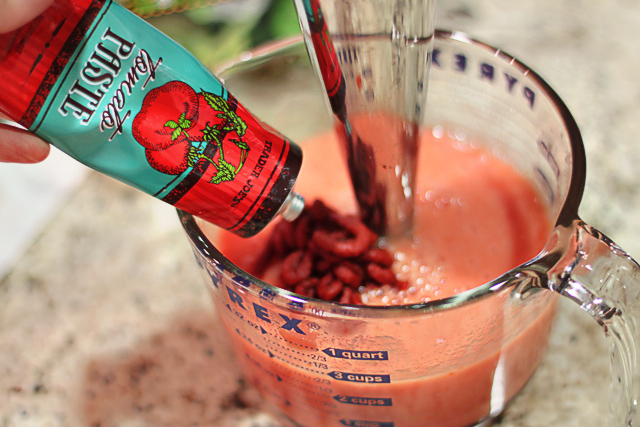 Add in 1 cup of raw cashews and blend well using the blender or mixer: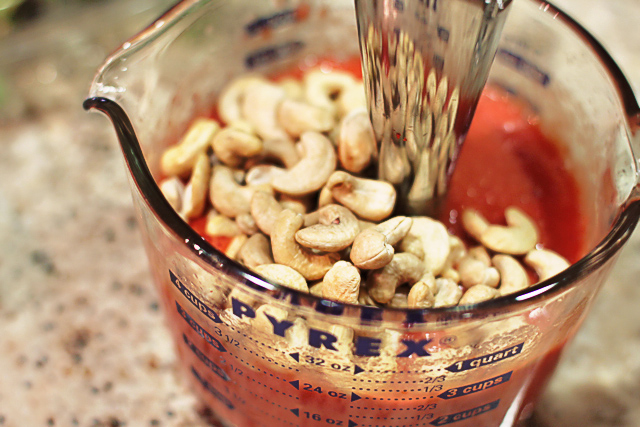 Keep mixing until the sauce has a creamy consistency: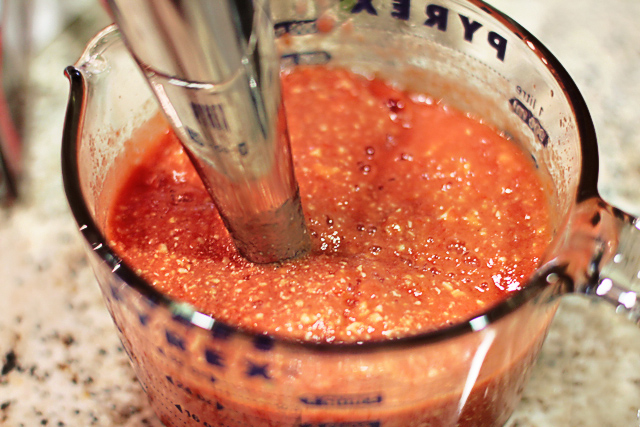 Add 2 tablespoons of crushed garlic and 3 tablespoons of extra virgin olive oil to a pan and sautee for a minute:
Add in the sauce and let simmer for 10 minutes:
While the sauce is simmering, take your fresh basil leaves…..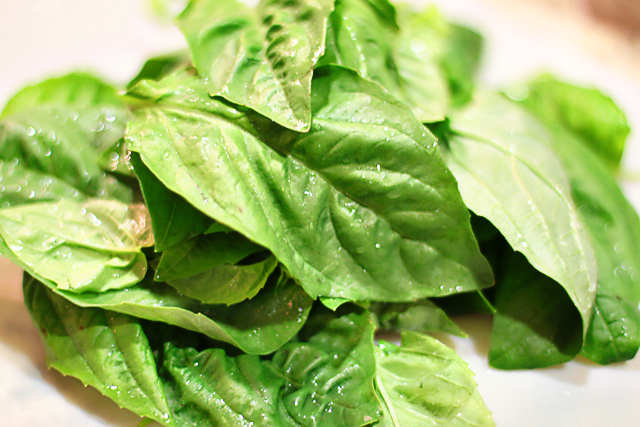 ….and chop up finely until you have about a full cup: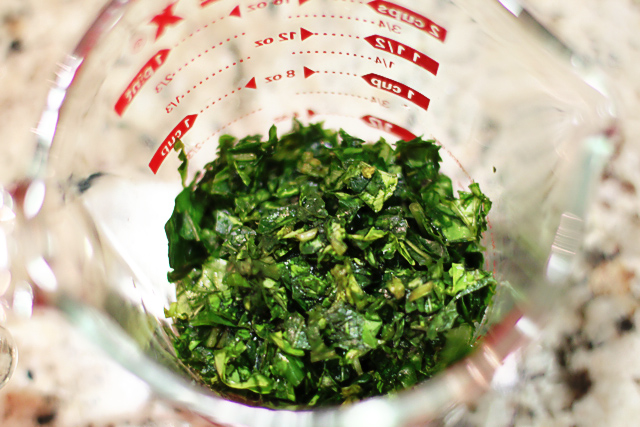 Stir in the chopped basil to the pan and mix thoroughly: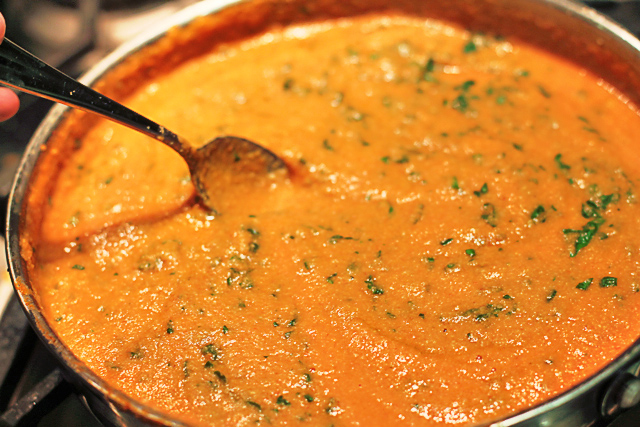 Drain your pasta and mix the sauce. Yum!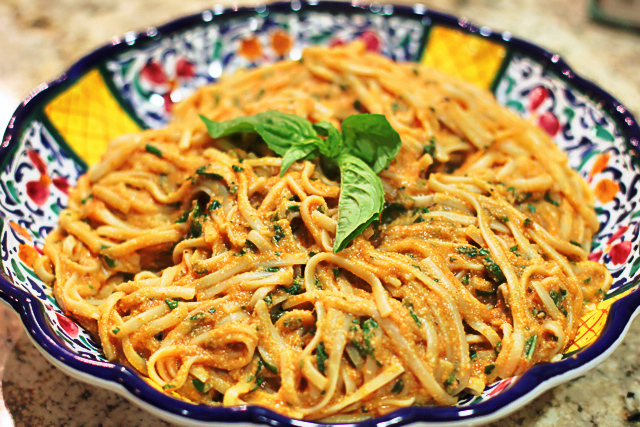 Adapted from this recipe from Oh She Glows.