Just got back from the SNAP Conference late last night. I can't believe it's already over. I was so excited to go and it exceeded my expectations on every level. Let me just say right off that I met so many amazing people and I can't possible list them all….and I took very few photos because I was so busy socializing the whole time…..so this is just "glossing over" the conference. I don't even feel like I can do SNAP justice with this post…..but I'll try to paint a small portion of what I experienced. It was my first real trip away from home since my October surgery and it was the perfect getaway to mark recovery!
The location was amazing: Thanksgiving Point in Salt Lake City (they even had a dinosaur museum…..awesome)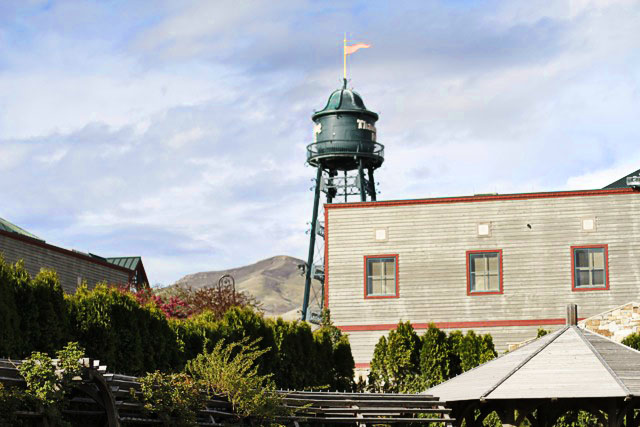 The grounds were gorgeous with tulips everywhere…..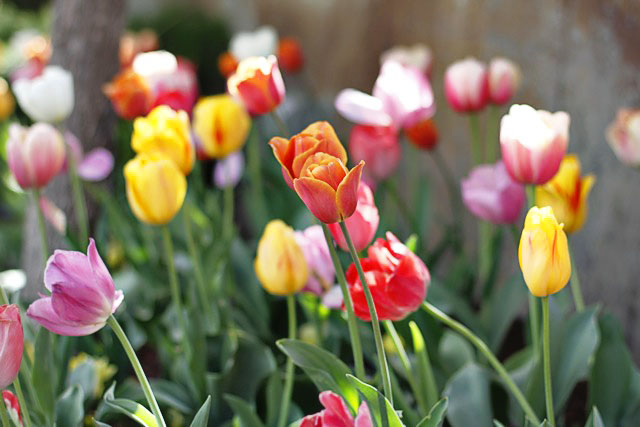 ….and the smell of the cherry blossoms carried throughout the venue.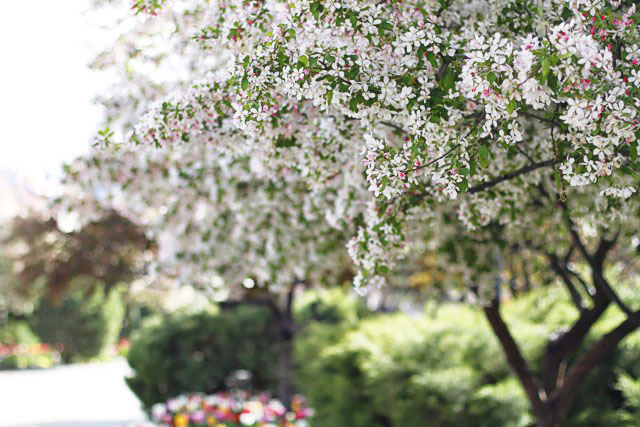 Everything was within walking distance: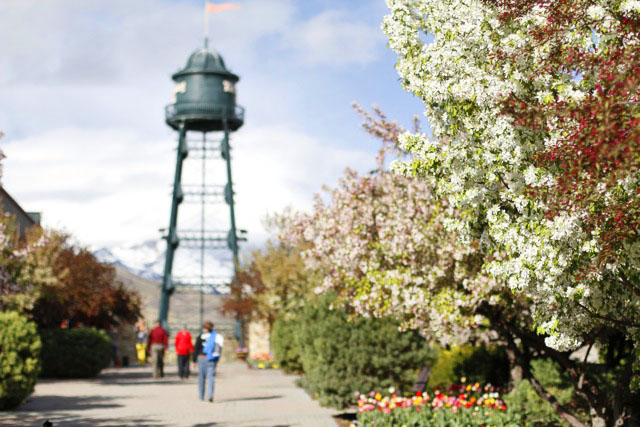 This was a brilliant idea….a hole punch and ring was given out to every attendee to keep track of business cards (thanks to Xyron). Each card represents an amazing, creative person who I was able to meet and chat with: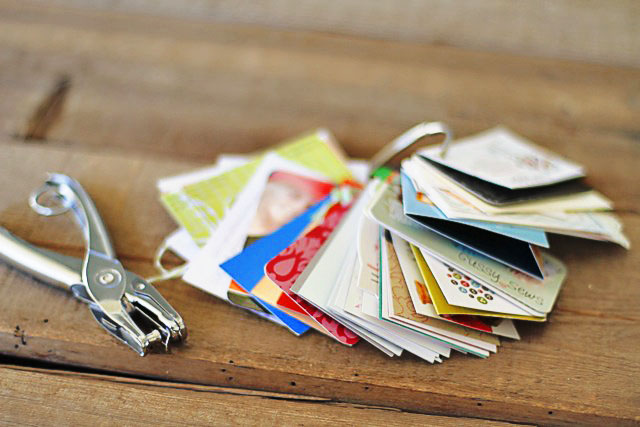 I spoke on a panel called Happy Chaos: Turning Your Passion Into a Business. Moderator Heather of Just Love.ly, and panel mates: Lindsey of The Pleated Poppy, Me, Jessica of Allora Handmade, and Liz of Dear Lizzy, (Thank you to everyone that attended our panel!)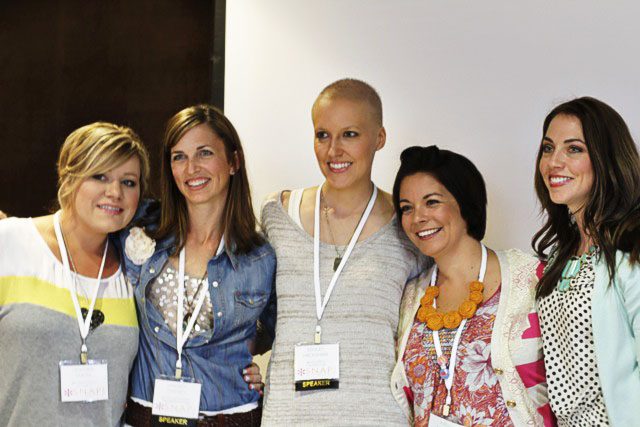 I look so serious…it was kind of a blur so I'm not sure what I said or if it was helpful or not! Reading back some of the tweets afterwards my one story about a potential employee I found on Craigslist stealing my bananas stood out I guess. Ha. Moral of the story: Don't steal bananas from a potential employer on a job interview.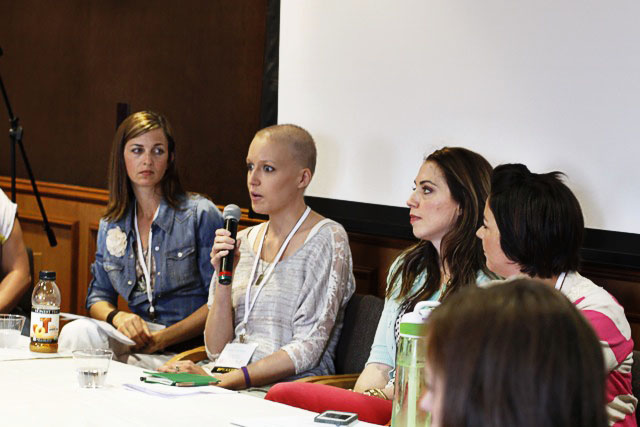 I know every panel was fantastic but I loved the ones that I went to. If I could clone myself I would have gone to all of them. I got a lot of great information out of the Blog to Book panel. The panel consisted of Courtney of Pizzazzerie, Marie of Makes and Takes, and Betty Wong editor from Potter Craft.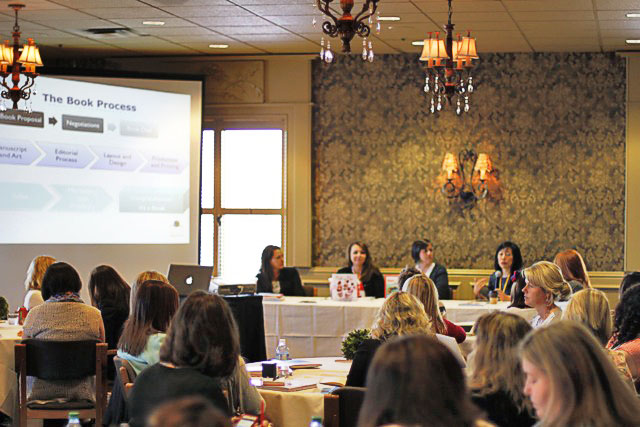 I thought one of the best parts about SNAP was the fact that everyone ate dinner together. It was a great way to meet more people and just hang out without everyone going their separate ways after the panels. It was "girl's night out" every night!
The Queen Bee Market (organized by Mique of 30 Days) was there…..full of handmade goods. The first night the line to checkout was wrapped around the building! No one could resist any of the goodies….and we all love supporting handmade, right?!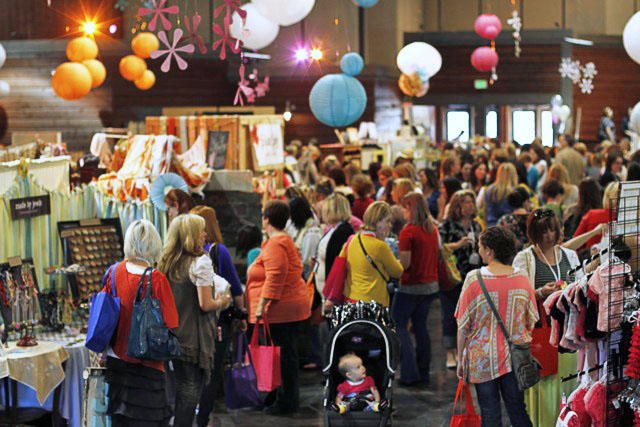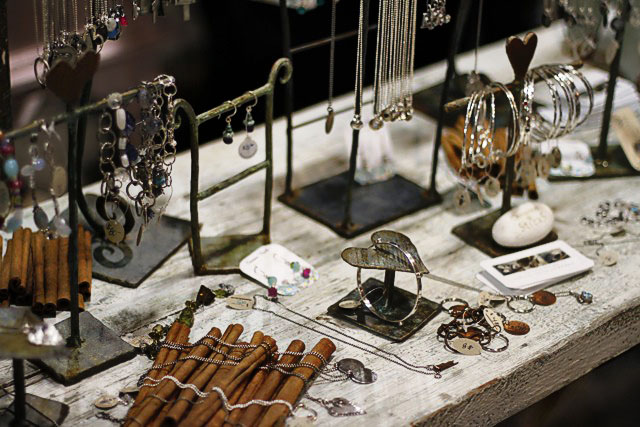 Allora Handmade: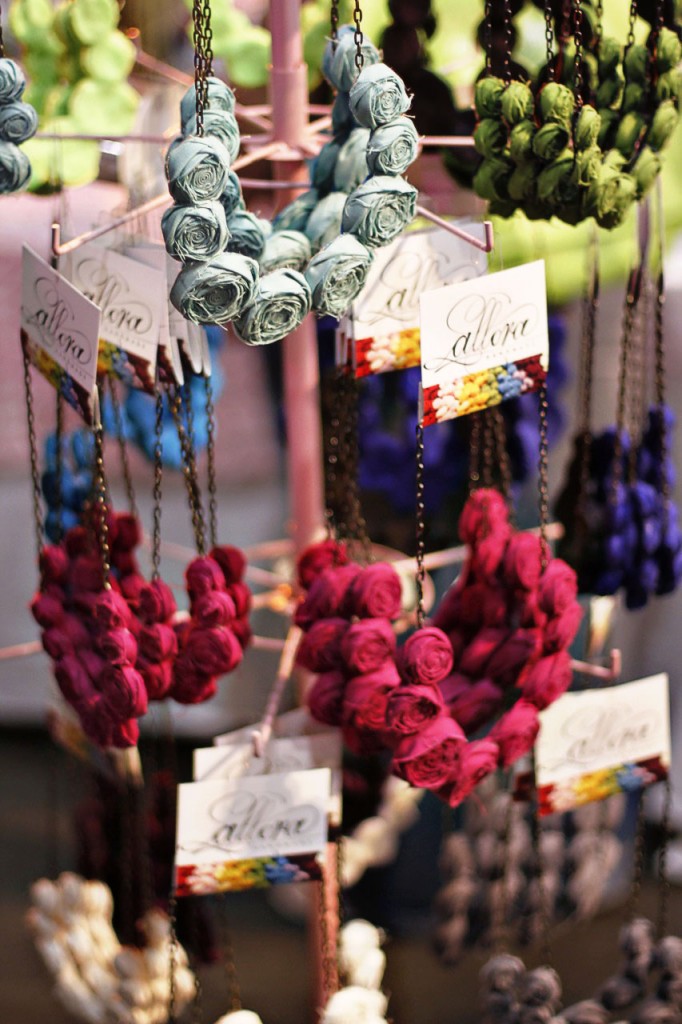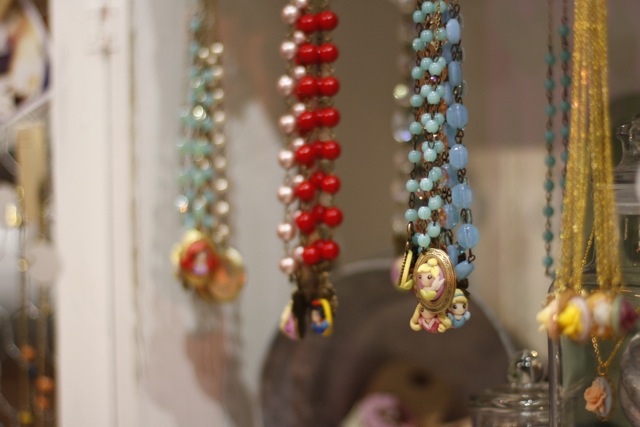 I can't remember the name of this shop…..anyone?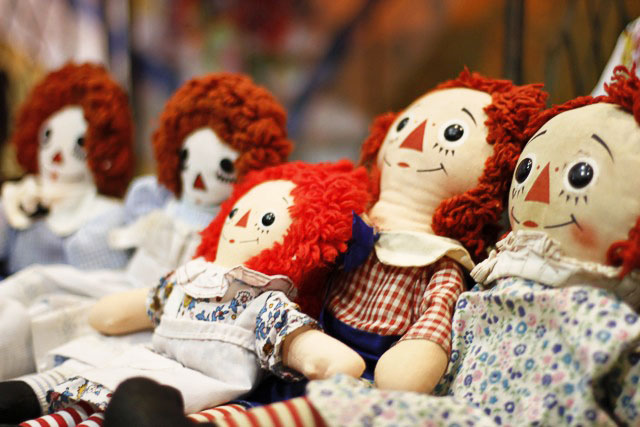 It was so fun to meet up with other blogging friends that I only get to see in person about once a year! Jennifer of Tatertots and Jello, Me, Becki from Whippy Cake, and Amy of The Idea Room.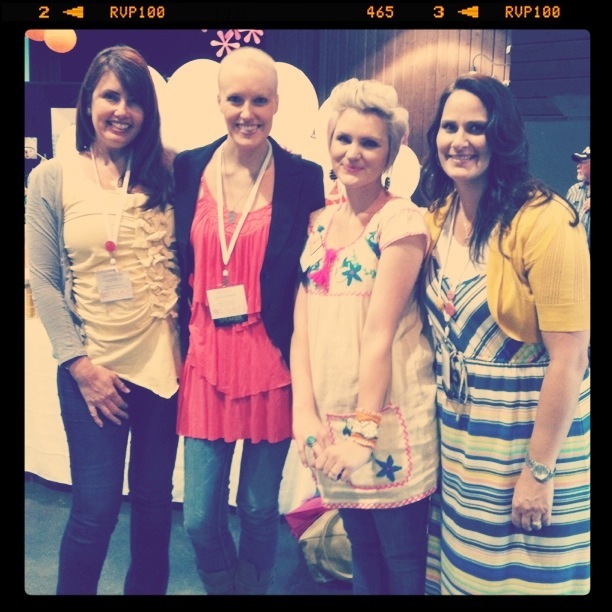 More often than not I was star struck….like at the Discovering and Defining Your Style panel. It was packed…..so I snuck in and sat in the front corner on the floor. I was able to get a pic of Ana White speaking when she turned my way. Panel: Ana White, Shelley of House of Smiths, Emily of Decor Chick, and Kate of Centsational Girl.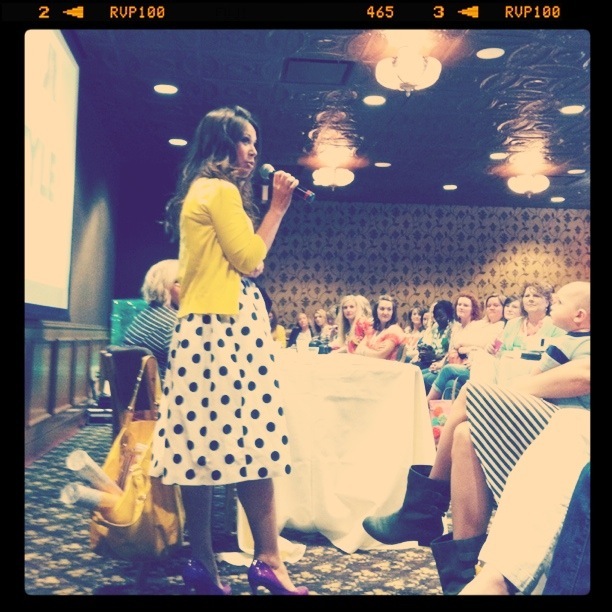 I got to meet so many people I've known forever online….but have yet to meet in person! I finally met my friend Amy of Mod Podge Rocks!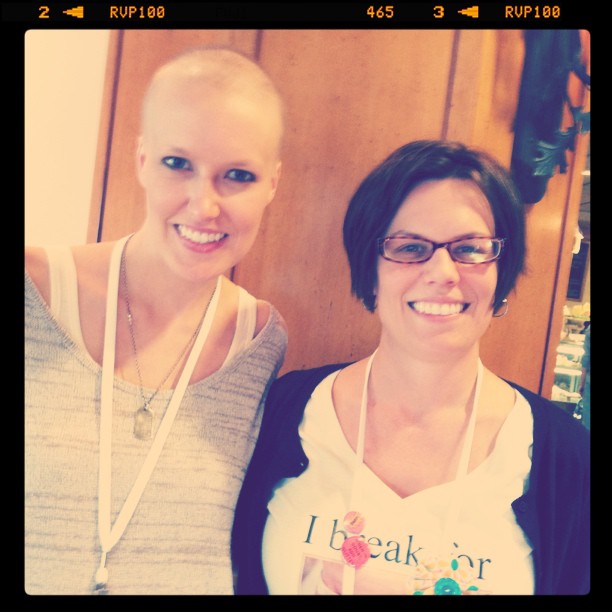 I had so much fun with my friends Amy (Evy's Tree) and Shari. It was some quality girl time and we had a blast.
I loved every minute of SNAP and it went by way to quickly.  It's so great to be home though. Here's Boo before church this morning wearing some new things I brought her from the Queen Bee Market: a head wrap by Vintage Rose Wraps and a Cinderella necklace by Creme de la Gems.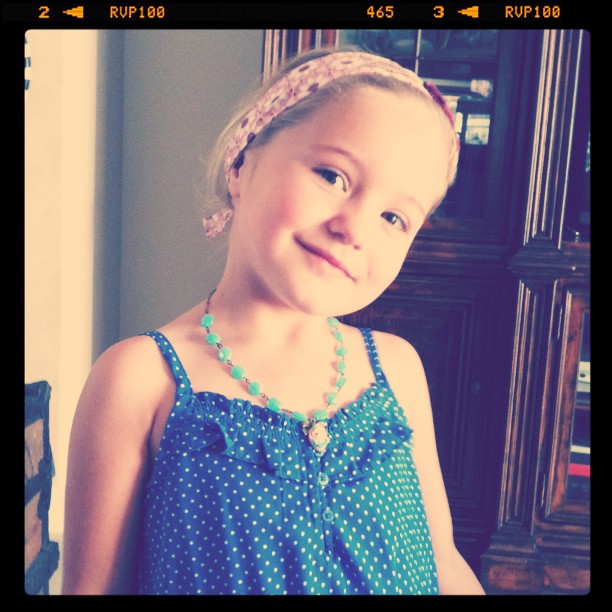 I have to say…..I would encourage anyone who loves creativity and blogging to attend this conference next year if they hold it again. There is something brilliant that happens when so many creative-types come together in one place. Tauni and her team did the most amazing job putting together an organized and super fun conference. They did an amazing job encouraging attendees to meet and greet and no detail was overlooked. I was so impressed!  Great job SNAP! I can't wait until next year!