This past weekend was the Elevate Conference in Huntington Beach. I loved this conference. I have typically gone to larger conferences and they can be so intimidating. Raise your hand if you've ever attended a large conference and gone to the bathroom just so it looked like you weren't standing by yourself.  Just me? Dang. At any conference, the comfortable thing to do is to stay in your own little crowd (i.e. the first people you meet at registration)….but at Elevate the organizers Summer and Jen made sure that didn't happen. The first few hours were spent doing fun icebreakers and a "speed dating" meet and greet.  They kept everyone moving around…..splitting us up into different groups over and over.  I'm pretty sure I met every single person who attended which is awesome.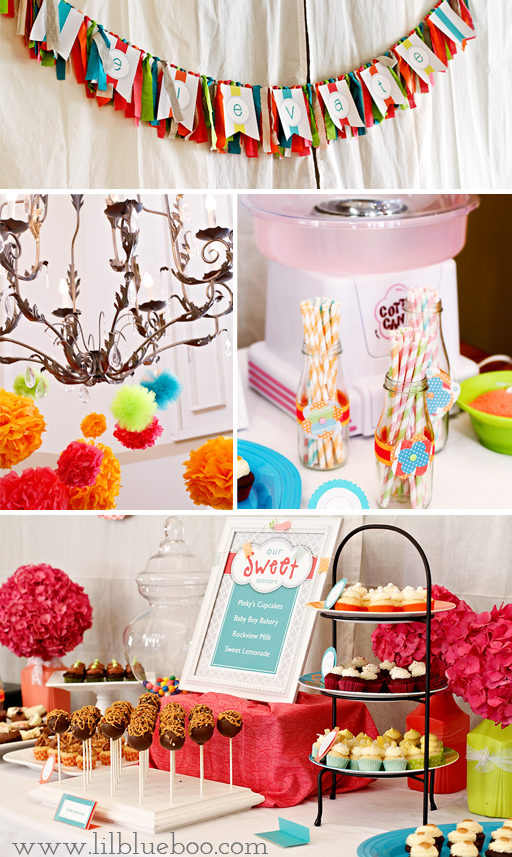 My friend Beki of Whippy Cake was one of the speakers. She gave a ton of great advice about branding…..and she never fails to make everyone laugh.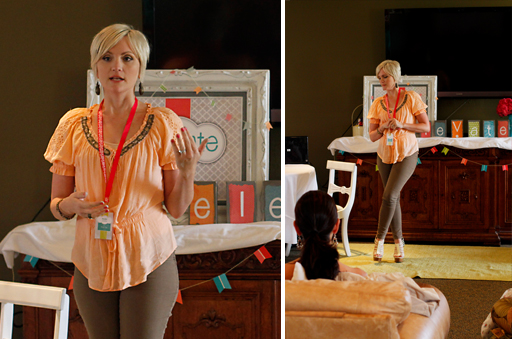 I was one of the speakers too…..supposed to talk about elevation in trials…..but I got a little off track. It was the first time I'd really talked about losing my dad, miscarriages, surgery and cancer in public. I don't feel comfortable unless I'm trying to make other people feel comfortable so I went from sad stories to funny stories…..over and over…..I think it was a roller coaster! I don't remember talking….is there a such thing as post-public-speaking-amnesia?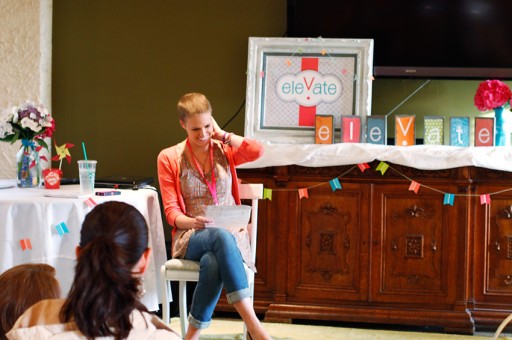 We put together supply kits for local schools (yeah, that's the only reason I got to meet The Gambler at WalMart and stalk him for a photo! I had to stop and get supplies!):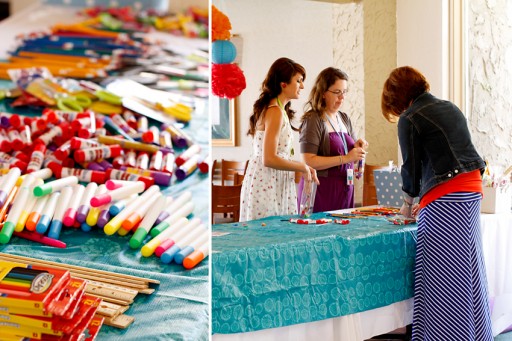 We did a DIY sign. Awesome.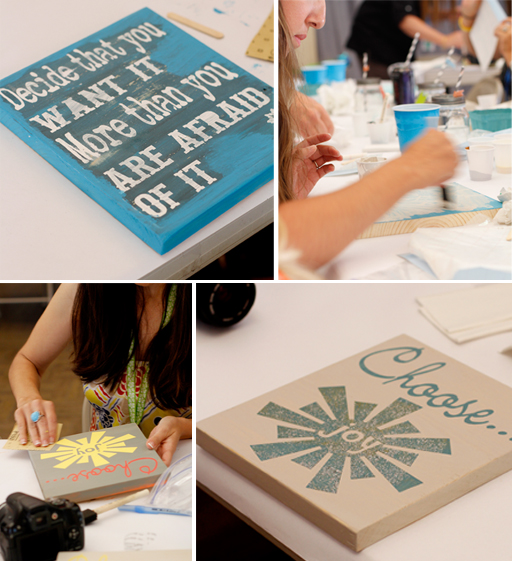 The most fun part of the day was the end….when we played Minute to Win It: Battle of the Bloggers. I don't think I've ever laughed so hard in my life. Jacqui (from Baby Boy Bakery) and I got so tangled up in our streamer game that we were literally choking each other…..and then she karate chopped me….I'm pretty sure it was accidental….but I wish I'd thought of it first. I don't even remember who won.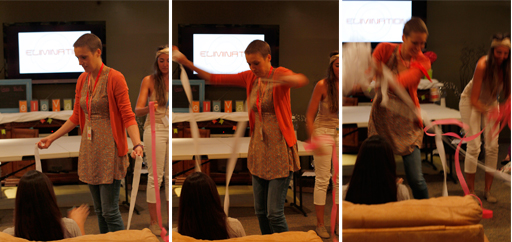 I'm hoping that Summer and Jen decided to do this again next year….or can I wish for multiple times a year? I think the most amazing thing is that they had never been to a conference before…and every little detail they put together for this one was perfect. Seriously, I've thought about doing an event in the desert and I'm a LOT intimidated now.  Maybe I could just hire them to help me!
What conferences have you attended in the past? Would you recommend them to others? I'd love to know!