….apparently we already live in it. Boo drew a picture of it on the chalkboard today. We have a fancy pink Barbie chandelier and we eat pink-cotton-candy-potted-flowers at our table.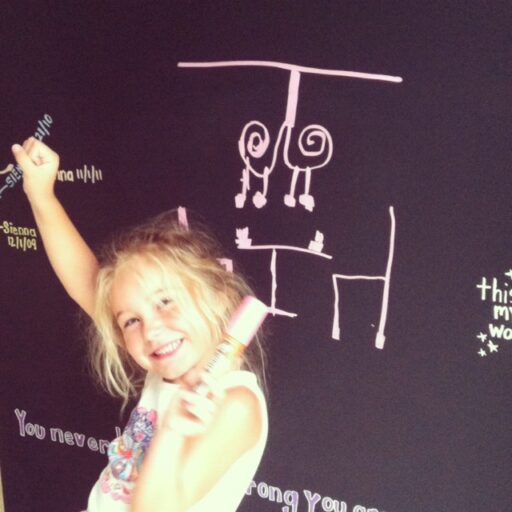 Now I just have to convince Boo that Barbie washes her hair more than once a week. Although, she did take a shower last night…..she just insisted on wearing a shower cap. (I'm just glad the phase of wearing a scuba diving mask at the same time is over…..what's the point of a shower then.) After her shower, she got out and declared: THAT was SUCH a great shower. It made me giggle.
My friend Dan does serious critiques of kid's artwork on his blog "What My Kid's Art Says." Here are just a few favorites but you have to go and read them all…..they are hilarious:
Dan included Boo in his new book: Is that a Picasso on Your Fridge? If you buy a copy and want it signed by Boo she says she'll have to charge you. It's already gone to her head.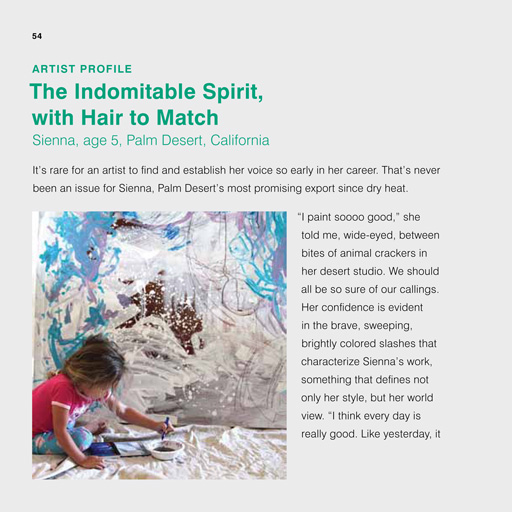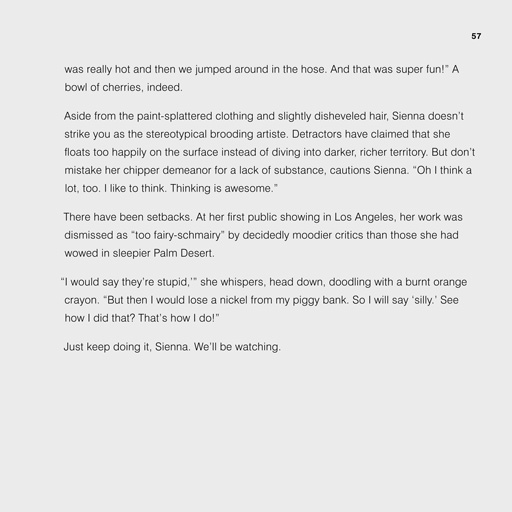 Boo is always drawing. I scratch my head over a few of them. You guys are funny…..any caption ideas for this one?