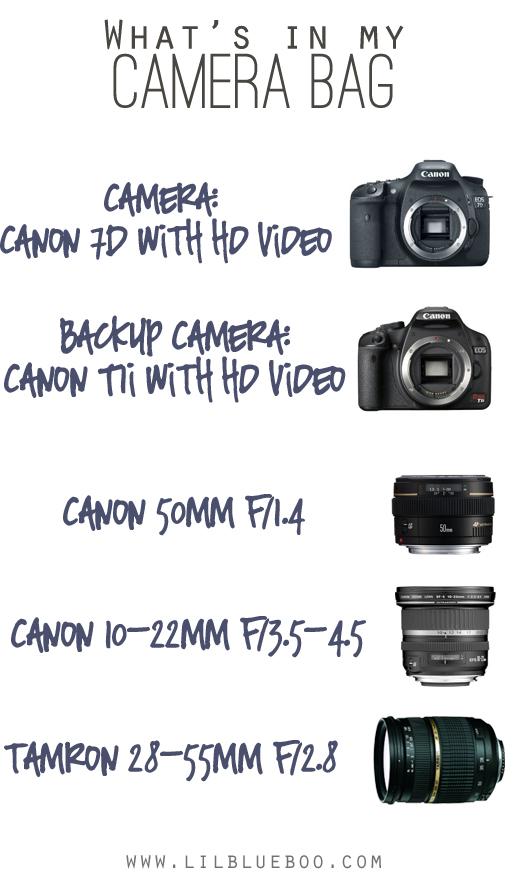 Links to equipment on list:
Camera:Canon 7D with HD Video
Backup Camera: Canon T1i with HD Video
Every day lens: 50mm f/1.4
Wide angle: 10-22mm f/3.5-4.5
Zoom: 28-55mm f/2.8
And I fit it all into my Epiphanie camera bag . This is my blue Epiphanie Lyric camera bag…..and I love it so much I use it as my purse. It just trekked all the way to San Francisco with me. I love that it's cross-body style…but I can also change out the strap to a shorter braided one. Although, I always prefer the across the body carrying: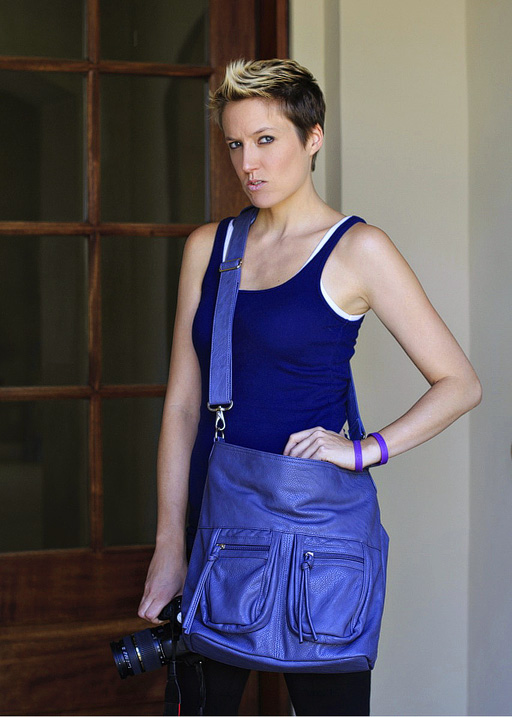 Ha….did you think I was getting all "blue steel" on you with that pose? How's this one….it's more me: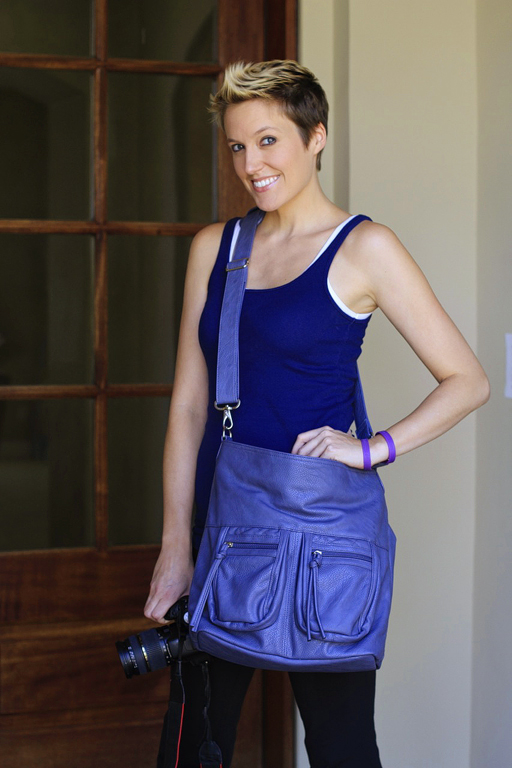 Diesel's as big as my 7D….he fits right in too:
Smile!