My last two collections were hard…..harder than I ever let on…..because it's not easy to work when you don't feel well…..let alone feel inspired.  I remember last spring being in a fabric warehouse, unable to make it up a flight of stairs…..my legs buckling…..I had to sit down right where I was.  I was frustrated that my body was failing me. I was embarrassed that I had to ask people for help. I wondered if the chemo drugs were killing off my creativity right along with everything else.
Today I spent all day in L.A.  I walked up that same stairwell….in that same warehouse.   I visited my favorite peeps to see what new things they had.  I crawled on concrete floors to find the best stuff.  I fought over prices.  I ate my favorite vegetable chow mein at Paul's Kitchen.  I carried around my little inspiration book full of things I love and wandered for hours: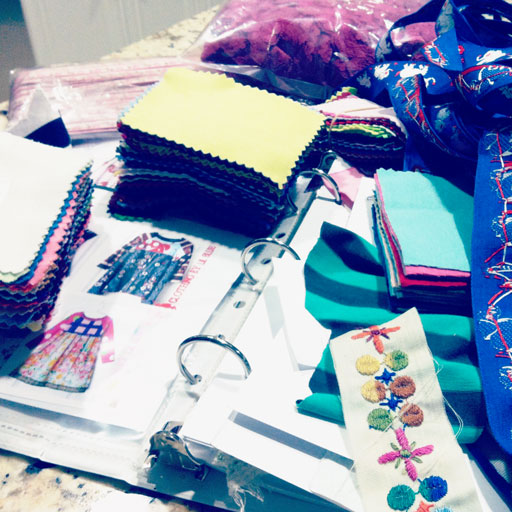 I found some stuff…..for birthday dresses….for a rainy day……for a second edition of the I Love You dress…..as much as the Prius would hold.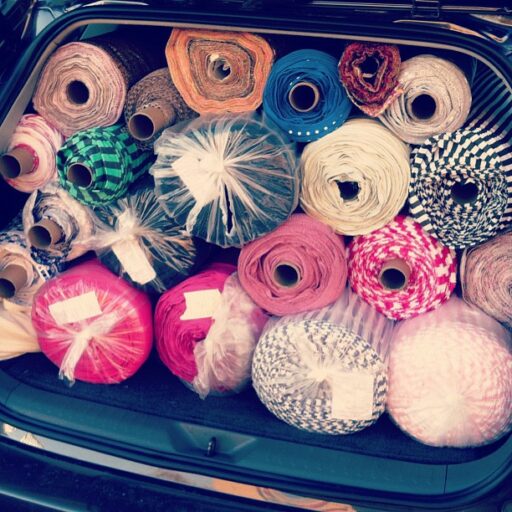 And then…..I found glittery elastic at Target Trim: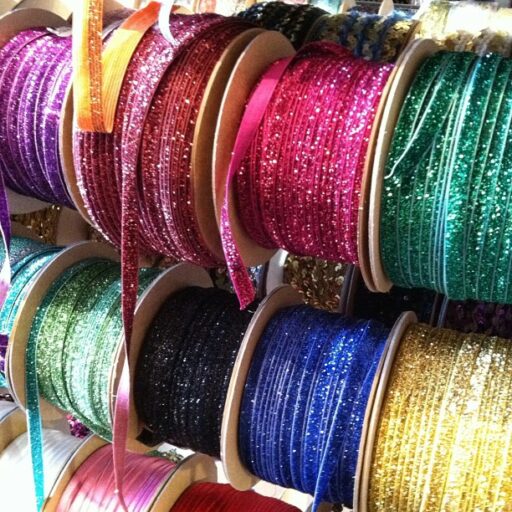 These arrived this afternoon from some awesome friends….if 8 dozen tulips aren't the perfect inspiration for spring I don't know what is: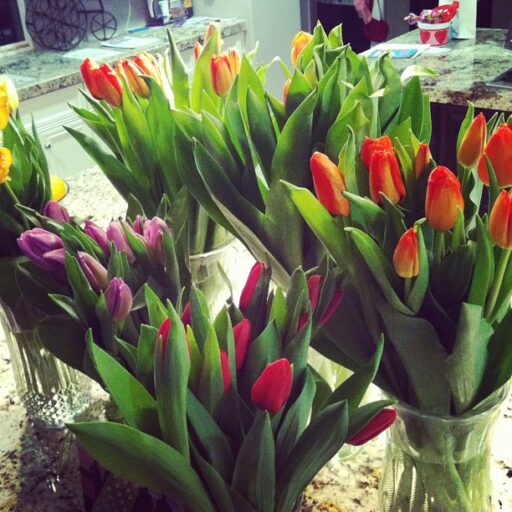 As I drove home from L.A. I just kept getting more and more excited: there WILL be a Lil Blue Boo Spring 2013 collection. Stay tuned for a release date in the next few weeks.
Sorry, I didn't actually catch you a delicious bass…..it just seemed like the right title for this post….based on my random post title generator (that I should invent).
You got like three feet of air that time.
-Napoleon Dynamite