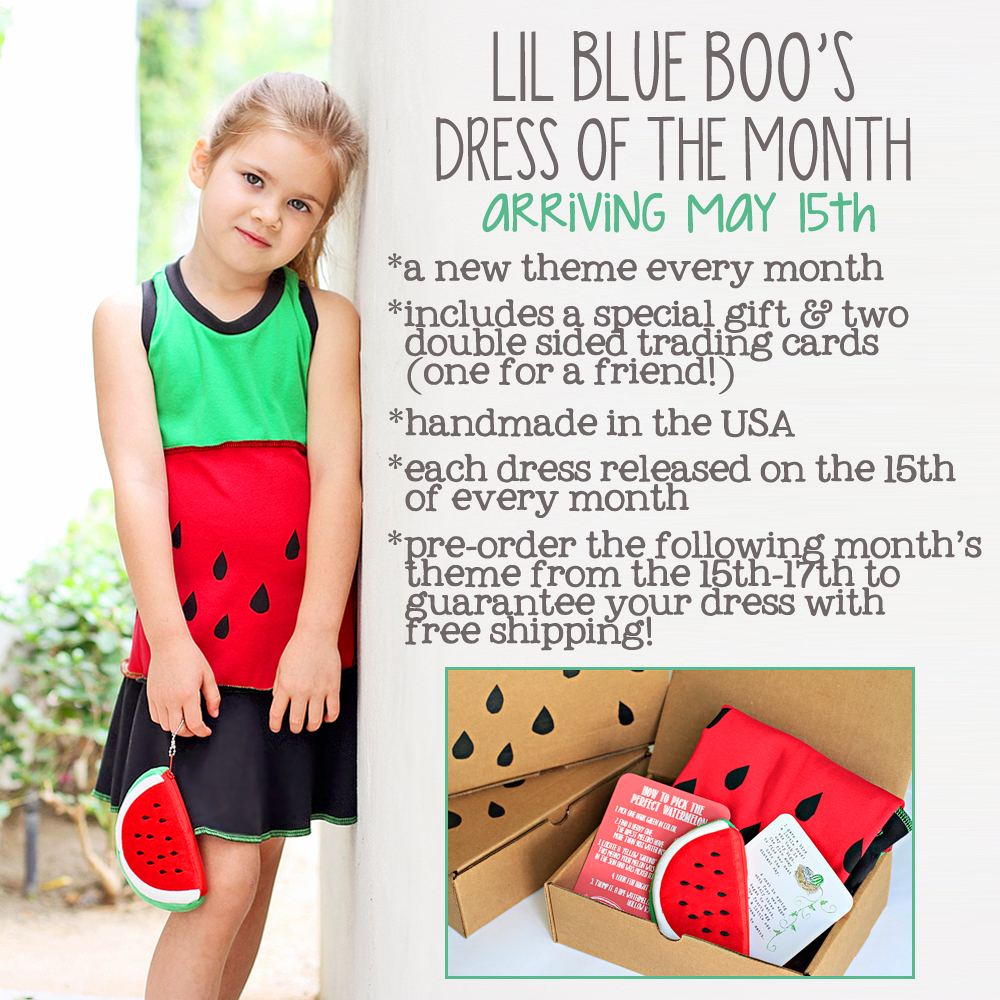 I'm so excited to introduce the Lil Blue Boo Dress of the Month! I have an ongoing list of themed dresses I've been dreaming of….so on the 15th of every month a new dress will be released, along with the pre-order listing for the following month. We are even working towards a subscription option so that you'll be able to pick your size and be surprised each month when your dress shows up!  Each themed box will include a dress along with a hand picked special gift and two double sided trading cards (one for a friend!) to collect or frame. The Watermelon Dress is kicking things off! So, mark your calendars for May 15th when the first dress of the month will launch.  The trading card this month has tips for picking the perfect watermelon along with a sweet little poem and hand illustrated pictures.
For the inaugural first dress you may purchase at any time as long as limited supplies last. However, when you pre-order the following month's dress you will guarantee your size and receive free domestic shipping (handling charges will apply for international buyers).  I've even given you a hint of next month's theme!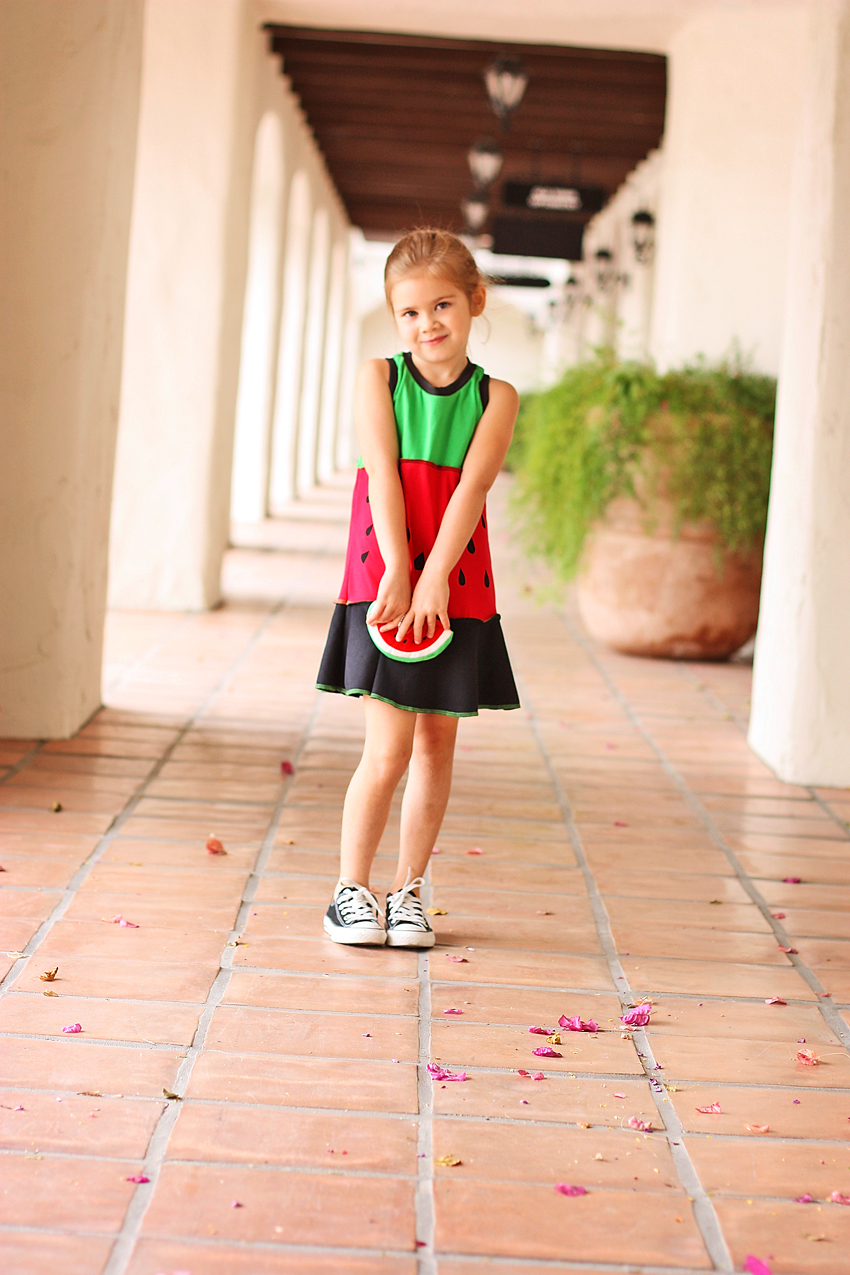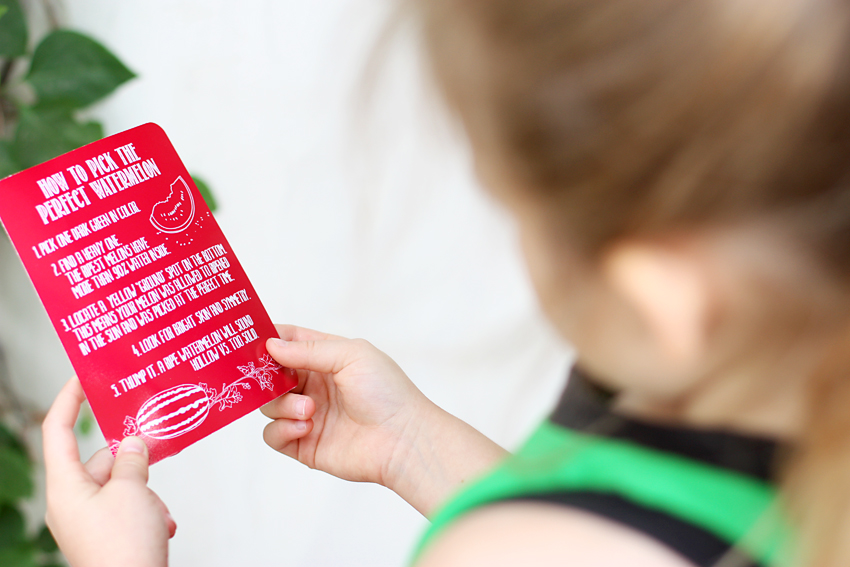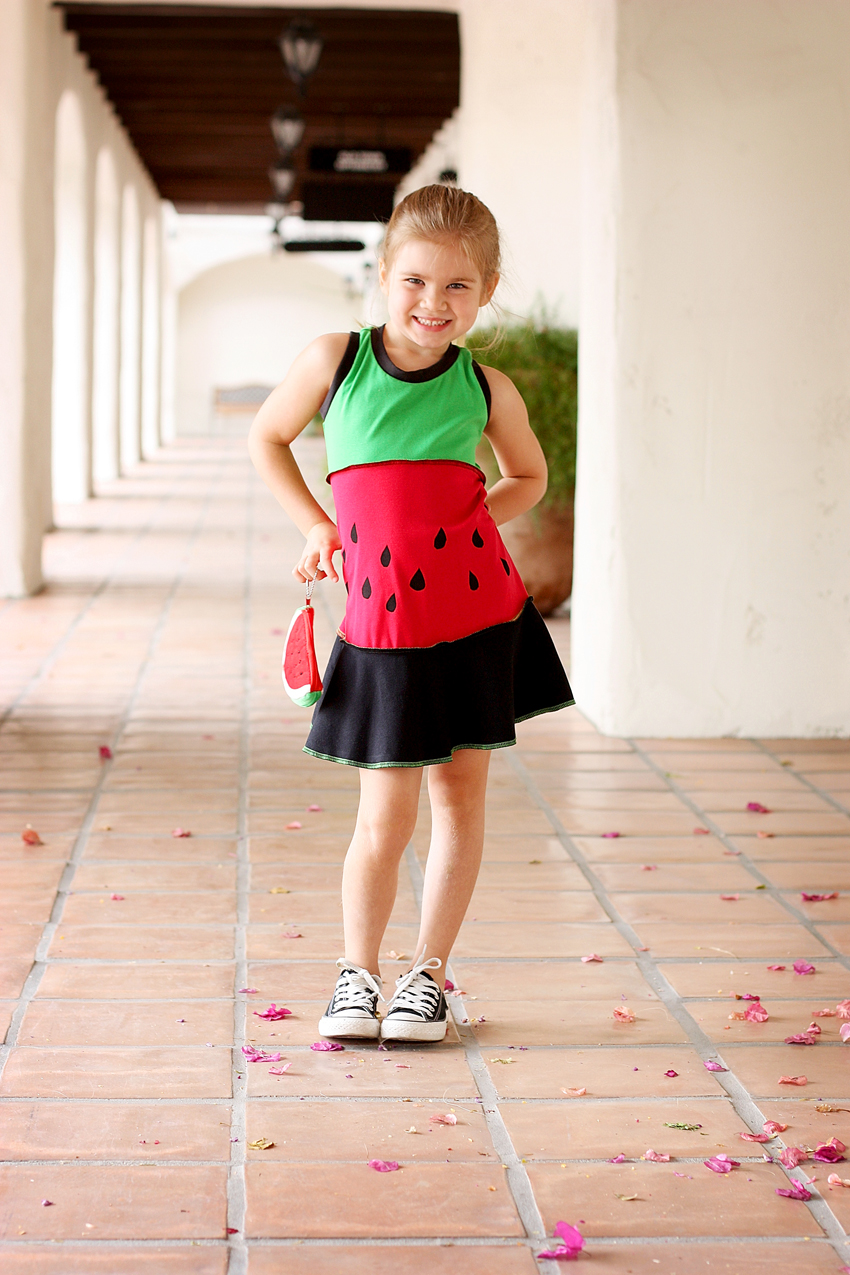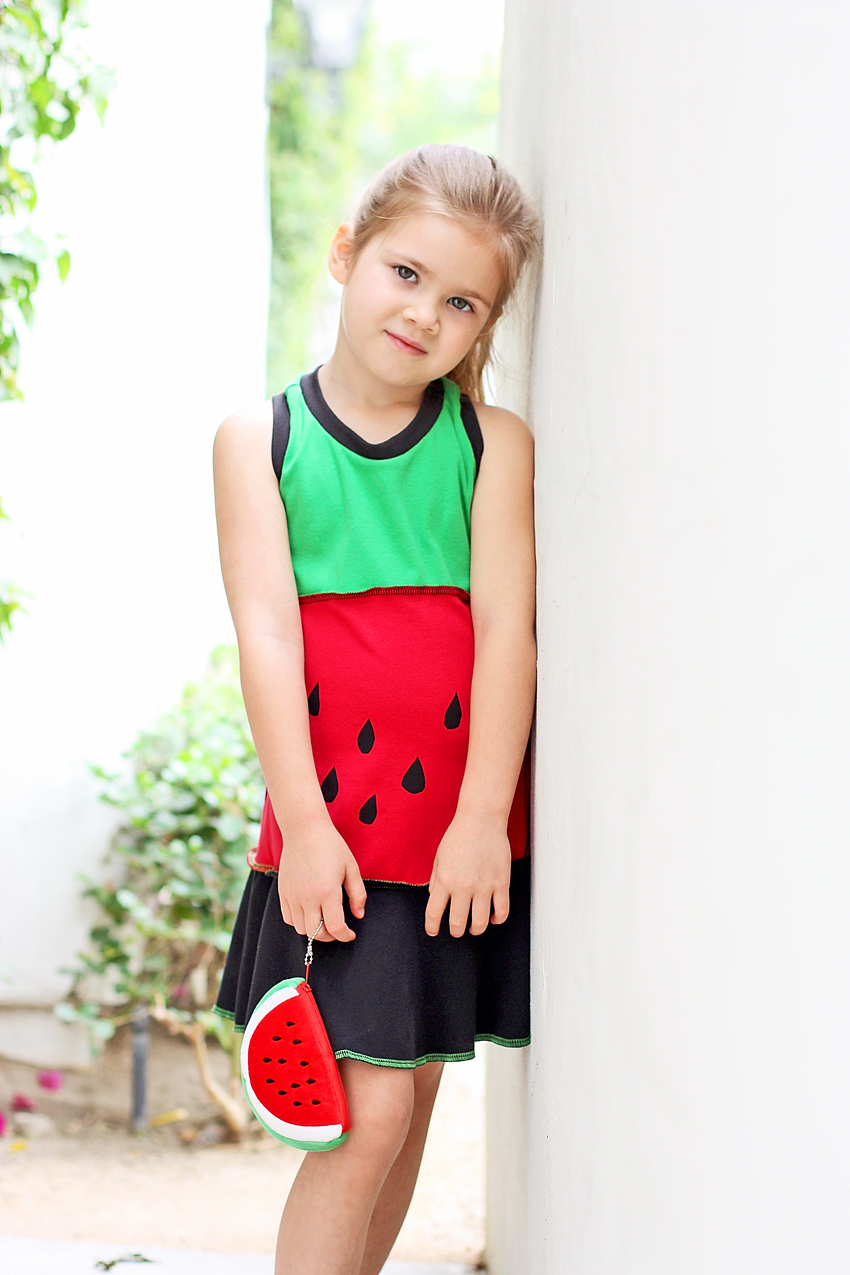 Click here to preview!