He's leaving for 2 days and he has to leave notes so I'll remember things. Only Smokey (the fish) is at any real risk of not being fed….he's not very vocal. The trash definitely wouldn't be taken out without a note…but hopefully I remember what day of the week it is!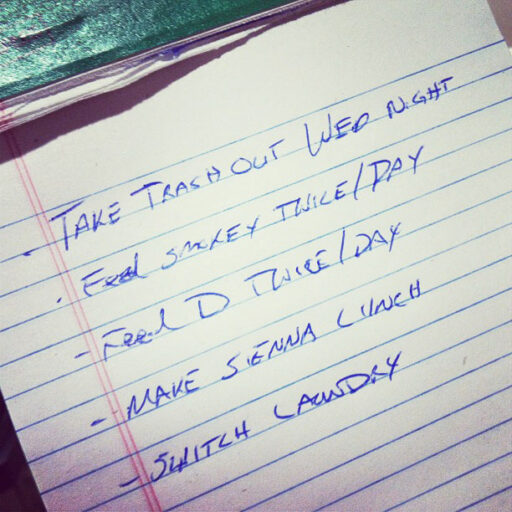 As long as I have a pen and paper I think I'll be okay.  I'm great in the moment. I'm teaching VBS all week up at our church and Boo is having a blast.
Me: What's been your favorite part of VBS?
Boo: You Mommy.
Who would have thought she'd be so excited to have me around?!  I thought for sure she'd be embarrassed of me!