Almost 2 years ago I received a package in the mail from someone I'd never met, a woman named Amy. It was a beautiful knit blanket/shawl that had been prayed over by her church.  It had a little note written with it:
May God's Grace be upon this shawl…warming, comforting, enfolding and embracing. May this mantle be a safe haven…a sacred place of security and well-being. Sustaining and embracing… in good times as well as difficult ones. May the one who receives this shawl be cradled in HOPE, kept in JOY, graced with PEACE, and wrapped in LOVE.  Blessed Be!
I passed along this special blanket to a special friend today…adding prayers to it. Maybe it will just keep going, building and spreading prayers with it as it travels.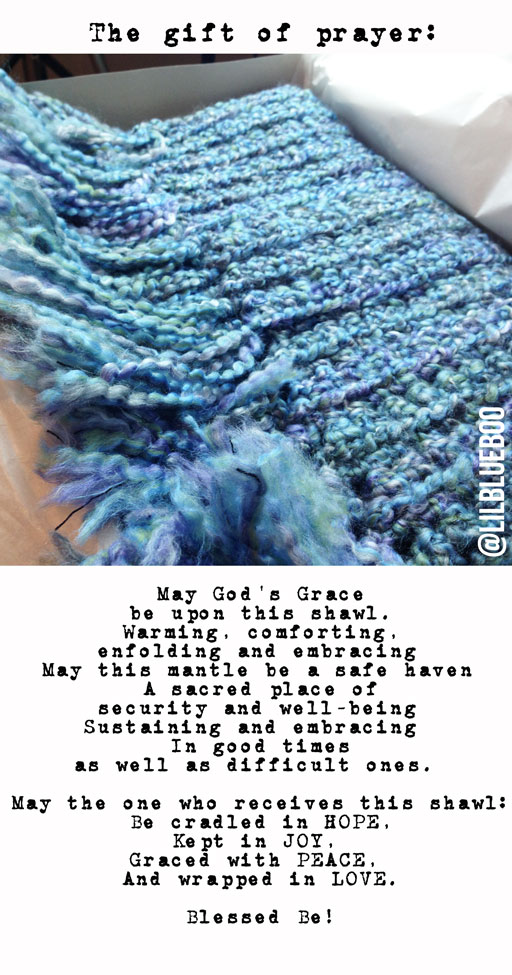 People are always asking what to give to friends who are going through illness or loss.   I love this gift of prayer.  And it doesn't have to be a handmade shawl (because I can't knit or crochet despite numerous attempts, so that's not an option for me)…maybe a handmade quilt, or just a soft blanket purchased from the store.
And then have everyone you know say the little prayer above over it.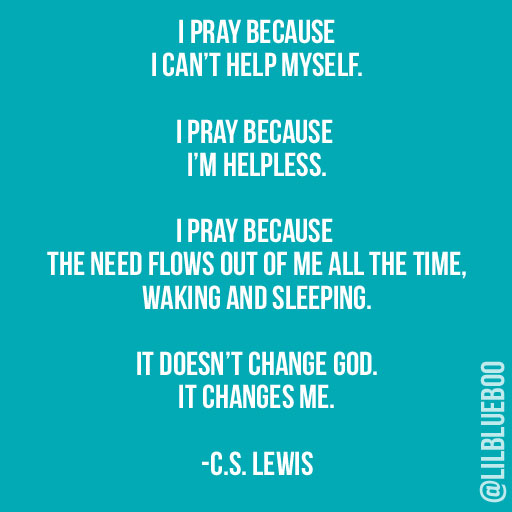 Two books on prayer that I love…
Help Thanks Wow by Anne Lamott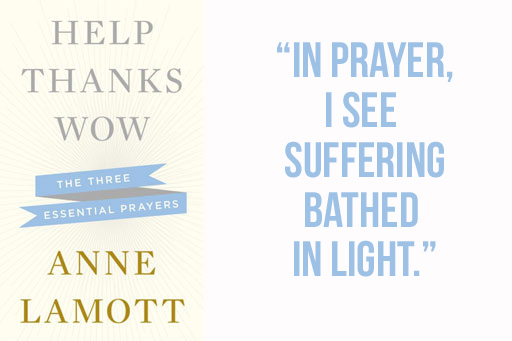 Sacred Rhythms by Ruth Haley Barton