I found a lot of random things while cleaning out the old depot that we moved to our property:
("Dee  POT" as Boo calls it)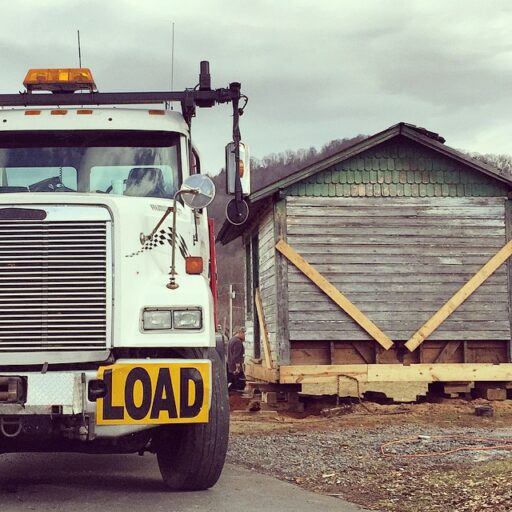 Part of the deal with moving it was that I had to move all the contents as well. That has been my most favorite part. Sifting through old stuff and finding things like this one tiny bible page tucked away behind a dresser drawer: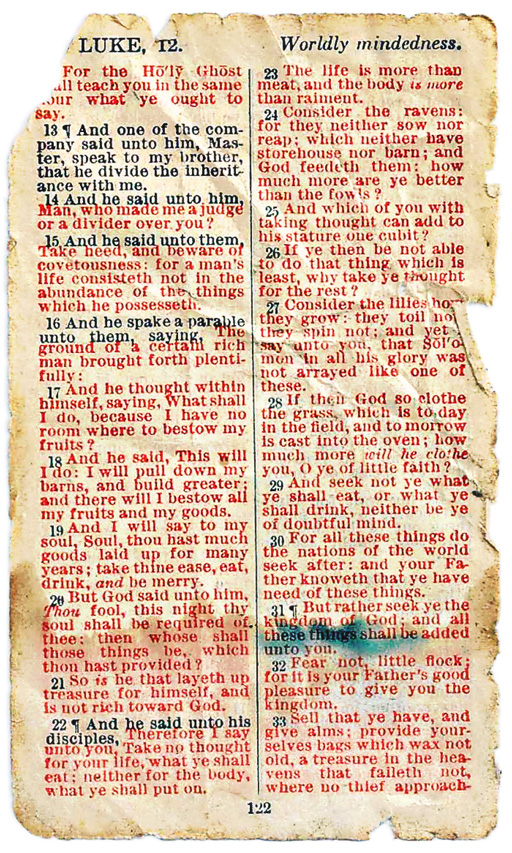 I like to find old things and I like to keep lists of things.  So here is an extensive list of the 57 old things that I found in the old depot:
1 vintage can opener
2 metal serving spoons, 1 strainer, 2 spatulas, 2 carving forks
2 large kitchen spoons, 2 spatulas
1 ice pick
1 knife with the carved initials J.N.B.
1 1940's coal stove with chimney
1 dresser, 1 vanity, 1 desk, 1 side table
1 metal hospital style bed
1 roll of wood/wire picket fencing
1 carved wood 4-post bed
2 metal mattress springs
1 clay bowl
1 burlap hardware store sack
1 pulley-screw-thingy
1 plastic flower pot
1 aluminum walking cane
1 wood slat chair
2 broken lamp shades
1 aluminum lawn chair bench, no cushions
2 lawn chairs, no cushions
14 bits of metal, springs, chain
2 sets of yard chains
1 instruction sheet for yard chains
1 magazine cut out of a bride with another cut out with the words: My Dear Old Home Farewell: Good-by each room, each sunny nook, Where I have live my days, Good by before I close the door, Upon my girlhood ways.
1 magazine cut out of a floral arrangement
1 father's day card signed: With love, Charlene, Jay and Ronnie
1 plaque: Corbett Champers, Ph: 926-1133, Rt. 4 Waynesville, NC*
1 photo of a young boy outside a farmhouse in the snow
1 "The Workbasket" subscription card with an address hand-written on the back: Mrs. John Towe, Route 4, c/o Roundtree Dairy Farm, Sulfolk, VA**
1 photo negative of a man in front of a car
1 small bible page: Luke 12:1-33
1 baby hospital photo: Carol Lee Plott, St Joseph Hospital, October 4, 1965, Weight 6 lbs, 13 oz, The proud parents: Mr and Mrs Charles Plott (Back: Infant Photo Supply, Dayton Ohio)
2 birdnests
1 gigantic hornet nest
*I looked up Corbett Champers, he died in January 1978. He worked in the leather cutting department at Wellco, 1 of 28 employees according to an anniversary ad in the Waynesville Mountaineer September 3, 1951.
**I looked up Rountree Dairy Farm. It's now a housing development.
In Pictures:
This magazine cut out looked like it was cut to fit in a frame. The frame is long gone. Maybe it had been pieced together for a wedding present?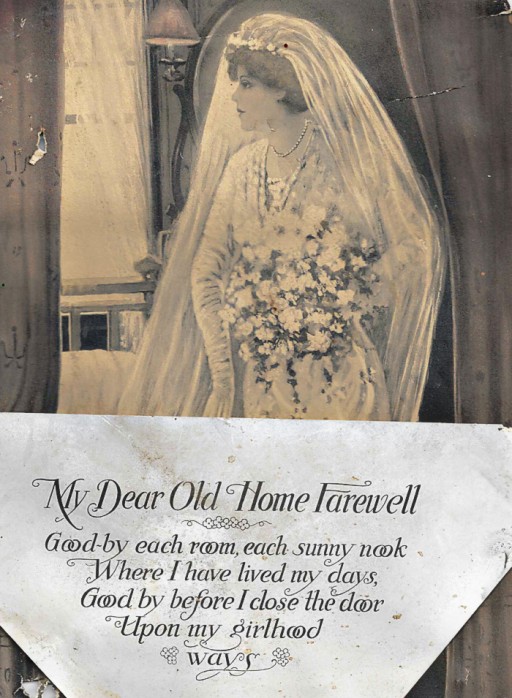 The boy in the snow. This photo was half eaten by some little varmit: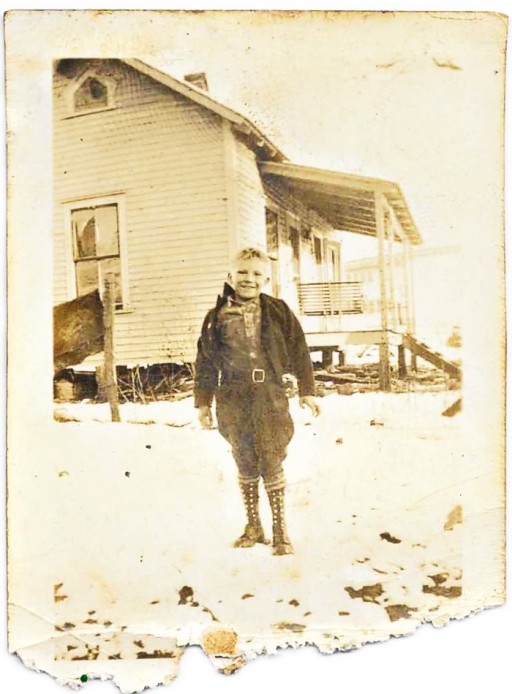 A hospital birth photo: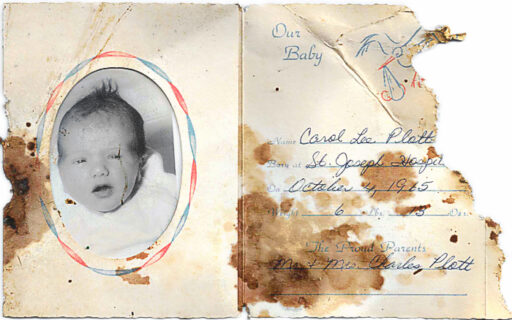 The old negative of a man and his car. I reversed it to see the actual image:
A vintage can opener: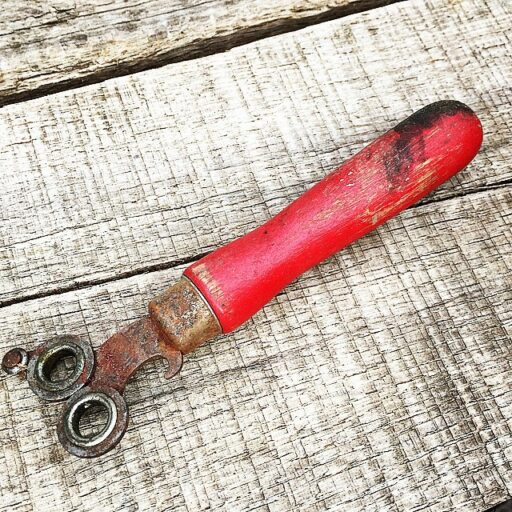 Odds and ends and cooking utensils: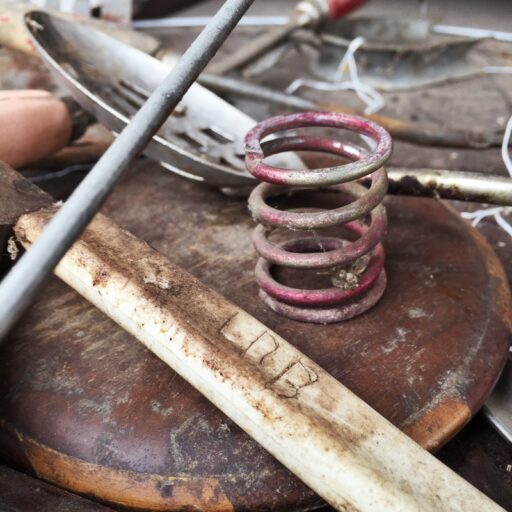 A metal plaque, probably for a hunting dog collar: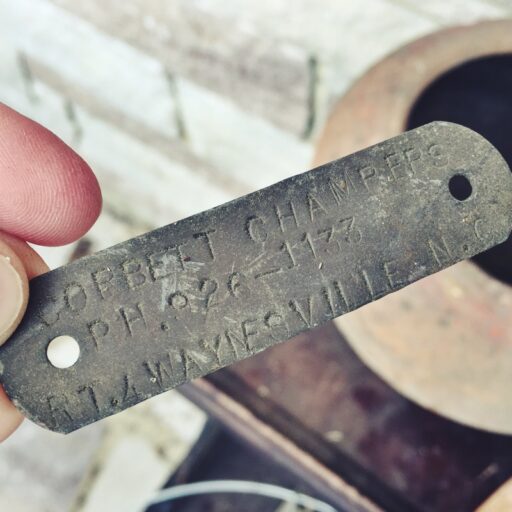 This beautiful streamer filled bird's nest: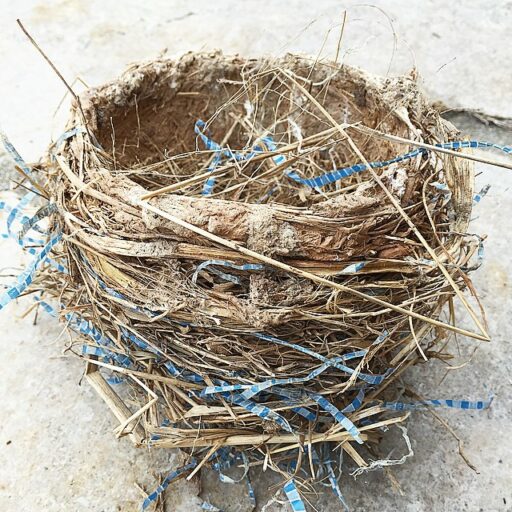 A bunch of random furniture and other remnants: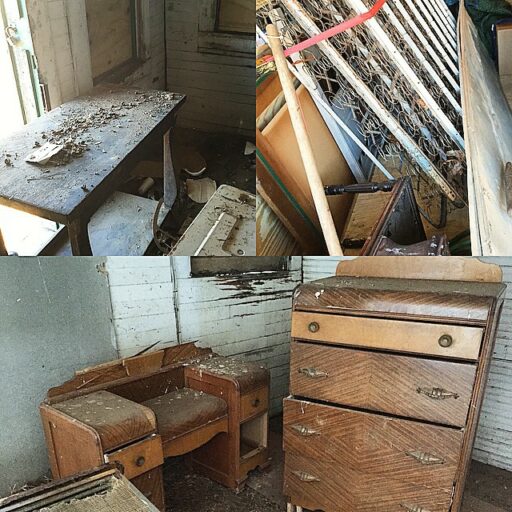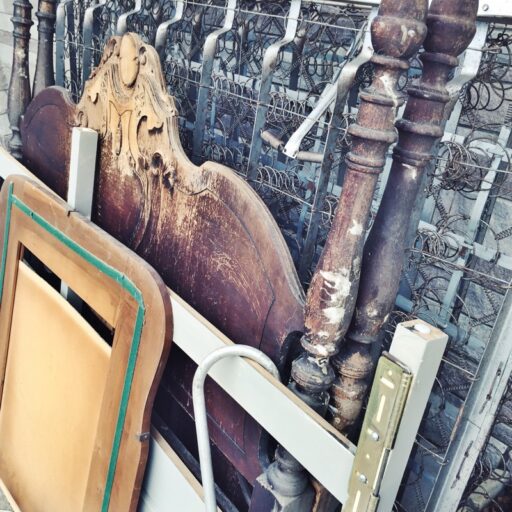 The old 1940's stove and the chimney:
If anyone happens to know any of the people in the "orphan" photos let me know. I would love to return them to their families.
We haven't yet done anything to fix it up the depot yet. Hopefully this summer will be the start of that process.  The first step will be sealing it up and making windows for it.
You can read about thefinding and moving of the depot here.