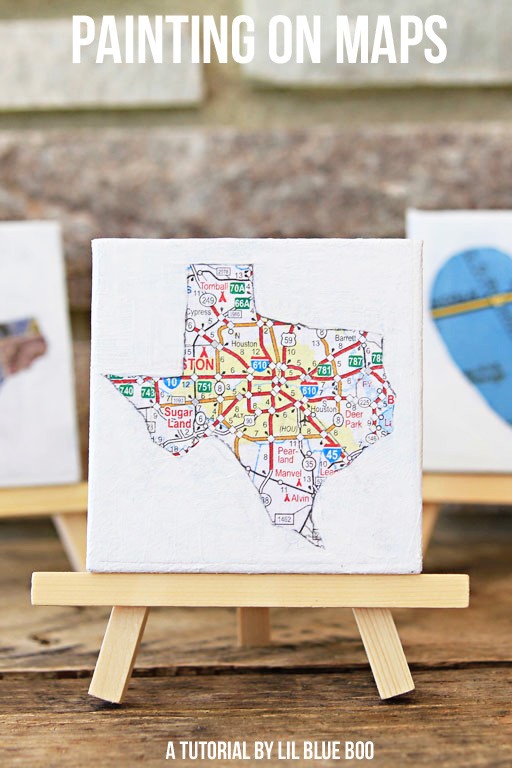 Michaels is celebrating their Big Brand Sale starting this Sunday and as part of that they asked me to make a project using my favorite art brand. I picked a brand that I've used for as long as I can remember and one that I've carried into the most wide variety of projects: Liquitex.
There are so many ways to use Liquitex products because they are intermixable and colors match across ranges allowing you to layer tube color, paint markers, spray paint and ink, or work wet onto wet with mediums.
The project I came up with was to create these cute little paintings using old maps, a fun way to recycle old maps you might find while cleaning out the car or your National Geographic magazines. You can stencil whatever you want on the canvas: a state outline, words, wedding dates: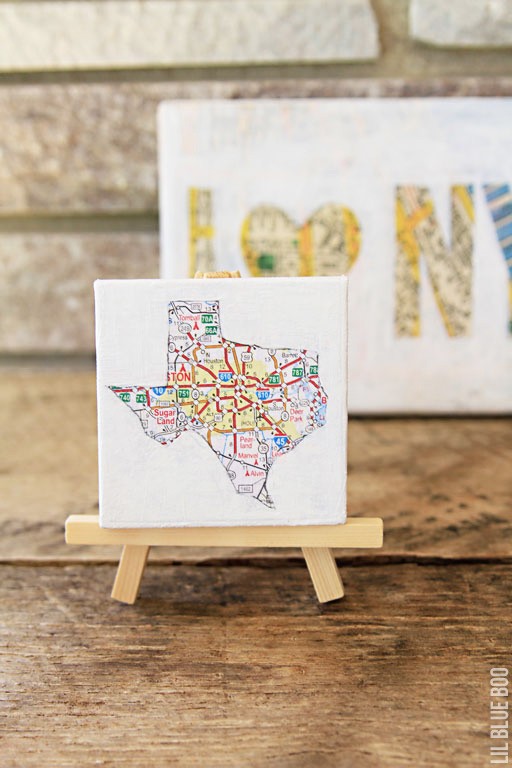 On any scale: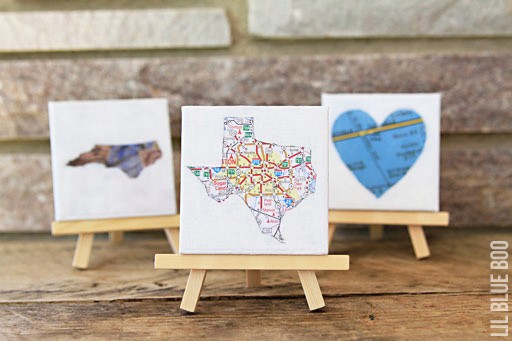 Besides old maps and a canvas to start I used Liquitex Acrylic Gesso and Liquitex Matte Medium: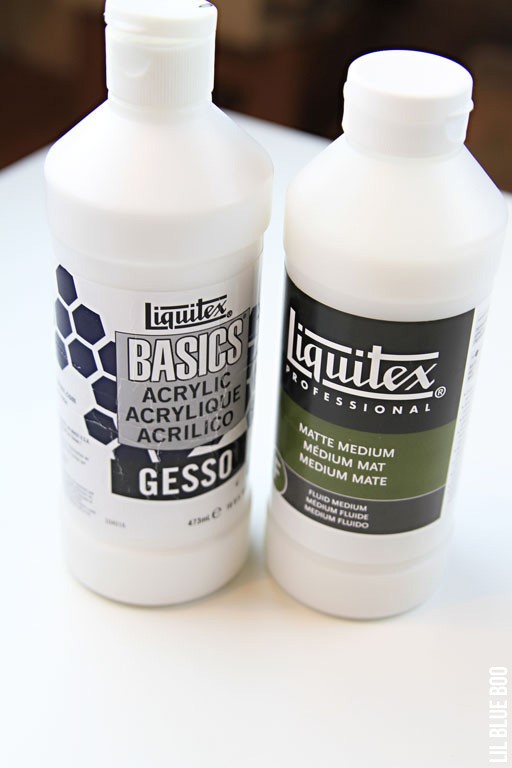 I used a few old maps, but the stamps were an old piece of scrapbook paper I had laying around: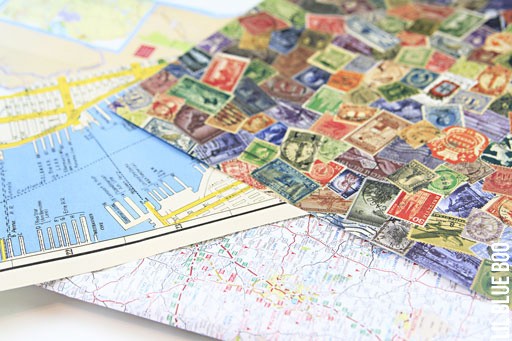 Step 1: Cut a piece of map to the size of the canvas being used.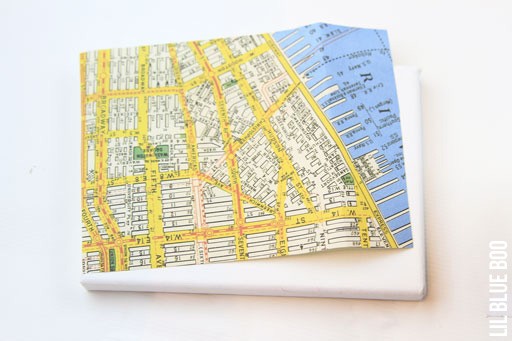 Step 2: Put a generous coat of Liquitex Matte Medium onto the canvas using a paint brush. The medium works like glue and because it's archival quality won't disintegrate and yellow over the years. It also creates a nice matte quality if you are gluing something with a glossy finish.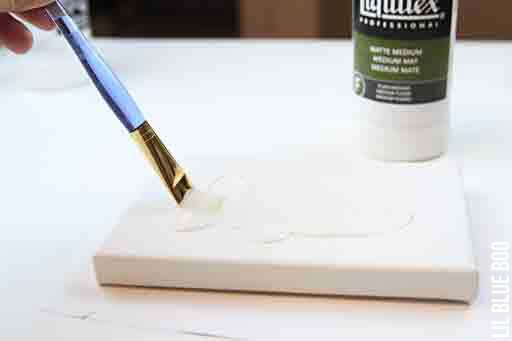 Step 3: Press the map onto the canvas and try to smooth out as many air bubbles as possible. A credit card is the perfect sized tool for this.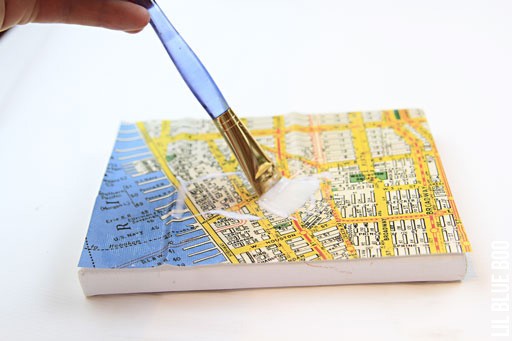 Step 4: I created a template for my design using Powerpoint but you can do this in Photoshop or just freehand your design. I placed chalk transfer paper underneath the template and outlined onto the canvas.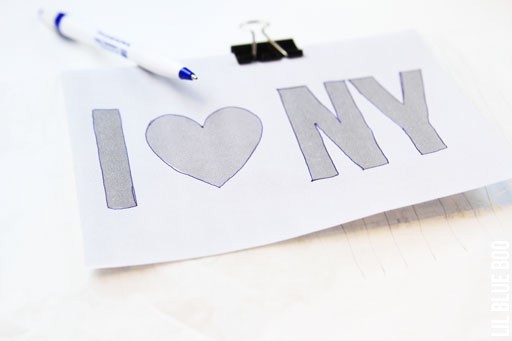 Step 5: This was another design for another canvas.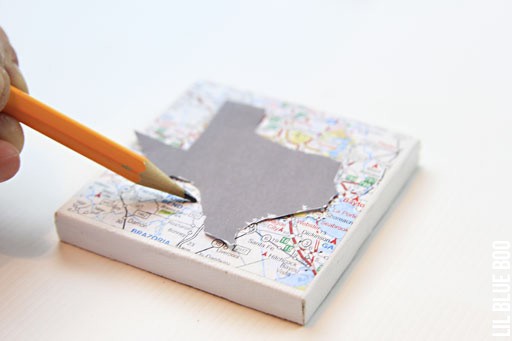 Step 6: Once I had my outline I used a brush to fill in outside the lines with the Gesso. Gesso is used as a primer but is great for white-out because of its opaque quality. Without Gesso you would probably have to paint multiple coats: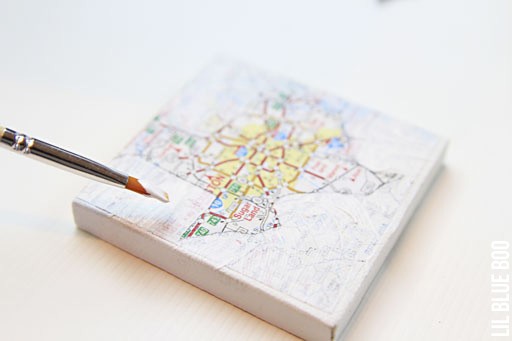 On the other canvas: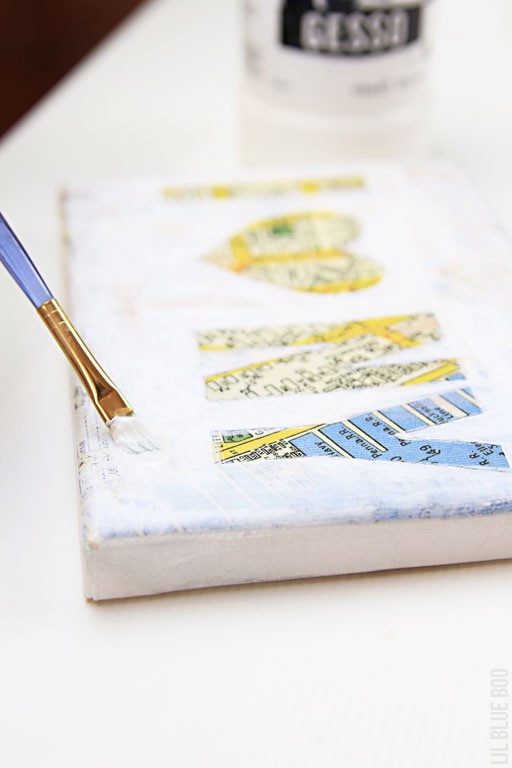 Didn't they turn out cute?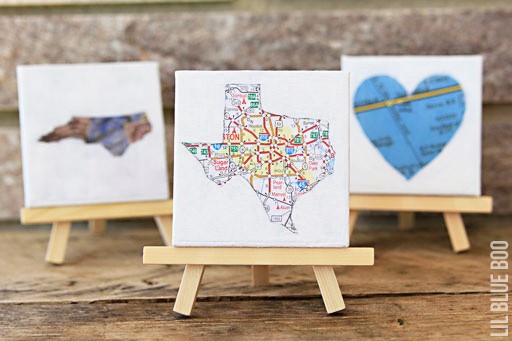 Save those tattered Road Atlas's for quick little gift ideas: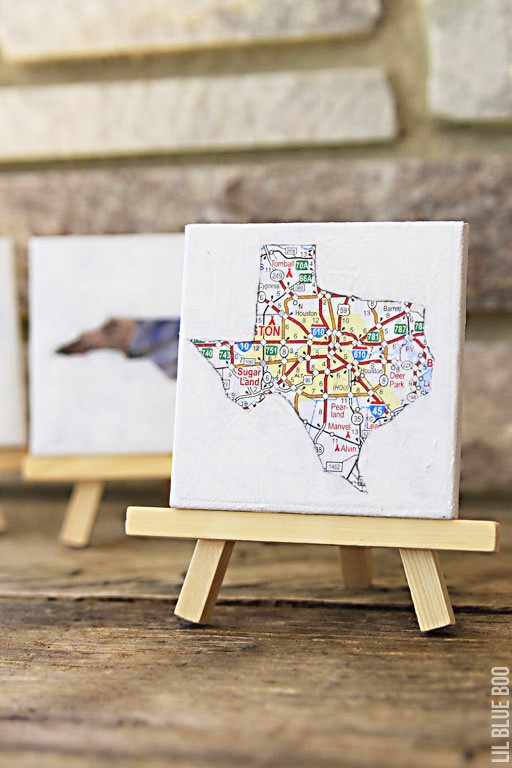 You can also use the same technique using paper, magazines etc!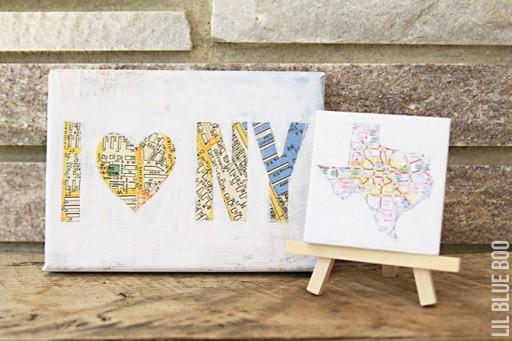 It was so fun helping Michaels celebrate their Big Brand Sale, which launches next week, and getting to create a project using product from a brand that I love!
Check out all of the Liquitex products in store or on Michaels.com – and great news! Liquitex is on sale for the next 2 weeks! Just check out the Big Brand Sale landing page for more details.
Click below for more fun art tutorials for gifts or home decor (or here for direct link):