We drove up the Blue Ridge Parkway a few days ago to Mount Mitchell State Park, about 35 miles north of Asheville: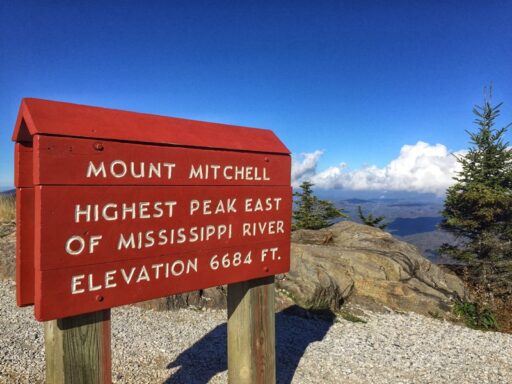 A view of the Burnett Reservoir on the way up: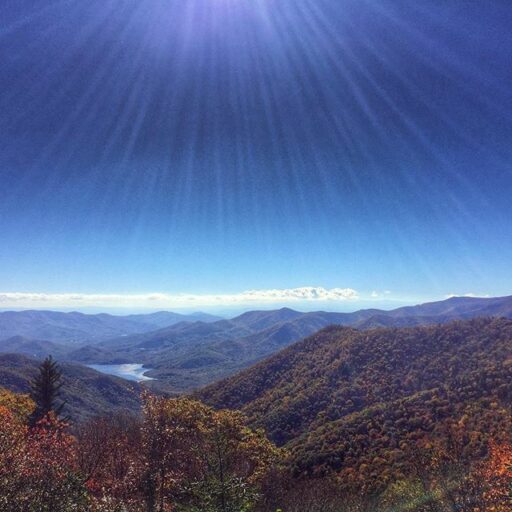 On top of Mount Mitchell (dog friendly!):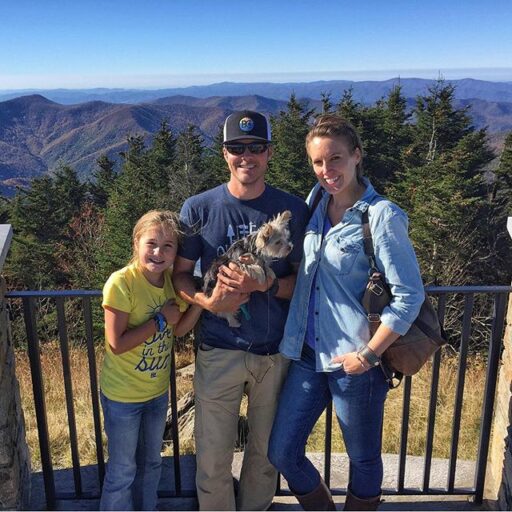 Leaving a rock tower at Dr. Mitchell's grave: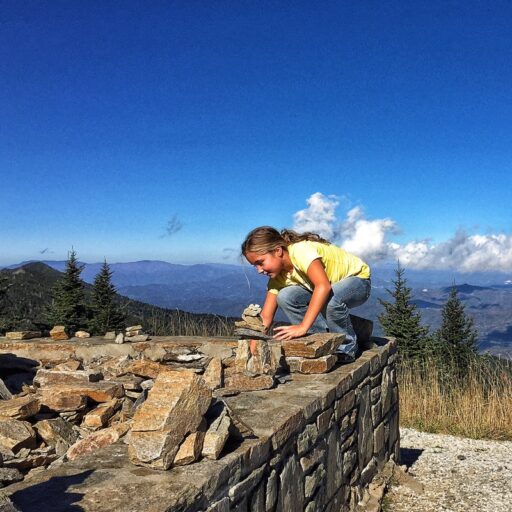 The mountain was named after Elisha Mitchell, a professor at the University of North Carolina, who first explored the Black Mountain region in 1835, and determined that the height of the range exceeded by several hundred feet that of Mount Washington in New Hampshire, commonly thought at the time to be the highest point east of the Rocky Mountains. Mitchell fell to his death at nearby Mitchell Falls in 1857, having returned to verify his earlier measurements.
–source
On top of Mount Mitchell is the spruce-fir forest, and as you walk up it smells like Christmas trees:
The summit is just a quick (but steep) walk from the parking lot and at the top are 360 degree views of the Smoky Mountains all the way to Pisgah. If the sky is clear you can see Grandfather Mountain and Clingman's Dome all from this one point! The top is closed during the winter so if you want to visit make sure to get there in the next two weeks.
Find more of my favorite places in the Smokies and Asheville here.