I finally got the "Just Thru Town" sign hung over the doorway to the living room.  I took this photo before church on Sunday and I love that it caught Brett pushing Boo outside on the tree swing: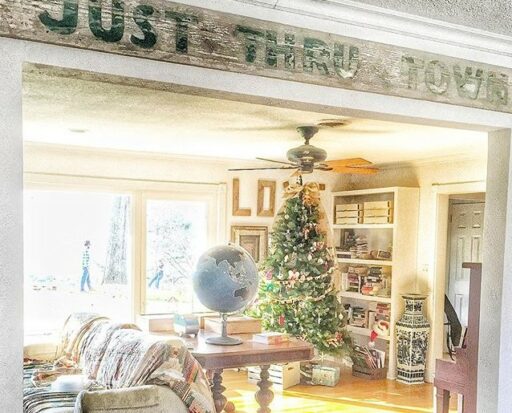 I found the globe in the background last year at a thrift store. It's big and metal and just needed a few tweaks. I moved the magnetic poetry from the refrigerator to the globe!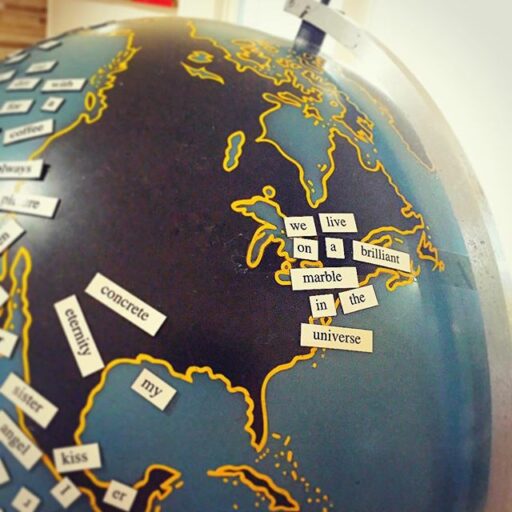 I can tell which poetry is Boo's because all of her word groups are below the equator: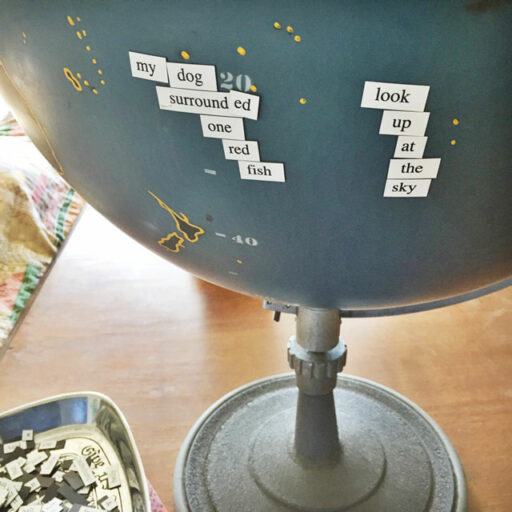 The circus sign in progress a few days ago: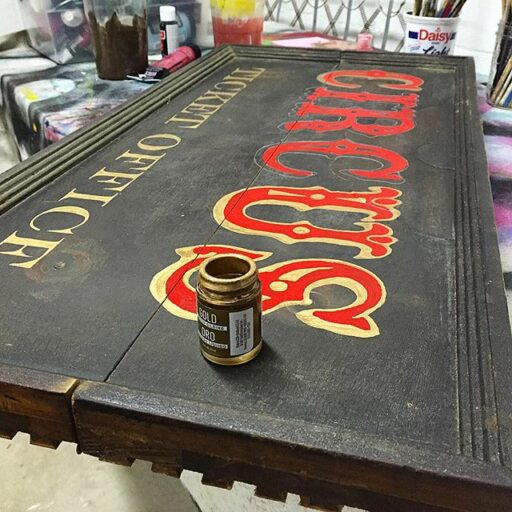 I hung it in the kitchen above the Coca-Cola sign I made a few years back: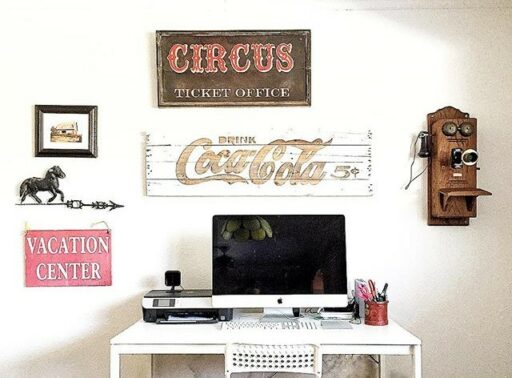 The weather vane used to be on the roof of my great-grandfather's barn (the barn he built) in Kansas in the early 1900's. The "Vacation Center" sign I bought at a yard sale for $2. And the antique phone? It used to hang in my childhood home. I remember my dad always hitting his head on the mouthpiece if he wasn't paying attention.
Brett says my decorating style is: hang anything and everything on the wall. I can't argue with that.