Bryson City Outdoors closed down for a few days for renovations this last week. Brett, Ben and friend Jaime built this amazing "barnwood" shelf system to add storage. Boo helped restock it yesterday after school…in the cool "X" center for the Bryson City Outdoors water bottles: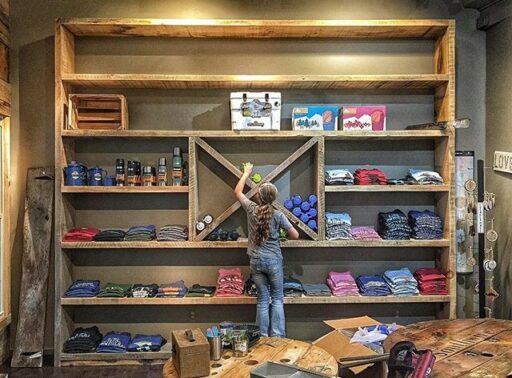 This is what the wall looked like before hand, it's so tall that without tall shelving there was a lot of wasted space: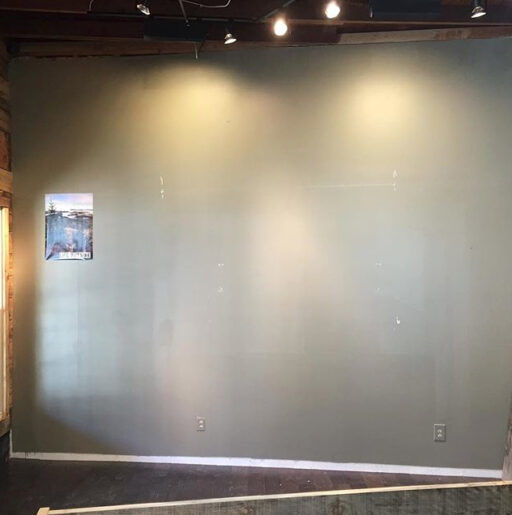 Here are the shelves finished. They are made from locally sourced hemlock. I love how thick the pieces are: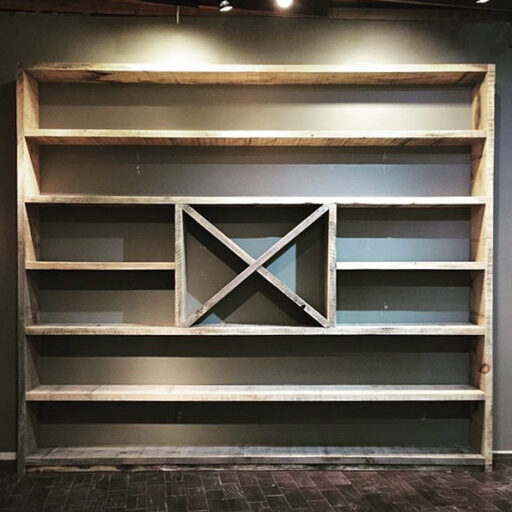 A few months back they found this huge lot of old crates. They look great on the top shelves to help hold extra stock.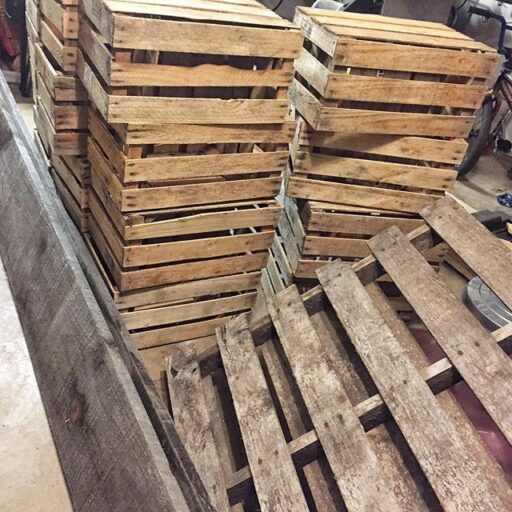 They also leveled the floor where it sloped in a few places and installed new wood flooring. I think they did such a good job. If you are in Bryson City stop by the store soon to see the new space!