I can't believe she's NINE. Time is moving too fast:
#fruitpunchmustache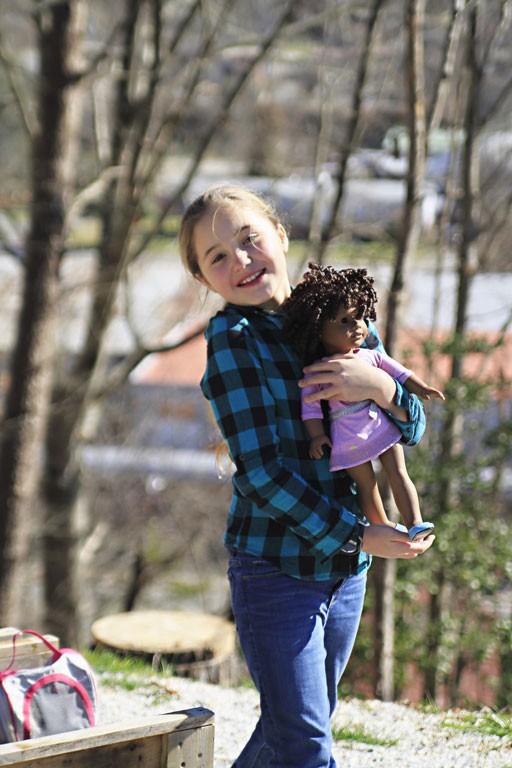 At age nine Boo loves CrossFit Kids, Star Wars and playing with her dolls. Her dreams for this year are to learn to skateboard, visit Boston and add chickens to our family.
The only thing she wanted for her birthday was the beautiful dark skinned doll she's holding on to. On her birthday I hid the doll and wrapped up a small piece of cardboard that revealed the hiding place. I could see Boo sneaking glances at the table where the gift was sitting, and hiding her disappointment that it was obviously not a doll. I wish I had filmed her opening that envelope and realizing what it was! She named her doll Eloise. We had a two friends over for cupcakes and instead of presents she asked for donations for the animal shelter. I pray her heart never changes!
A look back at eight previous birthdays: