Do you know how to pick a watermelon? I took a visiting friend to Darnell Farms yesterday, a local farm right down the road from us. This was the scene: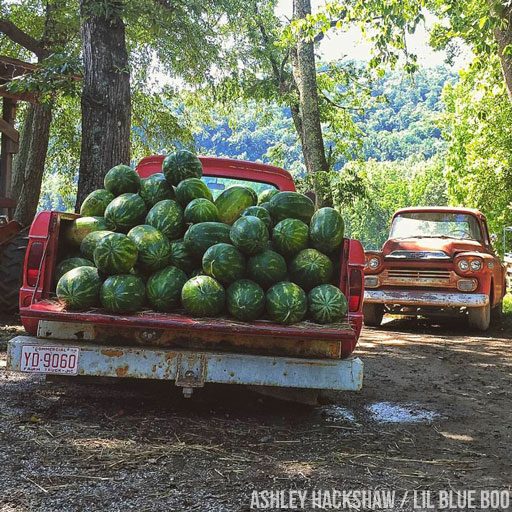 Perfection with all those old trucks and the watermelon stacked up in them!
A few years ago when I had the clothing line in California my friend Lisa and I came up with trading cards for each dress of the month. One of our most popular dresses was the watermelon dress…this was one side of the card:
How to Pick a Watermelon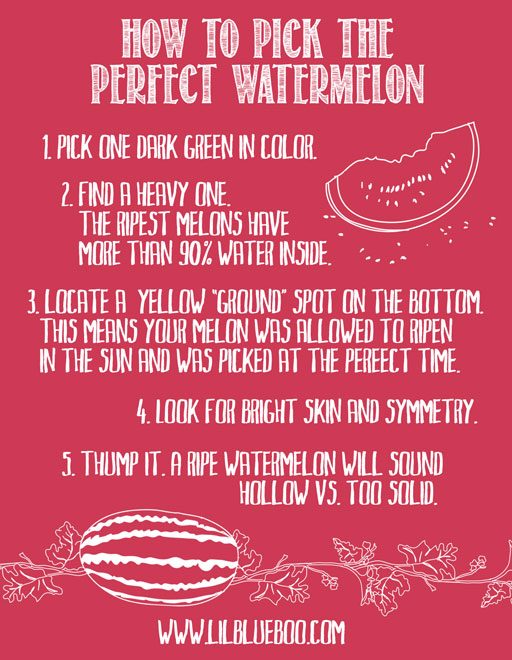 You can download a larger printable version here!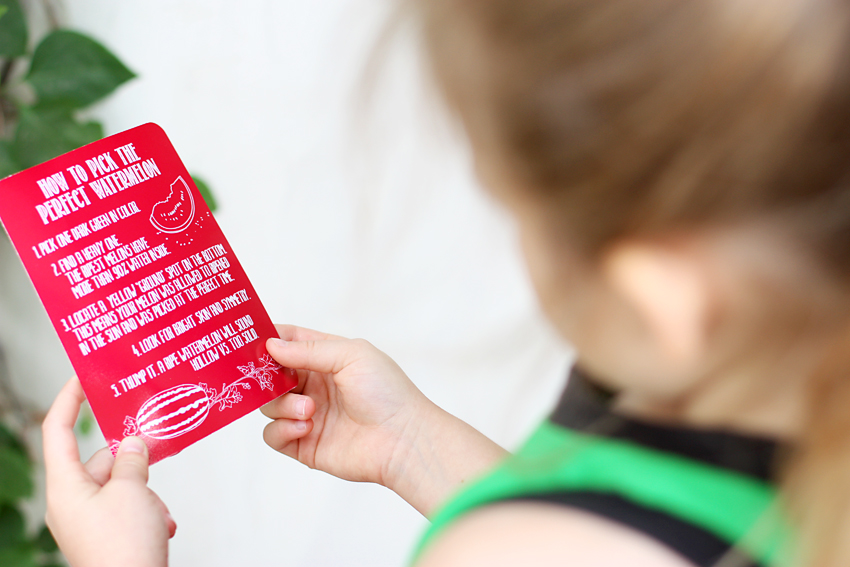 This is Lisa's daughter Elle modeling the dress…brings back so many memories: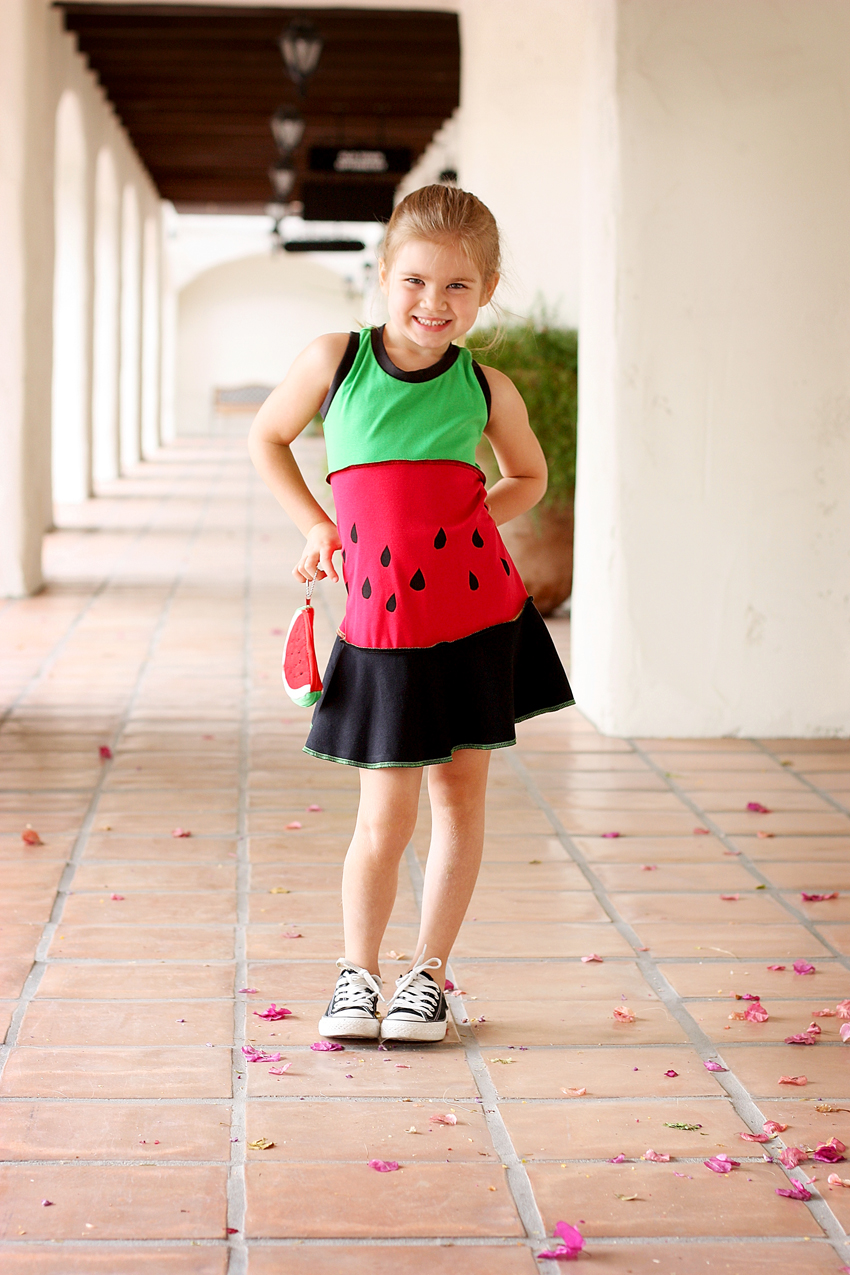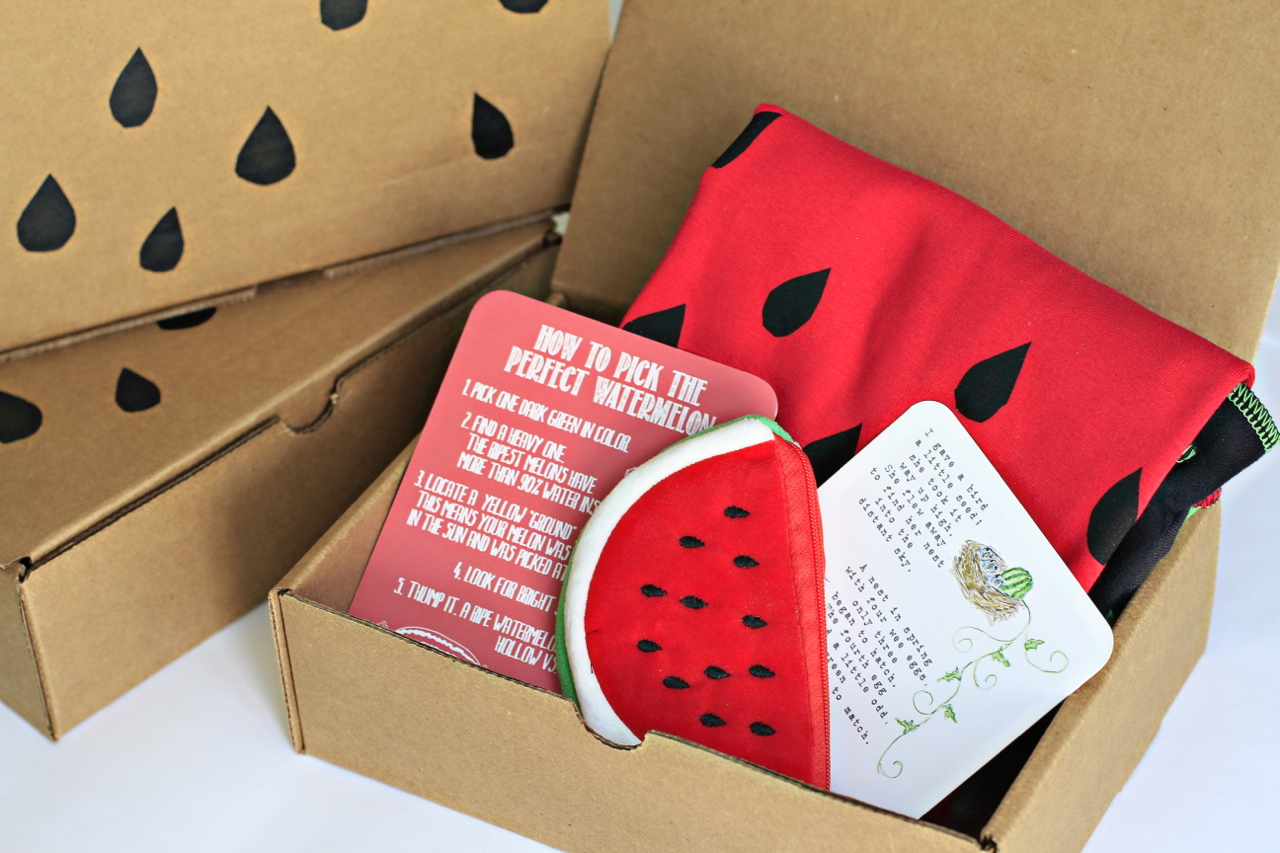 While I don't make the dresses anymore, I do still sell the sewing pattern. You can find it in my Etsy Shop here. 
It's also easy to print your own seeds onto red fabric using freezer paper method!