Re-discovered objects that were either lost, discarded or just scattered by nature herself, a few things I've found while walking around. These were all found on my birthday a few weeks ago…a very eclectic group. I think there's meaning in all of it, like maybe I'm up for a very adventurous year, my last year in my thirties!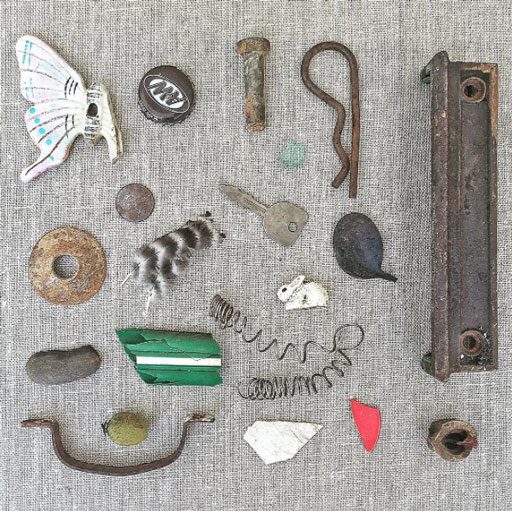 These are found this last week. The red Porsche toy I found buried at the edge of our yard. It had been there for a long time: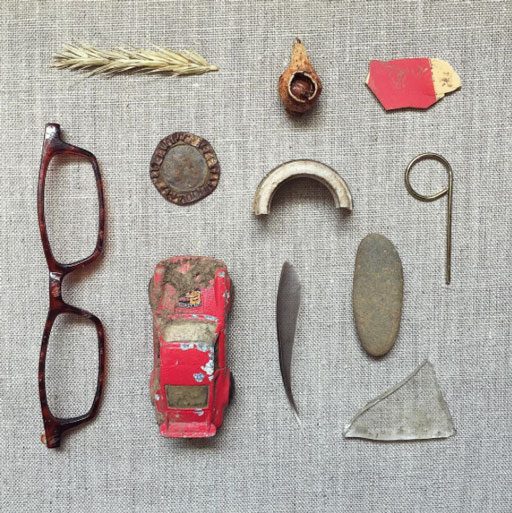 Funny because when I told Brett about it he said,  "Oh, I found that last week when I was cleaning up the edge of the property. I left it for you to find." And that's how I know I found my soul mate…he knew how excited I'd be to find it.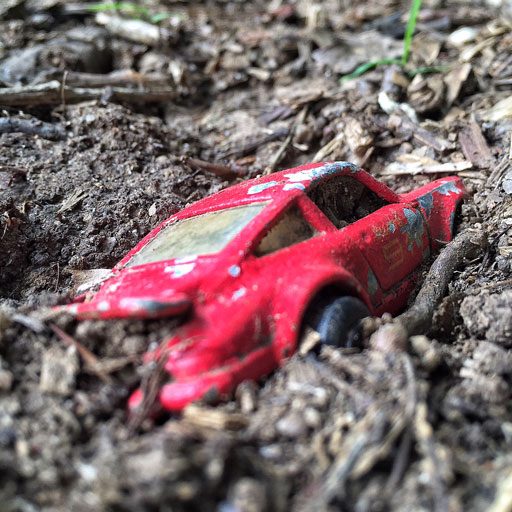 More found object collages can be found here.