I'm back in the studio again. Finally. With chicken paintings. I've been feeling so inspired by so many things lately. I can't keep up with all the ideas going through my head. Most recently I've been painting my chickens: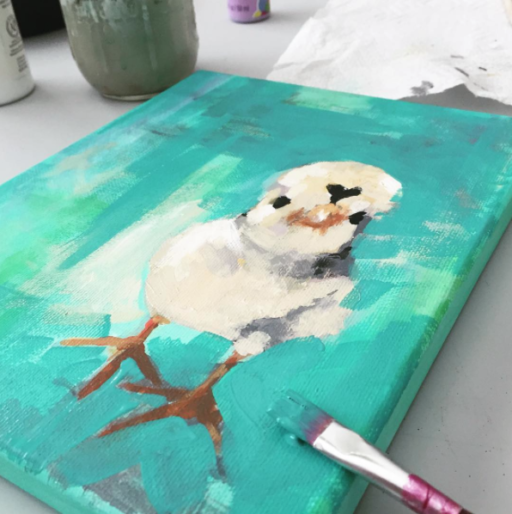 Warning: If you paint one chicken's portrait….they will all want to be painted!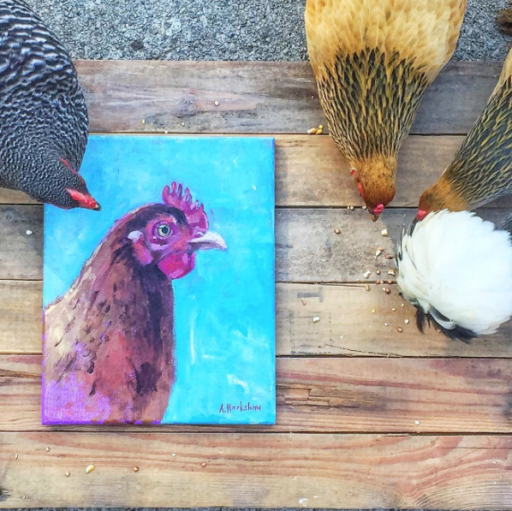 I haven't had a chance to list many of them in my Etsy store yet but I'll just be adding them as I finish them up. (I'll post the paintings on my Facebook page and my Instagram account when they are finished if you'd like to follow along!)
The baby chicks are harder to paint…it's kind of like trying to paint a potato! Baby chicks don't have much variation…but I think they offer up more of a painting challenge for me to get them just right: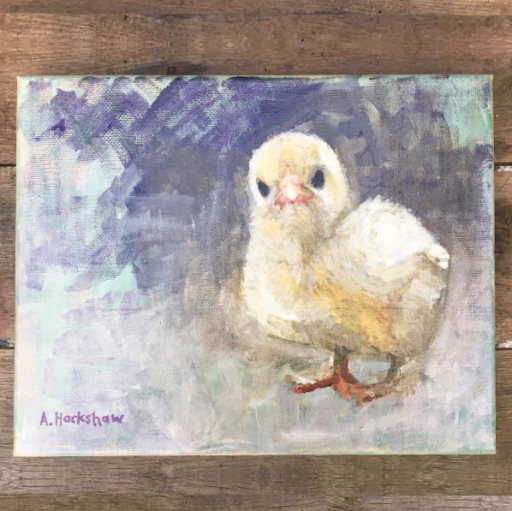 The great part is that I have an entire flock to paint from…every day the ladies are posing and giving me new inspiration for composition. I just hope their heads don't get too big!