I used to keep all of our yard games in a laundry basket but now I've upgrade to this DIY summer outdoor games crate.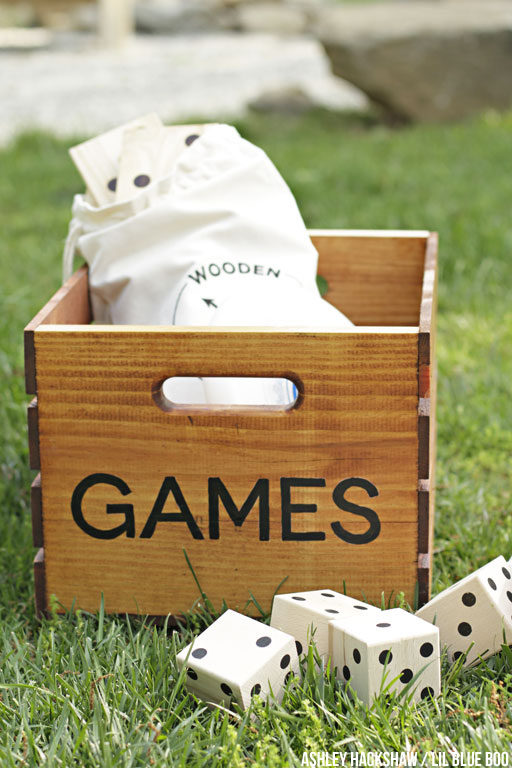 It was easy to make…just a few simple steps:
Buy a crate.
Stain the crate with any shade of wood stain.
Use a stencil or trace words onto crate using chalk transfer paper.
Fill in the words using durable opaque exterior paint.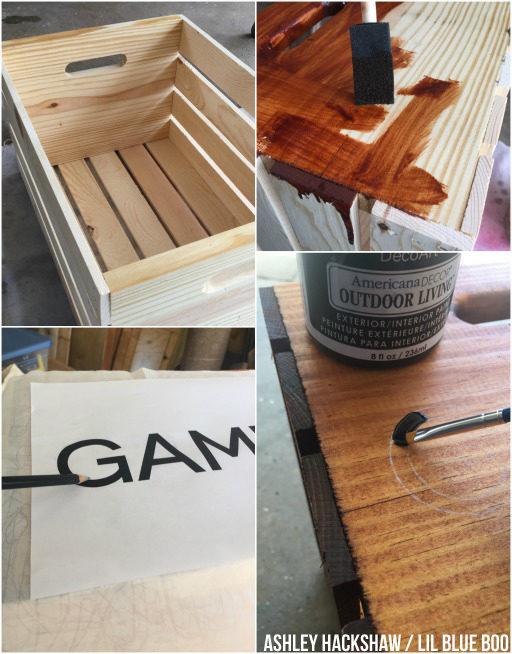 Once the crate is finished fill it with fun games! I picked up a few cool new games this year from Michaels outdoor section including oversized dominoes and oversized dice: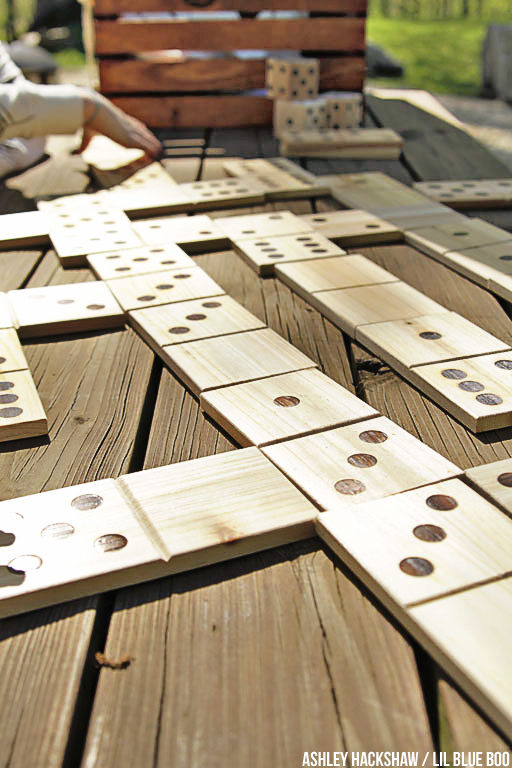 Sienna and her friends played with the dominoes one recent afternoon…it's just one more thing they can do instead of electronics!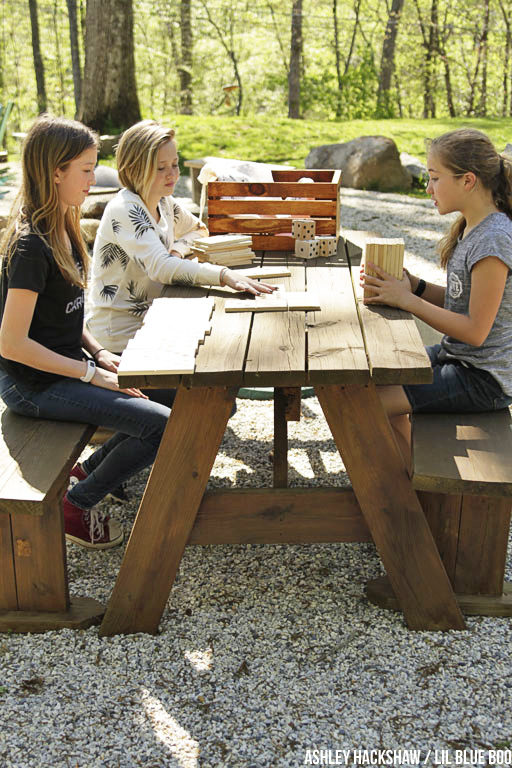 And how cute are the oversized dice?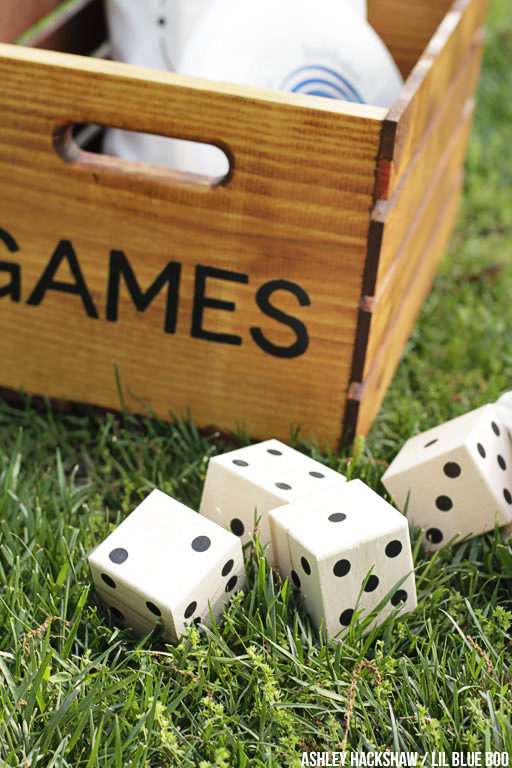 Of course we can't fit everything in the crate but it fits all our smaller games, frisbees etc. And it looks so festive for a party. It would make a great present for a teacher or for a wedding gift too: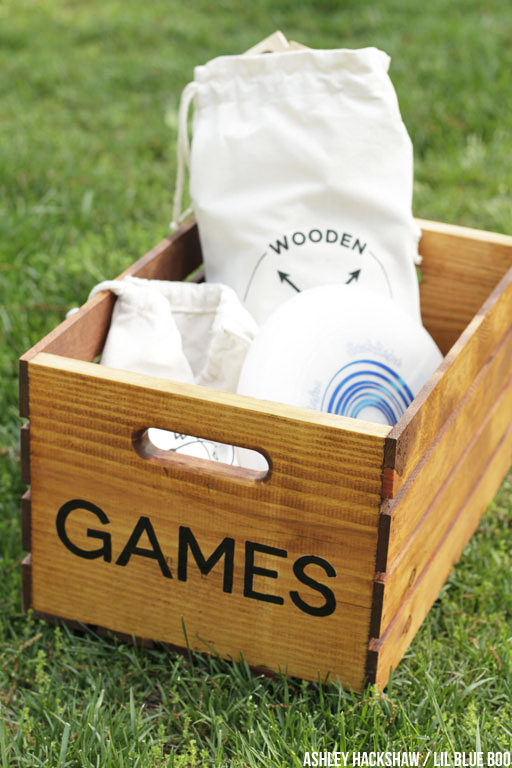 Whether you're looking for fun décor, bright blooms, or cute party supplies, Michaels has everything you need to MAKE summer fun!
Looking for more inspiration? Make sure you visit Michaels' blog, The Glue String, to see the rest of the Michaels Makers' summer fun project ideas. You can visit their projects below too: