I've been working on revamping my art studio. It's always felt like a basement (it IS in the basement) but I've had improvements in mind that would make it feel more inspiring. When I first started my art studio looked like this: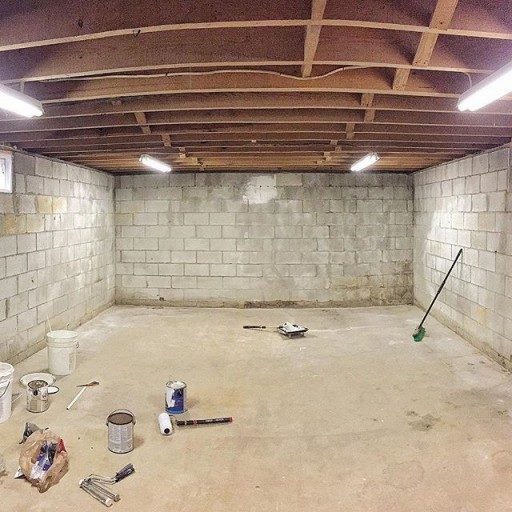 Over time it's slowly been transformed into a space that I can really use. The first step was painting the walls: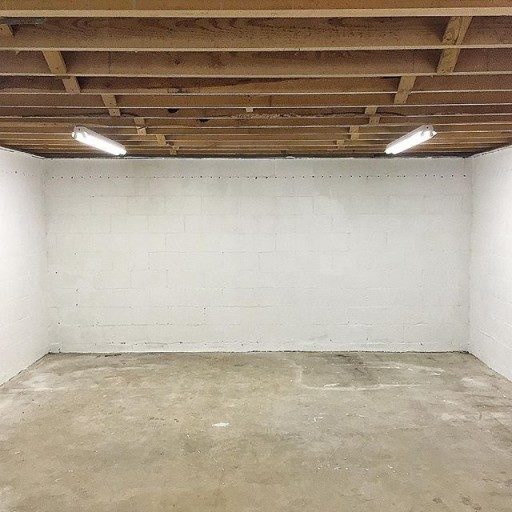 Then Brett helped me build an wall easel system using 2x4x that can be easily moved and adjusted: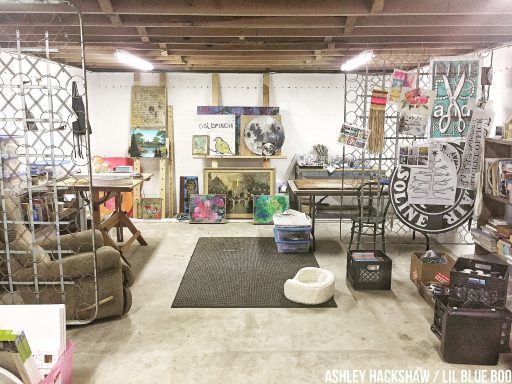 But still something felt off…maybe it was too cluttered…not to mention that the floor was always gritty from the cement. Then I woke up a few days ago and decided that I needed to paint the floor white!
It didn't take that long to paint. I should have done this a long time ago. Here's a short time-lapse:
Painting the floor suddenly makes the room seem bigger and also brighter and cheerier. Brett placed that big piece of 4'x8′ styrofoam on the floor so I could test out the size before we actually build a worktable: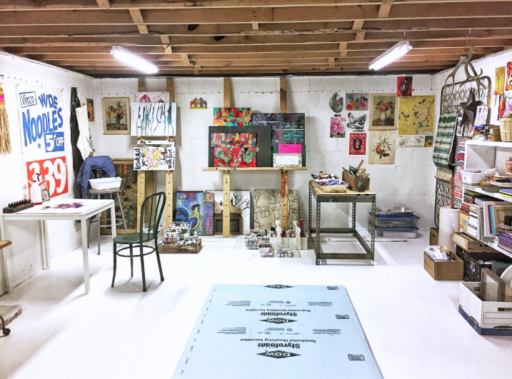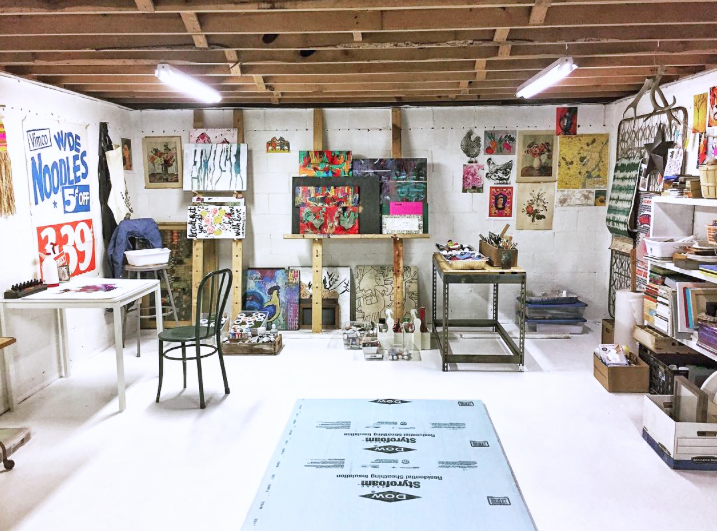 The past few days I've been moving everything back into the space. And now I could spend all day down there! It stays about 60 degrees all year round. I'm feeling inspired.
Here are a few links to the studios of famous artists…I love seeing artists in their work environment:
Norman Rockwell's Studio (so neat and orderly!)
I could list a dozen more but I'm hungry and can't write anymore!