Every day the farmhouse is changing! The progress seems to be moving right along which is great because our first booking is June 9th…and the time is flying. (I've almost finished the website and the reservation system is finally up and running.) The bathrooms were tiled right before we left for spring break and I love how they turned out. Both upstairs and downstairs bathrooms are very similar…I like cohesive flow in a house. This is the downstairs: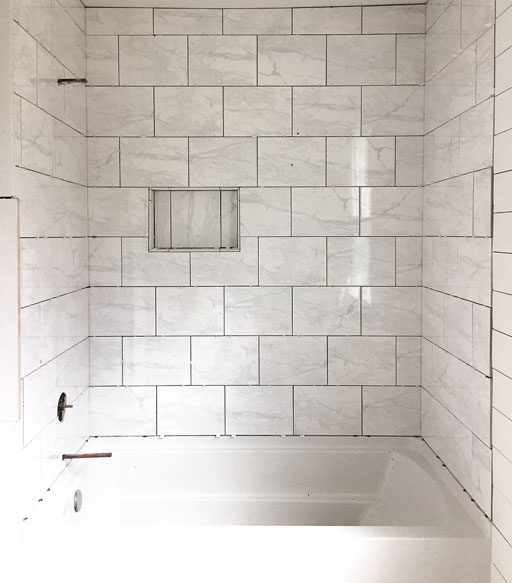 And the upstairs: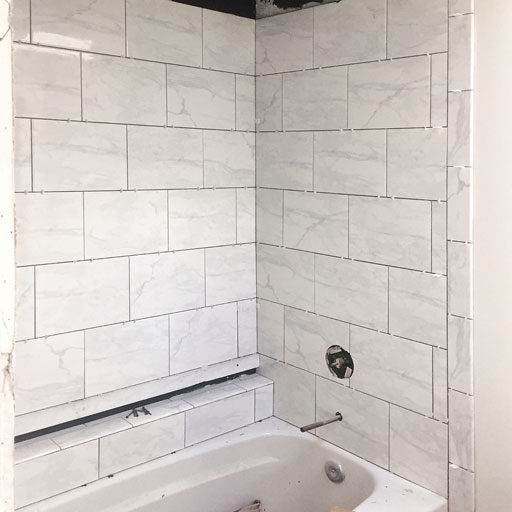 And a progress shot of Jaime and Brett working: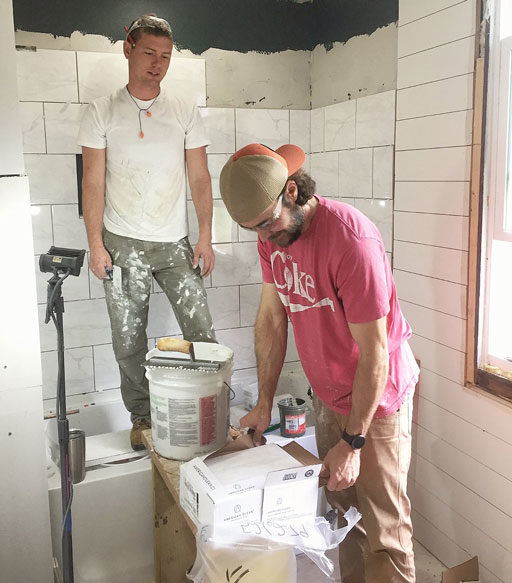 We are using locally-found vintage dressers for the vanities….they are being slightly modified to be able to use the hardware and sinks we want. Jaime was able to use the tops to create enough extra wood for building them out from the wall: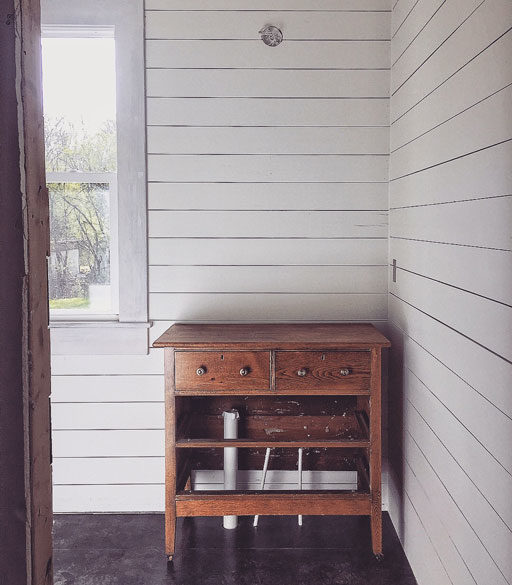 All the doors have been install and primed but I've left a few their original patina with just some clear coat…aren't these beautiful?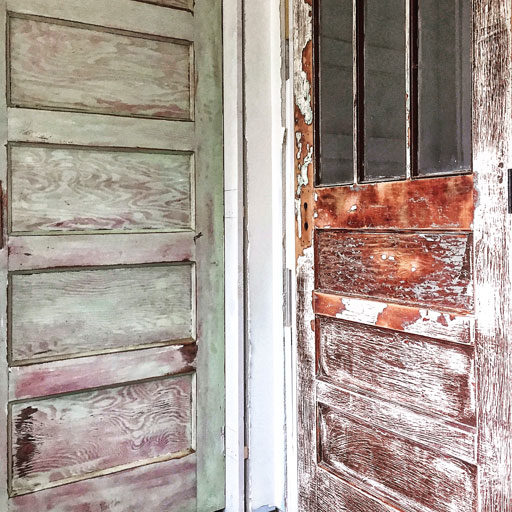 Some kitchen progress: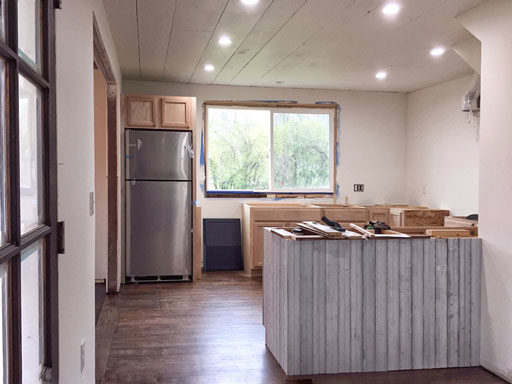 And one of the small bedrooms upstairs! These adorable little beds were my dad's when he was little! They still have the original tag on them.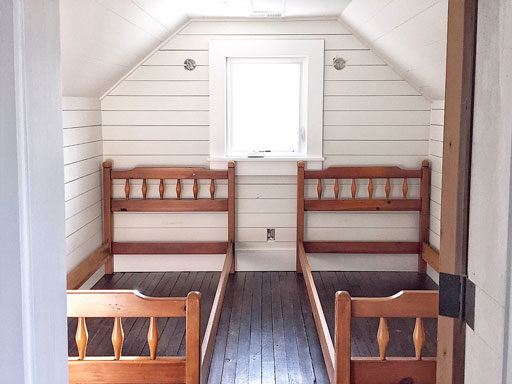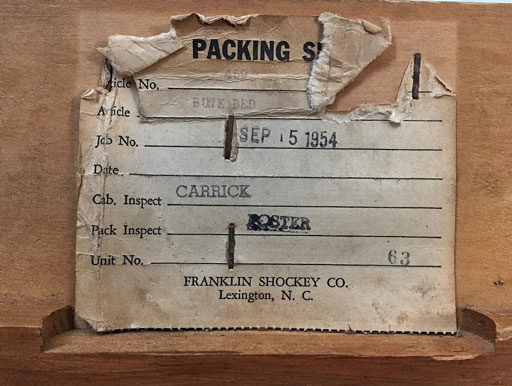 So we do have a website up finally! It's still being updated as I think of things….but the reservation calendar is now open. (click here to visit SixtyOnePark.com) I would love to have you come and experience the farmhouse and the Great Smoky Mountains! A family trip…a trip with your girlfriends…a small retreat? My friend Stephanie Corfee did the new logo and I love it….I just want to put it on everything: