Things are moving really fast at the new store! Here's what it looked like just two weeks ago: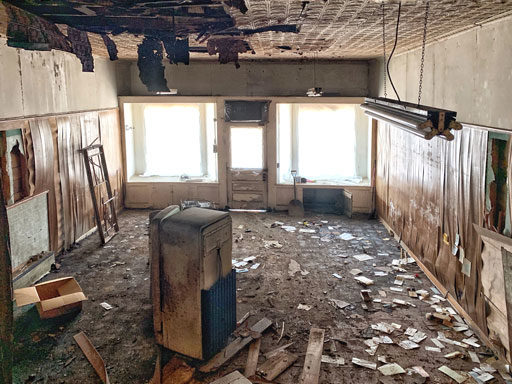 The roof had to come out first so it didn't collapse on anyone during demo: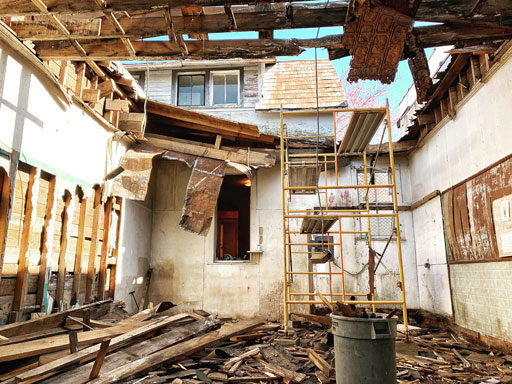 Years of leaking water had rotted out most of the main roof trusses: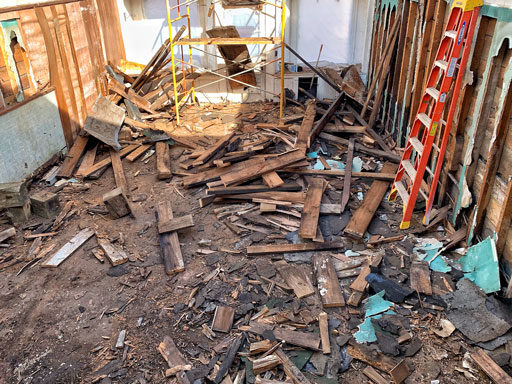 The interior almost completely gutted: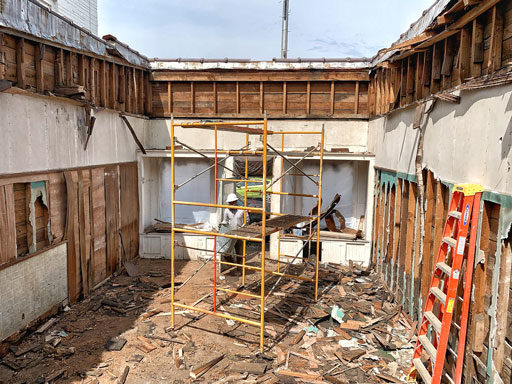 Jaime cutting out the last of the old roof: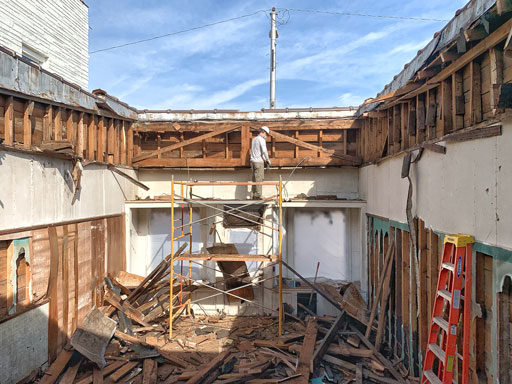 A piece of wood to hold the whole structure together (joking…kind of):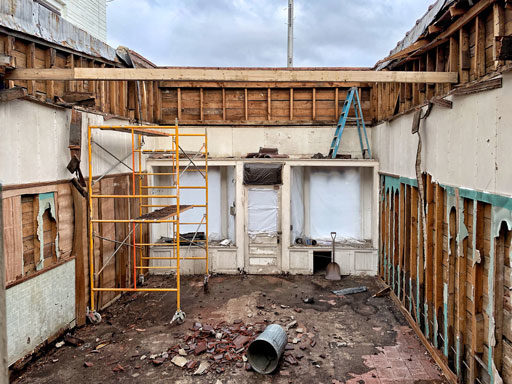 As more and more of the layers came off we could see how the building was added on to the house. The wood structure was built first and then the brick was added to the outside: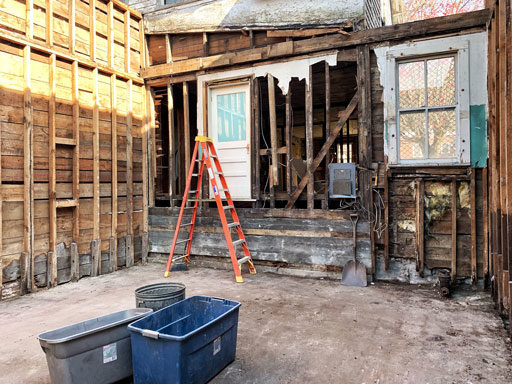 A lot of the walls inside had to break fixed or replaced though due to rot or termite damage: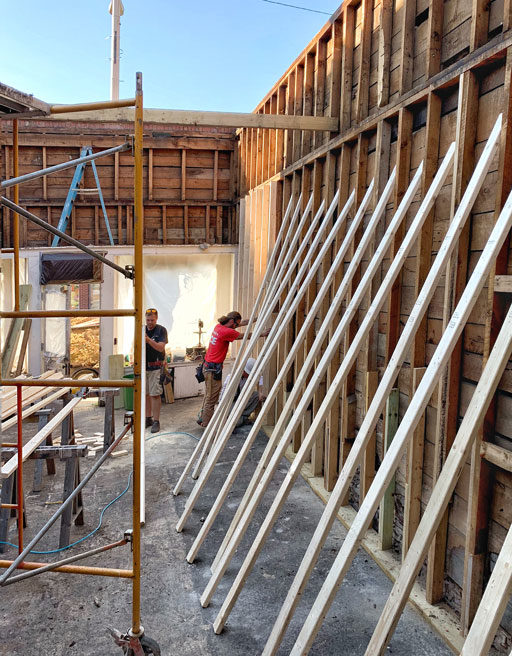 The structure inside keeps getting a little smaller as we go but at least it will be sturdy and to code: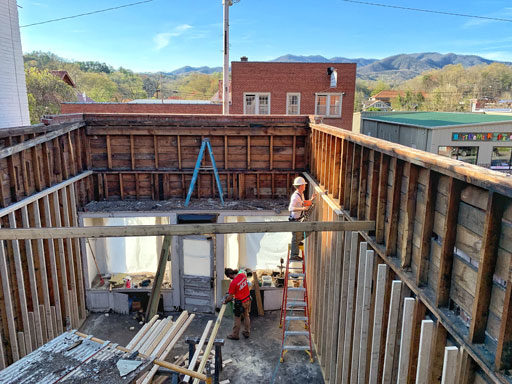 I left left the guys working at the building at 6:15 last Thursday and at 8:15 I got this photo from Brett showing they'd already finished the roof trusses:
Here's what the inside looks like now: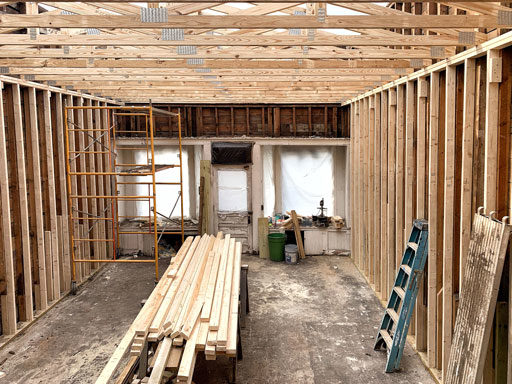 So many decisions to make in so little time now! Also, as the layers of the building came off I was able to date the store to October 1940. I went to the genealogical society and went through a few years of newspapers microfiche and was able to find this headline: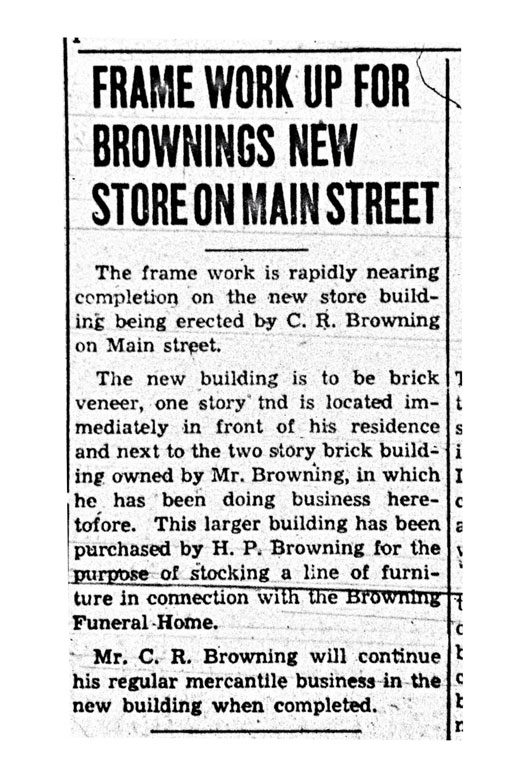 When the roof was coming off we found C.R. Browning's name written on the back of some of the galvanized metal: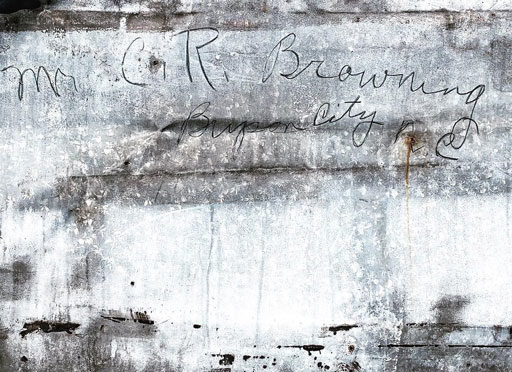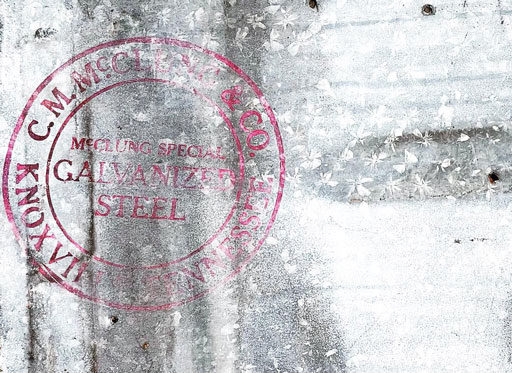 I haven't found any photos of the finished store of house from back then but I'll keep looking! I do have this one ad from 1971 of Patsy Jacks in front of the jewelry store. At this time it was owned by her parents Hazel and Bud: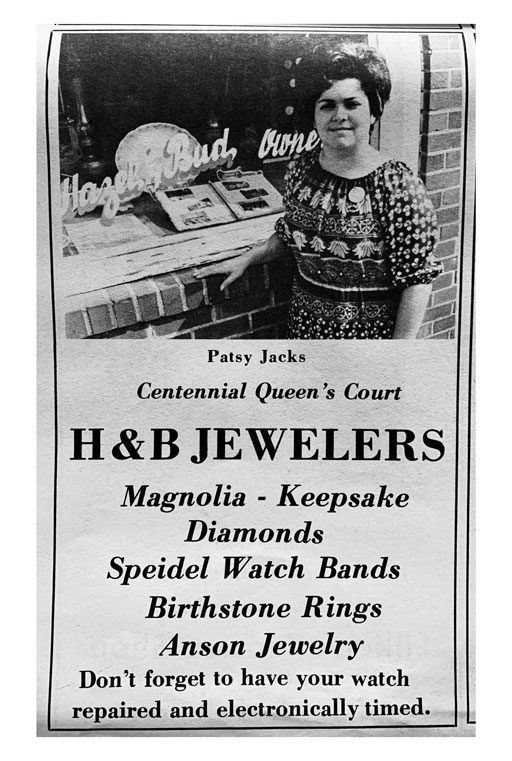 I've started to index all posts on our big renovation projects into history, found objects, renovation and DIY categories so they are easy to find:
Sixty-One Park Farmhouse Project
One Twenty Main Farmhouse and Store Project
I have a lot to share on the house too but you can also follow along on Instagram as I post almost daily @onetwentymain and @lilblueboo.