We've already started demo on the interior of the house and store on Main Street and I wanted to share some before photos. First, here is a drone shot from above that gives a good perspective of the property. That is Brett on the roof starting demo:
There's also this great video made by Perkins Enterprises (our partner Jaime's construction company with his brother Erik. They have a bunch of great construction videos on their Youtube Channel.):
The store has been empty for close to 25 years but it was also left as it was. Burton and Hazel Jacks bought the house and store in 1967 and ran H&B Jewelers for almost 25 years. Burton died in 1985 and Hazel in 1996. I'll write more on the history of the building in a future post.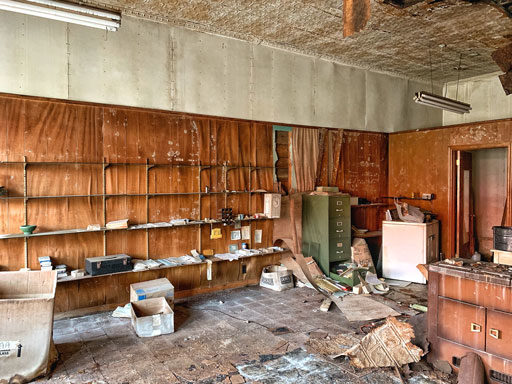 There were ledger books and receipts still left in the file cabinets dating back to the 1960's: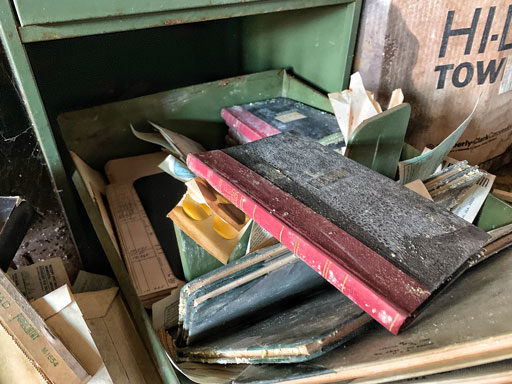 Everything left was slowly deteriorating over time from all the water damage: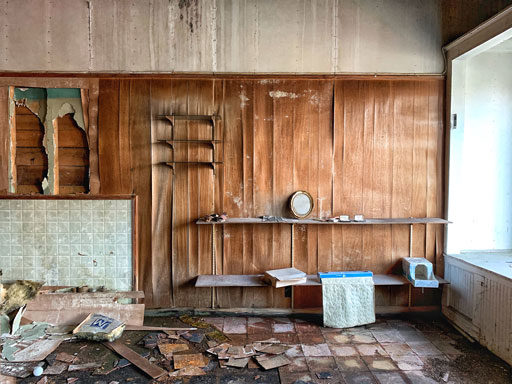 I love the old windows in the front! They'll all have to be redone but I really want to keep the same vintage display style: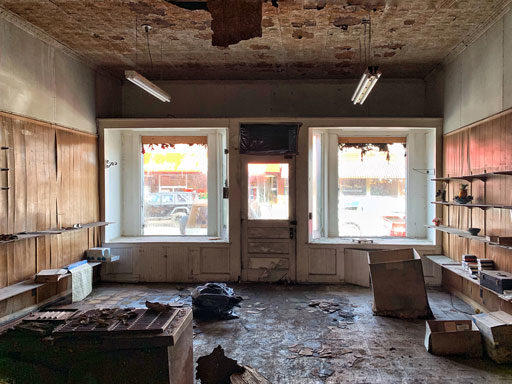 For quite some time there has been a huge hole in the roof allowing it to rain inside the building: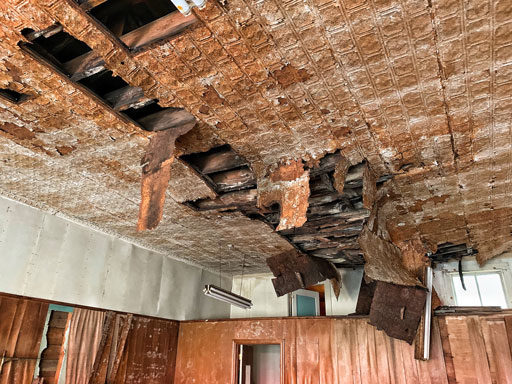 Here you can see the old door entrance to the house: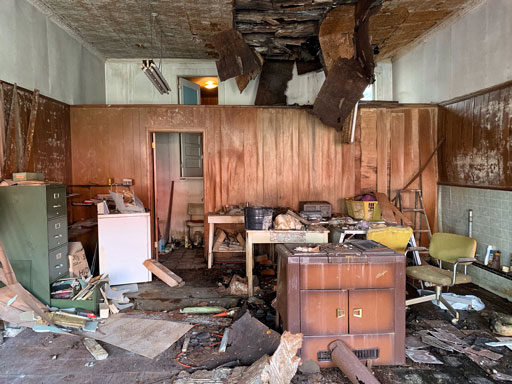 Looking closely there were so many cool things left on the shelves….like the H&B Jewelers stamp: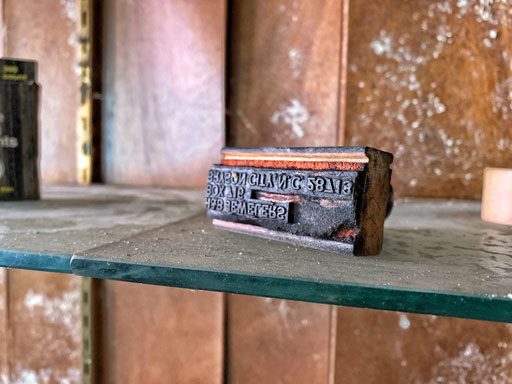 Cash receipts all handwritten: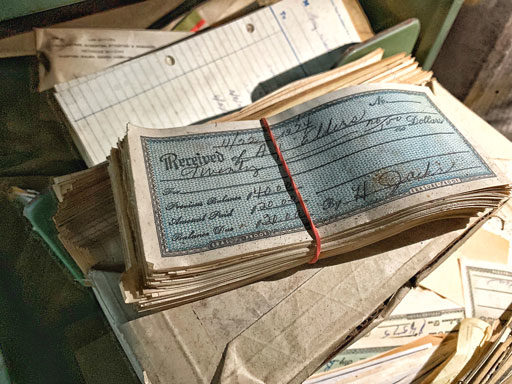 Tie clips still in the boxes on the shelves: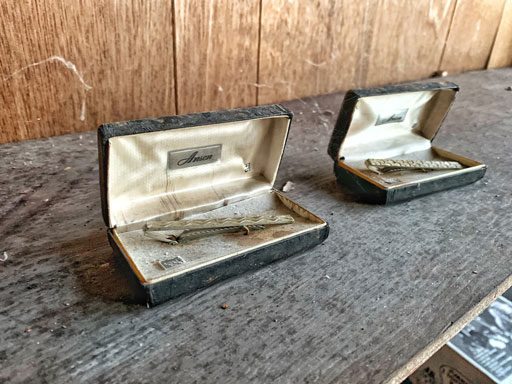 I'm still editing the house photos so stay tuned for that tour!