Sometimes I just like to do a thing…but sometimes only once. I ran a marathon back in 2001 and didn't run again until this year. A while back I wanted to challenge myself to paint glass…marbles and mason jars at the top of the list since I just happen to have a ton of those around. They do take me a really long time…because I tend to work and rework until all the proportions and distortions look right. Here's the first marble painting I did: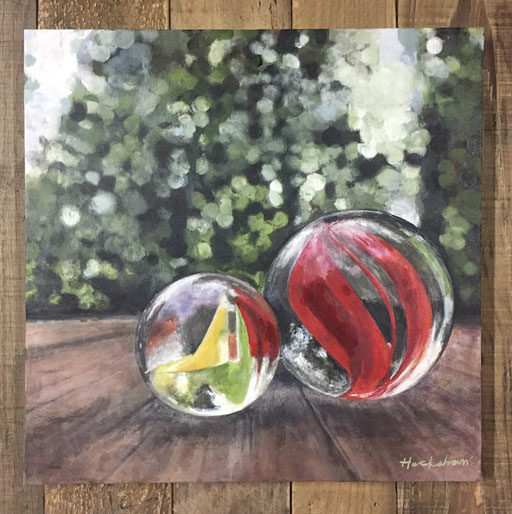 A quick little video I took while working on it:
View this post on Instagram
Another in progress. I use lots of thin layers of acrylic paint to create the distortions in the glass: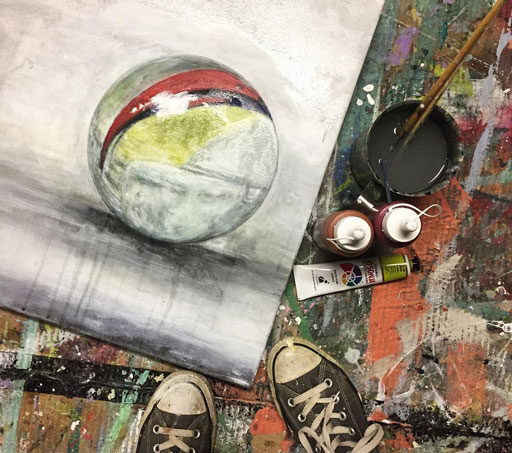 The finished version: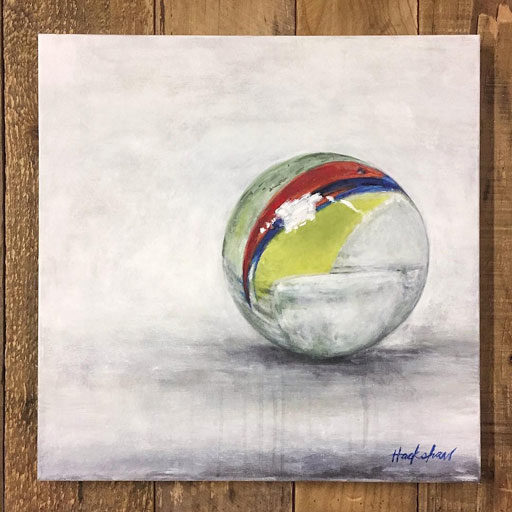 Here's another one I started…it's not quite finished yet. I do tend to start a lot more paintings than I finish.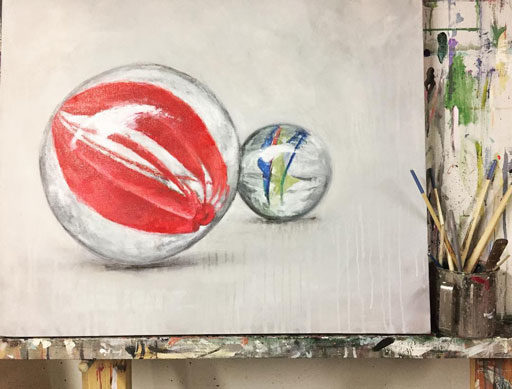 Whenever I have fresh flowers I put a few in a mason jar and take photos so I'll have references to paint from. Here are sunflowers in a jar: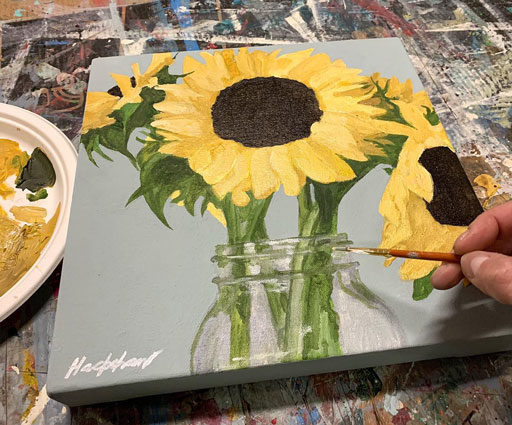 And a few more.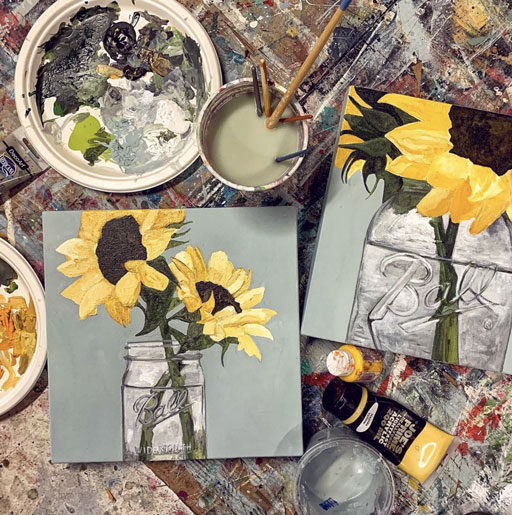 People ask how I get so detailed. I try to work on a small a section at a time. It helps to have a digital photo so that you can zoom in and lose the whole perspective. Then it's just about painting small shapes! Here's a photo I took of the jar: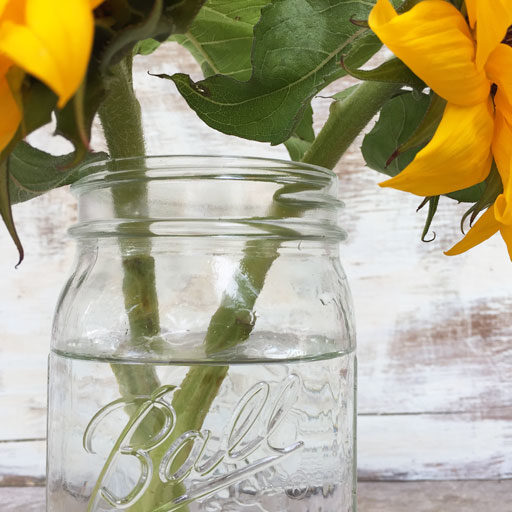 Zoom in a little bit to see the jar closer: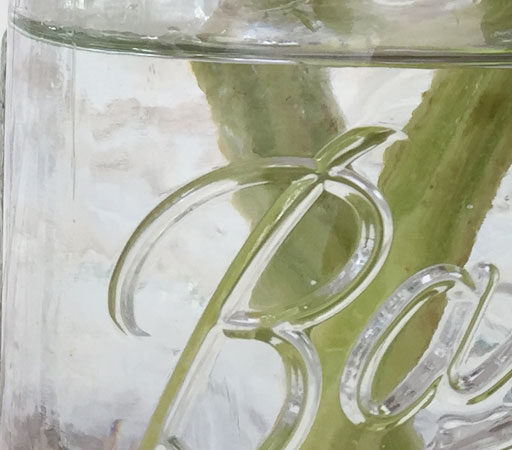 Zoom in even more and it becomes more abstract and you can see actual blocks of color!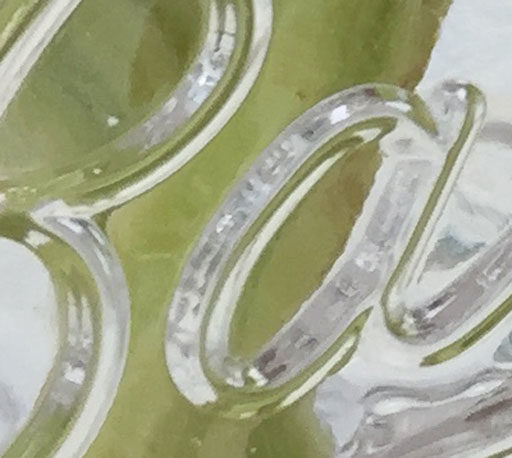 Going through the rest of my paintings to see which ones I haven't shared yet!