I wanted to make a painted barn quilt for the Sixty-One Park Farmhouse…but I wanted one that had a more modern vibe to it. Here's how it turned out: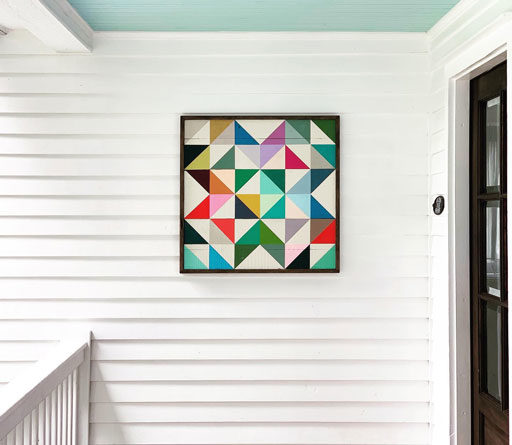 I started with a framed wood panel that Brett and our friend Jaime put together for me. They used a nail gun to attach thin wood scraps to a thin piece of plywood and then added the mitered frame around the edges: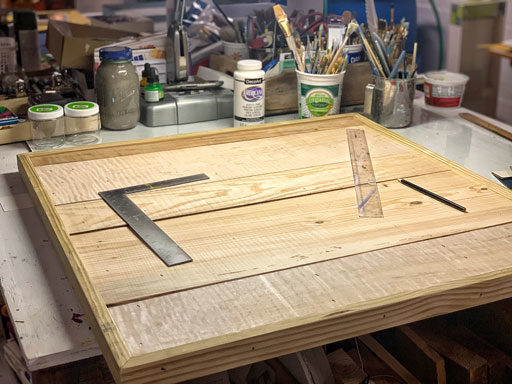 The first step was to divide the panel into squares and then from there into triangles: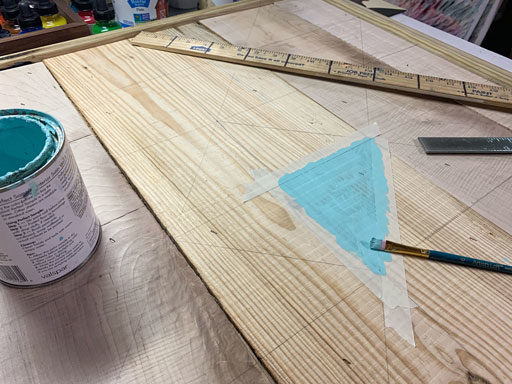 I paint the triangles in stages: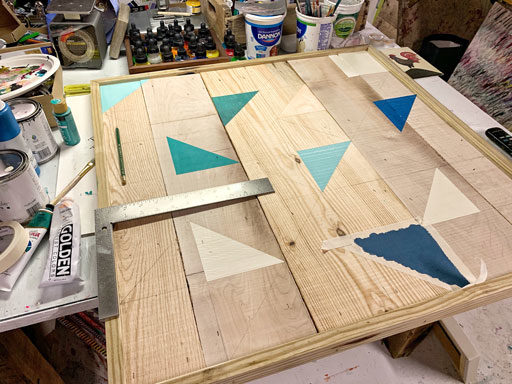 In progress: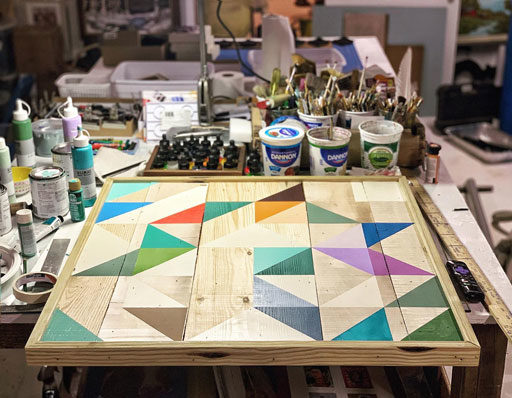 I just kept painting until I like the end result. I even repainted a few squares I wasn't happy with: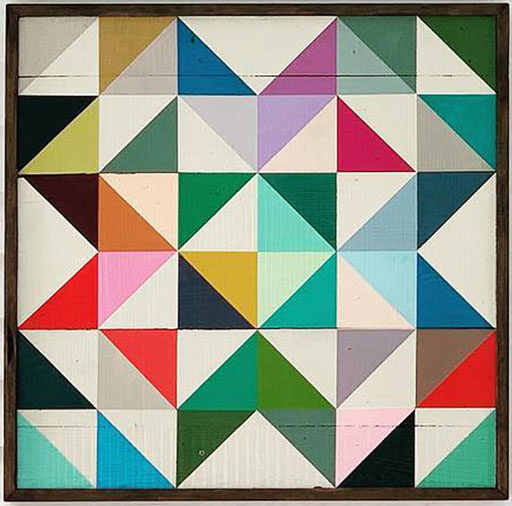 I made a second one this week for Jaime's house as a thank you for helping with the wood panels. I've been using small cardboard scraps to keep paint samples handy and these were a few that matched some of the exterior house and accent colors.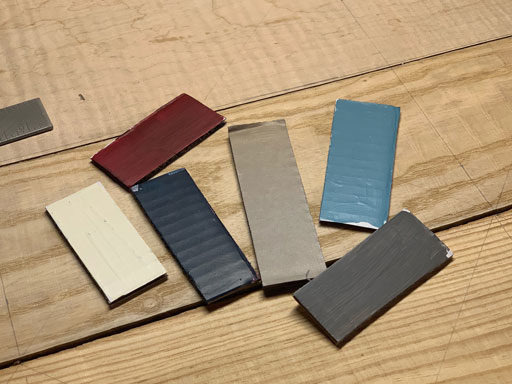 Masking tape is the easiest way to tape off each individual triangle before painting: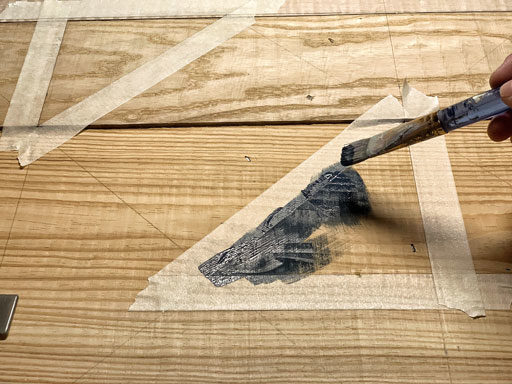 I added in some other colors as I went to brighten the quilt up: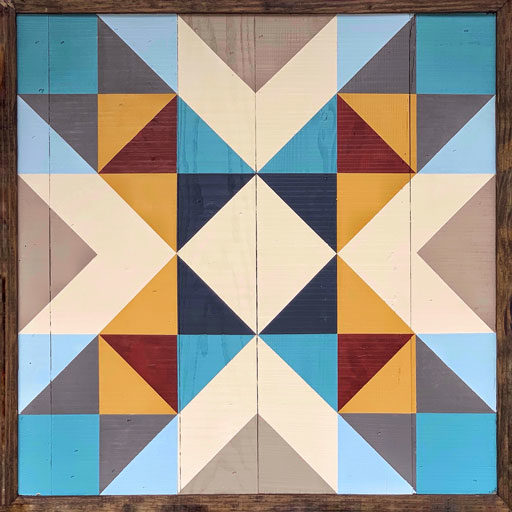 Just a note that I didn't use exterior paints on these two barn quilts because they are going to be hanging on porches out of harsh elements. I stained the outside frame with Jacobean Minwax Stain. They were finished up with a few coats of satin varnish. I definitely have the quilt painting bug now!