We've made so much progress in the past two months at One Twenty Main Store. I'm so excited for this to be my new shop/studio space downtown and it's a little overwhelming to think that I have to fill it.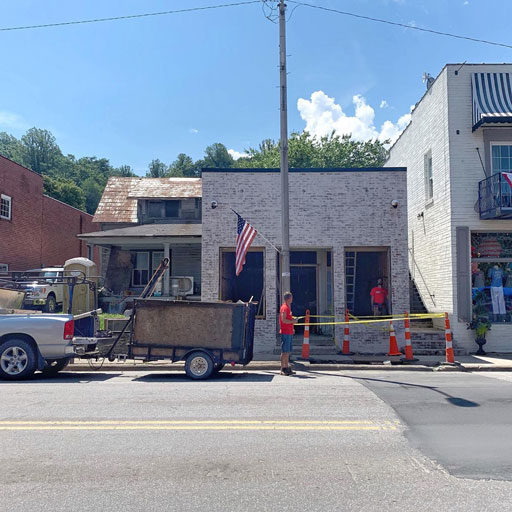 Before we started framing the inside a new trench was dug to update the 100-year-old plumbing: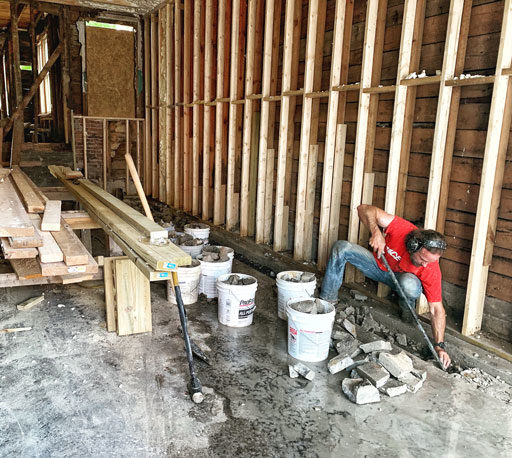 The sewer line needed to connect to a new manhole out front so Brett literally had to dig under the foundation of the building to get a connection. Oh, and they had to block off Main Street for a few days which everyone in town was just thrilled about.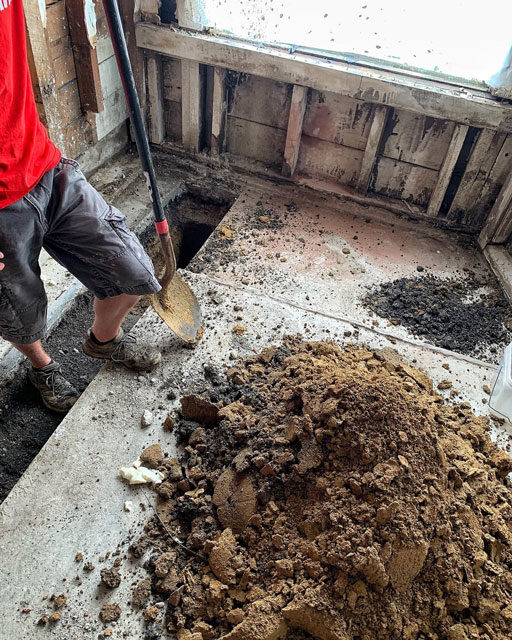 The framing process was pretty simple since the store is just a rectangle: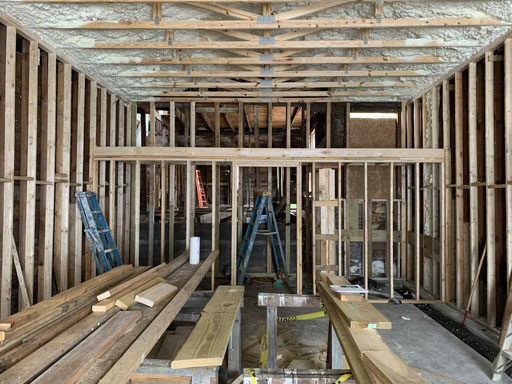 The back part of the store is a small office and a bathroom. Above those two is a little loft for storage and display, there will be some kind of rolling ladder. I can already see Sienna doing her homework there after school: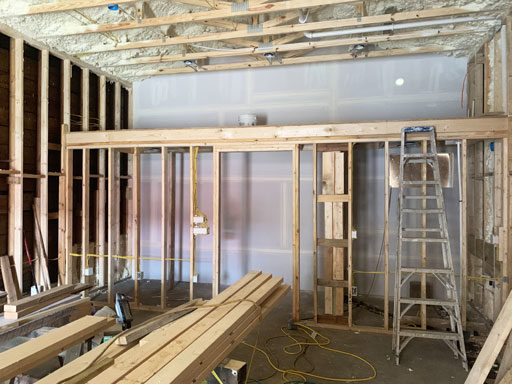 Jaime and Brett built wood molds and poured concrete to make new window sills for the front: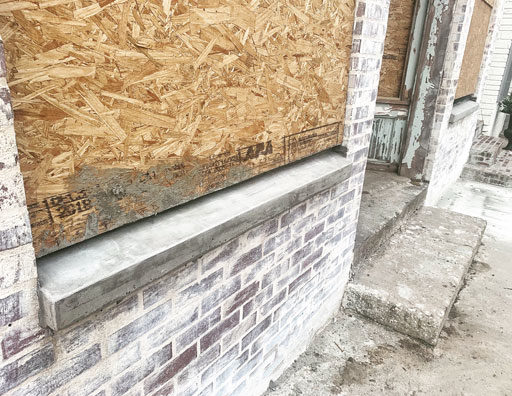 I ordered these Outdoor Aluminum Barn Lights for the front of the building: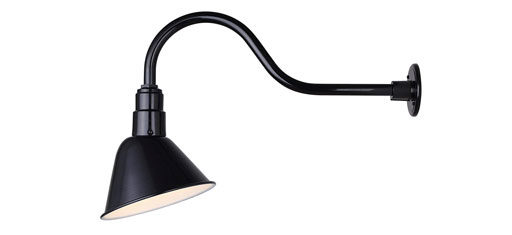 Here's what they look like installed: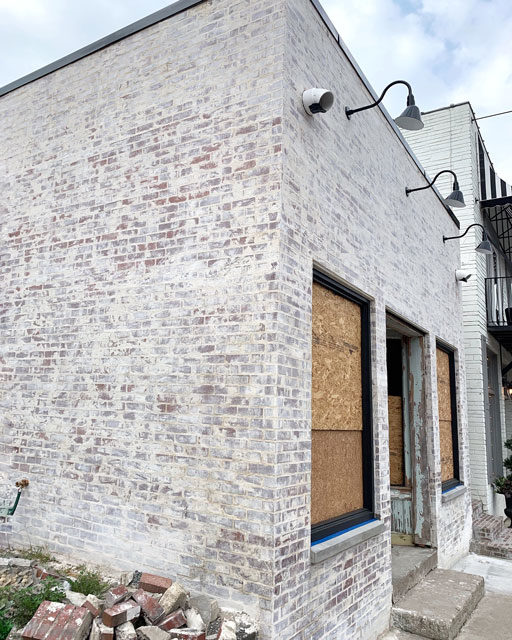 For the ceiling we used locally sourced birch which the guys had to spend some time planing first: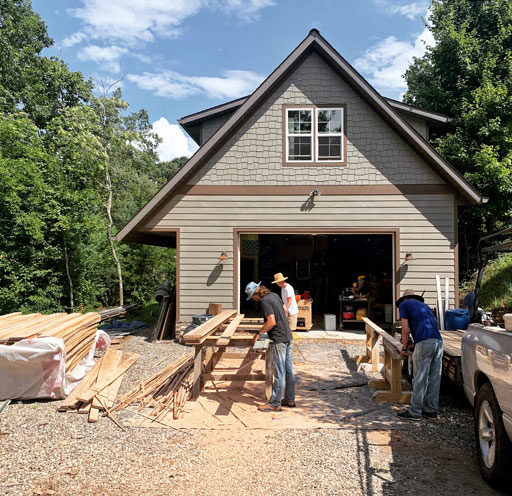 Here's when the first piece of birch went up: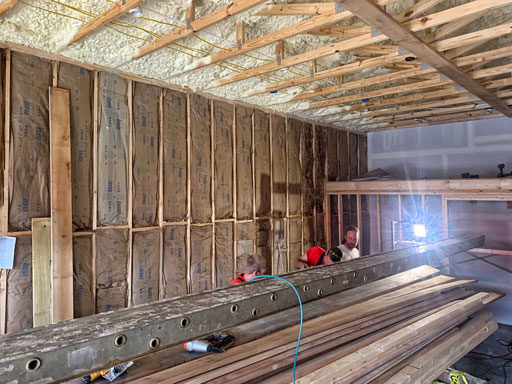 I think the guys were regretting how many ceiling lights and ceiling fans I planned for as soon as they started cutting the holes.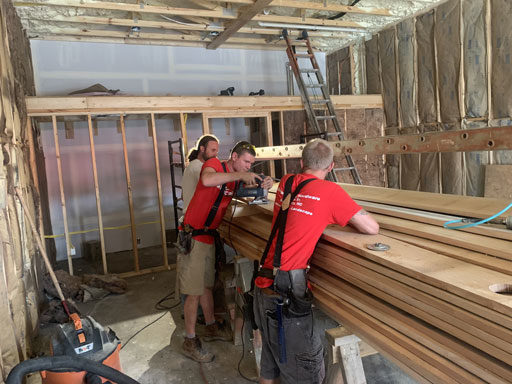 We used pine for the walls and the walls starting going on as soon as the ceiling was finished: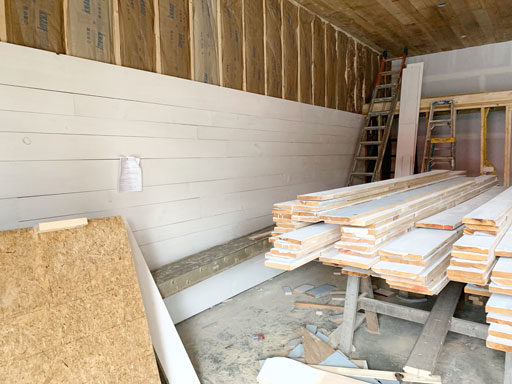 The boards were all primed before going up and I think I'm just going to keep them that way. It's almost like they just have a whitewash on them: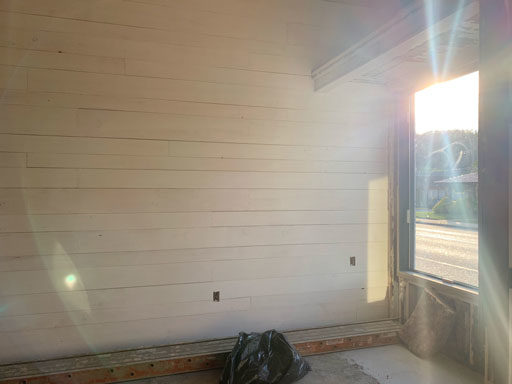 This last week we finally got the front door installed. We really wanted to use the old front door but it was just in too bad of shape for a door that will get so much use (I'll use it somewhere!):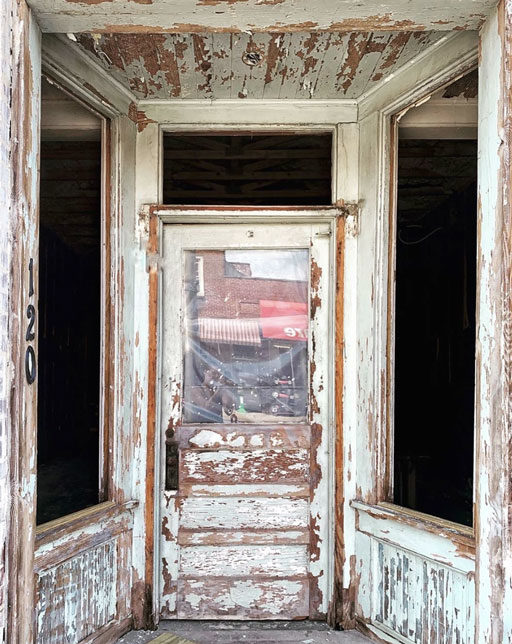 We also got window glass installed and the next step will be rebuilding the old display windows! (On a side note, look how convenient the hardware store is!)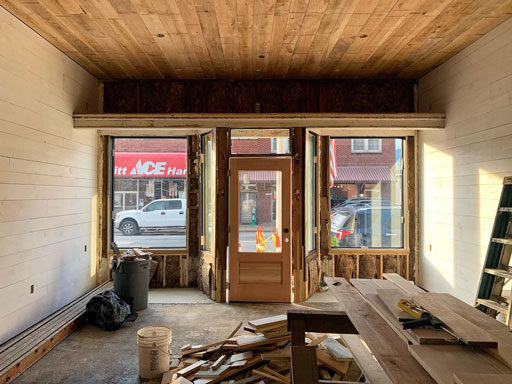 Here's a before photo again in case you forgot what it looked like (I already have):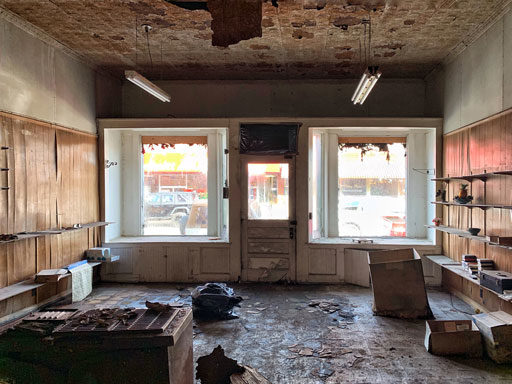 The new windows change everything about the outside…and they are much bigger than the original ones: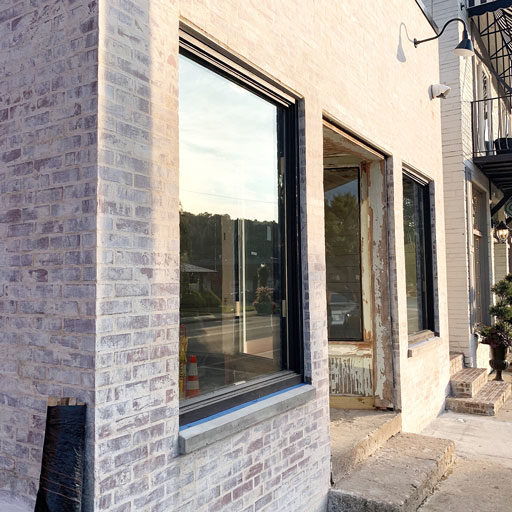 I'm not the greatest at Photoshop but I was able to cut and paste a few mockups together to see what different awnings would look like: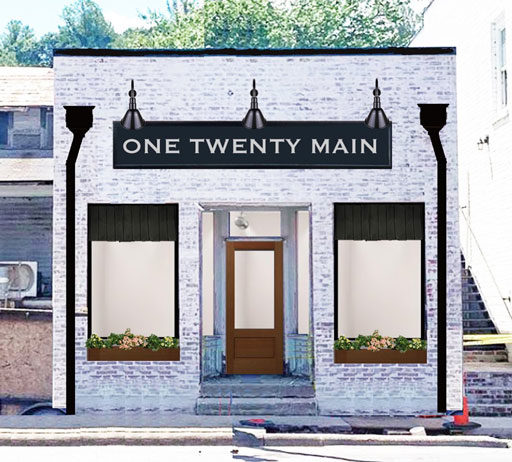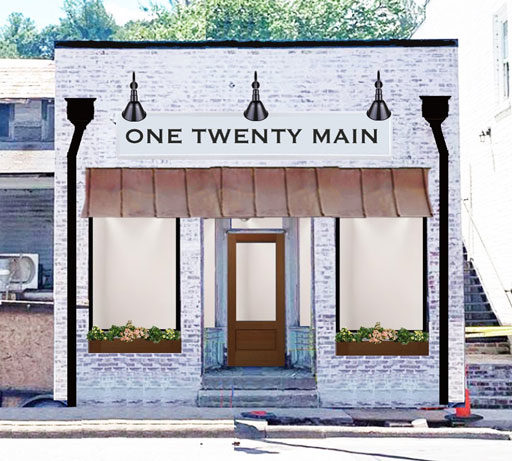 I love the small awnings but the guys think that we need a larger awning to cover the steps of the building too. I think it will look okay either way…I'm just excited to be able to work on the inside soon!
There's not much going on with the attached house right now. In the meantime we are fixing drainage issues and re-grading the property. Those are the old concrete steps sitting there: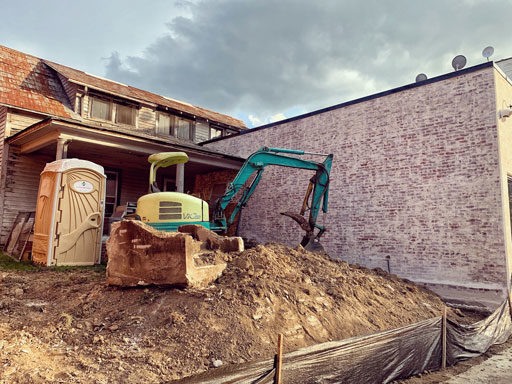 I've started to index all posts on our big renovation projects into history, found objects, renovation and DIY categories so they are easy to find:
Sixty-One Park Farmhouse Project
One Twenty Main Farmhouse and Store Project
I have a lot to share on the house too but you can also follow along on Instagram as I post almost daily @onetwentymain and @lilblueboo.