I have so much to catch you up on so I thought I'd just do a post on some current stuff. The Hazel House, the small house attached to my store, is almost ready to rent! I'm going to skip over some of the larger projects that have taken months and show you where we are right now. If you want to see what it looked like before demolition and after demolition you can find those links in the index here.
I don't know if you remember but the house used to be two stories with two tiny bedrooms on the top floor. It's now an open floorplan with a loft now: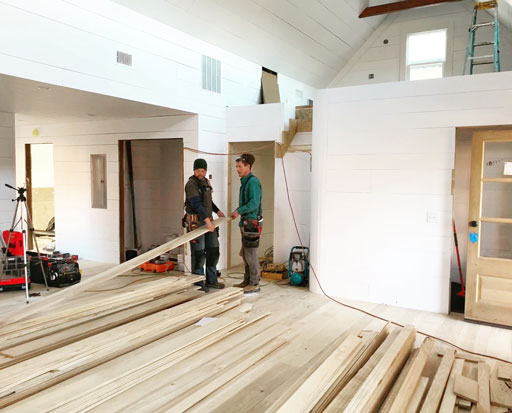 The floors are locally harvested ash from a local lumber mill that went out of business a few years back called Powell Industries.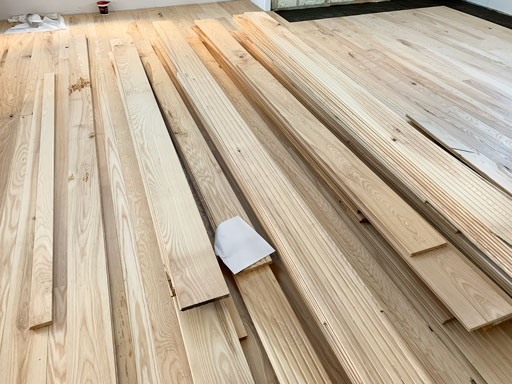 Jaime had it custom milled in random widths and long lengths (much longer than standard flooring). It was installed like a traditional hardwood floor and face nailed with cut nails: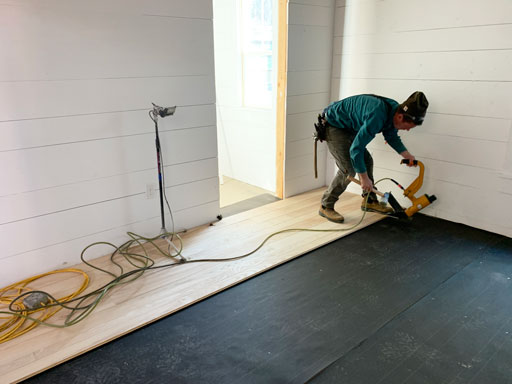 Jaime adding a clear coat: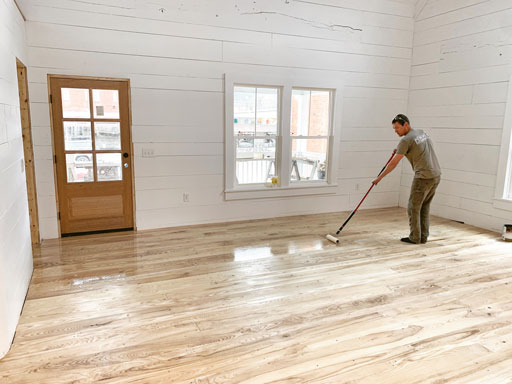 In the photo above you can see how big some of the boards are on the walls. Most of the walls were random width spruce boards bought from our local hardware store and there are a few super wide quarter sawn red oak that were milled custom in Franklin.
Jaime is all famous now with his Perkins Builder Brothers YouTube Channel so I'll start dropping his videos here as well! Here's a video from when the floors were started: