We didn't get much snow here last week after that small snowstorm we had. I know it's because I was too prepared. I'd asked Brett to cut about 5 weeks worth of wood and I had at least 2 weeks worth of food (even though I ate all the good stuff on day 1). But we could see snow, way up on the mountains in the distance. Beautiful powdered mountains: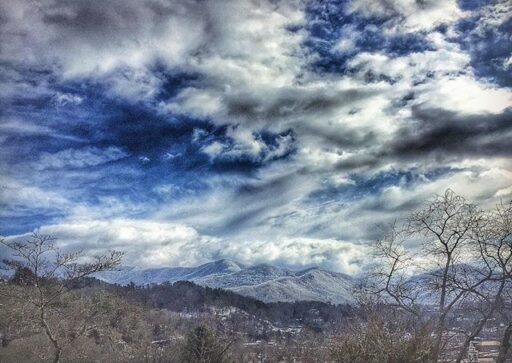 This was my view the past few days…the birds came back out. Boo has her little color-coded Audubon bird book that she uses to figure out who is who. Like the tufted titmice you see here: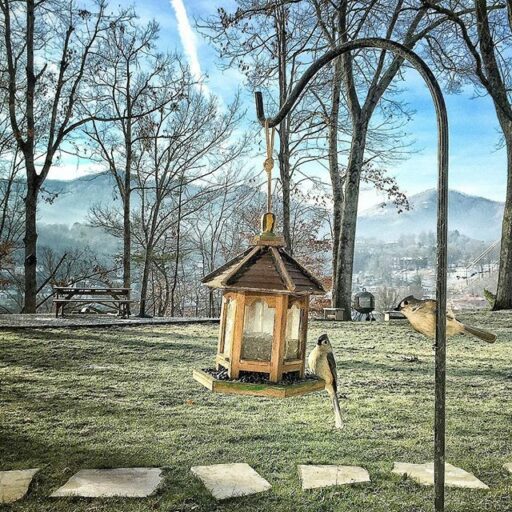 The titmouse is a song bird, I think their little tune is beautiful. I often wonder why Harper Lee chose the mockingbird for the title of her novel, what if she'd chased a different song bird? To Kill a Titmouse? To Kill a Red Breasted Robin? Things might be so different.
Before the tiny bit of snow melted I took a few of my little railroad miniatures (see all HO scale models here) out in the snow. It's fun to play with scale. This little guy is smaller than the sunflower seeds I fed the birds.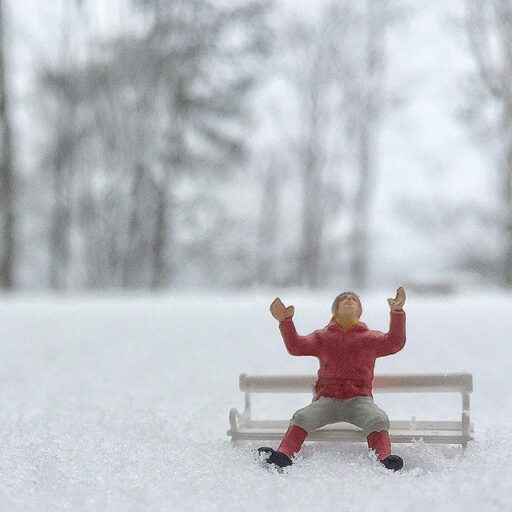 And while I was doing that, Boo and her friend built tiny snowmen in the road to see if anyone would run over them. Kind of like their own version of "What Would You Do?" Our elderly next door neighbors went out of their way to avoid crushing the poor stationary men-of-snow.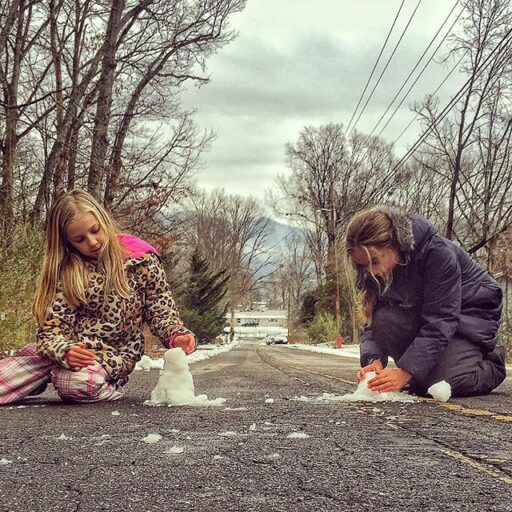 They didn't even know we were watching. Where's John Quiñones when you need him?